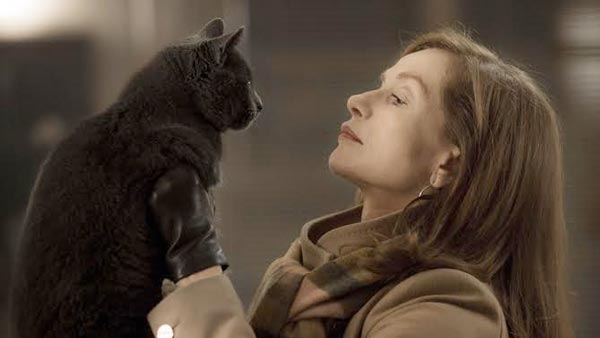 (NEWTON, NJ) --  Michèle seems indestructible. Head of a successful video game company, she brings the same ruthless attitude to her love life as to business. Being attacked in her home by an unknown assailant changes Michèle's life forever. When she resolutely tracks the man down, they are both drawn into a curious and thrilling game - a game that may, at any moment, spiral out of control.  See what happens when the Newton Theatre presents Golden Globe Foreign Film winner Elle at 7:00 pm on Monday, January 16th and Tuesday, January 17th.  
Isabelle Huppert won a Golden Globe for Best Actress in a Movie for her portrayal of the heroine, Michèle.  The film also won for Best Foreign Film.
Tickets for Elle are $7. Purchase tickets by visiting www.thenewtontheatre.com or by contacting the Box Office at 973-383-3700.
The historic Newton Theatre, located at 234 Spring Street in Newton, NJ, was founded in 1924. Revitalized and fully renovated, Sussex County's premier entertainment venue reopened in 2011 as a 605 seat capacity live performing arts center. With it's rich history and diverse programming The Newton Theatre is essential to the buoyancy of New Jersey's Skylands region.
Skylands Performing Arts Center, a 501(c)3 corporation, is dedicated to providing programs that educate, entertain and inspire all audiences regardless of ethnicity, age or income level.