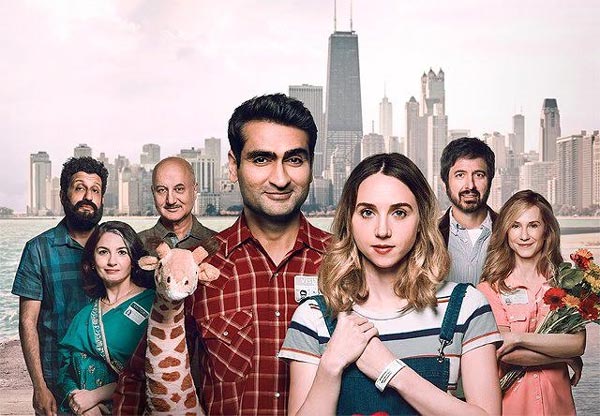 (NEWTON, NJ) -- The Newton Theatre will be showing romantic comedy The Big Sick on Monday, August 14 and Tuesday, August 15 at 7:00pm. The Big Sick is a moving and funny true story, which has received rave reviews. Tickets are $7 and may be purchased online or by contacting the Box Office at 973-940-NEWT.

Based on the real-life courtship between Kumail Nanjiani and Emily V. Gordon, The Big Sick tells the story of Pakistan-born aspiring comedian Kumail (playing himself), who connects with grad student Emily (Zoe Kazan) after one of his standup sets. However, what they thought would be just a one-night stand blossoms into the real thing, which complicates the life that is expected of Kumail by his traditional Muslim parents.
When Emily is beset with a mystery illness, it forces Kumail to navigate the medical crisis with her parents, Beth and Terry (Holly Hunter and Ray Romano) who he's never met, while dealing with the emotional tug-of-war between his family and his heart. The Big Sick is directed by Michael Showalter (Hello My Name Is Doris) and produced by Judd Apatow (Trainwreck, This is 40) and Barry Mendel (Trainwreck, The Royal Tenenbaums).
Garwood native singer/songwriter Brian Clayton had his song "She Let Me Go" placed in The Big Sick. You can read our interview with Clayton here.
The historic Newton Theatre is located at 234 Spring Street in Newton, NJ.  
Skylands Performing Arts Center, a 501(c)3 corporation, is dedicated to providing programs that educate, entertain and inspire all audiences regardless of ethnicity, age or income level.
---