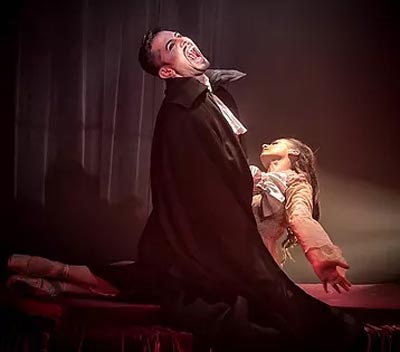 (LAMBERTVILLE, NJ) -- Roxey Ballet, Lambertville's world-class, all-inclusive contemporary ballet company, announces an exciting program for the 2017-2018 Season. The company kicks off its 23rd year by announcing Fall Main Stage Performances events. The season will begin with Roxey Ballet's Halloween main stage performance of "Dracula" from October 20 - October 29. The 23rd Annual Holiday Classic "Nutcracker" will run from November 25 - December 3. 

Roxey Ballet's Dracula

 - From October 20 to October 29, Roxey Ballet will perform its annual Halloween presentation. "Dracula" will be held at Canal Studio Theatre in Lambertville, New Jersey. 

In "Dracula", Mark Roxey successfully combines contemporary choreography, brilliant videography, striking minimalist sets, lavish costumes, and world-class artistry to recreate Dracula. Sink your teeth into the Gothic tale as he struggles against the power of the cross and his love of Lucy. Get ready to experience this scary ballet! Dracula is the perfect way to spend the Halloween Season.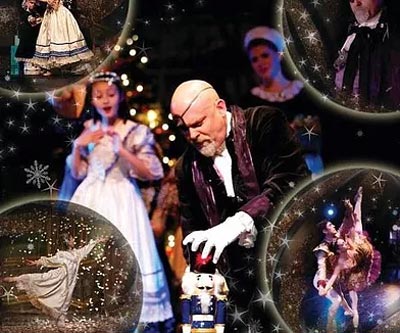 Roxey Ballet's 23rd Annual Nutcracker
 - Roxey Ballet will perform its 23rd Annual Holiday Classic "Nutcracker" at The College of New Jersey's Kendall Hall from November 25 to December 3. Join Clara and her friends on her enchanting voyage to meet magical mice, marching soldiers, swirling snowflakes, waltzing flowers and the beautiful Sugar Plum Fairy and her cavalier. Children should plan for a special visit from Santa and his jolly friends. A school matinee performance, open to the public, will be offered on December 1st. A specially tailored, sensory-friendly performance will take place on December 2nd. Tickets for the Nutcracker start at $15. Group discounted rates are available for groups of 20 or more.
Additionally, a range of community in-studio events occur throughout the season, such as "Beer and Ballet", "Tutus and Tiaras", and "Brown Bag Ballet".

Special discounts for all events and performances are available by signing up for Roxey Ballet's newsletter and following Roxey Ballet on social media.


For more information about Roxey Ballet and to purchase tickets, visit www.roxeyballet.org.
Roxey Ballet is a world-class, all-inclusive contemporary ballet company that uses dance to build community and cultural bridges.  The company maintains a full schedule of local, national, and international touring. Roxey Ballet was incorporated in 1995 as a New Jersey non-profit organization whose mission is to deliver artistic and cultural excellence through professional dance performances, residencies, educational programs, workshops, and master classes. The company takes pride in its multicultural and all-inclusive organization, fostering a creative environment of growth for all.  Roxey Ballet is fully accessible to those with disabilities. Its unique and diverse works, elevating tradition to the next level, are inspirational to audiences and artists alike. Access to high-quality dance performance and education is paramount.  Roxey Ballet's programs are made possible in part by funds from the New Jersey State Council on the Arts, a Partner Agency of the National Endowment for the Arts, Geraldine R. Dodge Foundation, The Kennedy Center, VSA: The International Organization on Arts and Disability, Robert Wood Johnson University Hospitals, Merck Foundation, Bunbury Foundation, Hunterdon County Cultural & Heritage Commission, Cultural Trust of New Jersey and individuals and businesses.
---