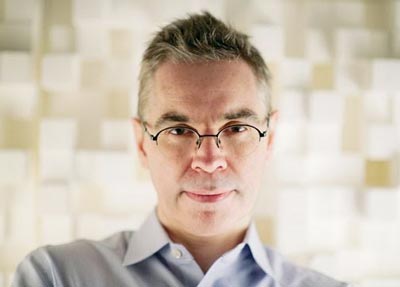 (PRINCETON, NJ) -- On Wednesday, January 18 at 7:00pm, in partnership with the Princeton Public Library, the Princeton Symphony Orchestra (PSO) presents a Soundtracks talk by Princeton University Professor Simon Morrison on Music & Cultural Identity. Professor Morrison will examine markers of identity in compositions by Dmitri Shostakovich, including Shostakovich's Chamber Symphony, Op. 110a, originally the composer's Eighth String Quartet.
Simon Morrison is a professor at Princeton University whose research interests include Russian music and dance. He is a contributor to The New York Times and the New York Review of Books, and the author of several articles and books including Bolshoi Confidential (2016) and The Love and Wars of Lina Prokofiev (2013). He lives in Princeton, New Jersey. A limited number of copies of Bolshoi Confidential will be available for sale by Labyrinth Books at the Soundtracks event.
Professor Morrison's Soundtracks talk will be held in the library's community room, and is free and open to the public; refreshments will be served.
Shostakovich's Chamber Symphony will be performed at the PSO's January 29 Un/Restrained concert at Richardson Auditorium under the direction of Rossen Milanov; tickets available at princetonsymphony.org.
The Princeton Symphony Orchestra (PSO) is a cultural centerpiece of the Princeton community and one of New Jersey's finest music organizations, a position established through performances of beloved masterworks, innovative music by living composers, and an extensive network of educational programs offered to area students free of charge. Led by Music Director Rossen Milanov, the PSO presents orchestral, pops, and chamber music programs of the highest artistic quality, supported by lectures and related events that supplement the concert experience. Through PSO BRAVO!, the orchestra produces wide-reaching and impactful education programs in partnership with local schools and arts organizations that culminate in students attending their first live orchestral performance. With considerable community support and funding from the National Endowment for the Arts, the PSO is also a multiple-year recipient of the New Jersey State Council on the Arts' highest honors. The PSO has been recognized for its commitment to new music with an ASCAP Award for Adventurous Programming and a Copland Fund Award. The only independent, professional orchestra to make its home in Princeton, the PSO performs at historic Richardson Auditorium on the campus of Princeton University.
---