"Nothing Compares to Her." Ann Wilson of Heart LIVE! at BergenPAC
By Spotlight Central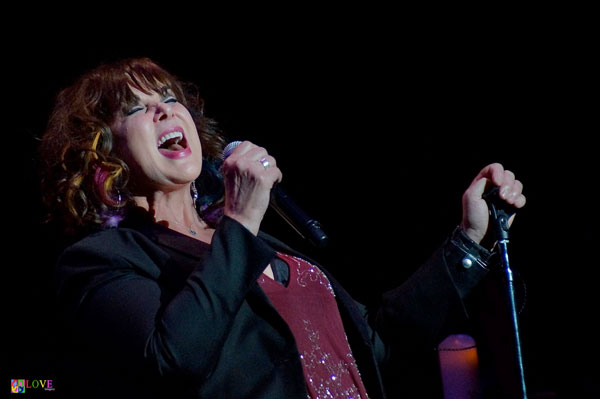 The first time we saw Ann Wilson perform was in the late 1970s when her band, Heart, performed at a free concert on the Boston Esplanade.
Well…sort of.
To tell the truth, the Boston Esplanade was so crowded we couldn't actually see Ann Wilson perform that day with Heart, but we did get to hear that world-famous voice so brilliantly accompanied by an electrifying group of musicians. Wishing to eventually catch a glimpse of rock royalty, we walked over to Boston's nearby John Hancock building. There, we took an elevator ride to the skyscraper's well-known observatory level, where we were able to gaze down at the massive crowds enjoying Ann Wilson, her magnificent voice, and her killer band.
Fast forward two decades when we actually got a chance to see Ann and her sister, Nancy, in an acoustic version of Heart when they performed at Six Flags in Jackson, NJ in the late 1990s. This concert featured just the two women — Ann's amazing voice ringing out, accompanied by Nancy on vocals, guitars and other acoustic instruments — their voices naturally blending in a way that only siblings' vocal harmonies can.
Our review?
---
Just wow.
Fast forward another 20 years to April 4, 2017.
We're currently on our way to see the Ann Wilson of Heart concert tour, which is making a stop here in the Garden State at BergenPAC in Englewood, NJ!
As we drive to the theater, we listen to a bunch of Wilson recordings — notably Heart, Fanatic, and Beautiful Broken — and wonder just what type of show Ms. Wilson plans to present this evening.
Will it be a full-on rock concert like the one we vicariously experienced in Boston?
Or will it be more like the Six Flags show — an event in which Wilson's spectacular voice is accompanied primarily by acoustic instruments?
Moreover, we find ourselves wondering just what types of songs she will perform?
Based on Danny Coleman's recent interview with Ann Wilson in New Jersey Stage Magazine regarding her current Ann Wilson of Heart concert tour, it seems the main thing one needs to understand about this show is simply to — as Wilson herself put it — "expect the unexpected!"
We soon arrive at BergenPAC and make our way into the auditorium, our anticipation increasing when we take a moment to chat with one of the sound engineers. Asking him what material Wilson intends to perform tonight, we're met with a truly enigmatic response:
"It's a secret."
(!?!)
Ready for anything, we take our seats, noting for a moment how the red stage lights mysteriously illuminate the drums, keyboards, and amplifiers set up on the stage. At the same time, we listen to pre-recorded wooden flute music playing through the house sound system, setting a relaxed introspective vibe within BergenPAC's beautiful auditorium.
As the spotlight shines, Ann Wilson, 66, enters in a sparkling burgundy dress and flowing black jacket, her world-renowned rock voice soaring on The Who's "The Real Me." Backed by a super tight band featuring Craig Bartock on guitar, Andy Stoller on bass, Denny Fongheiser on drums, and Dan Walker on keyboards, Wilson commands the stage, her voice ringing out through the auditorium, leaving the audience breathless.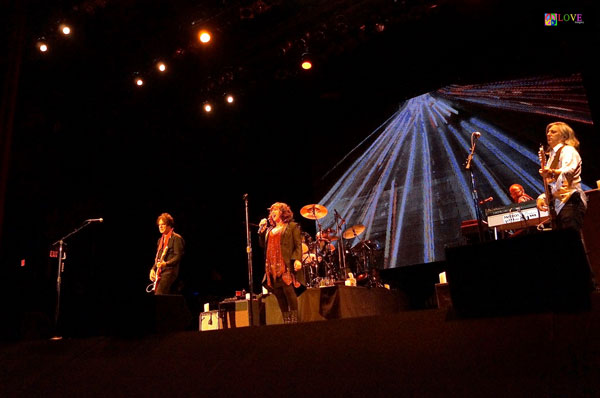 As images of television static play on the large screen behind the musicians, Wilson and her band launch into Heart's 1977 Top 20 hit, "Barracuda." Audience members enthusiastically shake their heads to the music as Ann rocks out to the beat.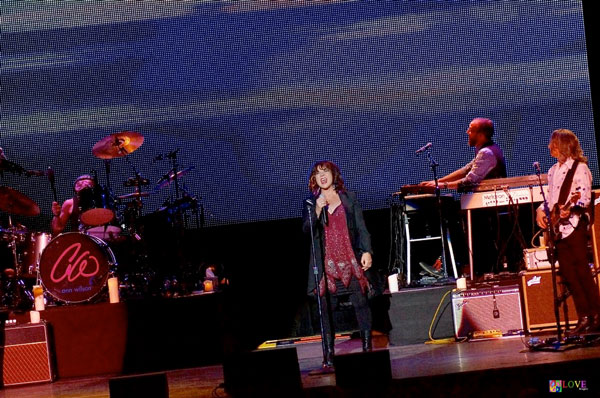 Keyboardist Dan Walker starts to play a somewhat familiar introduction which precedes Wilson's slowed-down version of Heart's 1976 signature Top 40 hit, "Crazy On You." As Ann serenades the audience, they go crazy, her voice crying out in the night, "Crazy on you/Let me go crazy/Crazy on you."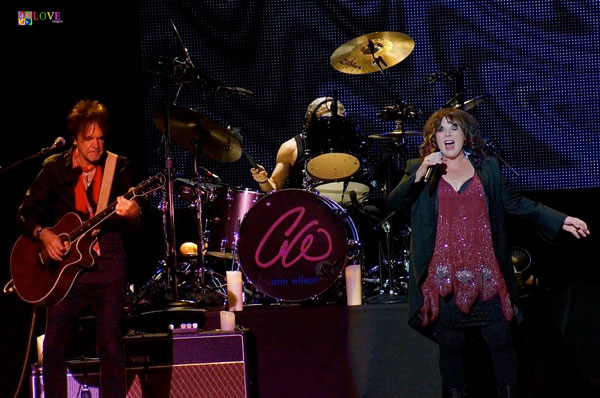 Following massive applause, Wilson welcomes the crowd saying, "My name is Ann Wilson and this is my band. We're just called 'us' — or 'we.' Actually, we don't have a name yet, but it'll come to me."
Whetting the audience's appetite for what else is to come this evening, Wilson continues, "Tonight you're gonna hear some things you've heard before in addition to some things you can't even guess about yet!"
At this point, keyboardist Walker begins to play the introduction to the well-known Brian Wilson-penned classic, "God Only Knows," before segueing into a gentler and slower version of Heart's 1985 Top Ten power ballad, "What About Love." Her powerful soulful voice emanating out over the crowd, Wilson's passionate performance brings out the meaning of the lyrics in a way we've truly never before experienced. And while Ann does her trademark head shake, further electrifying the crowd, Wilson's former Heart guitarist, Craig Bartock, plays a smokin' electric guitar solo.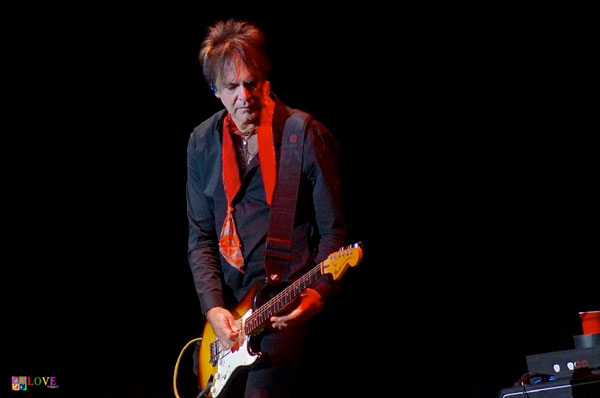 After thanking the audience for their enthusiastic response, one excited member of the crowd begins to scream, at which point Wilson smiles and exclaims, "Something just went through the room. Everyone's catching it!"
Then, Wilson proceeds to talk about how she and guitarist Bartock wrote a blues number about "the passage of time — about being where you are right now." Launching into "Fool No More" — a song with a smoky jazz flavor that has a Billie Holiday "God Bless the Child"-esque type of feel to it, Wilson reminds each of us to avoid, as she says, "letting time slip through your fingers."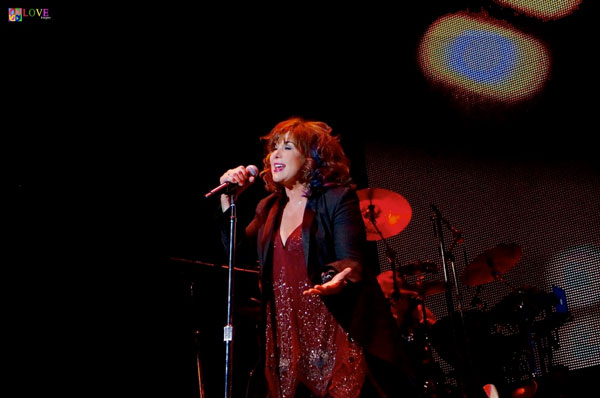 Following this number, several more audience members start to scream. When Wilson apparently notices a few fans attempting to record the concert on their cell phones, she gently states, "Some really good things happen in real time if you are there to notice them," suggesting to her audience that the best way to enjoy her live performances is to experience them directly, right in the moment.
Introducing her next tune, Wilson says, "This is a song I fell in love with when I was 'this tall,' and I'm gonna sing it now when I'm 'THIS' tall." As photographs of laughing and loving couples appear on the screen, Wilson performs a roadhouse R&B version of the Elvis Presley classic, "One Night."
Revealing to the audience, "Lovers have to attract one another. They need to break out the magnetism," Wilson also discloses to the crowd, "I fell in love two years ago," and acknowledges that her next song came out of that experience. With a killer rock beat laid down by drummer Denny Fongheiser and with images of fire smoldering on the screen behind her, Ann performs a dynamic version of "Anguish." In this number, her commanding voice is accompanied by slide guitar played by bassist Andy Stoller, in addition to a screaming tremolo guitar solo by Craig Bartock, both supporting the tune's catchy "ah-ah-ah-ha" lyric.
"What would the night be without the boys doing some Jimi Hendrix?" inquires Wilson.
As artistic shapes swirl on the screen behind her, Ann bobs her head and joins the band on the song, "Manic Depression," while Andy Stoller rocks out on electric bass and the audience cheers.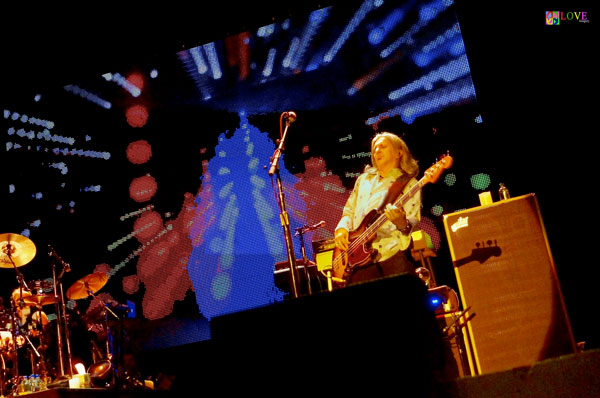 "We love you!" exclaims Ann.
Following a short intermission, a cool sequenced keyboard sound courtesy of Dan Walker introduces Ann and the group's rendition of "A Million Miles," Heart's amped-up version of the classic folk song made famous by Peter, Paul and Mary originally entitled "500 Miles."
Singing "I'm five million miles away from home," Wilson's soulful lead vocal soars as she moves her body in time to the beat. With her high-energy performance, Wilson makes the song her own, her mighty band supporting her, ultimately ending with the apropos sound of a synthesized train horn.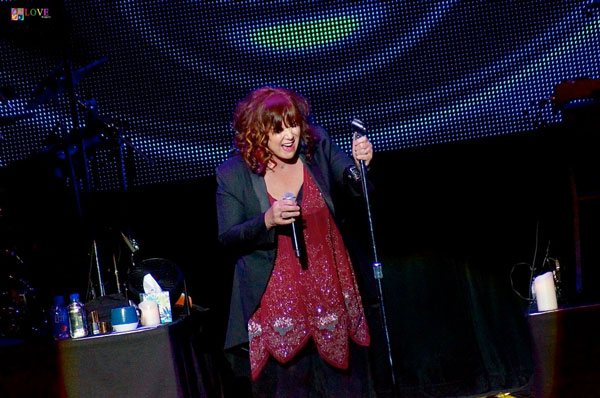 As Bartock and Stoller grab acoustic guitars and keyboardist Walker switches over to accordion, Wilson's voice billows out on "Your Move," a song by Yes, the group's unique arrangement ending with a sincere plea to "give peace a chance."
Kabuki dancers appear on screen and Wilson's voice wails to Fongheiser's driving beat as she does an outstanding version of the Black Crowes' "She Talks to Angels." Singing, "She paints her eyes as black as night now/She pulls those shades down tight/Yeah, she gives a smile when the pain comes/The pain gonna make everything all right," Wilson's world-class vocal gives members of the audience chills.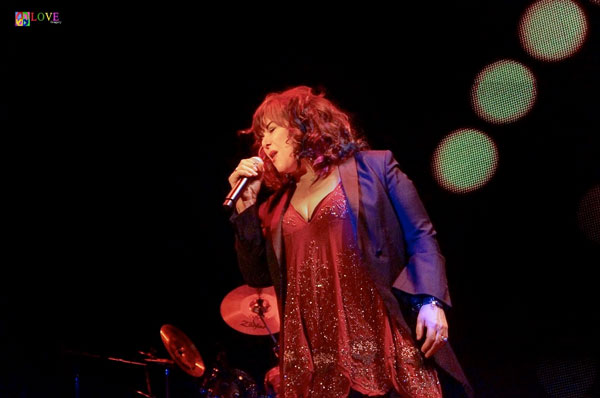 Rewarded with a standing ovation, Wilson says, "Thank you, and welcome back," before explaining, "This is our new band. We've been living this thing. We've been traveling around the country to red states, blue states, purple states, and we-don't-know-what-color states."
Going on to add, "We're all Americans. This country is in motion. Things are changing," Wilson introduces her next number by stating, "This song is for all the people who might feel overwhelmed. Just remember — you've got friends."
With a sound somewhat reminiscent of a rocked-out Joni Mitchell, Wilson performs Peter Gabriel's "Don't Give Up," her expert vocal control impressing the audience as she earnestly wails, "There's a place we belong," earning yet another standing ovation from the crowd.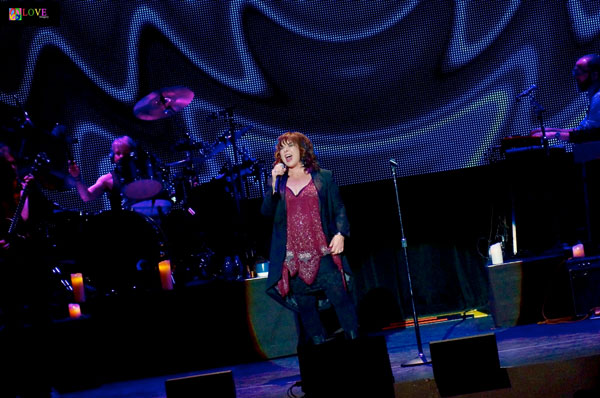 With a driving rock beat and a wah-wah guitar sound, Wilson and the band go on to perform a stirring rendition of Eric Burdon and the Animals' "We Gotta Get Outta This Place." With Ann's voice in the stratosphere during the verses, the audience happily joins her in singing along on the famous chorus, "We gotta get out of this place/If it's the last thing we ever do."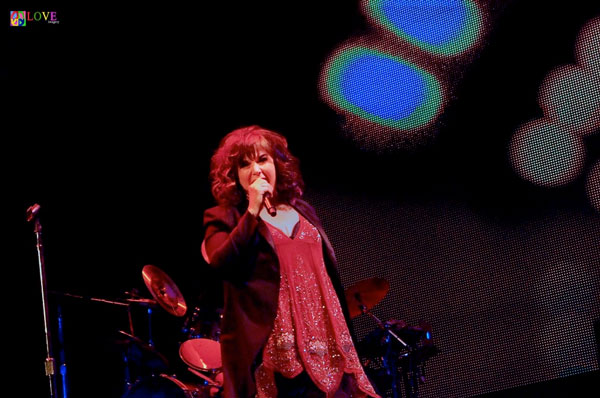 Following the audience's cheering, Ann fluffs her hair as Walker's keyboard — now sequenced to emulate The Who's "Baba-O'Reilly" — segues into a brilliant arrangement of The Who's "Won't Get Fooled Again." On this incredible number, audience members are on their feet dancing and singing up a storm. Wilson electrifies the crowd with her powerful voice, singing as if she is possessed.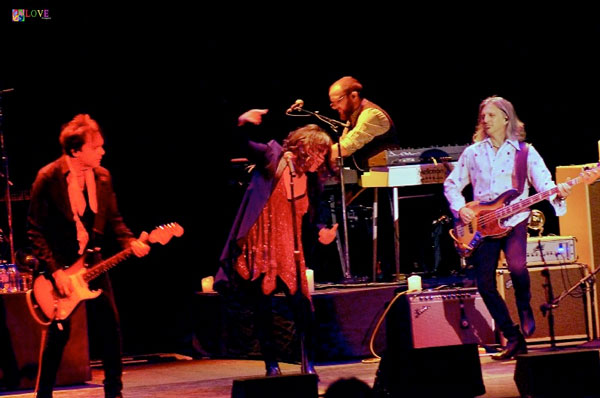 Moving on to a ballad featuring her voice and a keyboard, Wilson gives an emotional live rendition of Heart's 1987 #1 chart-topper, "Alone." On this powerful performance — her resonant voice singing out, "And now it chills me to the bone," Wilson easily leaps an octave to ultimately cry out, "How do I get you alone?"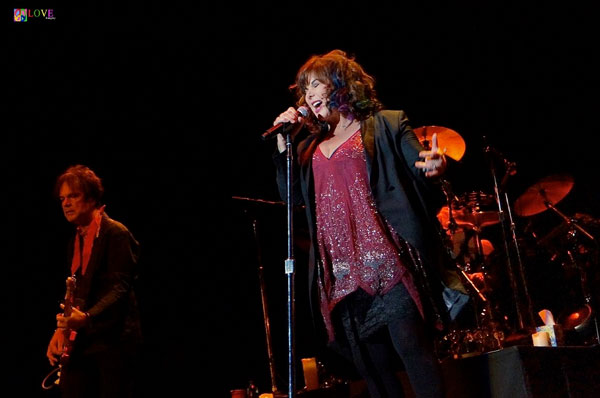 For this majestic performance, Wilson and the band receive yet another standing ovation.
As black smoke wafts across the screen, Ann gives another quintessential powerhouse vocal performance with her rendition of The Who's "Love Reign O'er Me." Audience members nod their heads in unison — their arms waving to the beat — as they sing along. Her hair obscuring her face, Wilson rhythmically moves to the groove as Bartock rocks out with a psychedelic guitar solo, electricity completely charging the air.
Following another standing ovation, audience members are squarely on their feet clapping and cheering.
Wilson and company walk offstage but soon return, at which point Ann looks out at her adoring crowd and — apparently at a loss for words — responds simply by sighing, "Yeah."
For their first encore, Wilson and the band perform Buffalo Springfield's "For What It's Worth," Ann truly making this classic '60s song her own. As she sings, she smiles, suggesting to everyone present just how much she is totally enjoying herself.
"Thank you for being here and thank you for your connection," she warmly acknowledges.
Slowing things down, she next performs Aretha Franklin's "Ain't No Way," a blues number which she sings in a powerful style reminiscent of the great Janis Joplin.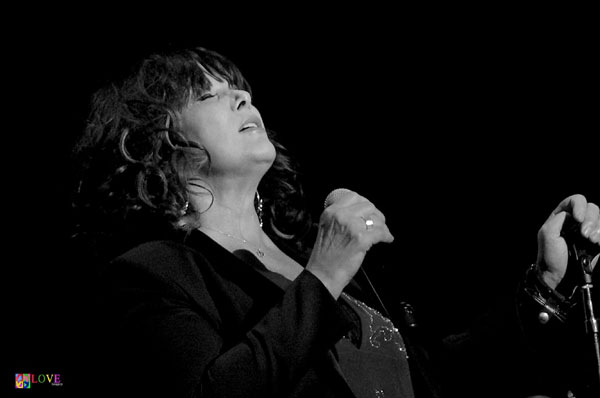 During yet another standing ovation, one audience member screams out, "Wow!" to which Wilson replies, "I hope you can carry this feeling a little longer — into tonight and maybe tomorrow. Last year was a bad year — so maybe you can carry it even longer. We love you."
Here, she breaks out into a slow bluesy version of Screamin' Jay Hawkins' "I Put a Spell On You," Walker's "anvil" keyboard sound making for a very cool arrangement similar in nature to The Beatles' Abbey Road album cut, "She's So Heavy."
When the audience goes crazy for her, Ann says, "I love you. You're mine! Thank you!" before adding with a smile, "Just sayin'."
Then, she goes on to introduce her final number of the evening by revealing, "I was probably born to sing. I was taught by a great teacher — my mother. She had a blues streak through her. She used to sing this next song to us — her three babies — when we would lay down."
Here, Ann performs Ray Charles' "Danger Zone," accompanied solely by Walker's keyboard.
Intriguing her listeners with such apropos lyrics as "My love for the world is like always/For the world is a part of me/That's why I'm so afraid/Of the progress that's being made/Toward eternity," Wilson gives an intimate, personal, and powerful performance, singing from her soul and giving her heart for all to see, hear, and feel.
For her efforts, the crowd gives Ann Wilson one final standing ovation.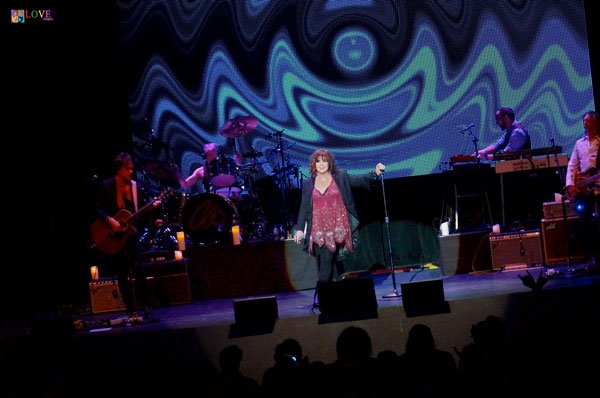 After she wishes her fans a fond "goodnight," we take an opportunity to talk to members of this BergenPAC crowd, asking them to share their thoughts regarding Ms. Wilson's stellar performance here tonight.
Gloria from Dumont, NJ reveals, "I loved it. It was great — and Ann ended with something important to her: her mama," going on to add, "And BergenPac always puts on awesome shows. I'm gonna keep on coming. Kudos to all. Keep it going!"
Kathleen and Sue from Lindenhurst, NY, tell us they saw Ann Wilson perform last week in Westbury, Long Island, stating, "That show was so great, we said, 'Let's go see her again.'"
As a result, they traveled here to BergenPAC tonight from New York.
In comparing the two Wilson performances, Kathleen says, "Her voice sounds even better than it did last week, and the crowd here is even more energetic."
Sue adds, "We love her excellent song selection — it's a great mix of her own material and classic rock," acknowledging, "Heart was my first concert ever back in 1980." Kathleen also goes on to admit, "I first saw Heart at Jones Beach," calling it one of the "must-see bucket list" concerts of her life.
Another audience member, David from Rahway, declares, "Ann was wonderful tonight! I'm a Heart fan so, of course, I wish she had done more Heart songs, but I'd come back to see her again in a heartbeat."
Seth from Morris Plains agrees and notes, "She's incredible. She has the energy of a 35-year-old and has a fabulous band." Moreover, his wife, Lisa, chimes in telling us, "She sounds unbelievable at her age — she sounds better than ever."
Likewise, Lorelei from Middletown exclaims, "I'm speechless over how amazing she is! She only gets better with age. I've seen her several times, and she always brings tears to my eyes when she sings."
Lastly, Nannette from Longhorne, PA reveals, "This is the first time I've seen Ann solo. She is such a powerhouse vocalist and her presentation is full of passion. Her voice gives me chills — she could sing the phone book," concluding, "I've listened to Benetar, Lauper, and Blondie, and nothing compares to her."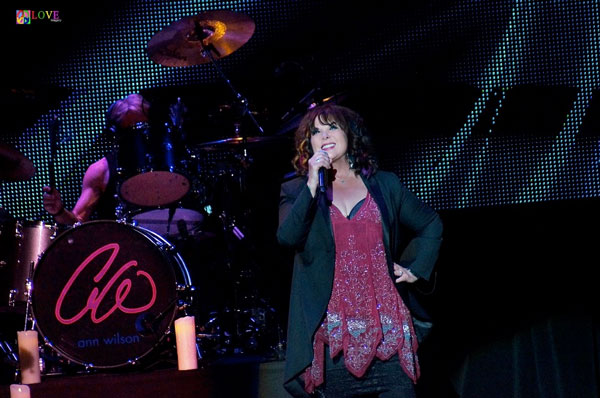 For more information on Ann Wilson, please see annwilsonofheart.com. To learn more about Heart, check out heart-music.com. For further info on upcoming programming at BergenPAC — including Barenaked Ladies on April 28 and An Evening with Christopher Cross on May 11 — please go to bergenpac.org.
Photos by Love Imagery
Spotlight Central. Your source for Jersey entertainment news and reviews
Love Imagery Fine Art Photography. all you need. peace/love/flower/power
originally published: 2017-04-21 08:57:31
EVENT CALENDAR
Thursday, Aug 17, 2017
---
BIG HOAX

@ The Saint, Asbury Park - 7:00pm
---
---
---
---
---
---
---
---
---
---
Air Supply

@ Mayo Performing Arts Center (MPAC), Morristown - 8:00pm
---
Add your events to the calendar for free,
Click here
---
There are 3 more events listed for today
---
View all events
---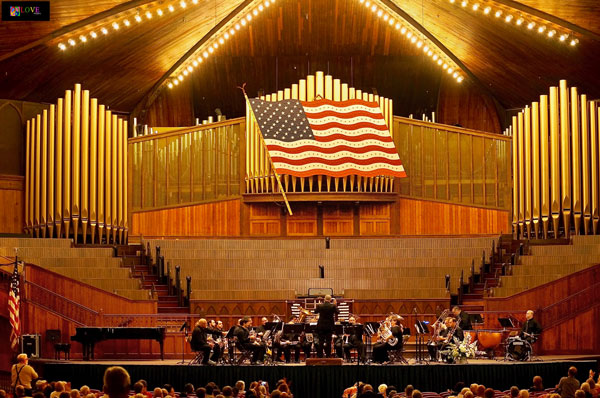 "One of the Best Kept Secrets in NJ!" The Imperial Brass LIVE! at Ocean Grove's Great Auditorium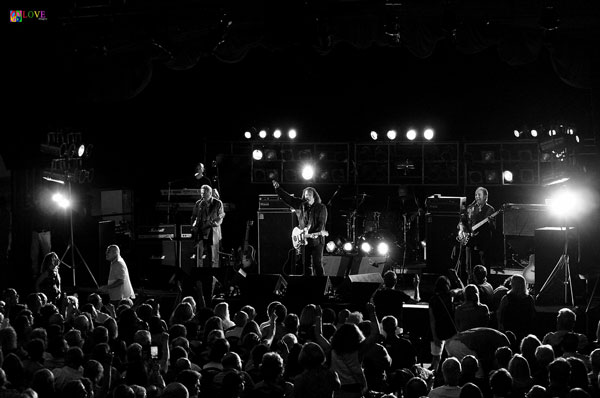 "He Still Sounds the Same!" Tommy James LIVE! at Cape May Convention Hall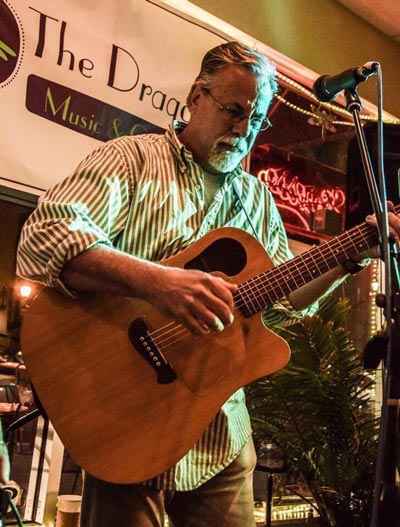 Peter Prasa: Poets & Heroes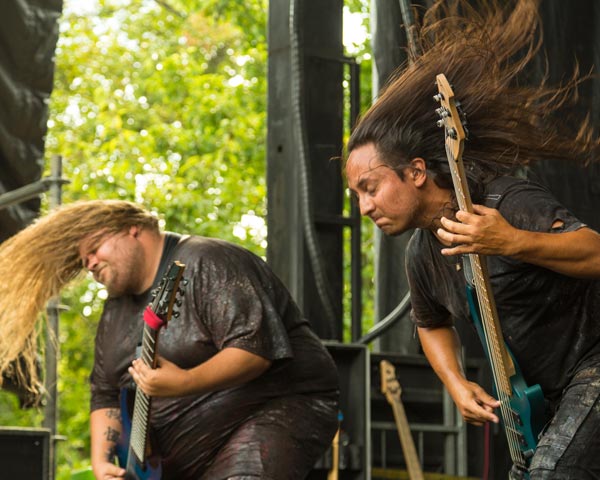 2017 Warped Tour Photos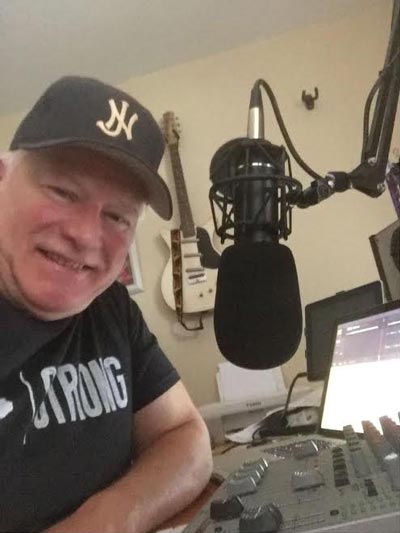 An Interview with DJ Lee Mrowicki of Radio Jersey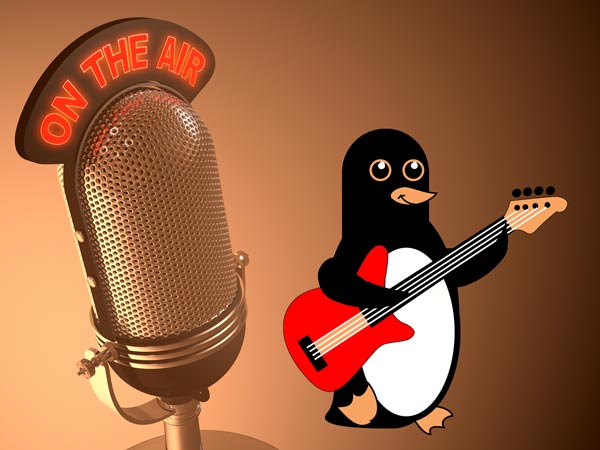 Introducing Asbury Music - An online radio station as unique as New Jersey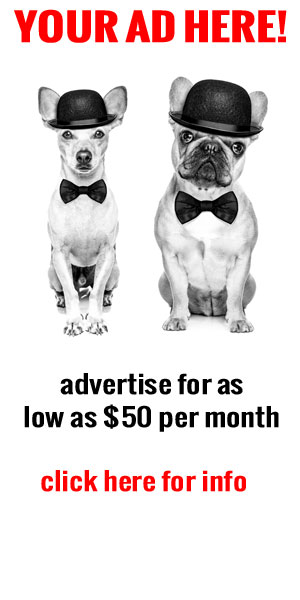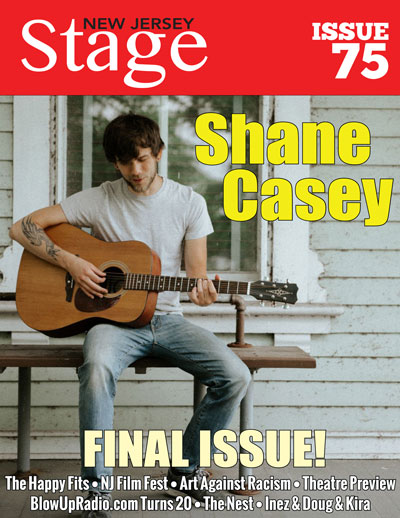 For more on our awards, click here
New Jersey Stage © 2017 by Wine Time Media, LLC | PO Box 140, Spring Lake, NJ 07762 (732) 280-7625 | info@newjerseystage.com

Images used on this site have been sent to us from publicists, artists, and PR firms.
If there is a problem with the rights to any image, please contact us and we will look into the matter.