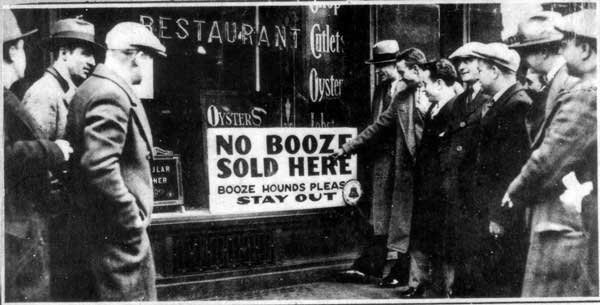 The Morris Museum takes a look at prohibition Jersey Style with their exhibit Jersey Spirits: Prohibition from Flappers to Bootleggers.  Jersey Spirits explores how local figures boldly produced, smuggled, and sold alcohol during the years of 1920 through 1933. The exhibit is on view from September 18 through December 11, 2016.
Featured personalities will include New Jersey governors, gangsters, bootleggers, temperance lobbyists, and suffragettes. The exhibition will also delve into the moral, religious, and political sentiments that shaped America's "noble experiment" and consider how the horrors of excessive drinking and the cry for social reform fueled the Temperance and Suffrage Movements.
The exhibit contains fashions of the Roaring 20s including flapper dresses, hairstyles, and cigarette holders; authentic barware and flasks; historic photographs; propaganda materials; and music, dance, literature, and films of the era.
The Morris Museum is located at 6 Normandy Heights Road in Morristown, NJ.
---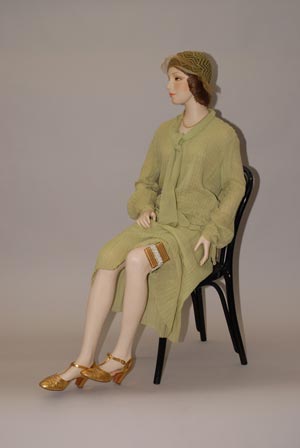 There are several interesting events at the museum associated with the exhibit including:
---
Author Talk: Boardwalk Empire: The Birth, High Times, & Corruption of Atlantic City

Sat, October 1, 2:00PM

Author Nelson Johnson discusses his book, Boardwalk Empire, which provided the inspiration and source material for the HBO series. This riveting history explores the sordid past of Atlantic City from the city's heyday as a Prohibition-era mecca of lawlessness to its rebirth as a legitimate casino resort in the modern era.
Flapper Dresses, Dances and Dating

Thu, October 5, 6:30PM

This program explores how Flappers epitomized the wild, carefree spirit of the 1920s.

 

Tea and Treasures: Women's Suffrage in New Jersey

Wed, October 19, 2:00PM

This program explores the Garden State's unique role in securing women's right to vote, both locally and on the national stage.  
A Night of Bourbon and Beards

Thu, November 3, 6:30PM

Enjoy great food, sample a variety of micro brews, savor a selection of bourbons, enter our Beards contest, and listen to terrific live music!
Note: There are also several interesting events held outside of the museum including jazz at the Strauss Mansion and a private guided tour of the 1885 Ballantine House (home of the Ballantine Beer brewing family).
Visit the Morris Museum website for more info.
IMAGES: (TOP) George Gonzales' Restaurant and Bar in Newark, New Jersey, Photograph, 1929. Source: Hoboken Public Library.
(BOTTOM) Woman's Two Piece Day Dress, c. 1920s, Crepe, Collection of the Morris Museum.  Shown with garter flask.