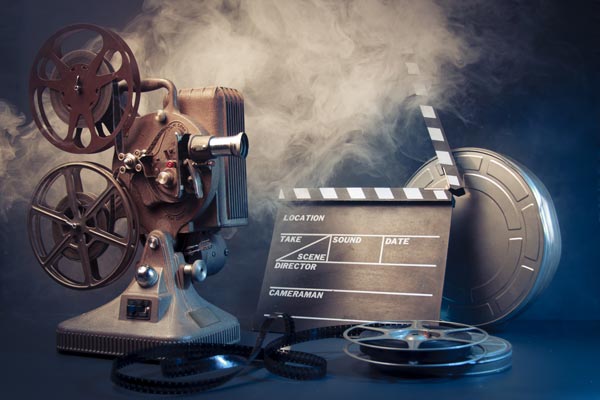 The 2nd Annual Monmouth Film Festival will take place August 11-13 at the Two River Theater in Red Bank, NJ. Here's a special preview of the festival.
---
Friday, August 11, 2017
MFF NETWORKING EVENT
7:00pm-9:30pm
Walk the red carpet and join featured filmmakers, artists, actors, agents and press, at the Monmouth Film Festival Networking Event! This 2-hour long catered event, filled with local food and beverages, is a great, energetic atmosphere to connect with artists to help make your creations come to life! Featured companies in attendance will include the world's most trusted casting resource, Backstage, the New Jersey Film Commission, and the renowned New York Film Academy. Discover the great opportunities and services available to get your next production on the go!
---
Saturday, August 12, 2017
SHORT BLOCKS A
11:00am-1:00pm
Luigi's (France), Does A Bear Need Many Glasses? (Boston), The Stone & The Stars (NY), A Stubborn Bet (Florida), Mother (Germany), Addle Strife (New Jersey), High & Tight (New York), Ballooinator (California), The Pooka (Illinois), Parallax Dreams (New Jersey)
---
THE BLOOD IS AT THE DOORSTEP
Feature Documentary - 1:15pm
While not as publicized as cases of police brutality and police shootings in cities like New York, Oakland, Ferguson, and Baltimore, the 2014 killing of Dontre Hamilton in Milwaukee is as shocking and tragic as any. In broad daylight in the middle of downtown, an officer responding to a complaint from a Starbucks employee approached Dontre Hamilton, an unarmed black man coping with paranoid schizophrenia resting in a public park. Minutes later, the officer shot Dontre 14 times. Directed by: Erik Ljung
SHORTS BLOCK B 3:00pm-5:00pm
Joy Ride (New York), The Stock Boy (New York), The Boy By The Sea (Netherlands), Three Skeleton Key (California), Manners of Dying (California), Parivara (New York), Jenny Got Famous: Loneliest Hour (UK), Tiny Worlds (New Jersey), The Finger (New York), The Archivist (New Jersey)
MFF INDUSTRY PANEL 5:30pm - 7:00pm
Do you aspire to make the next award winning film? Are you working on a film now but struggling to get it on the big screen? Join "A Discussion On Indie Film" with the MFF Industry Film Panel featuring special, esteemed guests. Don't miss your opportunity to ask questions directly to their panelists regarding your own work and career!
LEMON
Feature Narrative 7:15pm
After Isaac's blind girlfriend walks out on him, his life goes into free fall, and he directs an unhinged staging of Chekhov's "The Seagull," attends the Passover Seder from hell, and attempts to woo a new flame. Directed by Janicza Bravo. ?CAST: Michael Cera, Judy Greer, Brett Gelman, Nia Long, Shiri Appleby, and Fred Melamed.
THE STRANGE ONES
Feature Narrative 9:00pm
Mysterious events surround two brothers as they travel across America. On the surface, everything seems normal, but what appears to be a simple vacation soon gives way to dark and complex truths. Directed by Lauren Wolkstein and Christopher Radcliff. CAST: Alex Pettyfer, James Freedson-Jackson, Emily Althaus and Gene Jones
---
Sunday, August 13, 2017
SHORTS BLOCK C
11:00am - 1:00pm
The Forever Woods (Georgia), The Adventures Of Lucy (California), Chrysalis (New York), Dear Anima (Taiwan), Timeline (New Jersey), Whoever Was Using This Bed (Australia), Pickup (New York), Togetherness (Taiwan), Passaic (New Jersey)
WINDOW HORSES
Feature Narrative 1:15pm - 2:45pm
Rosie goes on an unwitting journey of forgiveness, reconciliation, and perhaps above all, understanding, through learning about her father's past, her own cultural identity, and her responsibility to it. Directed by ?Ann Marie Fleming. CAST: Sandra Oh, Ellen Page, Shohreh Aghdashloo
SHORTS BLOCK D
3:00pm - 5:00pm
Tyson! (California), Before Christmas (New York), The Third Movement (Canada), Satori (New York), One Last Ride (California), Still Here (PA), Ovid (New Jersey), The Wheels On The Bus (Australia), The Tramcar Girl (New Jersey)
SHOOTING CLERKS
Feature Documentary 5:15pm - 7:15pm

A biographical drama detailing how Kevin Smith bankrolled his $27,000 first film with maxed-out credit cards and garnered career-making critical attention at the Sundance Film Festival when Clerks debuted there in 1994. Directed by Christopher Downie. ?CAST: Brian O'Halloran, Mark Frost, Scott Schiaffo, Matthew Postlethwaite and Kevin Smith.
AWARDS CEREMONY
7:30pm - 8:30pm

All are welcome for the Inaugural MFF Awards Ceremony! Celebrate the best films this year as they close the festival.
---
For more information on the festival visit: www.monmouthfilmfestival.org