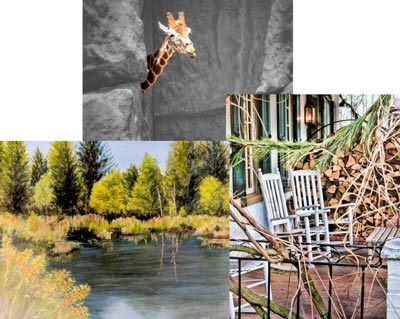 (VINELAND, NJ) -- The Artists of Southern New Jersey will be displaying a variety of medium from acrylic painting to photography in the Doris Tripp Memorial Room at Vineland Public Library during the month of January. Bob Reid, Anne Reid, Henry Fickenscher, Marie Fickenscher and Pat Acton are among the artists participating in this exhibit. All artists, longtime residents of Southern New Jersey, have shown their work individually and collectively at numerous venues.

The Artists of Southern New Jersey is a not for profit organization whose membership is open to local artists and persons interested in supporting and participating in the visual arts. The mission of the ASNJ is to provide opportunities for local artists to display and share their work.

The exhibit may be viewed during regular library hours: Monday - Thursday (9-8); Friday and Saturday (9-5); closed Sunday. All areas of the library are accessible to people with disabilities.
Vineland Public Library is located at 1058 E. Landis Avenue in Vineland, NJ.