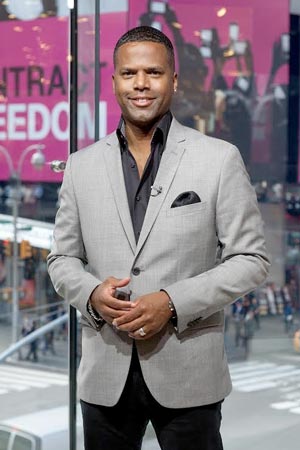 (MORRISTOWN, NJ) -- On January 12th, 2017, Art in the Atrium, Inc. (ATA) will host its 25th Anniversary Silver Soiree Gala at the Morris Museum in Morristown, NJ.  The event will celebrate the opening of the solo exhibition of renowned artist, Barbara Bullock, as well as 25 years of ATA's commitment to exhibiting African-American fine art.  The gala's corporate honoree will be longstanding ATA supporter, Joanne DelRio, Real Estate & Facility Services – US, Facilities, Sr. Specialist, Novartis Pharmaceuticals, while New Jersey native, AJ Calloway of NBC's Extra, will serve as Master of Ceremonies.  
Founded 25 years ago by Mr. Charles Craig, Esq. and Mrs. Victoria Craig, ATA has proudly exhibited African-American fine art in venues throughout northern New Jersey.  Its annual exhibition, the largest of its kind in the state of New Jersey, is widely known as an impressive showcase of visual art by both emerging and established artists, made possible through alliances with the Morris County Board of Chosen Freeholders, corporations and the art-loving public at large.  ATA has twice been named "Arts Organization of the Year" by Morris Arts (2001 and 2016) and was most recently awarded "A Culture Keeper Commendation" by the Bibliophiles, Inc. In addition to its annual and other exhibits, ATA, Inc. has sponsored artist seminars, jazz/art brunches and collector's workshops in order to introduce and expose the public to African-American art and artists. The non-profit organization also awards an annual scholarship to a promising visual arts student, and the work of several of these students has been exhibited in the annual show.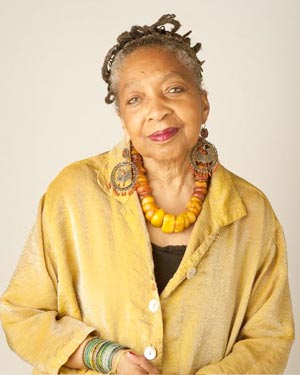 Celebrated artist, Barbara Bullock, will open a solo exhibition at the Morris Museum entitled, "Rituals and Evocations", in honor of ATA's 25th Anniversary. The exhibition will be on view to gala attendees and Bullock will hold artist chats throughout the evening.  Born and raised in Philadelphia, Bullock was named a NJSCA Distinguished Teaching Artist in 1997 and 2001, and is a recipient of a 1997 Pew Fellowship in the Arts; a Mid Atlantic Arts Foundation Visual Arts, Residency Grant; a Pennsylvania Council on Arts Fellowship and Leeway Bessie Berman Grant (Philadelphia, PA). In 1993, Barbara received a major commission to do a public artwork for the Philadelphia International Airport, and more recently, her commissions include: the Robert Wood Johnson Foundation, NJ; SEPTA Art in Transit, Phila, Pa; and the Village of Humanities, Phila, Pa.  Her work is part of the permanent collection of the African American Museum in Philadelphia; the Academy of Fine Arts, Phila, Pa; Lafayette College, Easton, Pa; Philadelphia International Airport; Jane Voorhees Zimmer Art Museum, NJ; Rutgers the State University, NJ; Leeway Foundation, Phila, Pa. and the Lewis Tanner Moore Collection, Phila. Pa. 
"We are delighted to present renowned African-American artist Barbara Bullock in a solo exhibition at the Morris Museum for our 25th Silver Anniversary exhibition and sale.  We love her work and hope that its strength and vibrance is appreciated by all of the viewing public. None of what Art in the Atrium has achieved would be possible without our patrons and supporters whose loyalty we cherish", states ATA founder, Victoria Craig.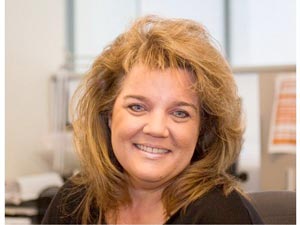 Patron of the arts, Joanne DelRio, of Novartis Pharmaceuticals will receive the "Silver Easel Award" from Art in the Atrium, Inc. on behalf of Novartis' ongoing commitment to diversity and inclusion and fostering and preserving a culture of diversity, equality and inclusion through the arts as well as being a major supporter of ATA over the past 25 years. Del Rio has worked at Novartis Corp for 28 years. As corporate art curator, she oversees the company's USA, Canada, Puerto Rico and Latin American Art collection.  She is responsible for new and innovative ideas which will promote a clear focus on art to intellectually challenge and provide pleasure for employees as well as supporting Novartis initiatives.
---
The ATA 25th Anniversary Silver Soiree Gala will be held at the Morris Museum and will also honor community supporters Pi Theta Omega Chapter of Alpha Kappa Alpha; Mr. & Mrs. Charles & Wanda Stansbury; Dr. Dean & Mrs. Anita Spivey Dent; Morristown Alumae Chapter of Delta Sigma Theta; Morris County Chapter of Jack & Jill of America, Inc. Teen Group; Mr. Ralph Alston, CPA; REMAX Realty, Morristown and Congressman Rodney Frelinghuysen.
The gala event will be hosted by AJ Calloway of NBC's Extra, feature a custom menu prepared by community honoree chef Martin Little of Martin Little Catering, music by DJ Lucky Benson and a silent auction and wishlist "wishing well" benefiting the Oliphant/Murray Scholarship Fund, Artists in the Schools Projects & Educational Programming.  Simone R. Craig and Tarin Fuller Ransom will co-chair the event.  BRND Marketing Group, LLC. will serve as event producer.  Barbara Bullock's solo exhibition "Rituals and Evocations" will be on display to the public from January 13, 2017 through April 23, 2017.  Morris Museum hours are Tuesdays through Saturdays, 11:00am – 5:00pm.  For visitor information, contact 973-971-3700.
For sponsorship information, contact gala co-chair Simone R. Craig at 973-452-2176 or simonecraig@gmail.com. For table and tickets, click here or contact gala co-chair.
About Art in the Atrium, Inc.

It is the mission of Art in the Atrium, Inc. (ATA) to support, uplift and exposure African American fine art while providing continuing art education for the Morris County community, including school-age children, through exhibition and other means, so as to develop an appreciation of fine art, especially African American art.   For more information, please visit http://artintheatrium.org and follow ATA on social media on Twitter at @Art_InTheAtrium and Facebook at @ArtintheAtrium.