THE SHAKESPEARE THEATRE OF NEW JERSEY PRESENTS ITS FREE PICNIC SERIES on the Lawn of the Kirby Theatre
(MADISON, NJ) -- The Shakespeare Theatre of New Jersey will present its annual free Picnic Series, featuring performances by The Theatre's prestigious touring troupe, the Next Stage Ensemble, on July 16 and August 6. Shakespeare's Love's Labor's Lost will be presented on Saturday, July 16, at 5:30 p.m. and Molière's Tartuffe will be at 5:30 pm on Saturday, August 6.
Picnic Series performances are held on the lawn outside the F. M. Kirby Shakespeare Theatre, 36 Madison Avenue (at Lancaster Road) in Madison. For more information, visit www.ShakespeareNJ.org or call 973-408-5600. Performances of The Picnic Series are free of charge and patrons are invited to bring a picnic blanket or lawn chair. Seating is on a first-come-first-served basis. In the event of rain, the performance will be held in an indoor venue.
The Next Stage Ensemble's will present a one-hour version of Love's Labor's Lost by William Shakespeare on Saturday, July 16 at 5:30 pm. Shakespeare's delightful coming-of-age comedy is a witty and hilarious ode to youthful aspirations, infatuations and follies. The young King of Navarre, and his three loyal friends, decide to dedicate themselves to the "noble pursuit of knowledge" for three full years, locking themselves away from all distraction -- especially women. Their ambitious "ivory tower" is soon shaken, with the arrival of the lovely Princess of France and her three gamesome ladies-in-waiting. Filled with dazzling wordplay, strong comic characters and a few unexpected twists, Love's Labor's Lost not only charms, but also touches the heartstrings of young and old alike. Director Abigail Isaac ("As You Like It" tour, 2010) returns with an exciting new staging of this delicious Shakespeare confection.
The next performance for the Picnic Series will be a one-hour production of Molière's comedy, Tartuffe on Saturday, August 6 at 5:30 pm. Although banned by France's religious leaders after its first showing, Molière's biting and witty comic masterpiece quickly became a runaway hit and has remained so since its public reopening in 1669. When Orgon, a gullible and wealthy family man, invites the seemingly pious Tartuffe to stay at his home, he is convinced that he has joined a noble cause. Despite the warnings of his family and friends, Orgon holds his friend in the highest regard and showers him with gifts and money and even the offer of his daughter's hand in marriage. The family soon lays traps to expose the true nature of the mysterious stranger. Will their efforts be too late? Will anything convince Orgon that Tartuffe is not all that he seems to be? Will harmony ever be restored in the Orgon household? Just wait and see! Directed by Mike Donahue, Tartuffe remains a deliciously scathing attack on hypocrisy, false piety, hollow morality and gullibility; delighting and taunting as effectively now as when it was first penned.
The Next Stage Ensemble was created to cultivate the work of early career actors and provide an opportunity for them to perform using ensemble-based methods. Ten actors from across the nation were selected to participate in this year's troupe. In addition to The Picnic Series, the Next Stage Ensemble will give approximately 50 performances throughout New Jersey. While rehearsing and touring two productions, the actors receive training in intensive master classes with highly acclaimed acting instructors. For the first five weeks of the program, the actors work with professionals from all over the nation in order to prepare them for the tour. The productions will tour to about 30 venues across the state, ranging from retirement homes to community centers. In addition to touring, the actors will also understudy roles in The Shakespeare Theatre's main stage productions.
originally published: 2011-07-10 21:21:41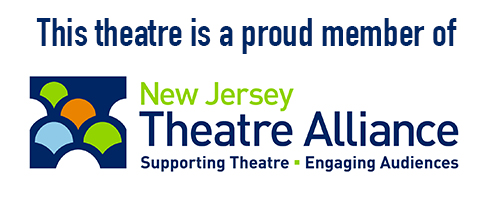 ---
Latest articles In theatre
Big Band Revival with "Back Porch Swing at Dreamcatcher Repertory




This week Dreamcatcher Repertory Theatre of Summit, NJ takes a break from straight plays and wants audiences to get their jazz groove on as the smooth sounds of the 40's Big Band Era comes to their venue at the Oakes Center in Summit. The homage to the music of the 1940s is presented by the cabaret group "The Marquee Five" and will run on November 21 and 23. The group featuring Mick Bleyer, Adam West Hemming, Vanessa Parvin, Sierra Rein and Julie Reyburn will showcase syncopated harmonies and clever arrangements from such artists are George and Ira Gershwin, Duke Ellington, Irving Berling and many more. --

click here for more...
The Fabulous Lipitones




Imagine three white, middle-aged, guys from Ohio that are part of a barbershop quartet who have just lost their fourth member who died while singing the high B flat in competition. They suddenly find themselves scrambling to find a tenor before the nationals. As luck would have it, they hear an amazing voice in the background of a telephone conversation. The three agree to take on the voice as their fourth member, but when they meet him in person he looks a bit different than expected. --

click here for more...
Another Side of Paradise




Few places on earth had as much to do with the success of F. Scott Fitzgerald as Princeton University. It was there that a young writer fell in love with the woman who would serve as inspiration for one of his most famous characters and where the seeds of his first novel were sown. The Underclassman, a new play by Peter Mills and Cara Reichel, running now through November 30 at The Duke on 42nd Street in New York City, takes a look at this pivotal time in Fitzgerald's life. --

click here for more...