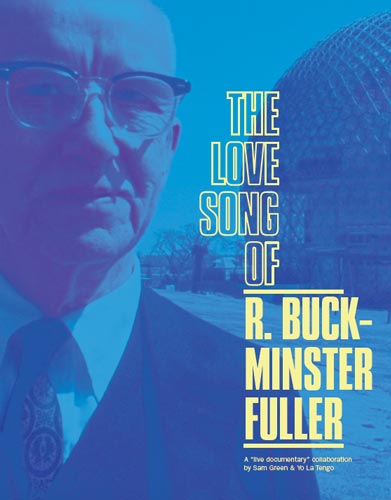 The Montclair Film Festival (MFF) has announced that filmmaker Sam Green and critically acclaimed indie rock band Yo La Tengo will perform The Love Song Of R. Buckminster Fuller live at the 2015 Montclair Film Festival on Thurday, May 7th, at The Wellmont Theater in Montclair, NJ. Tickets are $35 for the main floor and loge, $25 for the balcony, with special pricing for MFF Members, and are available online now at www.montclairfilmfest.org...
READ ON
---
---
---
---
---
---

(New Brunswick, NJ )– George Street Playhouse and Artistic Director David Saint have announced that a new musical, Ernest Shackleton Loves Me, will close their current season, bowing April 22 and running through May 17, 2015. This production replaces the previously-announced production of Six Degrees of Separation, which will be postponed until next season. The musical's book is by Tony Award-winner JOE DiPIETRO (Memphis, Clever Little Lies at George Street), with music and lyrics by BRENDAN MILBURN and VALERIE VIGODA from the power-pop trio GrooveLily. Ms. Vigoda also comprises half of the cast, alongside WADE McCOLLUM (Priscilla Queen of the Desert). The production is directed by Lisa Peterson The Model Apartment, Slavs!). Opening night is set for Saturday, April 25 (changed from the original date)....
READ ON
---
---
---
---
---
---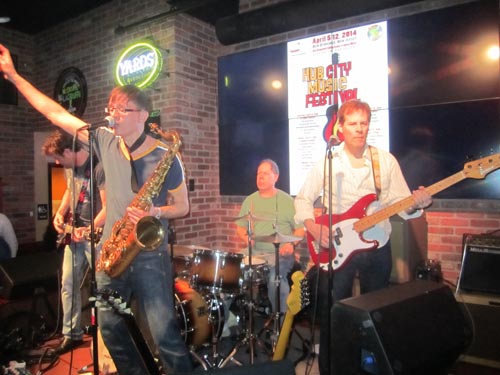 (NEW BRUNSWICK, NJ) -- The Third Annual Hub City Music Festival takes place from Thursday, April 9th to Sunday, April 19th at various venues throughout New Brunswick, Highland Park and Somerset. The festival, presented in partnership by the New Brunswick Cultural Center and Iguana Music, showcases the talent in the local music scene while also helping our neighbors in need through our support of Elijah's Promise....
READ ON
---
---
---
---
---
---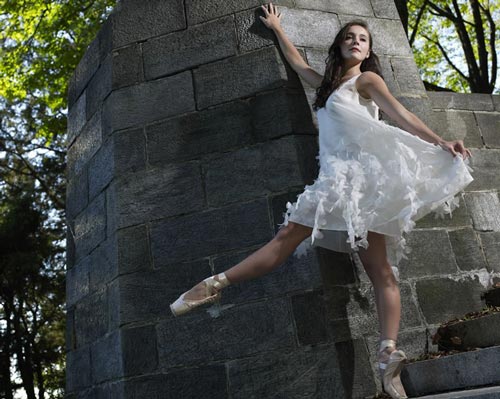 (UNION, NJ) -- New Jersey Dance Theatre Ensemble (NJDTE) continues its 45th anniversary celebration with this year's spring repertory performance, "i Balli di Primavera!" The acclaimed pre-professional company will perform three world premieres by renowned choreographers Elizabeth Roxas, Kate Skarpetowska, and Nancy Turano, now in her 20th season as NJDTE Artistic Director. The production features 65 talented young dancers ages 7 through 18 from across New Jersey. ...
READ ON
---
---
---
---
---
---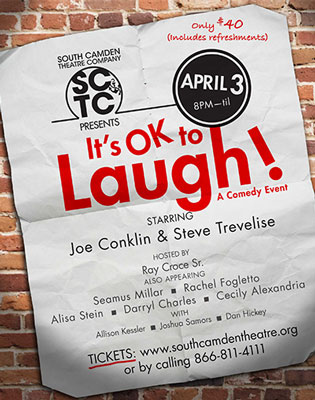 (CAMDEN, NJ) -- South Camden Theatre Company, a nonprofit professional theatre company located in Camden, New Jersey presents "It's OK to Laugh!" a one night stand-up comedy fundraising event staring comedians Joe Conklin and Steve Trevelise and is hosted by Ray Croce Sr. Five additional comedians round out the event including Seamus Millar, Rachel Fogletto, Alisa Stein, Darryl Charels and Cecily Alexandria....
READ ON
---
---
---
---
---
---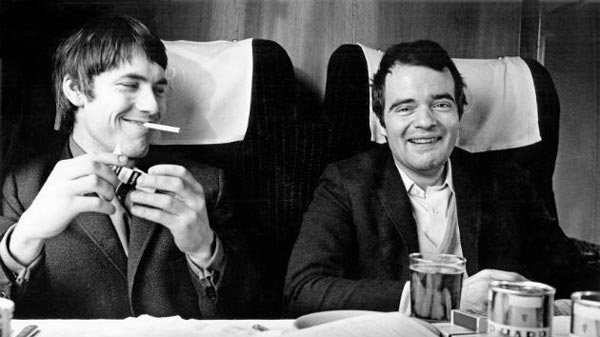 (RED BANK, NJ) -- Monmouth Arts presents a screening of Lambert & Stamp on Thursday, April 2 at 7:00pm at Bow Tie Cinema in Red Bank. The film tells the remarkable story of Chris Stamp and Kit Lambert, aspiring filmmakers from opposite sides of the tracks who set out to find a subject for their underground movie, leading them to discover, mentor and manage the iconic band that would become known as The Who....
READ ON
---
---
---
---
---
---

(OCEANVILLE, NJ) – The Noyes Museum of Art of Stockton University will host a fascinating afternoon of MICA Artists' Performances on Saturday, March 28. The presenters are three exciting MICA (Maryland Institute College of Art) artists and ETHEL, a talented quartet of musicians from New York....
READ ON
---
---
---
---
---
---
EVENT CALENDAR
Thursday, Mar 26, 2015
---
Pollak Theatre @ 10:00am
Long Branch
---
Algonquin Arts Theatre @ 10:00am
Manasquan
---
Algonquin Arts Theatre @ 11:30am
Manasquan
---
Nature Center of Cape May @ 6:00pm
Cape May
---
Matthews Theatre @ McCarter Theatre @ 7:30pm
Princeton
---
Centenary Stage - Sitnik Theater of the Lackland Center @ 7:30pm
Hackettstown
---
Peak Performances at Montclair Stage @ 7:30pm
Montclair
---
Bergen Performing Arts Center (bergenPAC) @ 8:00pm
Englewood
---
Mayo Performing Arts Center @ 8:00pm
Morristown
---
The Newton Theatre @ 8:00pm
Newton
---
See all events
---