146 Lawrenceville-Pennington Rd. Lawrenceville...
READ ON
---
---
---
---
---
---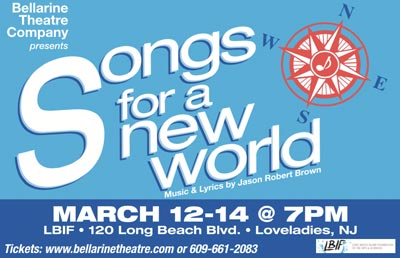 (LOVELADIES, NJ) -- Bellarine Theatre Company and the Long Beach Island Foundation of the Arts and Sciences are proud to be partnering for another season of theatre.  Their next production is "Songs For A New World" which runs March 12-14 at 7:00pm at LBIF (120 Long Beach Boulevard) in Loveladies, NJ....
READ ON
---
---
---
---
---
---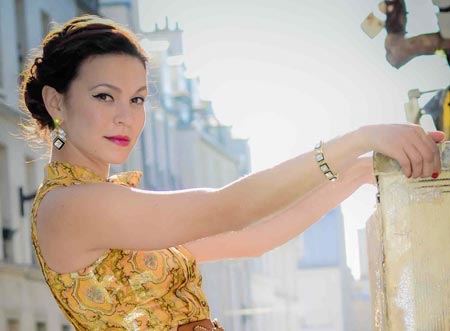 Commonly considered an old blues, jazz, and soul singer-songwriter trapped in a young woman's body, 10-time international songwriting award-winner JESSI TEICH (pronounced TEACH) brings a pop sensibility to her stylish new album, TWISTED SOUL, recorded in Paris and available on Madame Freak Records....
READ ON
---
---
---
---
---
---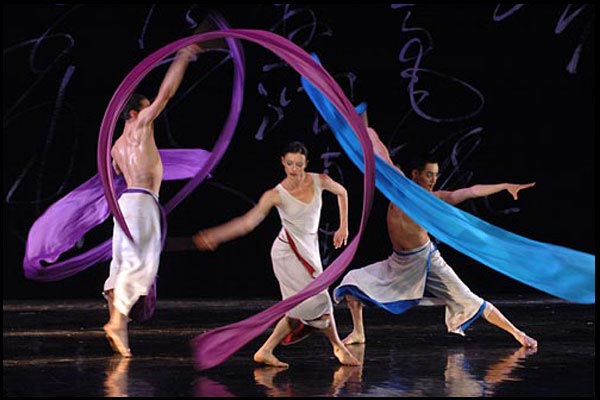 (HACKETTSTOWN, NJ) --  Centenary Stage Company celebrates the art of dance in the Sitnik Theatre with a weekend full of unique performances by accomplished professional dance companies and individuals!  This year's annual Dance Fest will feature the talents of Moe – tion Dance Theatre, Nai – Ni Chen and Claire Porter.  These extraordinary feats of artistry will grace the Sitnik stage March 26, 28 and 29....
READ ON
---
---
---
---
---
---
(NEWARK, NJ) -- Over Kathleen Madigan's 25 year career she has performed on nearly every standup television show ever made. Leno,  Letterman, Conan, Ferguson and so on. She was nominated for a 2014 American Comedy Award for Best Concert Comic and her third hour-long special, Madigan Again, was named one of iTunes Best Comedy Albums of 2013. Madigan will perform at New Jersey Performing Arts Center (NJPAC) on Friday, September 18 at 7pm in the Victoria Theater.  Tickets are $45.50....
READ ON
---
---
---
---
---
---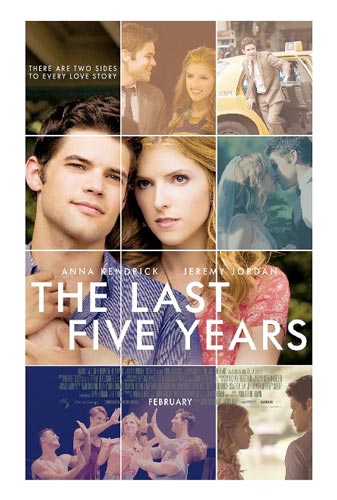 (RED BANK, NJ) -- em>The Last Five Years/em>, the film based on the cult, off-Broadway production written by Jason Robert Brown, will screen at the Count Basie Theatre Wednesday, March 18 at 7pm. Tickets, priced at just $5, are on sale now through www.thebasie.org, phone charge at 732.842.9000 and the box office, located onsite at 99 Monmouth Street in Red Bank....
READ ON
---
---
---
---
---
---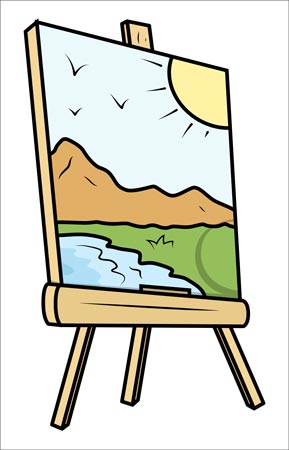 (RAHWAY, NJ) -- Registration is now open for Spring art classes for adults, teens (ages 12-16), and children (ages 7–11) at Arts Guild New Jersey. Spring classes begin the week of March 24, 2015, including several exciting new options, in addition to many familiar favorites. Classes meet once a week for eight weeks. Whether students are challenging themselves by taking their skills to the next level, or trying a new technique for the first time, there is something for everyone at Arts Guild New Jersey....
READ ON
---
---
---
---
---
---
EVENT CALENDAR
Friday, Mar 06, 2015
---
Algonquin Arts Theatre @ 10:00am
Manasquan
---
Algonquin Arts Theatre @ 11:30am
Manasquan
---
RVCCArts @ 7:00pm
Branchburg
---
Bergen Performing Arts Center (bergenPAC) @ 8:00pm
Englewood
---
State Theatre @ 8:00pm
New Brunswick
---
Bergen County Players @ 8:00pm
Oradell
---
Count Basie Theatre @ 8:00pm
Red Bank
---
The Chase Room @ New Jersey Performing Arts Center (NJPAC) @ 8:00pm
Newark
---
South Camden Theatre Company @ 8:00pm
Camden
---
Centenary Stage - Kutz Theater of the Lackland Center @ 8:00pm
Hackettstown
---
See all events
---