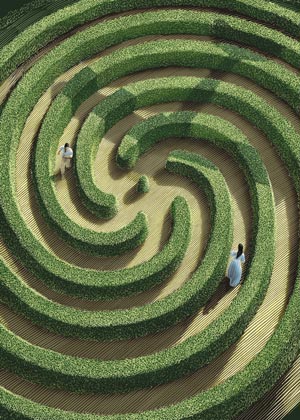 (MADISON, NJ) -- The Shakespeare Theatre of New Jersey will present George Bernard Shaw's comedy Misalliance, directed by Artistic Associate/Casting Director Stephen Brown-Fried. Performances begin Wednesday, August 5th and continue through Sunday, August 30th at the F.M. Kirby Shakespeare Theatre, 36 Madison Avenue (at Lancaster Road) in Madison. Individual tickets and subscriptions can be purchased by calling the Box Office at 973-408-5600 or by visiting ShakespeareNJ.org. ...
READ ON
---
---
---
---
---
---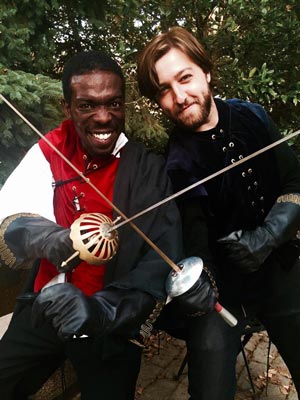 Each summer season the Hudson Shakespeare Company loves to present lesser done Shakespeare with unique spins or even present dubious works attributed to Shakespeare such as last month's "Arden of Faversham" set in the 1950s. However, these days doing Shakespeare set in its original time period is the exception rather than the rule. "Sometimes you just want to see a good old fashioned sword fight in tights," jokes show's director, Jon Ciccarelli....
READ ON
---
---
---
---
---
---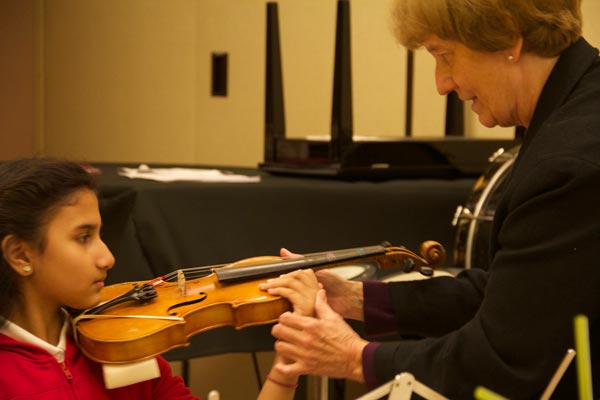 (ATLANTIC CITY/BRIDGETON, NJ) -- The Bay Atlantic Symphony has received a $11,230 grant from the New Jersey State Council on the Arts to help fund the expansion of the Symphony's Music/Mentorship Program—an initiative for teaching music in Atlantic City, NJ schools. As part of the entire funding package, the State Arts Council also awarded the Symphony a $36,708 grant to cover general operating expenses....
READ ON
---
---
---
---
---
---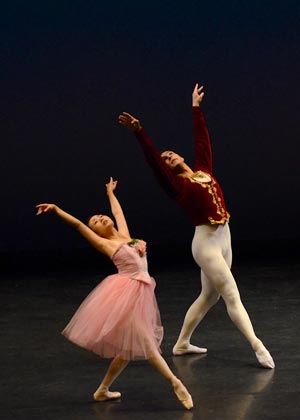 (PRINCETON, NJ) -- On Friday, July 31, 2015, students from the Summer Intensive program at Princeton Ballet School, the official school of NJ's top professional ballet company American Repertory Ballet, will be dancing in the program's culminating performance. The show, entitled An Evening of Dance, will take place at the Berlind Theatre in the McCarter Theatre Center at 6:30pm....
READ ON
---
---
---
---
---
---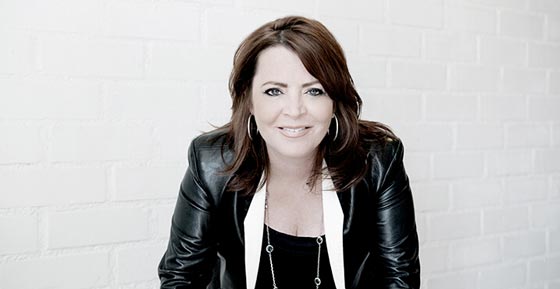 (NEWARK, NJ) -- New Jersey Performing Arts Center (NJPAC) presents an evening with comedian Kathleen Madigan Friday, September 18, 2015 7:00 PM at Victoria Theater. Her third hour-long special, Madigan Again – named one of the Best Comedy Albums of 2013 by iTunes – premiered exclusively on Netflix to rave reviews. She's released five CDs and three DVDs and starred in specials on Netflix, Showtime, HBO, Comedy Central and CMT (Salute to the Troops with Ron White). Her most recent special, Gone Madigan, premiered on Showtime....
READ ON
---
---
---
---
---
---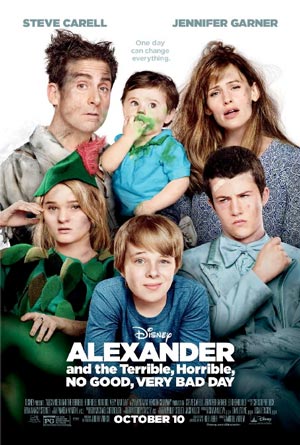 (SPRINGFIELD, NJ) -- The Union County Board of Chosen Freeholders and the Department of Parks and Recreation announce that the next evening of "Family Fun & Flix – the free summer entertainment and film series on Tuesday evenings – will team-up with National Night Out organizers on August 4 at Meisel Park, off Meisel Avenue in Springfield....
READ ON
---
---
---
---
---
---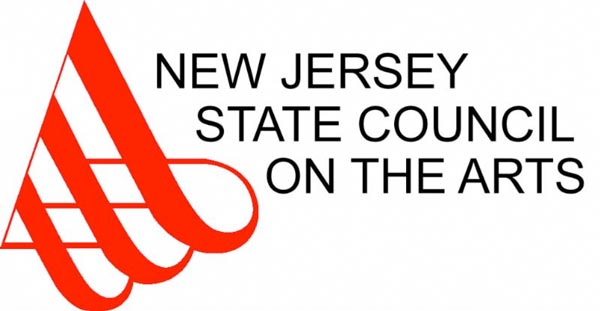 (Trenton, NJ) -- Demonstrating the Christie Administration's commitment to advancing the arts, the New Jersey State Council on the Arts awarded more than $15.7 million in grant funding for over 700 arts organizations, projects and artists throughout the state. The awards were announced at the Arts Council's 49th Annual Meeting held at the Wyndham Garden Hotel in Trenton. ...
READ ON
---
---
---
---
---
---
EVENT CALENDAR
Friday, Jul 31, 2015
---
Mainstage @ Union County Performing Arts Center (UCPAC) @ 10:00am
Rahway
---
Ocean Galleries @ 10:00am
Stone Harbor
---
The Saint @ 7:30pm
Asbury Park
---
Paper Mill Playhouse @ 7:30pm
Millburn
---
The Levoy Theatre @ 7:30pm
Millville
---
Dublin Pub @ 8:00pm
Morristown
---
New Jersey Performing Arts Center (NJPAC) @ 8:00pm
Newark
---
Amplitheater of Overpeck Park @ 8:00pm
Ridgefield Park
---
Premiere Stages at Kean University @ 8:00pm
Union
---
Algonquin Arts Theatre @ 8:00pm
Manasquan
---
See all events
---