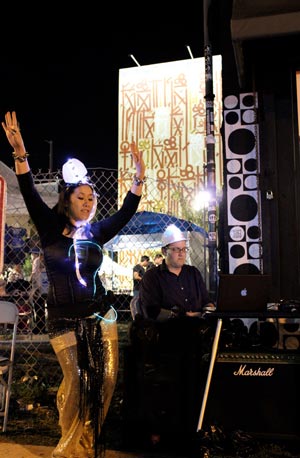 (NEW BRUNSWICK, NJ) -- The Mason Gross School of the Arts is set to launch a new music series at the school, NJDAC, highlighting computer-based music. On Sunday, October 25, 2015, Mason Gross music students and faculty, as well as guest artists, will present original music. The instruments: Laptops, along with acoustic instruments such as flute, violin, and clarinet. The event is set for 7:30 p.m. at Richard H. Shindell Choral Hall, in Mortensen Hall, 85 George Street, on Douglass Campus. NJDAC is free and open to the public. Tickets are not required....
READ ON
---
---
---
---
---
---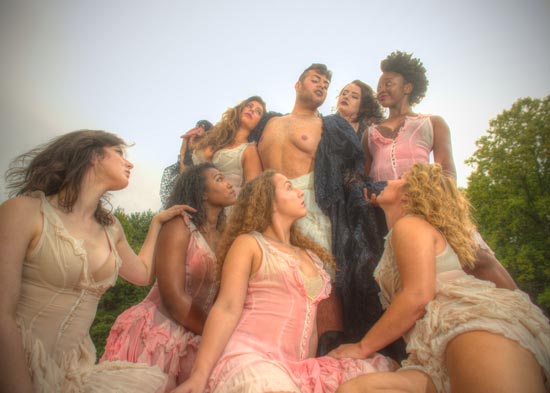 (GLASSBORO, NJ) -- A 21st Century theatrical celebration of the ancient Greek tragedy by Euripides, Charles Mee's play The Bacchae 2.1 opens Rowan University's Department of Theatre & Dance mainstage season with performances from October 22 – 25 in Tohill Theatre on the university's Glassboro campus....
READ ON
---
---
---
---
---
---
"We all have dreams and aspirations; I used to make plans and I don't anymore. Life is happening now and if you don't go with what's happening today; how can you tell what may happen in the future? I just go with what comes along and it seems to be working at the moment," says the self made "Social Media Artist" Tyler Ward about his future plans as he embarks on his "Yellow Boxes Tour." ...
READ ON
---
---
---
---
---
---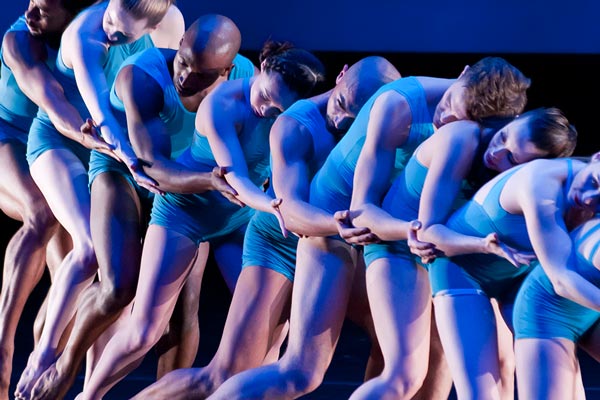 (Morristown, NJ)— Carolyn Dorfman Dance, whose bold and dramatic works connect life and movement, returns to the Bickford Theatre at the Morris Museum for an afternoon of repertory favorites highlighting both the intimacy of the duet and the power of the ensemble. The company will present three varied works by Artistic Director Carolyn Dorfman on Sunday, November 1, 2015, at 2:00PM....
READ ON
---
---
---
---
---
---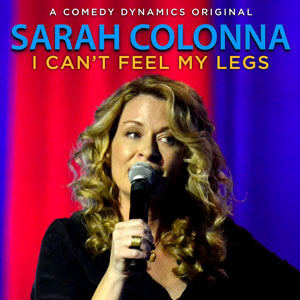 (LOS ANGELES, CA) -- New York Times Best Seller and Chelsea Lately regular, Sarah Colonna, has some new stories to tell with her sharp whit and refreshing honesty. From how to get out of jury duty to online dating, Colonna is as cool and hilarious as you'd expect in her first hour-long comedy special. Filmed live in Los Angeles, CA. Sarah Colonna: I Can't Feel My Legs will premiere on Comedy Dynamics on October 27, 2015. ...
READ ON
---
---
---
---
---
---

(RED BANK, NJ) -- PROJECT FX 2016, the Count Basie Theatre's statewide student film competition presented by Bank of America, is live at www.projectFXbasie.com. Starting now, students enrolled at any New Jersey high school or college can visit the site to learn about entering the competition, with an internship experience with Sony Pictures Classics at stake as the contest's grand prize. ...
READ ON
---
---
---
---
---
---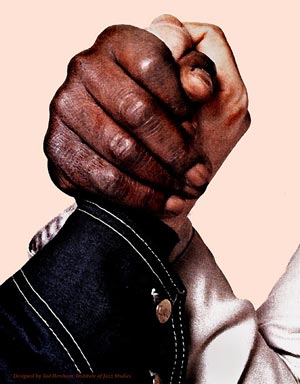 (NEWARK, NJ) -- The exhibition Jazz, Jews, and African Americans: Cultural Intersections in Newark and Beyond, co-produced by New Jersey Performing Arts Center (NJPAC), Institute of Jazz Studies at Rutgers-Newark, Jewish Museum of New Jersey at Congregation Ahavas Sholom, and WBGO Jazz 88.3FM, and presented in partnership with seven religious, educational and cultural institutions, delves into some of the most fruitful and sometimes contentious relationships in jazz history through photos, documents and text....
READ ON
---
---
---
---
---
---
EVENT CALENDAR
Saturday, Oct 10, 2015
---
Ocean Galleries @ 10:00am
Stone Harbor
---
The Saint @ 10:00pm
Asbury Park
---
Algonquin Arts Theatre @ 2:00pm
Manasquan
---
Strand Center For The Arts @ 2:00pm
Lakewood
---
South Orange Performing Arts Center (SOPAC) @ 2:00pm
South Orange
---
Berlind Theatre @ McCarter Theatre @ 3:00pm
Princeton
---
The Saint @ 6:00pm
Asbury Park
---
State Theatre @ 7:00pm
New Brunswick
---
The Wonder Bar @ 7:00pm
Asbury Park
---
Event Center @ Borgata Hotel Casino & Spa @ 8:00pm
Atlantic City
---
See all events
---