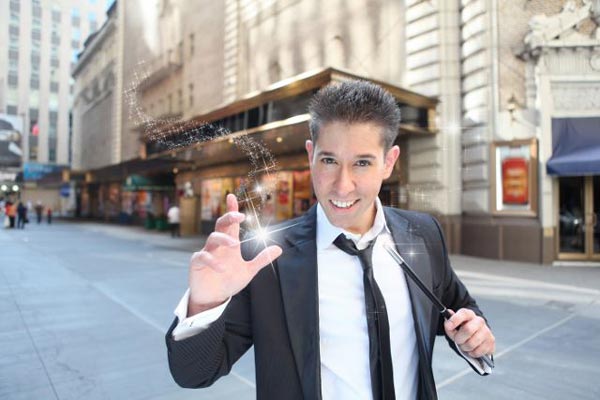 (HACKETTSTOWN, NJ) -- It's more than a magic show, and this Halloween Brad Ross returns to Centenary Stage Company with his brand new show, Brad Ross' Unbelievable! on Saturday, October 31 at 2 pm and Sunday, November 1 at 5 pm in the David and Carol Lackland Center in Hackettstown, NJ. Appealing to every generation, from kids to grandparents, "Unbelievable!" is an all new multi-million dollar exciting guided journey through the world of magic, told first-hand by one of America's leading illusionists, Brad Ross and featuring Broadway caliber sets, stunning costumes, dazzling choreography and spellbinding production numbers....
READ ON
---
---
---
---
---
---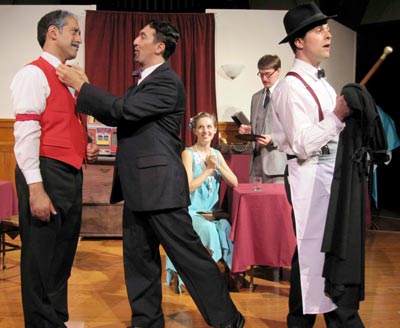 In 1980, Warren Kliewer founded East Lynne Theater Company after extensive research and the discovery that there were no professional theater companies in this country dedicated to the performance, study and preservation of America's 200-year-old theatrical heritage. He named his Equity professional company after a popular late-nineteenth century American play. Based, ironically, on an English novel, "East Lynne" was the "Downton Abbey" of its day. ...
READ ON
---
---
---
---
---
---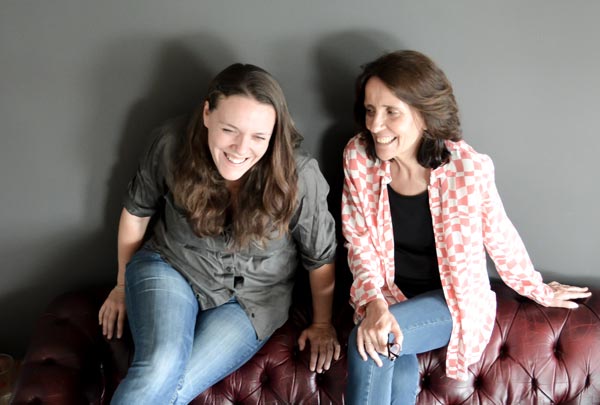 (PARK RIDGE, NJ) -- The Acoustic Café Music Series will present Suzzy Roche and her daughter Lucy Wainwright Roche in a special benefit concert for the Stigma Free Initiative of Park Ridge on Saturday, October 24 at 8:00pm. The event, which takes place at Our Lady of Mercy Academy (25 Fremont Avenue, Park Ridge, NJ), seeks to bring awareness, education and opportunity to help reduce mental health stigma. Special guests RocheandFather (brother David Roche & daughter Oona) will open the show. WFDU Radio's Jerry Treacy will be the guest emcee....
READ ON
---
---
---
---
---
---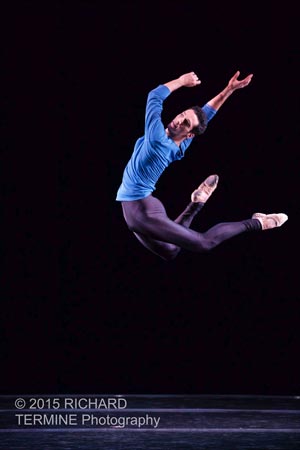 (RAHWAY, NJ) -- American Repertory Ballet, NJ's top ballet company, will bring A Night of Dance to Union County Performing Arts Center's Hamilton Stage on Friday, October 9, 2015 at 7:30pm. This year, the ballet company is celebrating 5 years of Artistic Director Douglas Martin's artistic leadership....
READ ON
---
---
---
---
---
---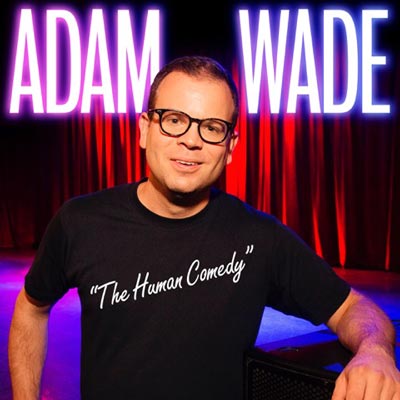 (LOS ANGELES, CA) -- Comedic storytelling is booming across America and one of its undisputed masters is the hilarious, deeply humane Adam Wade. He is Everyman: the guy on the bus who greets the driver, the local whose order is well known to the counter girl at the coffee shop, the underdog pining for the waitress with the slightly green front tooth. Adam is originally from a small town in New Hampshire, so you know his values have to be solid. But like anyone, he always wants a little more than he can get, which can lead him into situations that are frequently absurd. Audiences love Adam because they see themselves in his yearnings and dilemmas, and because he makes them long to know how everything turns out in the end. Adam's first comedy album, Adam Wade: The Human Comedy, was recorded in front of a sold out audience at The Bell House in Brooklyn and released on iTunes and Google Play in September....
READ ON
---
---
---
---
---
---
Maria Soccor's moving documentary Lords of BSV plays this Saturday, October 3, 2015 at the New Jersey Film Festival at Rutgers University!...
READ ON
---
---
---
---
---
---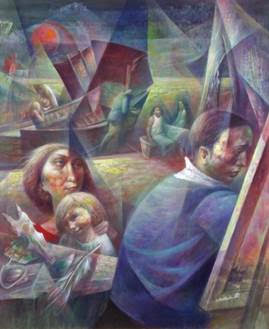 OCEANVILLE (GALLOWAY TWP.), NJ –The Noyes Museum of Art of Stockton University presents WPA Artist Michael Lenson: Art History Lecture on October 7, from 11:00am – 12:00pm. The lecture will be presented at the museum by Barry Lenson, the artist's son, and Kate Ogden, Professor of Art History at Stockton University. The lecture is in conjunction with the exhibition A Humanist Vision: The Paintings and Drawings of Michael Lenson (1903-1971) on view from October 2, 2015 through January 17, 2016....
READ ON
---
---
---
---
---
---
EVENT CALENDAR
Monday, Oct 05, 2015
---
The Holmdel Theatre Company @ 7:00pm
Holmdel
---
The Saint @ 7:30pm
Asbury Park
---
See all events
---