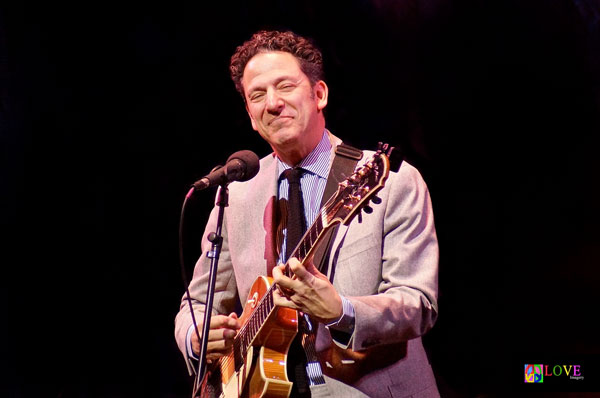 On Saturday, January 30, 2016, virtuoso jazz guitarist, John Pizzarelli, graced the stage of the Jay and Linda Grunin Center at Ocean County College in Toms River, NJ. Accompanied by a trio of some of the finest jazz musicians around, Pizzarelli, with his signature 7-string guitar, treated the audience to a delightful evening of jazz....
READ ON
---
---
---
---
---
---

(HOBOKEN, NJ) -- As Mile Square Theatre prepares for its first season in its new facility at the Artisan in Hoboken, the non-profit professional theatre has announced staffing changes....
READ ON
---
---
---
---
---
---
Recapping the final "Best of 2015," one would have to be remiss not to mention "Jethro Tull The Rock Opera." Ian Anderson and crew did a fantastic job at welding together live stage performances with video and lighting unlike anything possibly ever seen before. The intertwining of live lyrics, alternated with recorded verses was done with impeccable timing and precision as Anderson told the story of Jethro Tull from his childhood to the scientist he'd eventually become. Utilizing such classics as "Aqualung," "Songs From the Wood" and "Farm On the Freeway," as well as "Locomotive Breath;" the story was easy to follow and the production was so well done that Anderson deserves multiple accolades to come his way. This particular performance from the Philadelphia Academy of Music was two hours and ten minutes in length and were it not for the 15 minute intermission; would have flowed seamlessly. Bravo to you Mr. Anderson; excellent production, fantastic technical presentation and truly a work of well done art....
READ ON
---
---
---
---
---
---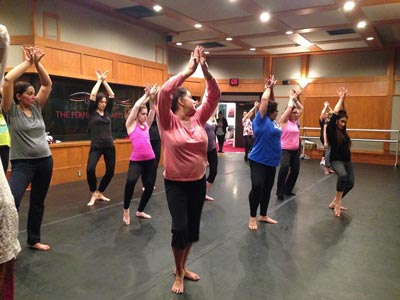 (ENGLEWOOD, NJ) -- bergenPAC Performing Arts School at bergenPAC announces Indian Cultural Classes: Bollywood Dance. Classes are held on Mondays, beginning February 1 and continue weekly through June 13, 2016. Classes will take place at the bergenPAC Black Box Theater located at 38 North Van Brunt Street, Englewood, NJ. ...
READ ON
---
---
---
---
---
---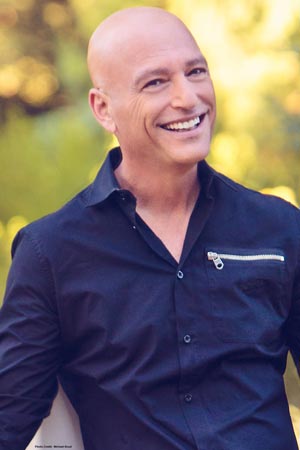 (ENGLEWOOD, NJ) -- Bergen Performing Arts Center presents comedian Howie Mandel on Saturday, March 12, 2016 at 8:00PM. Mandel has remained a constant force in show business for over 30 years with a versatile career that has encompassed virtually all aspects of the entertainment spectrum, including television, film and stage. Tickets range from $39 to $99....
READ ON
---
---
---
---
---
---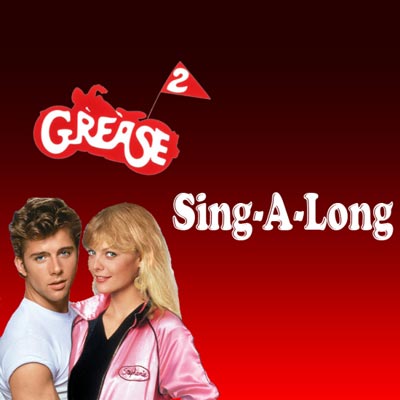 (RAHWAY, NJ) -- Due to the recent snowstorm, the Union County Performing Arts Center (UCPAC) has rescheduled its sing-along screening of Grease 2 to February 27 at 8:00pm at UCPAC's Hamilton Stage. Enjoy the musical adventures of the kids from Rydell High as UCPAC screens the campy classic film from the 1980s. ...
READ ON
---
---
---
---
---
---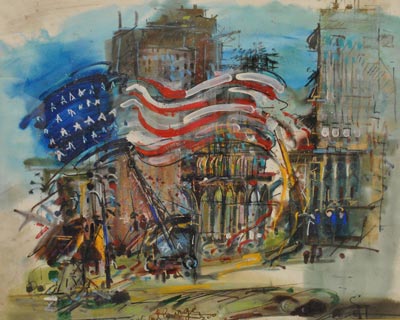 (MORRISTOWN, NJ) -- The Morris Museum will present a survey exhibition of the work of beloved New Jersey artist and educator, W. Carl Burger. Entitled "W. Carl Burger - The Urge To Paint," the show will be on view from February 18 through March 27 of this year. An Opening Reception will be held on Thursday, February 18 at 6:30PM and is free to the public....
READ ON
---
---
---
---
---
---
EVENT CALENDAR
Friday, Feb 05, 2016
---
The Saint @ 6:30pm
Asbury Park
---
RVCCArts At Raritan Valley Community College @ 7:00pm
Branchburg
---
Voorheen Hall #105/Rutgers University @ 7:00pm
New Brunswick
---
The Stone Pony @ 7:00pm
Asbury Park
---
Stony HIll Players @ 7:30pm
Summit
---
Count Basie Theatre @ 8:00pm
Red Bank
---
Paper Mill Playhouse @ 8:00pm
Millburn
---
South Orange Performing Arts Center (SOPAC) @ 8:00pm
South Orange
---
The Eagle Theatre @ 8:00pm
Hammonton
---
Crossroads Theatre @ 8:00pm
New Brunswick
---
See all events
---