"Sixteen years now," says nineteen year old guitar phenom Matthew Curry in reference to how long he's been playing his instrument. "My dad played; it's the reason why I started. His dad played and that's it as far as music goes in my family but I do have a twin brother who is a pretty good drummer." ...
READ ON
---
---
---
---
---
---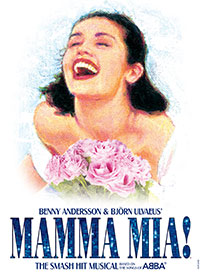 (New Brunswick, NJ) —State Theatre presents Mamma Mia! on Sunday, May 17, 2015 at 2pm and 8pm. This smash-hit musical combines ABBA's greatest hits, including "Dancing Queen," "S.O.S.," "Super Trouper," "Take A Chance on Me," and "The Winner Takes It All," with a tale of love, laughter, and friendship. Tickets range from $35-75....
READ ON
---
---
---
---
---
---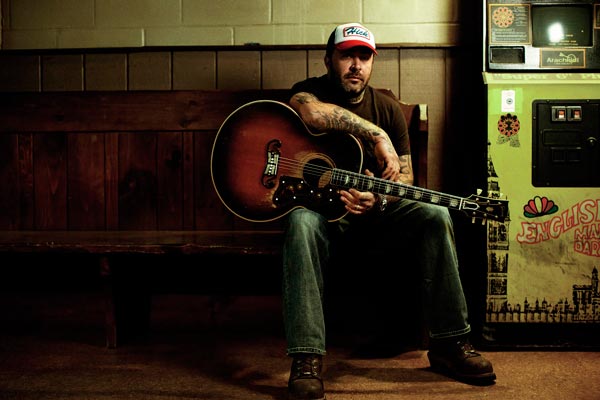 (Englewood, NJ) -- Bergen Performing Arts Center located at 30 North Van Brunt Street in Englewood, New Jersey presents Aaron Lewis; Sunday, June 7th, 2015 at 7:30PM. If you want to get to know Aaron Lewis, just listen to The Road. On his first full-length album, the Grammy Award-nominated, multi-platinum singer, songwriter, and guitarist tells one story after another. Echoing traditional country, some of those tales are hilarious and heartwarming, while others are pensive and personal. Nevertheless, they're all equally powerful, vibrant, and unforgettable. For Lewis, The Road continues to wind and surprise like it always has....
READ ON
---
---
---
---
---
---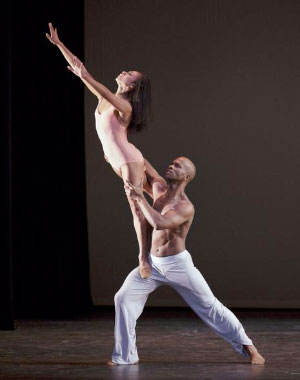 (Newark, NJ) -- New Jersey Performing Arts Center (NJPAC) is proud to present its annual Mother's Day engagement of America's premier modern dance company, Alvin Ailey on Friday, May 8th, 2015 at 8PM, Saturday, May 9th, 2015 at 8PM and Sunday, May 10th, 2015 at 3PM. The Alvin Ailey organization is one of the world's leading modern dance companies and a global ambassador of American culture and a show not to be missed, be sure to reserve your tickets now at www.njpac.org or 888.GO.NJPAC (888.466.5722). Alvin Ailey is an EVENT and NJPAC is happy to enhance your experience by offering added on specials on Friday, it's Shopping in the lobby, Saturday-Pre-Performance Pampering & Spa Treatments; Sunday Brunch at Nico...
READ ON
---
---
---
---
---
---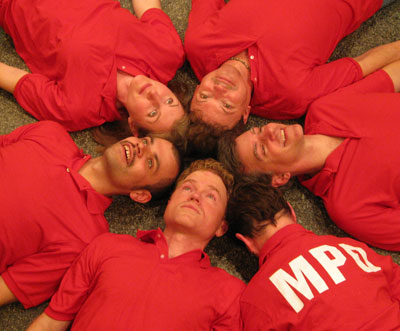 (SUMMIT, NJ) -- DREAMCATCHER REPERTORY THEATRE, professional Theatre in Residence at Oakes Center in Summit, presents its spring evening of improv comedy with its resident troupe, MULTIPLE PERSONALITY DISORDER, on Saturday, May 9. This unpredictable evening is an affordable, enjoyable evening that is packed with laughs from start to finish....
READ ON
---
---
---
---
---
---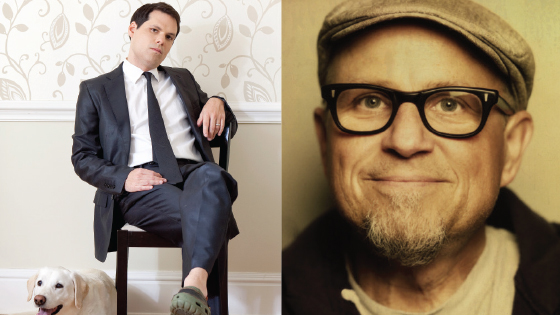 (MONTCLAIR, NJ) — Michael Ian Black will host a live taping of Audible's original audio series, How to be Amazing, on Sunday, May 3rd at 7:30pm as part of the Montclair Film Festival. Black will talk with comedian, actor, and filmmaker Bobcat Goldthwait, whose new documentary about stand-up comic Barry Crimmins, CALL ME LUCKY, is screening at the Montclair Film Festival this year. Among the fascinating personalities Black has interviewed in previous episodes of the show are Amy Schumer, Kevin Smith, Elizabeth Gilbert, Bob Odenkirk, and Tavi Gevinson....
READ ON
---
---
---
---
---
---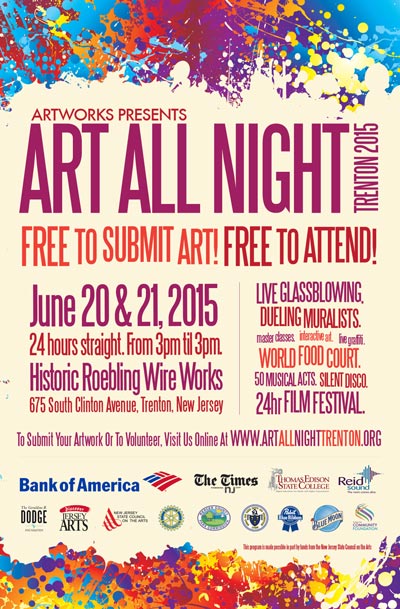 (Trenton, NJ) -- Art All Night will return to New Jersey's capital city this June 20 and 21, 2014 at the Roebling Wire Works facility located at 675 South Clinton Avenue in Trenton. The festival will present art, food, music, workshops, competitive arts events, and kid-friendly activities throughout a straight 24-hour period, beginning at 3 PM on Saturday and continuing until 3 PM on Sunday. Art All Night Trenton is free and open to the public. ...
READ ON
---
---
---
---
---
---
EVENT CALENDAR
Sunday, May 03, 2015
---
Victoria Theater @ New Jersey Performing Arts Center (NJPAC) @ 1:00pm
Newark
---
Bergen Performing Arts Center (bergenPAC) @ 1:00pm
Englewood
---
Stockton Performing Arts Center @ 2:00pm
Galloway
---
tockton Performing Arts Center @ 2:00pm
Galloway
---
Sketch Club Players @ 2:00pm
Woodbury
---
George Street Playhouse @ 2:00pm
New Brunswick
---
Berlind Theatre @ McCarter Theatre @ 2:00pm
Princeton
---
Bergen County Players @ 2:00pm
Oradell
---
Dreamcatcher Repertory Theatre @ 2:00pm
Summit
---
Mainstage @ Union County Performing Arts Center @ 2:00pm
Rahway
---
See all events
---