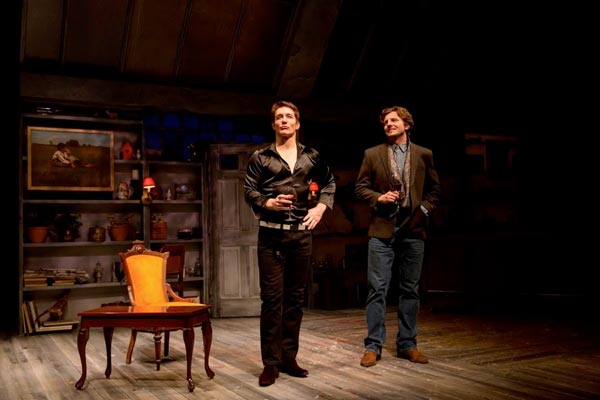 (NEW BRUNSWICK, NJ) — George Street Playhouse opened a wonderful production of Nureyev's Eyes by David Rush last week. It is a fascinating fictional account of the relationship between the painter Jamie Wyeth and the Russian ballet dancer Rudolf Nureyev. The play stars William Connell (Wyeth) and Bill Dawes (Nureyev). From the moment they hit the stage, the world becomes one of two tortured artists. One who seeks to rise to the standards set by his family of famous artists; the other who fights comparisons to his lover for the title best dancer in the world....
READ ON
---
---
---
---
---
---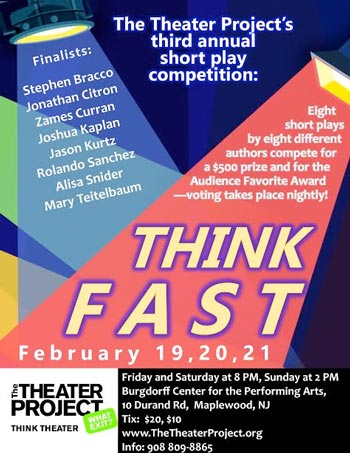 (MAPLEWOOD, NJ) -- Which play will be voted Audience Favorite – the drama about Syrian refugees, the millennial romance, or the satire about censorship? And which author will take the $500 Judge's Pick Award – the psychologist or the software developer, the teacher or the film director? (In this business, everybody needs a day job!) ...
READ ON
---
---
---
---
---
---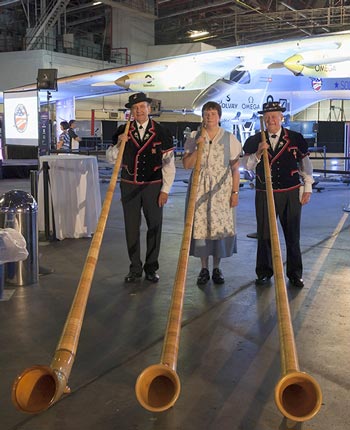 (PRINCETON, NJ) -- On Wednesday, March 2 at 7 pm, Princeton Symphony Orchestra (PSO) presents Soundtracks: An Alphorn Demonstration with Dr. Ted Schlosberg, Director of the International Alphorn Ensemble (IAE), in partnership with the Princeton Public Library, in the library's Community Room. Alphorns are enormous instruments traditionally made of wood, and were originally used by Swiss mountain dwellers to call in cows or communicate with others across the mountainside. Dr. Schlosberg will don a traditional alpine costume and display several types of horns, including a rare 14-ft circular horn. Attendees will have an opportunity to participate in a horn-blowing contest and ask questions following the presentation....
READ ON
---
---
---
---
---
---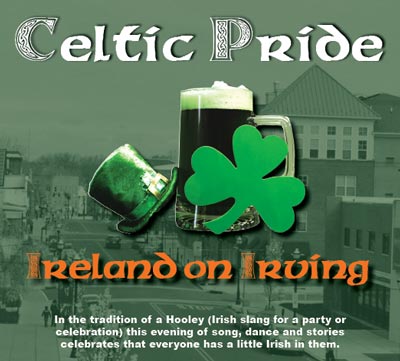 (RAHWAY, NJ) -- The Union County Performing Arts Center (UCPAC) presents Celtic Pride, a craftily blended celebration of Irish culture told through stories, dance and song, on March 13 at 2:00pm at the UCPAC Mainstage. The show features a troupe of talented dancers from the Curran School of Irish Dance, choreographed by Sinead Curran Normant, who performed with RIVERDANCE on Broadway and was the four-time North American Champion for Irish Step Dancing....
READ ON
---
---
---
---
---
---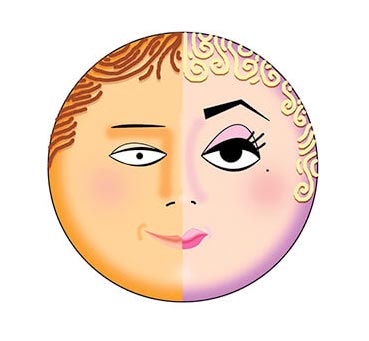 (NEWARK, NJ) -- New Jersey Performing Arts Center (NJPAC) will present several performances of Men Are From Mars, Women Are From Venus - Live! across Valentine's Day Weekend. This one-man fusion of theater and stand-up is a light-hearted theatrical comedy based on the No. 1 best-selling book by John Gray. When Mars and Venus collide, the adventures are Earth-shattering! It's the perfect Valentine's Gift....
READ ON
---
---
---
---
---
---
Jonathan Cohrs documentary on the Meadowlands Back Water premieres this Friday, February 12 at the Spring 2016 New Jersey Film Festival...
READ ON
---
---
---
---
---
---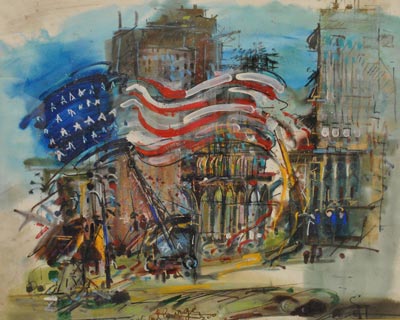 (MORRISTOWN, NJ) -- The Morris Museum will present a survey exhibition of the work of beloved New Jersey artist and educator, W. Carl Burger. Entitled "W. Carl Burger - The Urge To Paint," the show will be on view from February 18 through March 27 of this year. An Opening Reception will be held on Thursday, February 18 at 6:30PM and is free to the public....
READ ON
---
---
---
---
---
---
EVENT CALENDAR
Thursday, Feb 11, 2016
---
Paper Mill Playhouse @ 1:30pm
Millburn
---
George Street Playhouse @ 2:00pm
New Brunswick
---
Bickford Theatre at The Morris Museum @ 2:00pm
Morristown
---
Ocean Place Resort & Spa @ 6:00pm
Long Branch
---
Pollak Theatre at Monmouth University @ 7:00pm
West Long Branch
---
The Stone Pony @ 7:00pm
Asbury Park
---
Paper Mill Playhouse @ 7:30pm
Millburn
---
The Eagle Theatre @ 7:30pm
Hammonton
---
The Saint @ 7:30pm
Asbury Park
---
Count Basie Theatre @ 7:30pm
Red Bank
---
See all events
---