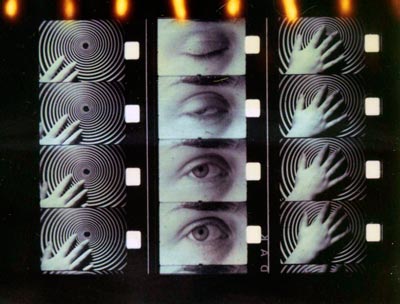 (NEW BRUNSWICK, NJ) -- The Rutgers Film Co-op/New Jersey Media Arts Center, in association with the Rutgers University Program In Cinema Studies, Jungle Software, Johnson & Johnson, Footage Firm, New Brunswick City Market, and Jimmy Johns, is proud to present the 20th annual New Jersey International Film Festival Summer 2015. Showcasing new international films, American independent features, animation, experimental and short subjects, and cutting-edge documentaries, the New Jersey International Film Festival Summer 2015 will feature 25 film screenings. The Festival will run from May 30-June 14, 2015....
READ ON
---
---
---
---
---
---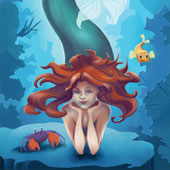 (PITMAN, NJ) -- The Broadway Theatre of Pitman will be presenting The Little Mermaid live on stage May 8-9, 2015. A mermaid grows tired of sea life and dreams to live on land. Although her father orders her to stay under the sea, her sea creature friends try to help her fantasy become a reality. But there's a catch- she must make a deal with the evil Sea Witch! Come watch this mermaid swim her way to a happily ever after! Shows are s...
READ ON
---
---
---
---
---
---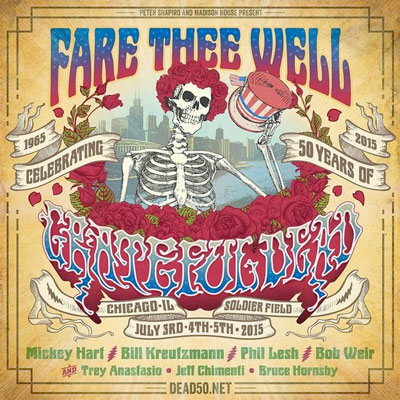 Who would have thought that the Granddaddies of Jam would be celebrating 50 years of music in 2015. For many including ourselves we thought August 9, 1995 was the end of the road....
READ ON
---
---
---
---
---
---

(GLASSBORO, NJ) -- What if we could view the world as others see it? How would it alter your own perspective? Eight student choreographers from Rowan University's Department of Theatre & Dance set out to answer those questions as they share their views in VERSES. Performances are May 1 and 2, 2015 at 8:00 pm, and May 3 at 3:00 pm in Tohill Theatre....
READ ON
---
---
---
---
---
---

(Newton, NJ) -- The Big Apple Comedy Club returns to The Newton Theatre on Friday, July 17th at 8:00 pm. The show features hilarious New York City comedians Robyn Schall, Andy Pitz, Stone and Stone and J.J. Ramirez....
READ ON
---
---
---
---
---
---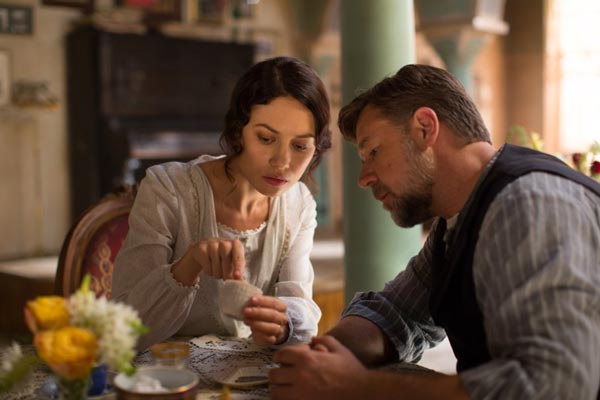 Antipodean cinema's biggest star, Russell Crowe, makes his feature directorial debut in ambitious style with an epic that, though wrought from an original screenplay from Andrews Anastasios and Knight, bears the hallmarks of a filmic adaptation of some much loved 'Great Australian Novel'. It's not the movie you might expect from a first time actor turned megaphone wielder, though Crowe may have been chiefly attracted to a scene in which his character saves the day by clobbering a villain with a cricket bat; an iconic image of Aussie heroism if ever there was one....
READ ON
---
---
---
---
---
---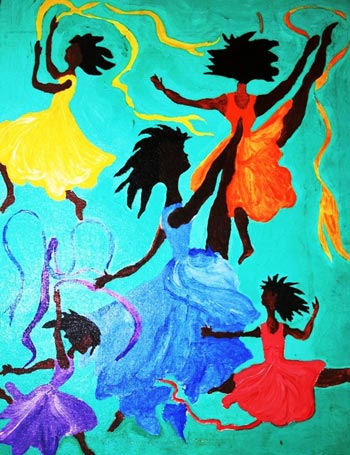 (Englewood, NJ) -- Bergen Performing Arts Center located at 30 North Van Brunt Street in Englewood, New Jersey presents the 12th Annual YCS Blossoms Art Exhibit. The Exhibition is in residence at The Intermezzo Gallery on the 2nd floor of the bergenPAC from May 1-25, 2015. The gallery is open to the general public during box office hours Mon-Fri 11AM – 4PM Saturday 12PM to 4PM. An award presentation and Choral performance will take place Saturday May 23rd, 2015 from 11AM-1PM in the bergenPAC lobby. The event is free of charge. Refreshments will be served....
READ ON
---
---
---
---
---
---
EVENT CALENDAR
Saturday, Apr 25, 2015
---
State Theatre @ 10:00am
New Brunswick
---
tockton Performing Arts Center @ 10:30am
Galloway
---
Stockton Performing Arts Center @ 10:30am
Galloway
---
State Theatre @ 12:00pm
New Brunswick
---
Pollak Theater at Monmouth University @ 12:30pm
West Long Branch
---
Victoria Theater at NJPAC @ 12:30pm
Newark
---
Bergen Performing Arts Center (bergenPAC) @ 1:00pm
Englewood
---
Dover Little Theatre @ 2:00pm
Dover
---
RVCCArts @ 2:00pm
Branchburg
---
Crossroads Theatre @ 3:00pm
New Brunswick
---
See all events
---