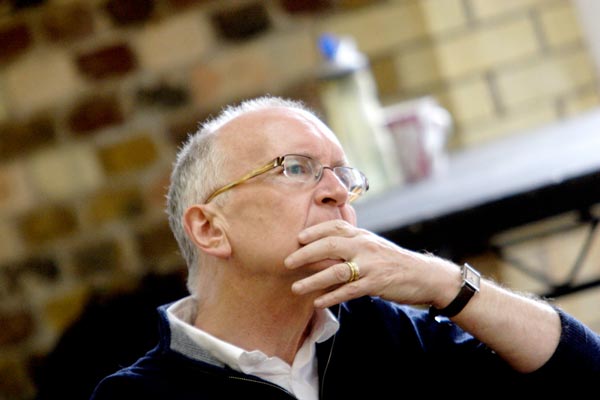 (PRINCETON, NJ) -- Tony Award-winning theater and opera director John Doyle will participate in a conversation about the production of Stephen Sondheim's musicals on Tuesday, December 8 as part of Professor of Theater Stacy Wolf's fall course, "The Musical Theater of Stephen Sondheim: Process to Production." The event, presented by the Lewis Center for the Arts' Music Theater Lab, will run from 1:30-2:50pm in Room 219 at 185 Nassau St. and is free and open to the public....
READ ON
---
---
---
---
---
---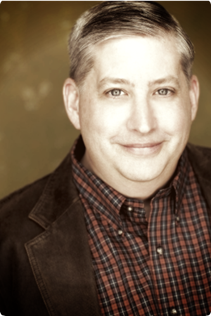 (Bergen County, NJ) -- Skyline Theatre Company presents "This Wonderful Life" on Sunday, December 6 at 3:00pm. Adapted from the screenplay of the iconic holiday classic movie "It's A Wonderful Life," and written by Steve Murray and conceived by Mark Setlock, "This Wonderful Life" is a hilariously touching stage adaptation of the film…performed by one actor who inhabits more than 35 recognizable characters....
READ ON
---
---
---
---
---
---
"This is a classic situation," says well respected Trenton area jazz guitarist Dick Gratton; "Where a bunch of old bastards have said, hey, lets put the band back together," stated with a laugh nearly as big as his impeccable reputation and exceeded only by his stellar ability....
READ ON
---
---
---
---
---
---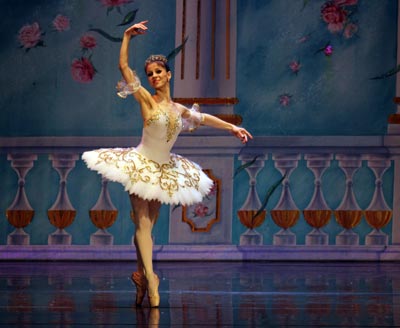 (BRANCHBURG, NJ) -- The Theatre at Raritan Valley Community College will usher in the holidays with Moscow Ballet's exquisite staging of The Great Russian Nutcracker, a Christmas tradition for the entire family. This popular production features a company of 40 world-class Russian artists who bring the charming Nutcracker Christmas story to life. Two performances will be held on Friday, December 11 -- at 4:00pm and 8:00pm. The production is part of the Theatre's Major Artists series....
READ ON
---
---
---
---
---
---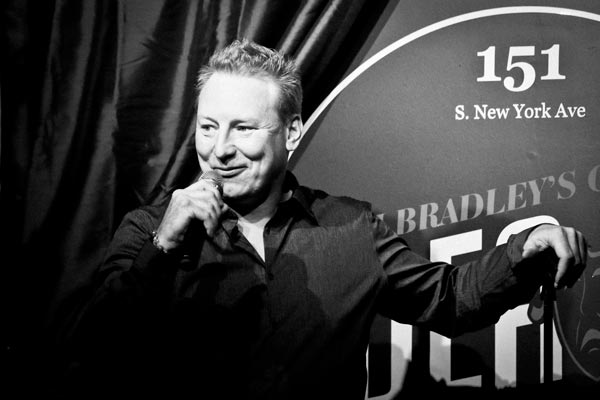 Imagine a comedy club that never has to close, where the booze can flow all night long. One such club opened in Atlantic City a few months back, filling the void left when The Comedy Stop closed after a three decade run. Bruce Springsteen once sang, "everything that dies, one day comes back." With the opening of Butch Bradley's Comedy Hideway, that appears to be true....
READ ON
---
---
---
---
---
---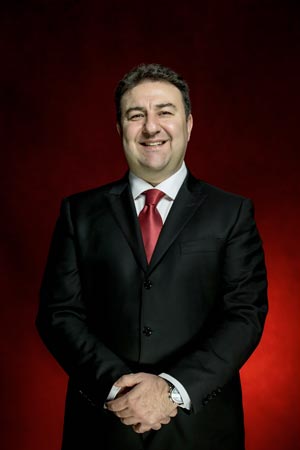 (SOUTH ORANGE, NJ) -- Seton Hall alumnus Abe Kasbo '94/M.P.A. '99 and Professor Emeritus Philip Kayal have come together to direct and produce "A Thousand and One Journeys: The Arab Americans," a documentary that shares the untold story of almost 200 years of the contributions made to the American fabric of those who immigrated to the United States from the Middle East, North Africa and the Gulf. The film will make its New York City debut on Sunday, December 6, 2015, at 6:30 p.m., at the SVA Theater at 333 W. 23rd St. in Manhattan....
READ ON
---
---
---
---
---
---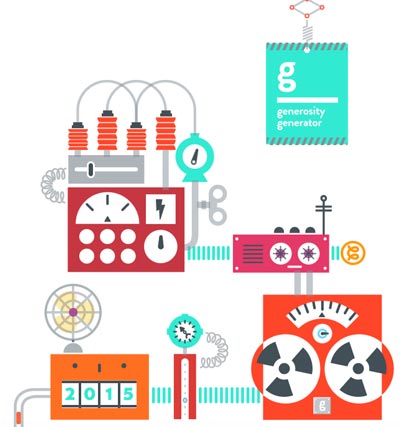 (MORRISTOWN, NJ) -- The Geraldine R. Dodge Foundation, one of New Jersey's biggest philanthropic givers, invites you to unleash your inner philanthropist this holiday season by supporting local charitable organizations. The Dodge Foundation, which recently announced the featured nonprofits in this year's Jersey Give Back Guide, will kick off the #JerseyGives Challenge on #GivingTuesday, the global day of giving observed on the Tuesday after Thanksgiving. Dodge and its partner the Victoria Foundation will donate up to $1,000 in bonus funds to organizations that get 50 supporters and $5,000 in gifts through the Guide by Dec. 31....
READ ON
---
---
---
---
---
---
EVENT CALENDAR
Monday, Nov 30, 2015
---
THE SAINT @ 7:00pm
Asbury Park
---
Mainstage @ Union County Performing Arts Center (UCPAC) @ 8:00pm
Rahway
---
See all events
---