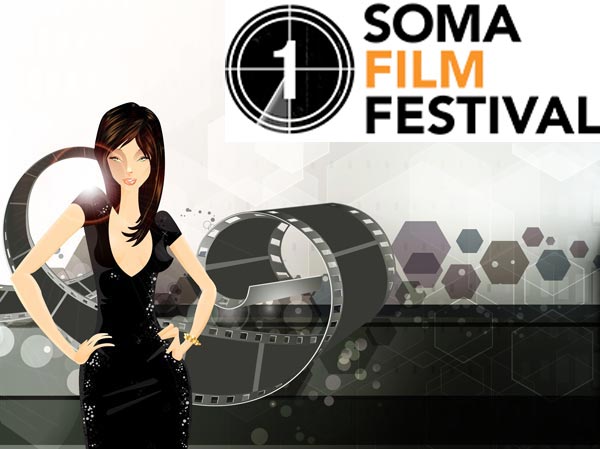 (SOUTH ORANGE, NJ)-- The SOMA Film Festival is an independent film festival dedicated to presenting unique, and aspiring filmmaking from around the world. The inaugural SOMA Film Festival takes place February 12-14, starting with an opening night party on Friday, February 12 from 7:00pm to 9:00pm. Movies are screened at the South Orange Performing Arts Center (SOPAC)....
READ ON
---
---
---
---
---
---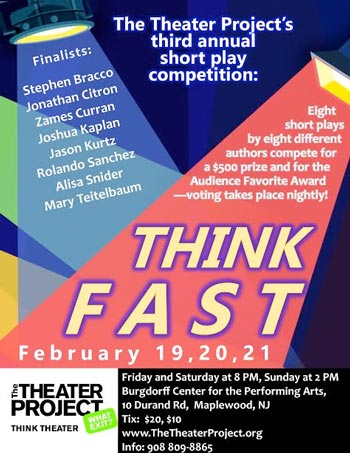 (MAPLEWOOD, NJ) -- Which play will be voted Audience Favorite – the drama about Syrian refugees, the millennial romance, or the satire about censorship? And which author will take the $500 Judge's Pick Award – the psychologist or the software developer, the teacher or the film director? (In this business, everybody needs a day job!) ...
READ ON
---
---
---
---
---
---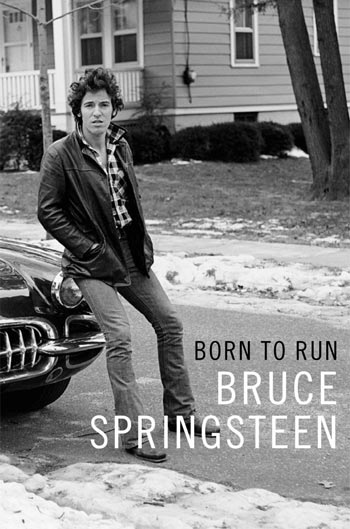 Every single year books are written about Bruce Springsteen. The books range from his early days in the Castiles through the Upstage Club years to his emergence as a worldwide star. But this year, for the first time, there's a new twist. Just after his birthday in September, Springsteen will tell his story directly to his fans with the publication of his autobiography, Born to Run....
READ ON
---
---
---
---
---
---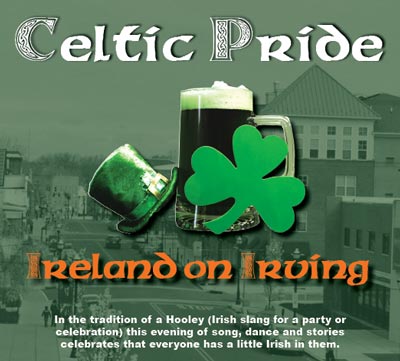 (RAHWAY, NJ) -- The Union County Performing Arts Center (UCPAC) presents Celtic Pride, a craftily blended celebration of Irish culture told through stories, dance and song, on March 13 at 2:00pm at the UCPAC Mainstage. The show features a troupe of talented dancers from the Curran School of Irish Dance, choreographed by Sinead Curran Normant, who performed with RIVERDANCE on Broadway and was the four-time North American Champion for Irish Step Dancing....
READ ON
---
---
---
---
---
---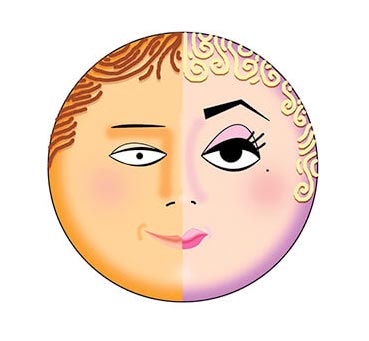 (NEWARK, NJ) -- New Jersey Performing Arts Center (NJPAC) will present several performances of Men Are From Mars, Women Are From Venus - Live! across Valentine's Day Weekend. This one-man fusion of theater and stand-up is a light-hearted theatrical comedy based on the No. 1 best-selling book by John Gray. When Mars and Venus collide, the adventures are Earth-shattering! It's the perfect Valentine's Gift....
READ ON
---
---
---
---
---
---
Jonathan Cohrs documentary on the Meadowlands Back Water premieres this Friday, February 12 at the Spring 2016 New Jersey Film Festival...
READ ON
---
---
---
---
---
---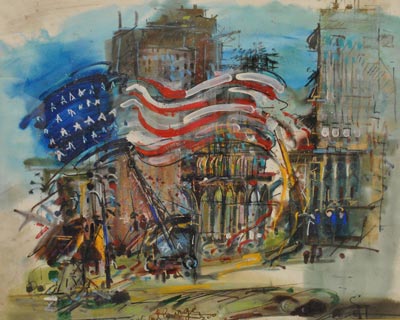 (MORRISTOWN, NJ) -- The Morris Museum will present a survey exhibition of the work of beloved New Jersey artist and educator, W. Carl Burger. Entitled "W. Carl Burger - The Urge To Paint," the show will be on view from February 18 through March 27 of this year. An Opening Reception will be held on Thursday, February 18 at 6:30PM and is free to the public....
READ ON
---
---
---
---
---
---
EVENT CALENDAR
Thursday, Feb 11, 2016
---
Paper Mill Playhouse @ 1:30pm
Millburn
---
George Street Playhouse @ 2:00pm
New Brunswick
---
Bickford Theatre at The Morris Museum @ 2:00pm
Morristown
---
Ocean Place Resort & Spa @ 6:00pm
Long Branch
---
Pollak Theatre at Monmouth University @ 7:00pm
West Long Branch
---
The Stone Pony @ 7:00pm
Asbury Park
---
Paper Mill Playhouse @ 7:30pm
Millburn
---
The Eagle Theatre @ 7:30pm
Hammonton
---
The Saint @ 7:30pm
Asbury Park
---
Count Basie Theatre @ 7:30pm
Red Bank
---
See all events
---