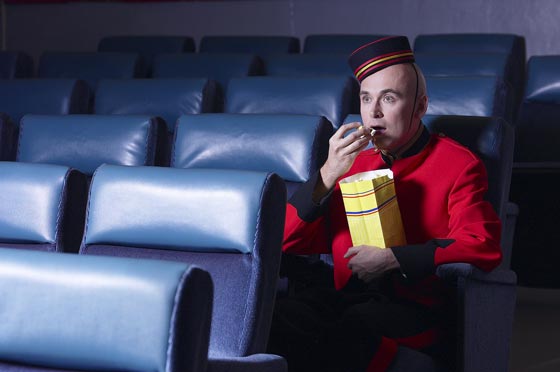 (Montclair, NJ) -- The Montclair Film Festival has announced the opening of its annual film submission process. With three competitive categories in fiction, documentary, and low-budget independent filmmaking, as well as programs in six non-competitive categories including fiction, documentary, world cinema, short films, New Jersey films, and student filmmaking, the Montclair Film Festival is seeking diverse films that represent a wide-range of stories, styles, and experiences....
READ ON
---
---
---
---
---
---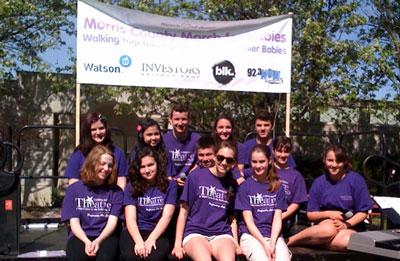 (Morristown, NJ) -- Auditions for the Mayo Performing Arts Center's teen Performing Arts Company will take place on Sunday, September 13, 2015 from 1 pm - 4 pm at the Theatre. Signups begin at 12:30 pm....
READ ON
---
---
---
---
---
---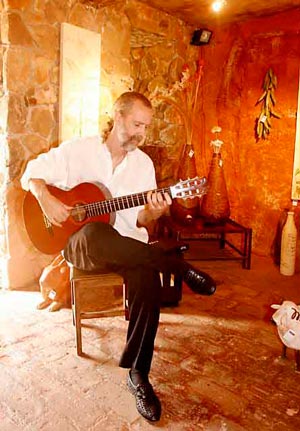 (HACKETTSTOWN, NJ) -- Recently returned from a seven city European concert tour, New York guitarist David Burgess will perform some of Brazil's finest solo guitar music on Saturday, September 26 at 8pm in the Lackland Center....
READ ON
---
---
---
---
---
---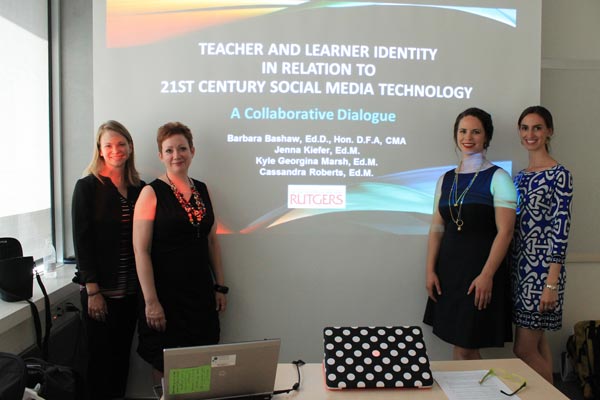 (New Brunswick, NJ) -- Three Rutgers alumnae and their professor traveled to Copenhagen in July for the Dance and the Child International 13th World Congress, a conference for professionals interested in dance practice for youth. Jenna Kiefer, Kyle Georgina Marsh, and Cassandra Roberts, all graduates of the master's degree in dance education (EdM) program at Mason Gross School of the Arts and the Rutgers Graduate School of Education, as well as Barbara Bashaw, the director of the program, spent seven days in Denmark's capital city to present research, attend panels and workshops, and network with other dance educators from around the globe....
READ ON
---
---
---
---
---
---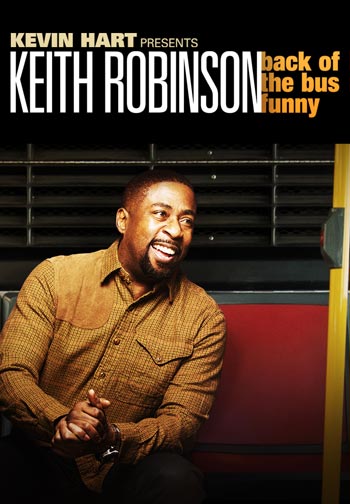 (LOS ANGELES, CA) -- Available on Comedy Dynamics starting August 28, 2015, Kevin Hart Presents: Keith Robinson - Back of the Bus Funny. Robinson currently appears in Amy Schumer's Trainwreck, which has made almost 100 million theatrically to date....
READ ON
---
---
---
---
---
---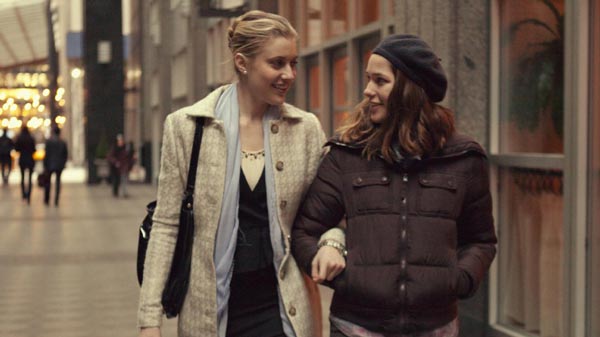 With his last movie, While We're Young, barely out of cinemas, we already have Noah Baumbach's latest effort, yet another New York set comedy drama that owes more than a little to Woody Allen. Though I enjoyed While We're Young, I expressed my disappointment at the sidelining of the characters played by Naomi Watts and Amanda Seyfried, who amounted to little more than convenient plot devices designed to cause conflict between the film's male protagonists. No such accusations can be levelled at Baumbach's rapidly turned around Mistress America; the ladies are front and center here, with Baumbach's other half Greta Gerwig sharing writing duties....
READ ON
---
---
---
---
---
---

(MONTCLAIR, NJ) --The Montclair Art Museum is holding a Lawn Party on Saturday, September 12, 12:00pm-5:00 pm at the museum. Free and open to the public, this daylong celebration will highlight the opening of the Montclair Art Museum's exhibition Eric Carle: Animals and Friends and include a special Parents Who Rock 10th Anniversary Benefit Concert for MAM. Join MAM and Parents Who Rock outside on the Museum's lawn for performances by over 20 local bands, bring the kids for family-friendly activities, see MAM's brand new exhibitions, enter to win exciting raffle baskets, and enjoy delicious fare from a variety of food vendors....
READ ON
---
---
---
---
---
---
EVENT CALENDAR
Tuesday, Sep 01, 2015
---
Kaplen JCC on the Palisades @ 12:00pm
Tenafly
---
Kick Dance Studios - Fair Haven @ 4:00pm
Fair Haven
---
Count Basie Theatre @ 7:30pm
Red Bank
---
The Saint @ 7:30pm
Asbury Park
---
Cape May Stage @ 8:00pm
Cape May
---
See all events
---