Here is an interview I did with Rosehill Director Brigitta Wagner:...
READ ON
---
---
---
---
---
---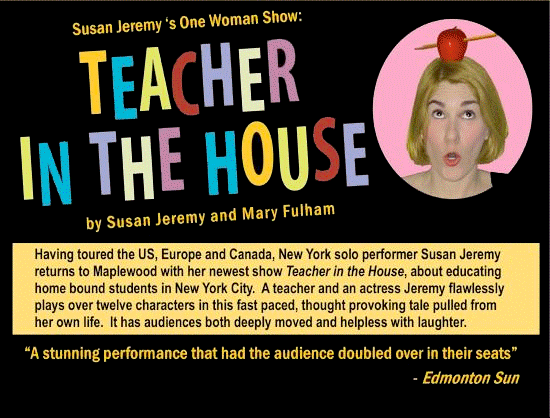 (Maplewood, NJ) -- After its summer hiatus, The Theater Project comes roaring back to life with Three Plays in Three Weeks, an entire season of entertainment delivered in less than one month. The professional theater company at the Burgdorff Center in Maplewood allows theatergoers to experience a mini theater season over three weekends -- and save money if they buy a three play package for $45. Artistic Director Mark Spina said, "By offering three different plays, we give new patrons a menu of choices, and create an opportunity to see our current fans more often – which is always a pleasure." The shows will run Sept 24 - Oct 18, Thursdays through Sundays, at the Burgdorff Center for the Performing Arts, 10 Durand Road, Maplewood, NJ. Actors greet the audience after each performance, and talkbacks are held every Friday night....
READ ON
---
---
---
---
---
---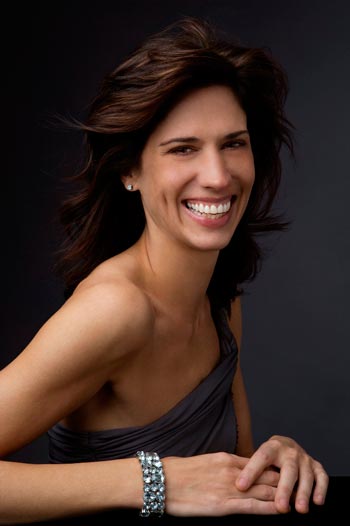 (PRINCETON, NJ) -- On Thursday, September 10 at 7 pm, in partnership with the Princeton Public Library, the Princeton Symphony Orchestra (PSO) Soundtracks Series presents "What's the Score?" in the library's Community Room. Following up on last year's sale of the original manuscript of Sergei Rachmaninoff's Second Symphony, conductor and professor Christopher Lyndon-Gee leads a panel discussion on the importance of composers' original manuscripts to collectors, historians, musicians, musicologists, and, ultimately, fans of classical music. Additional panelists include cellist Wendy Sutter and classical music writer and radio personality Ross Amico....
READ ON
---
---
---
---
---
---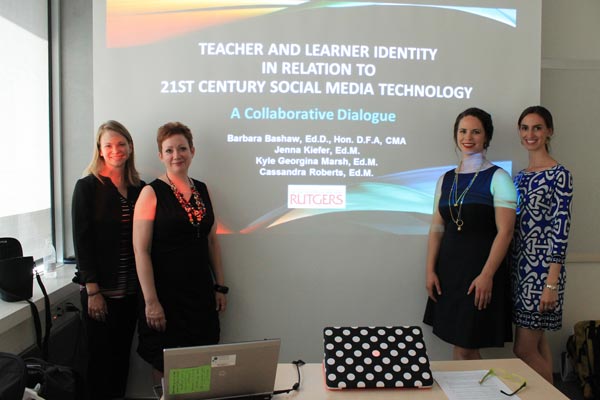 (New Brunswick, NJ) -- Three Rutgers alumnae and their professor traveled to Copenhagen in July for the Dance and the Child International 13th World Congress, a conference for professionals interested in dance practice for youth. Jenna Kiefer, Kyle Georgina Marsh, and Cassandra Roberts, all graduates of the master's degree in dance education (EdM) program at Mason Gross School of the Arts and the Rutgers Graduate School of Education, as well as Barbara Bashaw, the director of the program, spent seven days in Denmark's capital city to present research, attend panels and workshops, and network with other dance educators from around the globe....
READ ON
---
---
---
---
---
---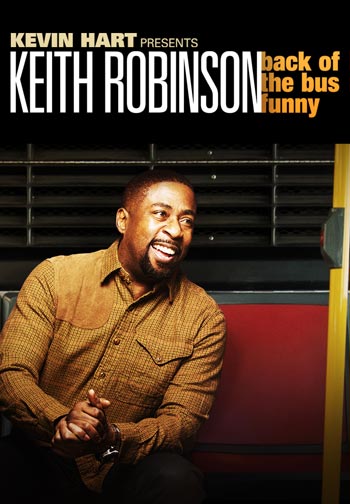 (LOS ANGELES, CA) -- Available on Comedy Dynamics starting August 28, 2015, Kevin Hart Presents: Keith Robinson - Back of the Bus Funny. Robinson currently appears in Amy Schumer's Trainwreck, which has made almost 100 million theatrically to date....
READ ON
---
---
---
---
---
---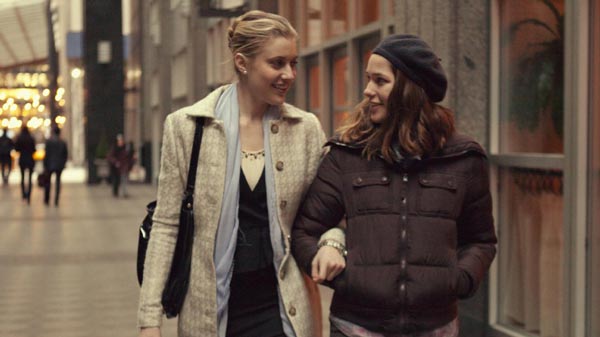 With his last movie, While We're Young, barely out of cinemas, we already have Noah Baumbach's latest effort, yet another New York set comedy drama that owes more than a little to Woody Allen. Though I enjoyed While We're Young, I expressed my disappointment at the sidelining of the characters played by Naomi Watts and Amanda Seyfried, who amounted to little more than convenient plot devices designed to cause conflict between the film's male protagonists. No such accusations can be levelled at Baumbach's rapidly turned around Mistress America; the ladies are front and center here, with Baumbach's other half Greta Gerwig sharing writing duties....
READ ON
---
---
---
---
---
---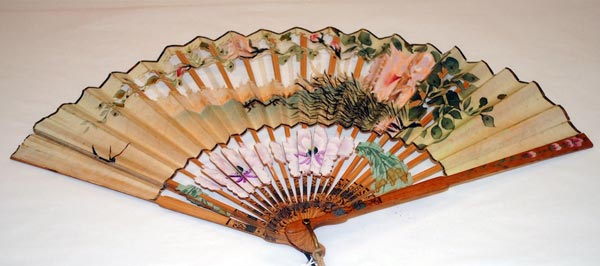 (Morristown, NJ) -- This September, the Morris Museum will present an exhibition celebrating the art and history of the handheld fan. Drawn entirely from the Museum's permanent collection, 'The Language of Fans' will showcase over forty notable works. The exhibition will be on view from September 3 to December 6, 2015....
READ ON
---
---
---
---
---
---
EVENT CALENDAR
Monday, Aug 31, 2015
---
Asbury Park Yacht Club @ 6:00pm
Asbury Park
---
The Saint @ 6:30pm
Asbury Park
---
The Wonder Bar @ 8:00pm
Asbury Park
---
See all events
---