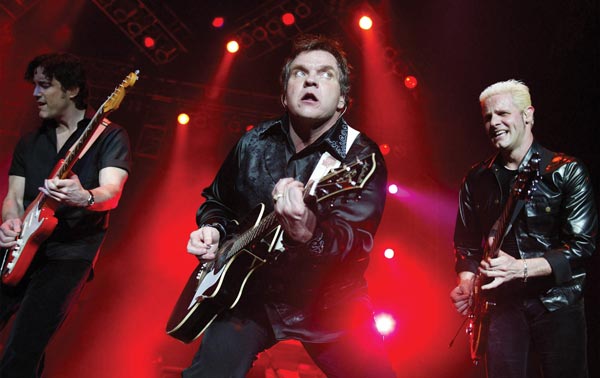 (ENGLEWOOD, NJ) -- Some people think big. Some people think huge. And then there's Meat Loaf. For the past 40 years, he has been a towering monument on the musical landscape. His legendary 1977 album Bat Out Of Hell transformed this former stage actor into one of the great American rock 'n' roll icons. This one-of-a-kind rock icon comes to Bergen Performing Arts Center (BergenPAC) on Thursday, November 19 at 8:00pm. Tickets range from $69 - $159....
READ ON
---
---
---
---
---
---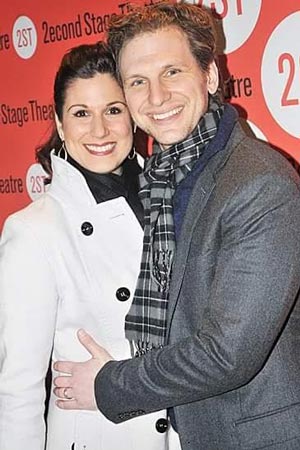 (SOUTH ORANGE, NJ) -- Midtown Direct Rep (MDR), kicks off its 2015-16 season at the South Orange Performing Arts Center (SOPAC) with Theatre in the Loft, a series of staged readings of new plays and musicals. The Impossibility of Now, written by Y York and directed by Will Pomerantz, will be performed for one night only on Sunday, October 18, 2015 at 7pm at SOPAC (One Sopac Way, South Orange, NJ, 07079). The reading is $15 and open to the public. ...
READ ON
---
---
---
---
---
---
"We all have dreams and aspirations; I used to make plans and I don't anymore. Life is happening now and if you don't go with what's happening today; how can you tell what may happen in the future? I just go with what comes along and it seems to be working at the moment," says the self made "Social Media Artist" Tyler Ward about his future plans as he embarks on his "Yellow Boxes Tour." ...
READ ON
---
---
---
---
---
---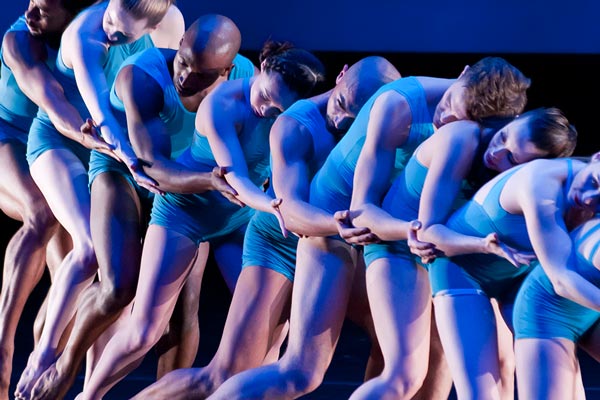 (Morristown, NJ)— Carolyn Dorfman Dance, whose bold and dramatic works connect life and movement, returns to the Bickford Theatre at the Morris Museum for an afternoon of repertory favorites highlighting both the intimacy of the duet and the power of the ensemble. The company will present three varied works by Artistic Director Carolyn Dorfman on Sunday, November 1, 2015, at 2:00PM....
READ ON
---
---
---
---
---
---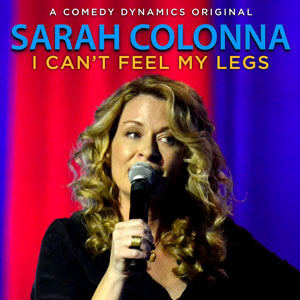 (LOS ANGELES, CA) -- New York Times Best Seller and Chelsea Lately regular, Sarah Colonna, has some new stories to tell with her sharp whit and refreshing honesty. From how to get out of jury duty to online dating, Colonna is as cool and hilarious as you'd expect in her first hour-long comedy special. Filmed live in Los Angeles, CA. Sarah Colonna: I Can't Feel My Legs will premiere on Comedy Dynamics on October 27, 2015. ...
READ ON
---
---
---
---
---
---

(RED BANK, NJ) -- PROJECT FX 2016, the Count Basie Theatre's statewide student film competition presented by Bank of America, is live at www.projectFXbasie.com. Starting now, students enrolled at any New Jersey high school or college can visit the site to learn about entering the competition, with an internship experience with Sony Pictures Classics at stake as the contest's grand prize. ...
READ ON
---
---
---
---
---
---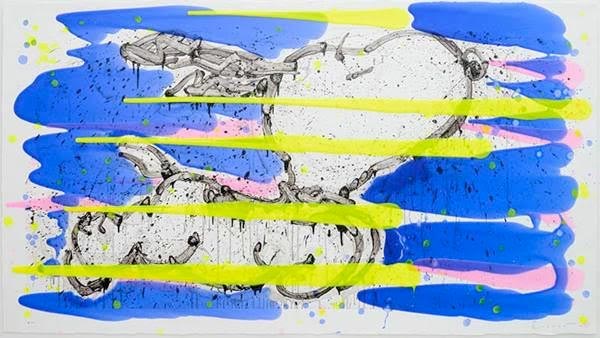 (STONE HARBOR, NJ) -- Ocean Galleries hosts the vibrant artwork of Tom Everhart over Columbus Day weekend. Best known for his visual subject matter inspired by legendary Peanuts© creator Charles M. Schulz, Everhart enjoyed a 20-year personal friendship with the cartoonist and an artistic relationship greatly valued by both men. A mutual respect developed so powerful that Schulz encouraged Everhart to carry forward his comic strip creations to the fine art form – and to extraordinary results. Everhart would become the only fine artist to be educated by Schulz in his work and also entrusted to create Peanut's© artwork under his direction. Everhart's Peanuts© related work went on to show at the Louvre in Paris and museum and gallery shows around the world. It will now be in Stone Harbor, NJ for a special four-day exhibition....
READ ON
---
---
---
---
---
---
EVENT CALENDAR
Friday, Oct 09, 2015
---
Ocean Galleries @ 10:00am
Stone Harbor
---
State Theatre @ 11:00pm
New Brunswick
---
Grand Theatre @ 7:00pm
Williamstown
---
The Wonder Bar @ 7:00pm
Asbury Park
---
The Stone Pony @ 7:00pm
Asbury Park
---
Voorhees Hall #105/Rutgers University @ 7:00pm
New Brunswick
---
Hamilton Stage @ Union County Performing Arts Center (UCPAC) @ 7:30pm
Rahway
---
The Saint @ 7:30pm
Asbury Park
---
Cape May Stage @ 7:30pm
Cape May
---
Strand Center For The Arts @ 7:30pm
Lakewood
---
See all events
---