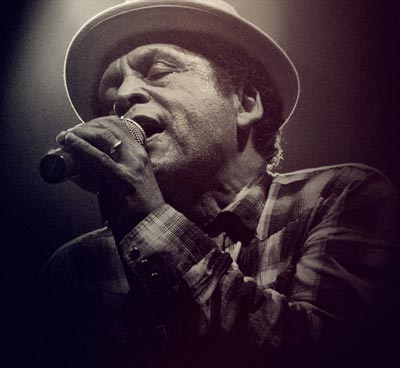 (ASBURY PARK, NJ) -- Garland Jeffreys returns to Asbury Park with a show on Friday, March 6 at Tim McCloones Supper Club.  Joe D'Urso and Stone Caravan will open the night.  Doors and dinner are at 6pm; showtime is 8pm.  Tickets range from $20 - $32.50 with a limited number of VIP tickets available for $45.  The club is located at 1200 Ocean Avenue on the Asbury Park boardwalk....
READ ON
---
---
---
---
---
---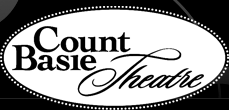 (RED BANK, NJ) -- The Count Basie Theatre has announced three arts impact scholarships to be awarded at the 10th annual Basie Awards, the theatre's celebration and recognition of excellence and achievement in high school theatre, taking place on Wednesday, May 20. Tickets to this year's 'Basies' go on sale Friday, March 13th at noon through a href="http://thebasie.org">thebasie.org/a>, phone charge at 732-842-9000 and the theatre box office....
READ ON
---
---
---
---
---
---
(CAPE MAY, NJ) --  The 8th annual Singer-Songwriter of Cape May will be held March 27 - 28, 2015 at the historic Congress Hall and 18 stages in Cape May, New Jersey.  Over 60 music industry professionals and 150 acts and artists will participate in the weekend conference and showcase. The conference features two afternoons of music business panels, workshops, musician mentoring and keynotes.  At night acts and artists showcase their new music with performances at Cape May live music venues. All showcase performances are free, open to the public and start after 7pm.  ...
READ ON
---
---
---
---
---
---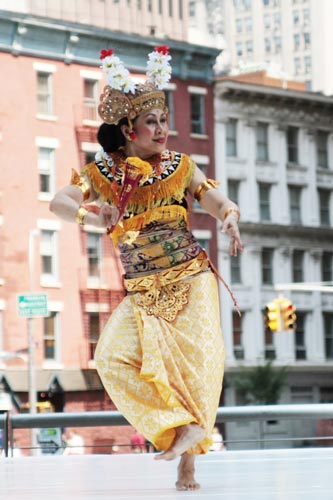 (FORT LEE, NJ) -- BALAM Dance Theatre (BALAM), a New York City based ensemble dance company that has performed throughout the world, will debut the new program, Women of Wonder, featuring an eclectic repertoire of Balinese, Spanish, and American modern and fusion pieces.  To celebrate Women's History Month, the diverse program of dance, comedy, and song will celebrate the extensive talent and achievements of the company's female artists on Sunday, March 22 at 3:00 p.m. at the Fort Lee Public Library, located at 320 Main Street, in Fort Lee, New Jersey....
READ ON
---
---
---
---
---
---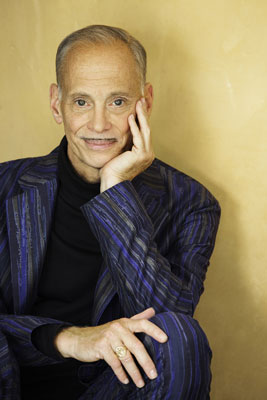 (Englewood, NJ) -- Bergen Performing Arts Center located at 30 North Van Brunt Street in Englewood, New Jersey presents An Evening With John Waters, Sunday April 12th 2015 at 8PM.  "Carsick: John Waters Hitchhikes Across America," was nominated for a 2015 Grammy for Best Spoken Word Album and does he have the stories to share! Tickets range from $35 - $125....
READ ON
---
---
---
---
---
---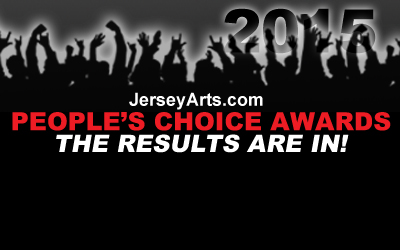 (BURLINGTON, NJ) -- After another record-breaking year, the ArtPride New Jersey Foundation is thrilled to announce the winners of the 2015 JerseyArts.com People's Choice Awards. The Awards, which takes place annually to honor the work of New Jersey's vital, vibrant and diverse arts community, saw the greatest number of nominees and voters since its inception in 2008....
READ ON
---
---
---
---
---
---
EVENT CALENDAR
Tuesday, Mar 03, 2015
---
RVCCArts @ 12:00pm
Branchburg
---
Mayo Performing Arts Center @ 4:00pm
Morristown
---
RVCCArts @ 7:00pm
Branchburg
---
Tumulty's Pub @ 8:00pm
New Brunswick
---
Count Basie Theatre @ 8:00pm
Red Bank
---
The Music Box @ Borgata Hotel Casino & Spa @ 9:00pm
Atlantic City
---
See all events
---