New Jersey News & Stories



Makin Waves with Toothgrinder, Little Steven, Lowlight, Levy & the Oaks, Control, Harry Filkin, The Grip Weeds and more





This week, Makin Waves chats with Asbury Park metal band Toothgrinder, reviews Little Steven's long-awaited next solo CD, streams Lowlight, Levy & the Oaks, Control, and The Grip Weeds, and features briefs on the Elephants for Autism Music Festival, DJ Bryan Bruden, Cats on a Smooth Surface founder Harr ...




ROCK ON! This Week's Sound Bites...5/18/17




---

New Jersey Stage: Daily Edition 05-22-17




---

Jeff Crespi Rocks the Shore - May 18, 2017




---

Sights and Sounds of Note: May 2017




---

Theatre Preview: June 2017




---

INSIDE MUSIC: The Medicare Symphony




---

Bongo Boy TV - May 2017




---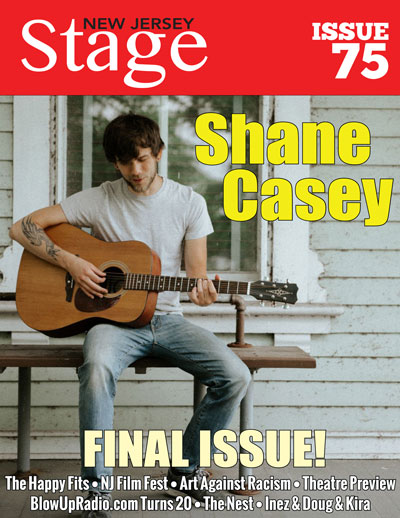 BobFest: Songs of War & Peace

Ever since 1997, Pat Guadagno has been celebrating Bob Dylan's birthday in a grand way with BobFest. The show returns to the Count Basie Theater in Red Bank on May 25 with this year's theme: Songs Of War & Peace. In honor of the holiday, Jersey Mike's is providing tickets for any veterans who wish to see the show.
---
Hit Her With The Skates


"It was a time when we had our differences, but when it all came down to it you got out on that floor, whether it be the dance floor or the roller rink floor, and all of the difference melted away and we'd just come together and have fun," said Christine Rea, who wrote Hit Her with the Skates with her husband Rick Briskin.
---
Bruber


Ever wonder what life is like in the life of an Uber driver? Vincent Brue and his wife Eve take you behind-the-scenes at the crazy characters that come in and out of Vincent's Prius in the web series, Bruber.
---
Catching Up With Victoria Williams


For many music fans in the 90s, Victoria Williams was their introduction to Multiple Sclerosis (MS). The Louisiana born Williams was a rising star in the indie world, touring as the opening act for Neil Young when she first began having neurological problems. Faced with a sudden bout of medical bills and without health insurance, 14 artists including Pearl Jam, Soul Asylum, Lou Reed, and The Waterboys covered songs written by Williams on a tribute album entitled "Sweet Relief: A Benefit For Victoria Williams." The album did so well that it led to the creation of the Sweet Relief Musicians Fund, an organization that aids musicians with their medical bills.
---
Theatre Preview: May 2017


Each month, New Jersey Stage presents a preview of plays coming to the area in our monthly magazine. We have 16 shows this month in our preview, but two are closing at the end of April.
---
REVIEW: The Lost City of Z


Your attitude to filmmaker James Gray probably depends on your geographical location. The French adore him, Americans are ambivalent, and in the UK and Ireland we barely know he exists, as his movies barely get released here (we've given up on a release of The Immigrant at this point). I've been largely unimpressed by his CV so far (though I've yet to see The Immigrant and may have to fork out for an import disc now), but his latest, The Lost City of Z had the same effect on me as Paul Thomas Anderson's There Will Be Blood, a lauded filmmaker's work finally clicking with my sensibilities.
---
Bongo Boy TV - April 2017


The latest episode of Bongo Boy TV featuring music videos from around the globe.
---
Featured Music Video: "Bones" by Fairmont


This month's featured music video is "Bones" by Fairmont.
---
Sights and Sounds of Note: April 2017


No fooling - we received a record number of submissions at the office this month. So many of them were good but only a select few have risen to the top. Like choice treats in a basket these are the best and most interesting of the batch - let's take a peep!
---
REVIEW: Free Fire


After delivering one of 2016's most disappointing releases - his adaptation of JG Ballard's High-Rise - director Ben Wheatley makes a quick return with an equally ambitious project. But while Free Fire is an improvement on his treatment of Ballard, it's yet another case of Wheatley biting off more than he can chew.
---
Ambitious Theatre At Paper Mill


Long before Paper Mill Playhouse received the 2016 Regional Theatre Tony Award, the theatre had been begun known as a place where shows heading to Broadway could be found first. The 2017-2018 season will continue that trend in a big way with 2 World Premieres and 2 East Coast Premieres on the schedule. While much of the buzz deals with Half Time, I'm excited to see what they do with The Honeymooners musical comedy.
---
INSIDE MUSIC: There's Music in Everything!


Say I'm crazy, but my kitchen can opener whirrs to Bb and might change pitches with each new can. My Betty Crocker blender is a more independent and versatile player in that it whirrs in several keys. My Epson printer emits vocal tones and word phrases with each new document it prints. And don't get me started on my auto windshield wipers which have kept me in the creative flow as well as the traffic flow through many long rides home from gigs.
---
Recap Of Zebra at Newton Theatre


(NEWTON, NJ) -- The hard-rock power-trio Zebra played at The Newton Theatre on April 14 as part of their 2017 tour and delivered a performance that showcased why they've amassed such a loyal following. Playing for just under two hours, Zebra's set covered all ground, from the contemplative acoustic Who's Behind The Door to heavy rockers such as Wait Until The Summer's Gone.
---
---
About New Jersey Stage
New Jersey Stage has a
daily website
and monthly
digital magazine
covering the arts. We're your guide to the Garden State! We offer advertising designed for the limited budgets of arts organizations. Ads run from just $50 - $100 for a full month of advertising on this website and in our monthly digital magazine.
Click here
for more information.
For a free copy of our monthly magazine (readable on any PC, tablet, or smartphone)
Click here
Event calendar
Tuesday, May 23, 2017
---
---
---
View all events
---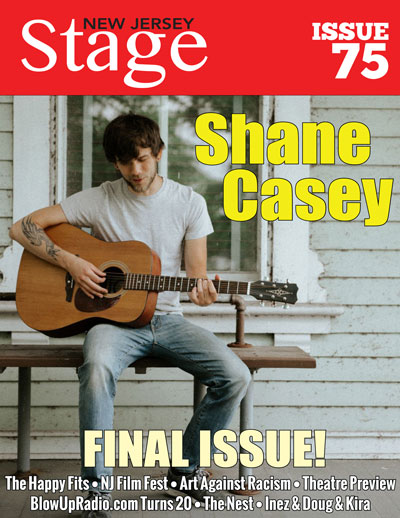 For more on our awards, click here