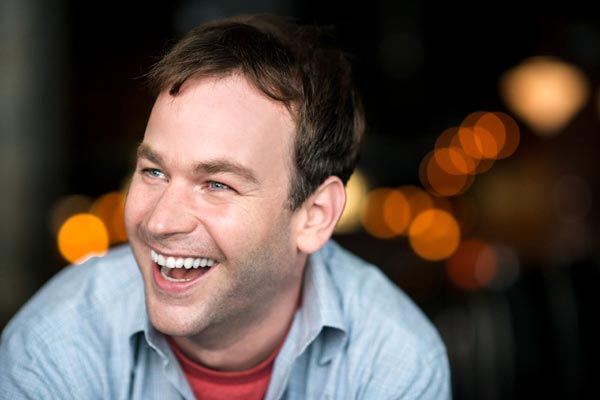 (RED BANK, NJ) -- Two River Theater, under the leadership of Artistic Director John Dias and Managing Director Michael Hurst, announces a special summer event: six performances of The New One, written and performed by Mike Birbiglia, prior to its New York premiere. Performances run July 18 through July 22.
Mike Birbiglia is a comedian and storyteller who has performed in front of audiences worldwide, from the Sydney Opera House to Carnegie Hall. His most recent shows, My Girlfriend's Boyfriend and Thank God for Jokes, were both filmed for Netflix. Mike has released four albums for Comedy Central Records, including My Secret Public Journal Live, which was named one of the "Best Comedy Albums of the Decade" by The Onion AV Club.
In addition to performing live, Birbiglia is an author and filmmaker who wrote, directed, and starred in the acclaimed films Sleepwalk with Me and Don't Think Twice. His book, Sleepwalk with Me and Other Painfully True Stories, was a New York Times bestseller and a finalist for the Thurber Prize for American Humor. As an actor, Birbiglia has appeared on Orange Is the New Black, Inside Amy Schumer and Girls, as well as in the films Trainwreck, The Fault in Our Stars and Popstar. Birbiglia currently lives in Brooklyn with his wife Jen.
Neil Genzlinger of The New York Times called Birbiglia's recent show Thank God for Jokes "the best night I've spent in a theater in a very long time." In The New One, the award-winning comedian approaches an entirely new subject in a new way with the same heart and humor we've come to expect. Do not miss the new one. It may be the best one.
The New One has toured to more than 40 cities around the country, with numerous sold-out shows. The run time of The New One is 70 minutes. Patrons must be 16 and up to attend performances.
---
The article continues after this ad
---
---
Performances will be in Two River's Rechnitz Theater on Wednesday, July 18 at 7:00pm; Thursday, July 19 at 7:00pm; Friday, July 20 at 9:00pm; Saturday, July 21 at 6:30pm and 9:00pm; and Sunday, July 22 at 3:00pm.
Two River Theater is located at 21 Bridge Avenue in Red Bank, New Jersey.
originally published: 2018-05-16 10:49:22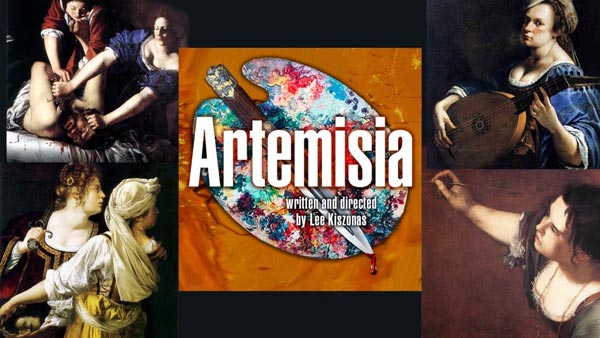 Who In The World Is Artemisia Gentileschi?
You know of Michelangelo, Da Vinci, Van Gough and Picasso. And, if you've ever been to elementary school, you've probably been taught about Georgia O'Keeffe. But what about Artemisia Gentileschi?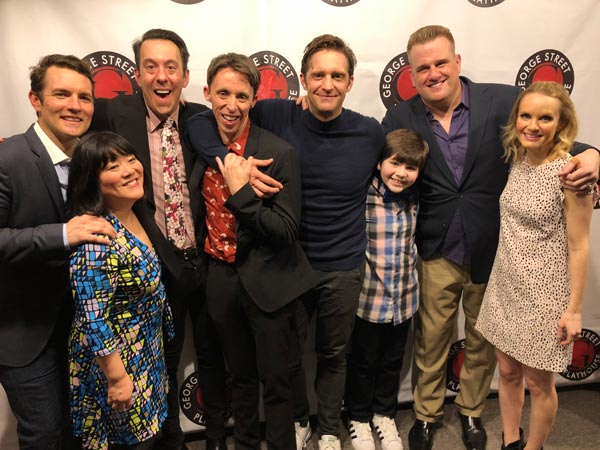 A Look At Kevin Cahoon, Director of "The Nerd" at George Street Playhouse
Before there was "American Idol" there was "Star Search," and before there was Carrie Underwood there was Kevin Cahoon.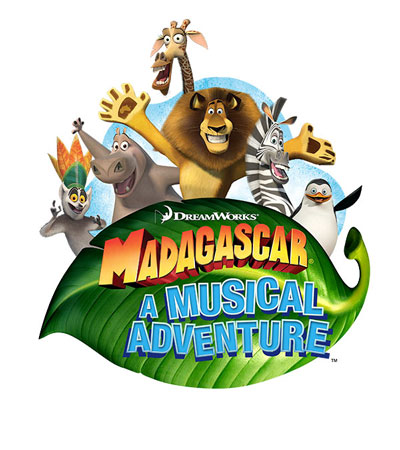 "Madagascar - A Musical Adventure" At The Growing Stage
"We were looking for a fun musical with a score that our audiences could relate to and appreciate," said Stephen L. Fredericks, the Founder and Executive Director of The Growing Stage – The Childrens Theatre of New Jersey in Netcong. "'DreamWorks' Madagascar – A Musical Adventure' features an upbeat, modern style that fit the bill, and the book has a great story with humor that can be appreciated by all ages. That's an important quality that we don't overlook in our selections since we are attempting to create a piece that can be appreciated by an entire family, and not simply a targeted age group."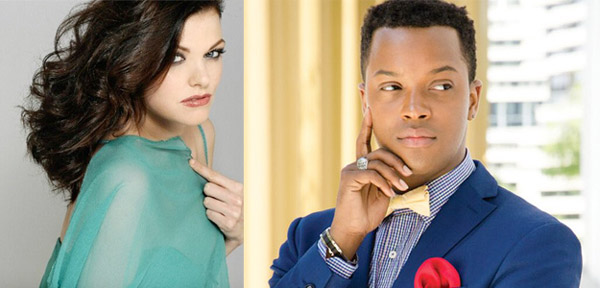 PODCAST: "The Sting" at Paper Mill Playhouse
The new musical "The Sting," now entering its last weekend at Paper Mill Playhouse, was pretty much totally sold out before it even opened. A musical adaptation of the classic, Oscar-winning film of the same name starring Paul Newman and Robert Redford, this new version stars Harry Connick, Jr., J. Harrison Ghee and Kate Shindle – to name a few. Theater-goers know Ghee from his inimitable performance as the drag queen hero Lola of the Tony Award-winning "Kinky Boots," and they know Shindle from Broadway productions of "Jekyll & Hyde," "Cabaret," "Wonderland" and the national tour of the Tony Award-winning musical "Fun Home." We spoke with both of them earlier this week as they were preparing for their final performances of this smash-hit run at Paper Mill.