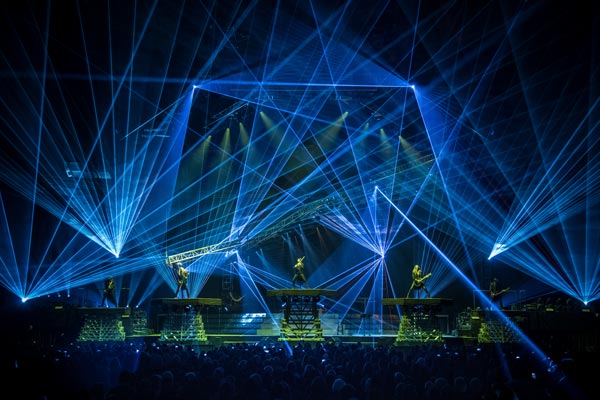 (NEWARK, NJ) -- The Trans-Siberian Orchestra (TSO) will bring its highly anticipated Winter Tour 2017 to the Prudential Center on December 26th at 3:00pm and 8:00pm.  Over the past 20-plus years, Trans-Siberian Orchestra has become a critically acclaimed, multi-platinum, musical powerhouse, and its annual winter tours a beloved, multi-generational holiday tradition. 2017's tour, a completely updated presentation of TSO's unforgettable "The Ghosts of Christmas Eve," will begin on November 16 and visit more than 60 cities, for 100-plus performances.
TSO's tour will be a celebration of the art and accomplishments of the lauded group's late creator/composer/lyricist, Paul O'Neill, and his inimitable creation, which he dubbed "Rock Theater." Prior to his untimely passing, O'Neill worked tirelessly with his close-knit team preparing an exciting new take on "The Ghosts of Christmas Eve" for the 2017 tour. 
Based on TSO's multi-platinum DVD and long running PBS fundraiser, "The Ghosts of Christmas Eve," the rock opera features such enduring fan-favorites as "Christmas Eve/Sarajevo 12/24," "O' Come All Ye Faithful," "Good King Joy," "Christmas Canon," "Music Box Blues," "Promises To Keep," and "This Christmas Day." 2017's tour will also boast a rousing second set containing more of TSO's greatest hits and fan-pleasers. 
As in all previous years, a portion of every ticket sold benefits select local charities. A portion of the proceeds from Prudential Center ticket sales will benefit Gods Love We Deliver!  To date, more than $13 million has been distributed from TSO to worthy charities all across North America. 
The Prudential Center is located at 25 Lafayette Street in Newark, New Jersey.
PHOTO BY BOB CAREY
---
originally published: 2017-09-13 00:00:00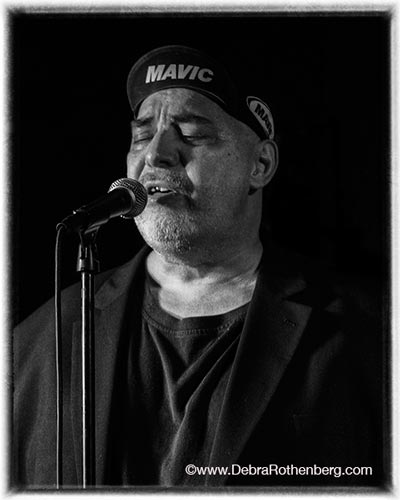 Pat DiNizio: In His Own Words
We've lost many rockers in recent years, but Pat was one of us. When I first heard about his passing, I instantly recalled one special night at The Strand in Lakewood.  DiNizio was part of a Backstage Pass show (one that turns the theater into a listening room with the audience sitting on the stage with the artist) in which Pat played a few songs and shared stories about his life. He was very introspective that night and might have given us a special New Jersey version of his old Las Vegas show "Confessions of a Rock Star."  These were stories about growing up in New Jersey, raising a daughter after a divorce, first successes with the band, and the moment he realized he wanted to play rock and roll for the rest of his life.  The show was broadcast live on our internet radio station and after searching through old hard drives, the recording was found.  What follows is one night with Pat DiNizio in his own words…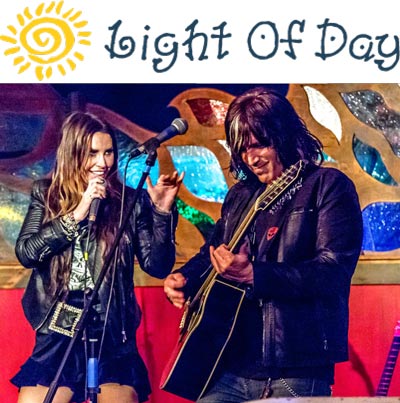 Light of Day Winterfest 2018 Photos
Light of Day Concerts were held throughout Asbury Park in January and photographer John Posada was on hand to shoot many of them.  We gathered about 40 of his photos for a slideshow gallery across two pages in New Jersey Stage magazine.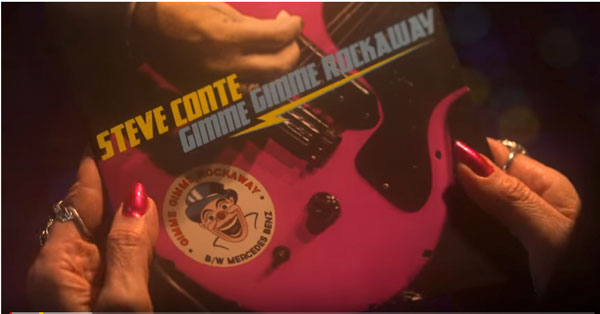 Featured Music Video: "Gimme Gimme Rockaway" by Steve Conte
This month's featured music video is "Gimme Gimme Rockaway" by Steve Conte.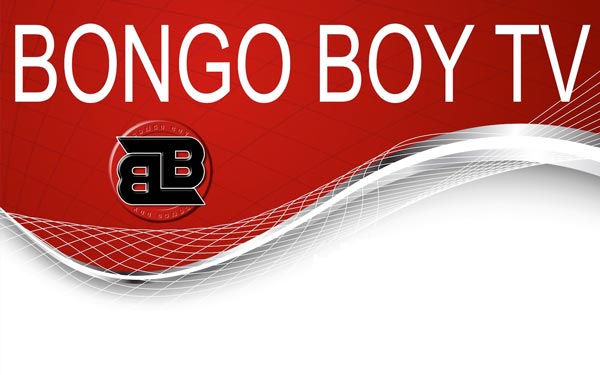 Bongo Boy TV - January 2018
Each issue of New Jersey Stage Magazine contains an episode of Bongo Boy TV showcasing music videos from around the world.