---
Tune into Radio Jersey with Lee Mrowicki every Monday through Friday from 6pm to 8pm
Broadcast on Asbury Music!
---
Three gallery exhibitions opening in January at Monmouth University
originally published: 01/12/2018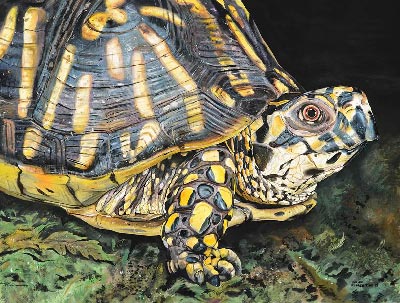 (WEST LONG BRANCH, NJ) -- The Center for the Arts at Monmouth University has announced three new exhibitions opening this month in the on-campus galleries. On display in the Pollak Gallery from January 13 through February 19 is Conserve Wildlife Foundation's Rare Wildlife Revealed: The James Fiorentino Traveling Art Exhibition. The youngest artist ever inducted into the prestigious New York Society of Illustrators, New Jersey native James Fiorentino uses his self-taught watercolor expression to paint some of the most recognized faces in the world, from sports icons and presidents to Nobel Prize winners and CEOs.
Fiorentino's award-winning art is showcased in museums, galleries, and private collections across the globe. In this exhibit, he uses his trademark detail and realism in watercolor to paint New Jersey's most endangered and vulnerable wildlife species. His evocative artwork inspires viewers through his life-like depictions of rare wildlife in their natural surroundings. His paintings truly bring wildlife to life on paper, and in doing so, his art helps to educate and engage viewers about the precipitous declines that many of these species have undergone. This exhibition is presented in partnership with Conserve Wildlife Foundation. There will be an opening reception on February 9 from 7-9 pm.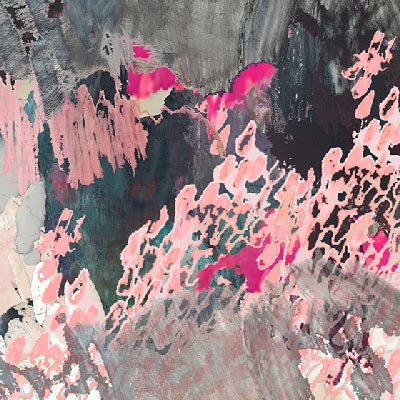 The second exhibit, Maunderings by Tonya D. Lee, will be housed in the Rotary Ice House Gallery starting January 16. Lee's work explores the abstraction of nature and environment through shapes, patterns, moments and pauses – and her compositions marry digital and analog technologies. Her intention is to explore the aesthetic oppositions of rigidity and gesture, where form and color exist as object and subject. Lee is an independent artist, as well as an Art and Design faculty member at Monmouth University. Her exhibit will run through March 23. An opening reception for Maunderings is slated for February 2 from 7 to 9 pm. 
In Rechnitz Hall's DiMattio Gallery, Joseph Coscia Jr.'s exhibition Oceanids will be on view starting January 16. Oceanids are nymphs in Greek mythology that watch over fresh water, rain, clouds, lakes and more. As the Chief Photographer at the Metropolitan Museum of Art, Coscia has photographed a variety of classical sculptures in different settings and seasons. He focuses on the qualities of light on sculpture in changing conditions, and his technique allows his work to appear suspended in time. His recent work draws on Man Ray's solarization techniques. This effect reverses the shadow areas and transforms the sense of weight and volume of the objects, so that they appear suspended in air or water. The forms are evocative of earthly creatures or fossils. Coscia's exhibit will be on display through March 11. An opening reception will be held January 26 from 7 to 9 pm.  
All gallery events are free and open to the public. For more information about these events and all Monmouth University Center for the Arts events visit www.monmouth.edu/MCA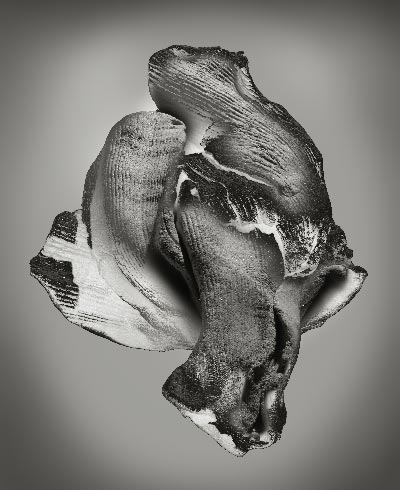 ---


D&R Greenway Land Trust Presents The Juried Exhibition "Lovely as a Tree"
(PRINCETON, NJ) -- D&R Greenway Land Trust's juried exhibition, Lovely as a Tree, includes the work of more than 80 artists responding to the words of poet Joyce Kilmer: "I think that I shall never see  a poem lovely as a tree." The artwork is on view November 19, 2018 through January 25, 2019 at D&R Greenway's Johnson Education Center, 1 Preservation Place, Princeton. 
---
Getting Graphic: Novels, Memoirs & Comics Returns To Visual Arts Center
(SUMMIT, NJ) -- The second annual edition of Getting Graphic: Novels, Memoirs & Comics, will take place at the Visual Arts Center of New Jersey on December 1, from 12:00pm–7:00pm. Incredibly popular last year, this free event for all ages will feature graphic novelists, graphic memoirists, and comic book artists showcasing and discussing their work, signing books, and selling merchandise at tables set up throughout the Art Center.
---
South Jersey Artisans To Take Part In Holiday Gift Boutique In Brigantine
(BRIGANTINE, NJ) -- November is finally here and that means the holidays are right around the corner. The elves are busy getting things ready at the north pole.  In South Jersey, the artists are busy getting unique items together for you to come shop, grab a drink & enjoy complimentary hors d'oeuvres at the Holiday Gift Boutique on Sunday, December 9th at The Cove Restaurant in Brigantine. The event runs from 1:00pm to 6:00pm.  
---
Grants Are Now Available for Garden State Organizations from the New Jersey State Council on the Arts
(TRENTON, NJ) -- The New Jersey Council on the Arts has announced grants for New Jersey Arts Organizations to help with General Operating Support (GOS), General Program Support (GPS), and Arts Project Support (APS). The Notice of Intent to Apply is December 4, 2018 and the application deadline is February 13, 2019.  The application will be available in mid-January. State Arts Council staff is available to help with questions specific to your application. Program Officers in each discipline are reachable by telephone and email, or you may schedule an appointment. The schedule of technical assistance webinars will be made available in the near future.  
---
Barsky Gallery To Host "Rhythms" - A New Duo-art Exhibition
(HOBOKEN, NJ) -- Barsky Gallery in Hoboken will host a new duo-art exhibition – RHYTHMS featuring works of two talented artists, debuting on Saturday, November 3rd, 2018 to coincide with the Hoboken Art + Studio Tour scheduled for the same weekend. The exhibition will run through November.
---


PODCAST: An Artist Asks "The 20 Most Important Scientific Questions Of The 21st Century"
In this podcast, we speak with them about art, activism and how women invented Postmodernism. "The 20 Most Important Scientific Questions of the 21st Century" runs through December 14th at Douglass Library.
---
Artist Mel Leipzig At 83
We recently met up with artist Mel Leipzig at Artworks in Trenton. He was there to do what he does every day – create big paintings of people he likes. While the Artworks staff went about their business getting the space ready for this year's Art All Day event, happening this Saturday, Mel pulled a few of them aside to capture them in their natural habitat in acrylic.
---
Heather Ujiie Explores "Terra Incognita" At Rowan University Art Gallery
"My life's mission is to challenge myself to go to new places," said Heather Ujiie, a Bucks County, PA, multimedia artist whose latest work, "Terra Incognita," is on display at the Rowan University Art Gallery now through November 17, 2018.
---
Kevin Sampson: Solo Exhibitions In New Jersey and Beyond
"I'm a Civil Rights baby. I grew up laying across picket lines and blocking traffic." Artist Kevin Sampson's father, Stephen, was a well-known Civil Rights leader in New Jersey, and he instilled a commitment to community that his son still honors.
---
Basking Ridge Resident Returns to Matheny to Help Assist in Strategic Planning for 'This Amazing Place'
When Ellen Lambert was director of development at the Matheny School and Hospital in Peapack, NJ, from 1993 to 1995, one of her major achievements was the formation of a fundraising plan for what would eventually become the Robert Schonhorn Arts Center. The concept of Matheny's Arts Access Program  -- which enables people with disabilities to create art, assisted by professional artist-facilitators  -- was emerging in '93, and the arts center was eventually built in 2000.
---
Event calendar
Thursday, Nov 15, 2018
---
MUSIC

---
---
---
TOTO

@ Mayo Performing Arts Center (MPAC), Morristown - 8:00pm
---
THEATRE

---
---
---
Apples In Winter

@ Centenary Stage Company - Kutz Theater of the Lackland Center, Hackettstown - 7:30pm
---
---
---
---
DANCE

---
---
FILM

---
---
View all events
---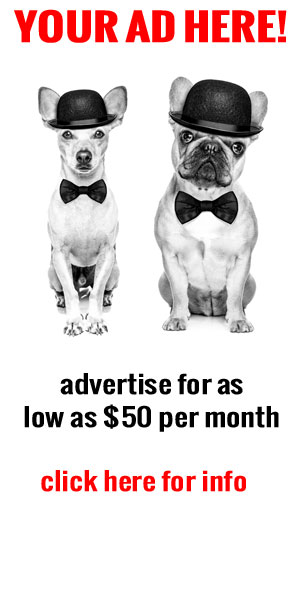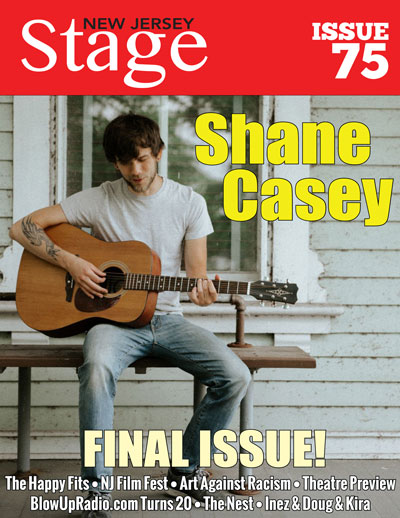 For more on our awards, click here