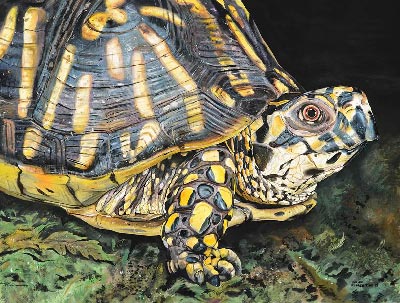 (WEST LONG BRANCH, NJ) -- The Center for the Arts at Monmouth University has announced three new exhibitions opening this month in the on-campus galleries. On display in the Pollak Gallery from January 13 through February 19 is Conserve Wildlife Foundation's Rare Wildlife Revealed: The James Fiorentino Traveling Art Exhibition. The youngest artist ever inducted into the prestigious New York Society of Illustrators, New Jersey native James Fiorentino uses his self-taught watercolor expression to paint some of the most recognized faces in the world, from sports icons and presidents to Nobel Prize winners and CEOs.
Fiorentino's award-winning art is showcased in museums, galleries, and private collections across the globe. In this exhibit, he uses his trademark detail and realism in watercolor to paint New Jersey's most endangered and vulnerable wildlife species. His evocative artwork inspires viewers through his life-like depictions of rare wildlife in their natural surroundings. His paintings truly bring wildlife to life on paper, and in doing so, his art helps to educate and engage viewers about the precipitous declines that many of these species have undergone. This exhibition is presented in partnership with Conserve Wildlife Foundation. There will be an opening reception on February 9 from 7-9 pm.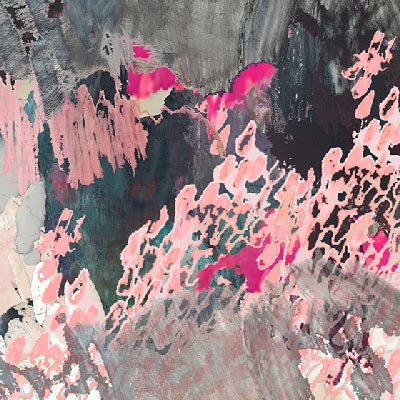 The second exhibit, Maunderings by Tonya D. Lee, will be housed in the Rotary Ice House Gallery starting January 16. Lee's work explores the abstraction of nature and environment through shapes, patterns, moments and pauses – and her compositions marry digital and analog technologies. Her intention is to explore the aesthetic oppositions of rigidity and gesture, where form and color exist as object and subject. Lee is an independent artist, as well as an Art and Design faculty member at Monmouth University. Her exhibit will run through March 23. An opening reception for Maunderings is slated for February 2 from 7 to 9 pm. 
In Rechnitz Hall's DiMattio Gallery, Joseph Coscia Jr.'s exhibition Oceanids will be on view starting January 16. Oceanids are nymphs in Greek mythology that watch over fresh water, rain, clouds, lakes and more. As the Chief Photographer at the Metropolitan Museum of Art, Coscia has photographed a variety of classical sculptures in different settings and seasons. He focuses on the qualities of light on sculpture in changing conditions, and his technique allows his work to appear suspended in time. His recent work draws on Man Ray's solarization techniques. This effect reverses the shadow areas and transforms the sense of weight and volume of the objects, so that they appear suspended in air or water. The forms are evocative of earthly creatures or fossils. Coscia's exhibit will be on display through March 11. An opening reception will be held January 26 from 7 to 9 pm.  
All gallery events are free and open to the public. For more information about these events and all Monmouth University Center for the Arts events visit www.monmouth.edu/MCA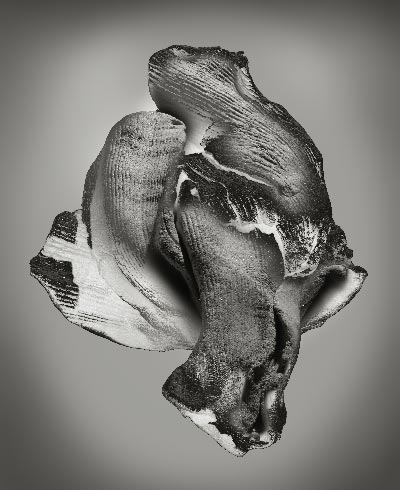 ---
originally published: 2018-01-12 11:10:22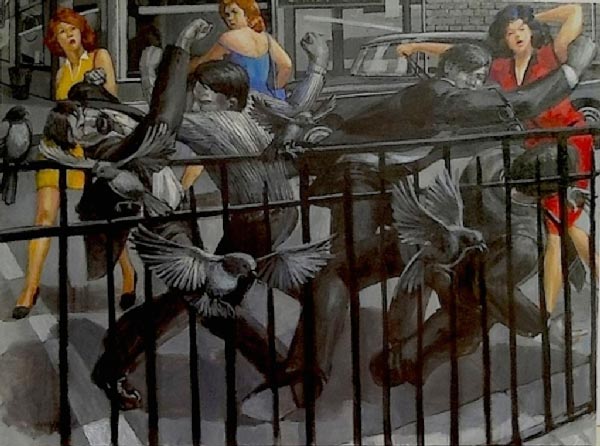 "Heroes of Comic Art" At The Arts Council of Princeton
Looking at the paintings of Charles David Viera, one wouldn't guess that he's a life-long comic book buff, but a new exhibit he curated for the Arts Council of Princeton is shining a light on the genesis of the medium.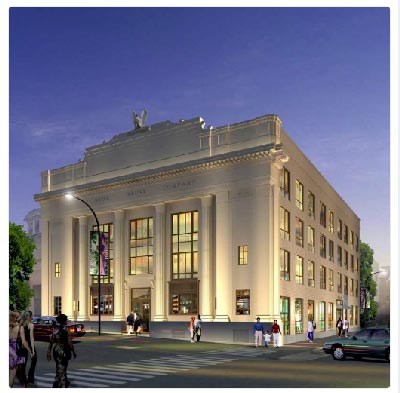 An Anchor For Artists: The Nina Simone House
Is Newark on the verge of developing its first artists' housing co-op? That was the $64,000 question asked at the community meeting for the future Nina Simone House in Brick City's South Ward neighborhood held on January 10. Spearheaded by the Mayor's office along with the Newark Community Economic Development Corporation (NCEDC), the efforts to renovate the abandoned Clinton Trust bank building into a space residents could be proud of has been a long time coming.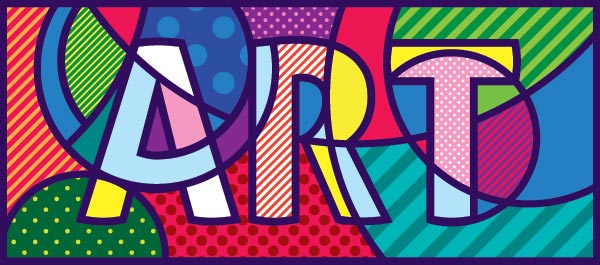 Assembly Bill Looks to Strengthen NJ Arts Impact on Local Economies
Having been unanimously adopted by the New Jersey Assembly's Tourism, Gaming and the Arts Committee early in the current legislative session, Assembly Bill A-2801 awaits a vote by the full Assembly and eventually the Senate.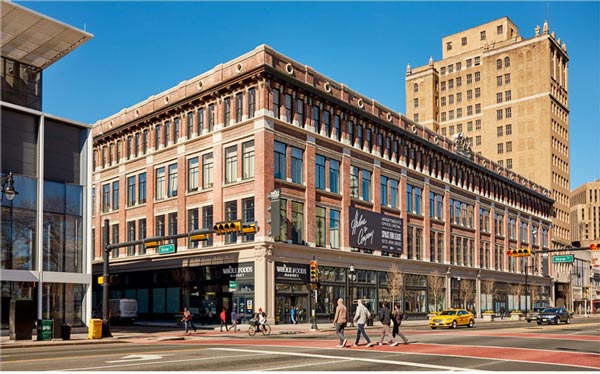 PODCAST: Express Newark
Producer Susan Wallner spoke to the co-directors of Express Newark, Anne Schaper Englot and Victor Davson. They call it a "third space" – where public scholarship and community engagement are opening up an exciting new chapter in Newark's cultural history.