This article is from our magazine. To view it in its original format, click here
Theatre Preview: March 2018
originally published: 02/26/2018
Each month, New Jersey Stage provides a special advertising section promoting plays hitting stages around the Garden State. Make sure to add your plays to the event calendar to have them seen by thousands.  Event listings are always free.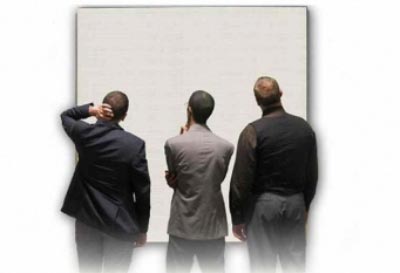 ART - Centenary Stage Company, 400 Jefferson Street, Hackettstown. Centenary Stage Company presents ART by Yasmina Reza, Translated by Christopher Hampton. The production is directed by Anne Occhiogrosso and stars Randall Duk Kim, Kevin Carolan and Carl Wallnau. Winner of the 1998 Tony Award for Best Play and Winner of the 1996 Olivier Award for Best Comedy, ART focuses on the meaning of art (in the form of a solid white painting) as well as the meaning of friendship, to both the man who bought the painting and the two friends who come to see it.  Performances run February 16 to March 4.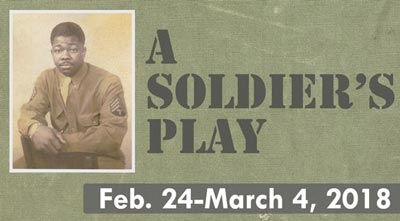 A Soldier's Play - Algonquin Arts Theatre, 60 Abe Voorhees Drive,Manasquan. Set in 1944 at the United States Military's Fort Neal in Louisiana, this play looks at the racial tension and consequent unrest present in the ranks of African American soldiers during World War II. Capt. Taylor, the white commanding officer on a segregated Army training base, has a problem. He commands a black company whose sergeant has been murdered. He is worried the murderer may be a white officer or the local Klan.  A black captain, Richard Davenport, is assigned to investigate. A Soldier's Play is presented from February 24 - March 4th.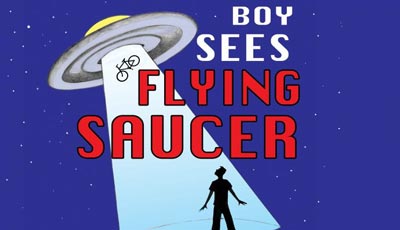 Boy Sees Flying Saucer - The Growing Stage, 7 Ledgewood Avenue, Netcong.   The Growing Stage presents the World Premiere of Boy Sees Flying Saucer by Mike Czuba.  The play is based on the true and original story by Brian Dorscht. When Bobby Radcliffe becomes frustrated that he can't find his bike, he returns home and decides to tell a lie to his gullible sister; "A flying saucer came down and took my bike". Half believing what he says, she asks him for details of how it happened – and a story starts to develop. The production runs from March 9 to March 25.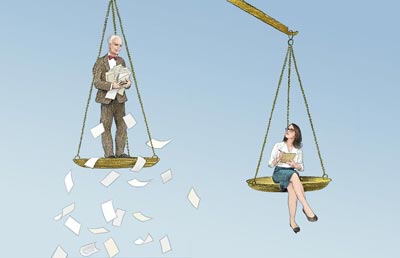 Trying - George Street Playhouse, 103 College Farm Road, New Brunswick. Trying tells the story of internationally known Francis Biddle, Chief Judge of the Nuremberg trials, Attorney General under President Franklin D. Roosevelt. At 81 years old, he is sharply cantankerous and trying to put his life in order as he works on his memoir. When Sarah, a young, new secretary is hired, the two come to understand how strangers at very different places in their lives can unexpectedly and forever influence each other. The production stars Philip Goodwin and Carly Zien and runs from March 13 to April 8th at George Street Playhouse. 
---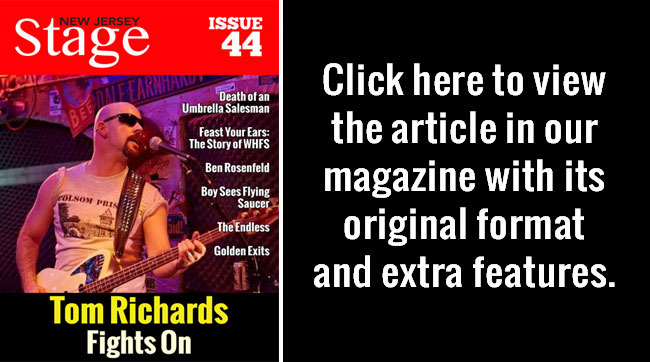 Kean Stage Presents Snowkus Pocus, a Cirque-tacular Holiday Show
(UNION NJ) -- Snowkus Pocus, a charming tale of a young girl experiencing winter for the first time, is coming to Kean Stage on Sunday, December 9 at 3:00pm. The story is told through dazzling cirque, breathtaking ballet and incredible acrobatics.
---
State Theatre and Crossroads Theatre Company Present "Common Ground"
(NEW BRUNSWICK, NJ) -- State Theatre New Jersey and the Tony Award®-winning Crossroads Theatre Company present Common Ground – A Holiday Musical Celebration of Community on Sunday, December 16 at 3:00pm. Featuring star Shanice Williams from NBC's broadcast of The Wiz Live. Tickets are $25 for adults, $15 for students, and $5 for children.
---
"Annie" Heads Into Final Weekend at Centenary Stage Company
(HACKETTSTOWN, NJ) -- Centenary Stage Company's family holiday spectacular, Annie heads into its final weekend in the Lackland Performing Arts Center. Based on the popular comic strip by Harold Gray, Annie has become a worldwide phenomenon and was the winner of seven Tony Awards, including Best Musical. The beloved book and score by Tony Award winners, Thomas Meehan, Charles Strouse and Martin Charnin, features some of the greatest musical theatre hits ever written, including "Tomorrow."
---
Playhouse 22 Presents "A Christmas Carol"
(EAST BRUNSWICK, NJ) --- Playhouse 22 will be presenting its annual production of A Christmas Carol from December 7 - 16.  Directed and adapted by Tony Adase, A Christmas Carol at Playhouse 22 is based on the Charles Dickens' piece by the same name.  It is the story of a miserable miser who learns to keep Christmas in his heart with the help of several ghostly visitations.  A show for the whole family, the Playhouse 22 production is celebrating its 23rd annual year at the theater.  
---
The Ritz Theatre Co. Presents "Scrooge, The Musical"
(HADDON TOWNSHIP, NJ) -- The Ritz Theatre Co. will present its annual holiday classic Scrooge, The Musical from December 7th through December 23rd.  This show is a tradition for families across our region, and is fun for all ages. Led by Producing Artistic Director Bruce A. Curless, Bruce plays the title character of Ebenezer Scrooge. This will be the twenty-third year and final year that Bruce dons the wool cap and is chased through visions of his life by three famous ghosts!
---


PHOTOS from "The Winter's Tale" at Shakespeare Theatre of New Jersey
(MADISON, NJ) -- The Shakespeare Theatre of New Jersey's concludes its 56th season with its sixth and final Main Stage production, The Winter's Tale. Last seen at The Shakespeare Theatre in 2008, Artistic Director Bonnie J. Monte directs this production of Shakespeare's tragicomedic romance. Veteran company members Jacqueline Antaramian, Jon Barker, Erin Partin, John Keabler, Raphael Nash Thompson,Seamus Mulcahy, Patrick Toon, and Ames Adamson are among a cast of 20 actors. Performances run now through December 30. 
---
REVIEW: "It's A Wonderful Life" At Mile Square Theatre
Nestled in a corner of Hoboken, on the second floor, lies the studios of radio station WMST.  It's a wonderful art deco studio, replete with fine wooden walls, embedded with colorful lights an applause sign.  On stage, we've got a few chairs, several microphones and a whole corner wedged with all the necessary props – piano, men's shoes, sheet metal – to create the audio effects for the production of "It's a Wonderful Life."
---
Betsy Aidem Puts A Woman's Touch On George Street Playhouse's "A Doll's House, Part 2"
Betsy Aidem is a veteran actress you might have seen on Broadway. Or maybe on an episode of "Law & Order: SVU." Or maybe on the big screen last year in "The Greatest Showman." But over the next few weeks in New Brunswick, Aidem is adding a brand-new section to her résumé — by helming a sequel (of sorts) to a classic play that's more than 100 years old.
---
REVIEW: "Irving Berlin's Holiday Inn" at Paper Mill Playhouse
One man's ambition is comfortable yet to another it is anathema.  This is the simplest way to convey the central theme of Irving Berlin's Holiday Inn – now playing at Papermill Playhouse.  The show is a rich, effervescent, beautiful, fun, musical that is well worth booking tickets for.  It enthralled my phone addicted 13 year-old and earned a shout out on Instagram - high praise in and of itself.
---
REVIEW: "A Doll's House, Part 2" at George Street Playhouse
For well over a century the world has been wondering what ever happened to Nora Helmer from Henrik Ibsen's classic play A Doll's House.  Nora was a woman during the 19th century in male dominated Norway when women could not sign contracts without their husband's permission.  She challenged this law, essentially committing forgery.  And, even though she committed a crime for the purpose of saving her husband's life, her actions wound up destroying her marriage when someone tried to blackmail her. 
---
Event calendar
Sunday, Dec 09, 2018
---
MUSIC

---
---
---
---
---
---
---
---
THEATRE

---
---
---
---
---
Peter Pan

@ Axelrod Performing Arts Center, Deal Park - 1:00pm and 5:00pm
---
Annie: The Musical

@ Centenary Stage Company - Sitnik Theater of the Lackland Center, Hackettstown - 2:00pm
---
---
---
---
---
KIDS

---
---
---
MISC

---
---
View all events
---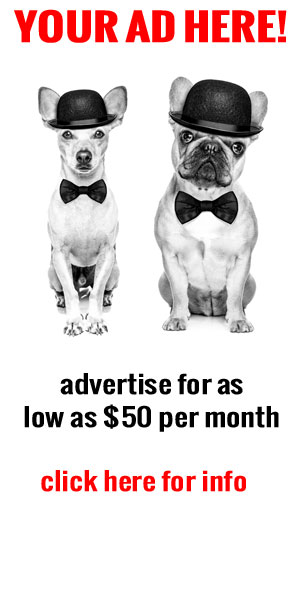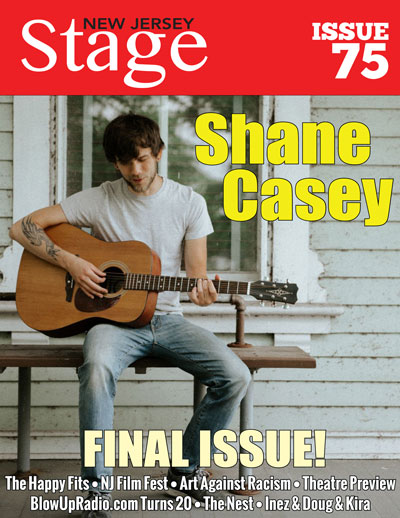 For more on our awards, click here