Each month, New Jersey Stage provides a special advertising section promoting plays hitting stages around the Garden State. Make sure to add your plays to the event calendar to have them seen by thousands.  Event listings are always free.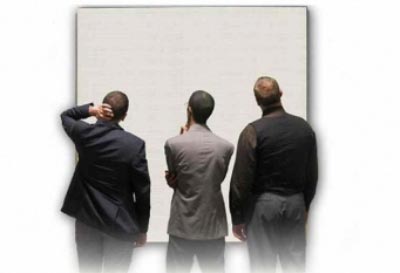 ART - Centenary Stage Company, 400 Jefferson Street, Hackettstown. Centenary Stage Company presents ART by Yasmina Reza, Translated by Christopher Hampton. The production is directed by Anne Occhiogrosso and stars Randall Duk Kim, Kevin Carolan and Carl Wallnau. Winner of the 1998 Tony Award for Best Play and Winner of the 1996 Olivier Award for Best Comedy, ART focuses on the meaning of art (in the form of a solid white painting) as well as the meaning of friendship, to both the man who bought the painting and the two friends who come to see it.  Performances run February 16 to March 4.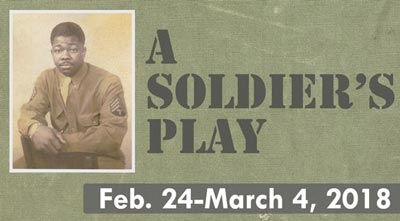 A Soldier's Play - Algonquin Arts Theatre, 60 Abe Voorhees Drive,Manasquan. Set in 1944 at the United States Military's Fort Neal in Louisiana, this play looks at the racial tension and consequent unrest present in the ranks of African American soldiers during World War II. Capt. Taylor, the white commanding officer on a segregated Army training base, has a problem. He commands a black company whose sergeant has been murdered. He is worried the murderer may be a white officer or the local Klan.  A black captain, Richard Davenport, is assigned to investigate. A Soldier's Play is presented from February 24 - March 4th.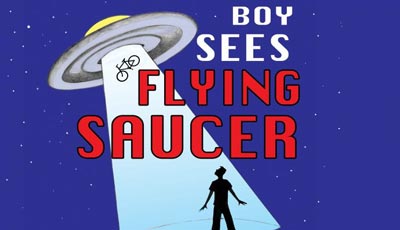 Boy Sees Flying Saucer - The Growing Stage, 7 Ledgewood Avenue, Netcong.   The Growing Stage presents the World Premiere of Boy Sees Flying Saucer by Mike Czuba.  The play is based on the true and original story by Brian Dorscht. When Bobby Radcliffe becomes frustrated that he can't find his bike, he returns home and decides to tell a lie to his gullible sister; "A flying saucer came down and took my bike". Half believing what he says, she asks him for details of how it happened – and a story starts to develop. The production runs from March 9 to March 25.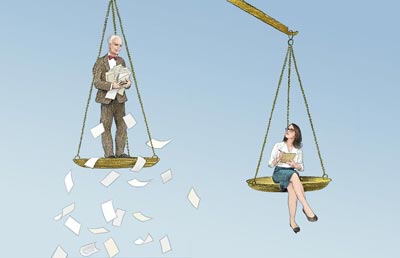 Trying - George Street Playhouse, 103 College Farm Road, New Brunswick. Trying tells the story of internationally known Francis Biddle, Chief Judge of the Nuremberg trials, Attorney General under President Franklin D. Roosevelt. At 81 years old, he is sharply cantankerous and trying to put his life in order as he works on his memoir. When Sarah, a young, new secretary is hired, the two come to understand how strangers at very different places in their lives can unexpectedly and forever influence each other. The production stars Philip Goodwin and Carly Zien and runs from March 13 to April 8th at George Street Playhouse. 
---
originally published: 2018-02-26 12:17:24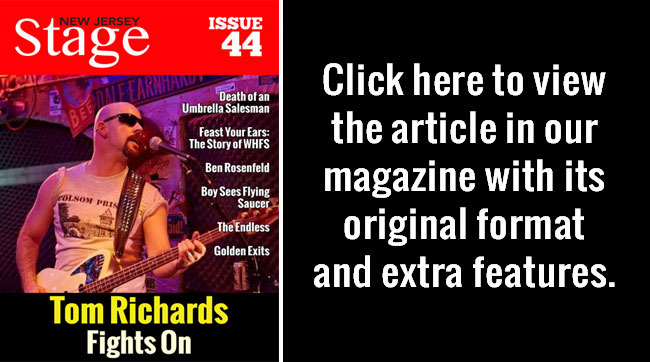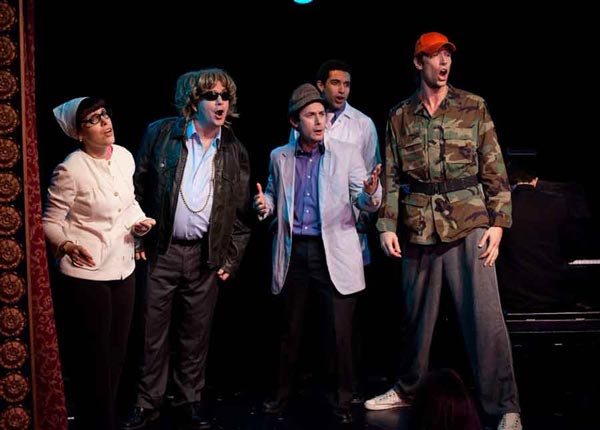 Kean Stage Presents "Broadway's Next H!t Musical"
(UNION, NJ) -- If you've ever wanted to help create a Broadway-style musical, now is your chance because Broadway's Next H!t Musical is coming to Kean Stage in Union on Friday, March 23. In this fully improvised show, the troupe gathers silly song suggestions from audience members. Four finalists are chosen, and the cast members perform them as if they are scenes from a pre-existing musical. Then the audience votes for their favorite. The winning song is turned into a full-blown musical right before your eyes, complete with memorable characters, witty dialogue and plot twists galore.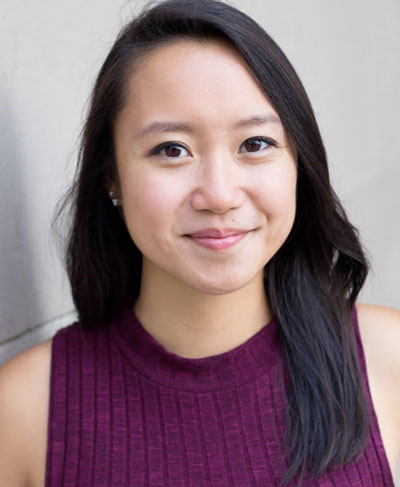 NJ Rep Presents World Premiere of Chloe Hung's "Issei, He Say, (Or the Myth of the First)"
(LONG BRANCH, NJ) -- New Jersey Repertory Company will present the World Premiere of Chloé Hung's Issei, He Say, (Or the Myth of the First) April 19 through May 20, 2018. Winner of an Edgerton New Play award, Issei, He Say will be directed by Lisa James and stars Stan Egi as Mr. Yamamoto, Kathleen Kwan as Mrs. Chu, Fenton Li as Mr. Chu, and Christina Liang as Lucy Chu.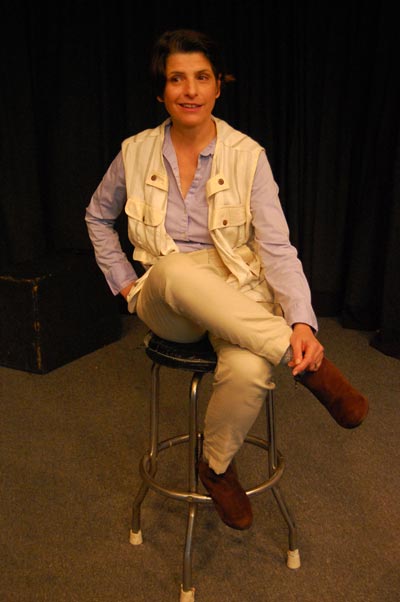 Jersey City Theater Center Presents "2B or Not 2"
(JERSEY CITY, NJ) -- An aspiring but out-of-work actress takes a job as theater teacher and discovers a surprising truth: the real world of her students was far more engaging than the world of the classic characters she wanted to play.  That's the premise behind 2B or Not 2,  which is continues the Truth series at Jersey City Theater Center (JCTC) on Friday, March 23 at 8:00pm.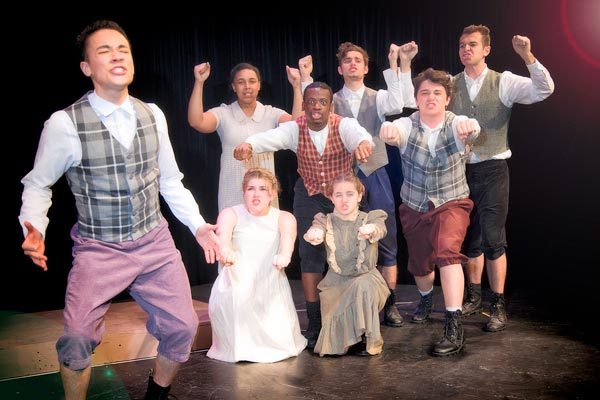 MCCC Theatre/Dance Program to Present "Spring Awakening"
(WEST WINDSOR, NJ) -- The fraught and poignant passage from adolescence to adulthood takes center stage as the Theatre/Dance program at Mercer County Community College (MCCC) presents the groundbreaking musical Spring Awakening. Set in 1891 Germany, the grown-ups are in firm control – except that their teenage children have other plans. This unforgettable coming-of-age tale comes to MCCC's Kelsey Theatre Fridays, April 6 and 13 at 8:00pm; Saturdays, April 7 and 14 at 8:00pm; and Sundays, April 8 and 15 at 2:00pm.