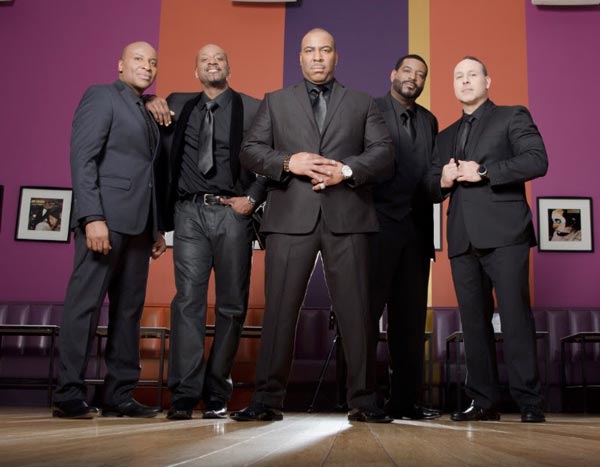 (ASBURY PARK, NJ) -- This year take your date to a comedy show for Valentine's Day! The Paramount Theatre in Asbury Park will be full of laughs when it hosts the NY Kings of Comedy: Capone, Talent Harris, Rob Stapleton, Mark Viera and Drew Fraser on February 14, 2018 at 8:00pm. Tickets range from $29.50 to $49.50.
 As seen on HBO Def Comedy Jam, HBO's Bad Boys of Comedy, Jaime Fox's Laffapoolza, Comedy Central Specials, BET Comicview, Showtime Specials, countless movies and television shows, expect these brilliant comedians to bring their own comedic style and versatility to the Asbury Park Boardwalk.  The show is presented by Madison Marquette at The Asbury Park Boardwalk in association with New Jersey Performing Arts Center (NJPAC).
Talent Harris has the uncanny gift that commands attention and never lets it go with his hilarious presence. Drew Fraser's unique, high pitch, as a sidesplitting analyst will quickly crack the first rib. Just as the pain subsides, Rob Stapleton steps to the stage with his fast paced style, which is destined to bring the audience to tears with laughter.  Then it's Mark Viera's sharing funny tales about his family and Latin upbringing. Just when you thought you could not laugh any harder, Capone steps up to the stage and brings his rambunctious comedic energy that will make your evening one of the most memorable. 
Asbury Park, which sits 50 minutes from Yew York's Lincoln Tunnel and an hour from Philadelphia by car, is a city on the rise. In 2017 it has been the recipient of an avalanche of media including being named 'Coolest Small Town in America' by Budget Travel Magazine and 'Best Boardwalk in America' from Bella Magazine. Eater states "Asbury Park has become the hottest dining destination", one of the 'Best Place to Travel Worldwide" by Travel + Leisure, "16 Places everyone will be talking about in 2017, by Yahoo, and 'Best Weekend Getaway' by Timeout, just to name a few. Madison Marquette has long been leading the redevelopment of the Asbury Park Boardwalk, one of the most beautiful waterfronts on the Eastern seaboard, with a remarkable 400,000+ square foot re-imagination of the historic boardwalk.  
The Paramount Theatre is located at 1300 Ocean Avenue on the boardwalk in Asbury Park, New Jersey.
---
originally published: 2017-12-19 01:00:00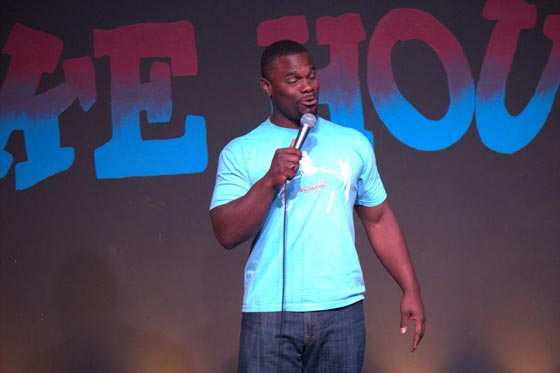 Corey Rodrigues
He was named the Funniest Comic in New England, but Corey Rodrigues hopes to put that title in the rear-view mirror soon. His appearance on Gotham Live helped, but a shot at being the Last Comic Standing might place his career in the fast lane. And he's got a shot. By the time Corey Rodrigues returns to Uncle Vinnie's Comedy Club in November, he will have been part of the second round. If he's lucky, he'll continue on to the TV show.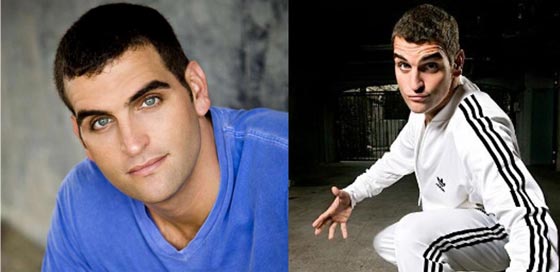 A Little Bad Luck Won't Stop Bret Ernst
Growing up in New Jersey, comedian Bret Ernst moved around an awful lot as a kid. He estimates he attended about 15 different schools before moving to Florida for high school. As anyone who was ever the new kid knows, it can be a little rough; but, it also helped him find his calling.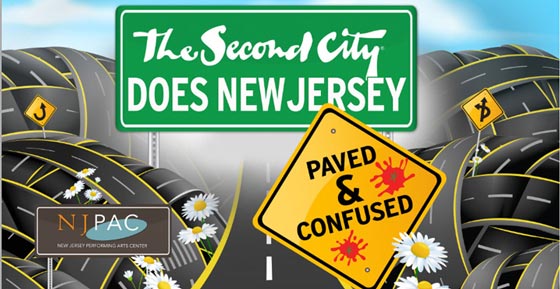 The Second City Does New Jersey
The legendary improvisation group The Second City is coming to the New Jersey Performing Arts Center for shows on November 7th and 8th with a show that's somewhat different from their standard touring production. New Jersey Stage spoke with Kelly Leonard, Executive Vice President of Second City about the show and his upcoming book Yes, and.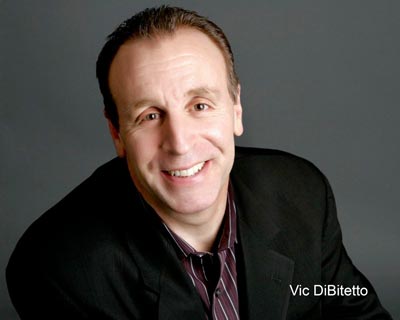 Vic Dibitetto finally gets his shot
Eight months ago, comedian Vic Dibitetto uploaded "Who's gonna give me my shot?!" on YouTube. In the video, Dibitetto, who lives in Central Jersey, makes a plea for somebody to give him a shot at a television role, rattling off a list of comedians he started out with that are world famous today. "If I suck, I suck," he says, "just give me my shot."