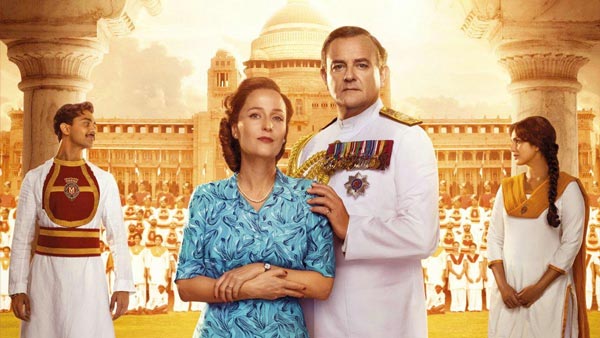 (NEWTON, NJ) -- Historical film Viceroy's House will be screened at The Newton Theatre on Monday, September 18th and Tuesday, September 19th at 7:00pm.  Starring Hugh Bonneville and Gillian Anderson, Viceroy's House tells the true story of the final months of British rule in India.  Tickets are $7.
Viceroy's House in Delhi was the home of the British rulers of India. After 300 years, that rule was coming to an end. For 6 months in 1947, Lord Mountbatten (played by Hugh Bonneville), great grandson of Queen Victoria, assumed the post of the last Viceroy, charged with handing India back to its people. 
The film's story unfolds within that great House. Upstairs lived Mountbatten together with his wife (Gillian Anderson) and daughter (Lily Travers); downstairs lived their 500 Hindu, Muslim and Sikh servants. As the political elite - Nehru, Jinnah and Gandhi - converged on the House to wrangle over the birth of independent India, conflict erupted. A decision was taken to divide the country and create a new Muslim homeland: Pakistan. It was a decision whose consequences reverberate to this day.
Viceroy's House is a film that is both epic and intimate, with an inspirational message that celebrates tolerance. Many of the events depicted are either unknown or forgotten, but all have strong contemporary relevance in terms of lessons to be learnt concerning the politics of division and fear, the origins of religious extremism, and our moral responsibility towards migrants fleeing violence for a better life.
The film is deeply personal to the director Gurinder Chadha, whose own family was caught up in the tragic events that unfolded as British rule came to an end. Her film examines those events through the prism of a marriage - that of Dickie and Edwina Mountbatten - and a romance - that between a young Hindu servant, Jeet (Manish Dayal), and his intended Muslim bride, Aalia (Huma Qureshi). The young lovers find themselves caught up in the seismic end of Empire, in conflict with the Mountbattens and with their own communities, but never ever giving up hope.
---
The article continues after this ad
---
---
The historic Newton Theatre is located at 234 Spring Street in Newton, New Jersey.
originally published: 2017-09-13 00:00:00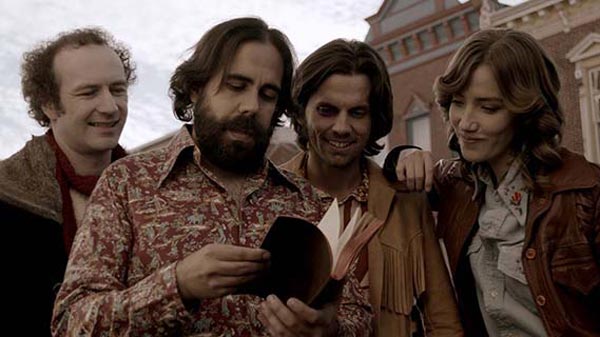 Winners of the 2018 New Jersey International Film Festival Competition Announced!
Winners of the 2018 New Jersey International Film Festival Competition Announced!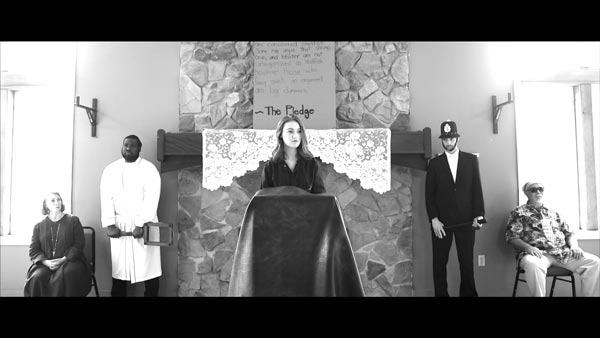 An Interview With JD Wilson, Director of "Shellfish"
(NEW BRUNSWICK, NJ) -- Point Pleasant Beach native and military veteran JD Wilson's film Shellfish will be screened at the Rutgers University-based New Jersey International Film Festival on Saturday, June 9th at 5:00pm.  The screening takes place on the Rutgers' New Brunswick campus in Voorhees Hall.  It is the feature film of the group, following screenings of several short films: The Magic of Reading by Claudia Moysset (4 minutes); Conflict by Barbara Holstein (5 minutes); Mr. Jim by Jack Foley (13 minutes); and Bullies by Daniel Bydlowski (28 minutes).  Shellfish is 40 minutes in length.  Many of the directors, including JD Wilson, will take part in a Q&A session during the evening.




The 2018 Lighthouse International Film Festival
​​​​​​​Passes are now on sale for the 10th annual Lighthouse International Film Festival, which takes place on an idyllic barrier island in the Atlantic Ocean: Long Beach Island, aka LBI. – Some film buff trivia: it's where one of the infamous Jersey Shore shark attacks of 1916 happened, which inspired the infamous "Jaws."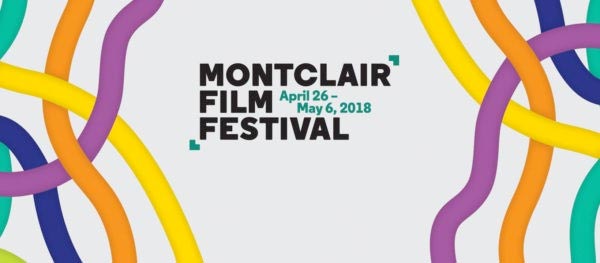 Evelyn Colbert On The Montclair Film Festival
The seventh annual Montclair Film Festival kicks off this Thursday with a world-class program, featuring more than 160 films, special events, parties and discussions with Jeff Daniels, Ethan Hawke, Rachel Weisz, Claire Danes and Dan Reynolds of Imagine Dragons. The festival will also feature a performance from MacArthur Genius Award-winner Taylor Mac – "A 24-Decade History of Popular Music (Abridged)" – which The New York Times writer Wesley Morris called "one of the great experiences of my life." We spoke with Evelyn Colbert, President of the Board of the Montclair Film Festival – and wife of Stephen Colbert – about this year's crop of new films, and how sharing stories can strengthen a community – and maybe a country.