---
For great Jersey music and much more, tune into our radio station at AsburyMusic.com
---
The Folk Project Presents Jim Kweskin
originally published: 04/16/2018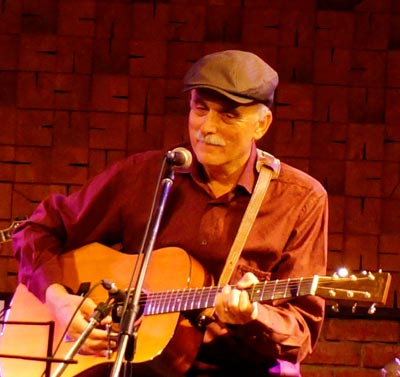 (MORRISTOWN, NJ) -- Jim Kweskin will headline at the Minstrel Acoustic Concert Series on Friday, May 18 at 7:30pm at the Morristown Unitarian Fellowship, 21 Normandy Heights Rd, Morristown. Jerry Krantman & the Durn Tootin' String Band will open.
The event is part of the Minstrel Acoustic Concert Series, sponsored by The Folk Project each Friday evening at the Fellowship. Admission is $10.00 per adult at the door.  Children 12 and under are free. For further information, call 973-335-9489, or visit www.folkproject.org. The Folk Project website also offers music samples of Minstrel performers: www.Minstrel.folkproject.org.
Jim Kweskin is probably best known as a singer and bandleader. He also created one of the bedrock guitar styles of the folk revival, adapting the ragtime-blues fingerpicking of artists like Blind Boy Fuller to the more complex chords of pop and jazz. He has maintained a remarkably consistent musical vision since his jug band days, continuing to explore traditional folk and blues with the sophisticated sensibility of a jazz musician and jazz with the communal simplicity of a folk artist. He has recorded solo ventures, as a member of the U and I band, and with U and I bandmate Samoa Wilson, and continues to perform widely in various formats. In recent years he and Geoff Muldaur have often appeared as a duo, revisiting and expanding on their Jug Band repertoire.
Jerry Krantman is a relatively recent member of the Folk Project and was the featured act at the April Open Stage. He has a large and varied repertoire of songs old and new, and presents them with skilled yet understated guitar accompaniment. The Durn Tootin' String Band is comprised of Dara Diamant (vocals and percussion) and Bill Nixon (fiddle and bass).
The Folk Project is a non-profit 501(c)(3) Corporation whose mission is to present high caliber folk music performances and instructional workshops for the public and members; to encourage development of musicianship and performance skills in the northern New Jersey area; and to provide interesting social and learning activities relating to traditional and participatory folk music and dance.
---
The article continues after this ad
---
---
Funding has been made possible in part by funds from Morris Arts through the New Jersey State Council on the Arts/Department of State, a Partner Agency of the National Endowment for the Arts.


Hope 10 - The Final Hope Concert To Take Place On December 23
(RED BANK, NJ) -- Musician, bandleader and community icon Bobby Bandiera and the Count Basie Center for the Arts have announced details for HOPE 10 – THE FINAL HOPE CONCERT. The annual charity concert, which has raised millions for area community organizations, will take place at the Basie Center on Sunday, December 23. Tickets range from $50 to $500.
---
Mayo Presents Puddles Pity Party
(MORRISTOWN, NJ) -- Puddles Pity Party -- The "Sad Clown with the Golden Voice" -- comes to Mayo Performing Arts Center with his heartfelt anthems and a suitcase full of Kleenex!  Puddles Pity Party performs on Wednesday, November 14 at 7:30pm. Tickets range from $35-$55.
---
State Theatre Present A Tribute to ABBA
(NEW BRUNSWICK, NJ) -- State Theatre New Jersey presents ABBA The Concert: A Tribute to ABBA on Thursday, November 8 at 8:00pm. ABBA The Concert: A Tribute to ABBA, brings one of the greatest pop successes in the history of music back to life. Tickets range from $29-$69. 
---
Murray Grove Retreat & Renewal Center Hosts Mischief Masquerade
(LANOKA HARBOR, NJ) -- Murray Grove Retreat and Renewal Center  will be hosting a Halloween-themed event, Mischief Masquerade, as part of their Speakeasy Series on Tuesday, October 30th. This October event follows their previous "Prohibition Party," which was a great success. The Mischief Masquerade will run from 7:00pm-10:00pm and will feature a Halloween DJ, a costume contest, vendors, mixed drinks from Asbury Park Distilling, a $5 bar menu, tarot card readings, henna and more! The event is sponsored by Breaker Zine, an arts and culture magazine, and Asbury Park Distilling.
---
SOPAC Presents Roots Music Legends: Dave Alvin and Jimmie Dale Gilmore
(SOUTH ORANGE, NJ) -- Dave Alvin and Jimmie Dale Gilmore have been filling canvasses with music of the American West for decades, coming from two very different directions. Now, they will play together at the South Orange Performing Arts Center on November 1 at 7:30pm for the very first time. Though far from home, Alvin and Gilmore's first duo album, Downey to Lubbock, contains all the elements that have sustained their musical journey through the years.
---


Cliffside Park, NJ Celebrates "Cousin Bruce Morrow Day!"
A crowd of local residents and dignitaries gathers outside Public School #6 in Cliffside, NJ on this beautiful fall evening. They are all awaiting the arrival of the "man of the hour" — celebrated radio DJ Bruce Morrow — since Mayor Thomas Calabrese has proclaimed today, October 5, 2018, "Cousin Bruce Morrow Day!"
---
Cynthia Sayer and Her Joyride Quartet LIVE! at Toms River's Grunin Center
The audience is already in place this Sunday, Sept. 30, 2018 at Toms River, NJ's Grunin Center of the Arts for a special "Jazz on a Sunday Afternoon" performance by Cynthia Sayer and Her Joyride Quartet entitled The Hot Banjo Show!
---
Whitney Houston Exhibit Opens at The GRAMMY Museum Experience Prudential Center
Interviews with Pat Houston, President of The Estate of Whitney E. Houston and Bob Santelli, Founding Executive Director of the Grammy Museum
---
"Very Happy!" The Buckinghams and Cowsills Star in Cousin Brucie's Rock and Roll Yearbook Vol. 2 LIVE!
Fall is in the air at Homdel, NJ's PNC Bank Arts Center this Friday, September 28, 2018 evening as thousands of '60s music lovers ready themselves forCousin Brucie's Rock and Roll Yearbook Vol. 2! The show — produced by Cousin Brucie, along with Rob Albanese and the Garden State Arts Center Foundation — features four fab acts from the 1960s: The Buckinghams, The Cowsills, Freddy "Boom Boom" Cannon, and The Orlons!
---
"Brilliant!" The Young Dubliners LIVE! at Toms River's Grunin Center
It's a mild Saturday, September 29, 2019 evening as fans of Celtic rock are streaming into Toms River, NJ's Grunin Center of the Arts for a concert by The Young Dubliners.
---
Event calendar
Sunday, Oct 21, 2018
---
MUSIC

---
---
---
---
---
Suzzanne Douglas

@ South Orange Performing Arts Center (SOPAC), South Orange - 7:30pm
---
THEATRE

---
---
The Shuck

@ Cape May Stage, Cape May - 3:00pm
---
---
---
---
---
Almost, Maine

@ Jay & Linda Grunin Center For The Arts At Ocean County College, Toms River - 2:00pm
---
---
---
---
---
DANCE

---
---
FILM

---
---
KIDS

---
---
POETRY

---
---
MISC

---
---
---
View all events
---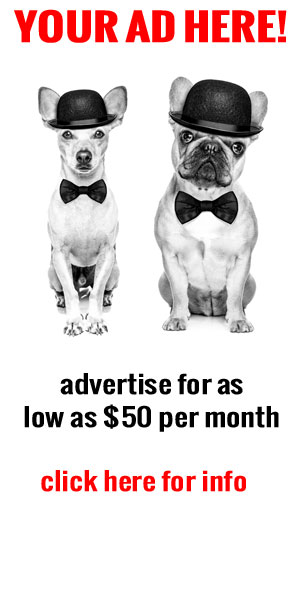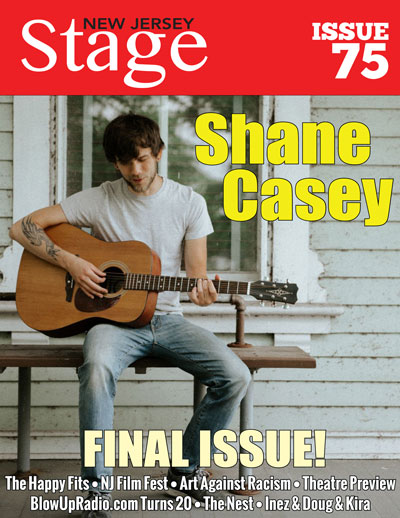 For more on our awards, click here