---
For great Jersey music and much more, tune into our radio station at AsburyMusic.com
---
The Folk Project Presents Jim Kweskin
originally published: 04/16/2018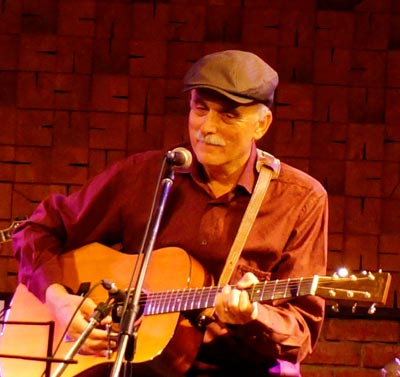 (MORRISTOWN, NJ) -- Jim Kweskin will headline at the Minstrel Acoustic Concert Series on Friday, May 18 at 7:30pm at the Morristown Unitarian Fellowship, 21 Normandy Heights Rd, Morristown. Jerry Krantman & the Durn Tootin' String Band will open.
The event is part of the Minstrel Acoustic Concert Series, sponsored by The Folk Project each Friday evening at the Fellowship. Admission is $10.00 per adult at the door.  Children 12 and under are free. For further information, call 973-335-9489, or visit www.folkproject.org. The Folk Project website also offers music samples of Minstrel performers: www.Minstrel.folkproject.org.
Jim Kweskin is probably best known as a singer and bandleader. He also created one of the bedrock guitar styles of the folk revival, adapting the ragtime-blues fingerpicking of artists like Blind Boy Fuller to the more complex chords of pop and jazz. He has maintained a remarkably consistent musical vision since his jug band days, continuing to explore traditional folk and blues with the sophisticated sensibility of a jazz musician and jazz with the communal simplicity of a folk artist. He has recorded solo ventures, as a member of the U and I band, and with U and I bandmate Samoa Wilson, and continues to perform widely in various formats. In recent years he and Geoff Muldaur have often appeared as a duo, revisiting and expanding on their Jug Band repertoire.
Jerry Krantman is a relatively recent member of the Folk Project and was the featured act at the April Open Stage. He has a large and varied repertoire of songs old and new, and presents them with skilled yet understated guitar accompaniment. The Durn Tootin' String Band is comprised of Dara Diamant (vocals and percussion) and Bill Nixon (fiddle and bass).
The Folk Project is a non-profit 501(c)(3) Corporation whose mission is to present high caliber folk music performances and instructional workshops for the public and members; to encourage development of musicianship and performance skills in the northern New Jersey area; and to provide interesting social and learning activities relating to traditional and participatory folk music and dance.
---
The article continues after this ad
---
---
Funding has been made possible in part by funds from Morris Arts through the New Jersey State Council on the Arts/Department of State, a Partner Agency of the National Endowment for the Arts.


Tommy Castro & The Painkillers To Return To Lizzie Rose Music Room
​​​​​​​(TUCKERTON, NJ) -- Tommy Castro & the Painkillers return to the Lizzie Rose Music Room on Wednesday, April 17 at 7:30pm.  Whether he's squeezing out the deepest blues or playing the funkiest soul grooves, legendary blues and soul giant Tommy Castro knows how to ignite a crowd. Tickets are $38.00 Advance and $45.00 day of show.
---
Experience Hendrix at NJPAC on March 29th
(NEWARK, NJ) --  Celebrate the music and legacy of Jimi Hendrix as Experience Hendrix comes to Newark's New Jersey Performing Arts Centeron Friday, March 29 at 8:00pm. This critically acclaimed multi-artist tribute to Hendrix features performances by Billy Cox, Joe Satriani, Dave Mustaine, Jonny Lang, Dweezil Zappa, Eric Johnson, Doug Pinnick, Chris Layton, Mato Nanji, Kenny Aronoff, The Slide Brothers, Henri Brown, Kevin McCormick and special guest Taj Mahal.
---
World Famous Bachata Artists To Take The Stage for Uforia Bachata Fest 2019 At Prudential Center on Saturday, March 16
(NEWARK, NJ) -- Uforia Bachata Fest 2019 at Prudential Center will bring together the world's best Bachata artists including, Frank Reyes "The Prince of Bachata", Hector Acosta "El Torito", Zacarias Ferreira, Luis Vargas and Raulin Rodriguez "El Cacique". Uforia Bachata Fest 2019, presented by Zamora Live, Euforia Radio (Univision) and Corona Extra, will be held on Saturday, March 16 at 8:00pm.  The contagious Caribbean rhythm known as "Bachata" will have its gala night, marking the first time in history these world-renowned artists will perform on the same stage. 
---
Youth Symphony and Youth Orchestra To Perform at Princeton University January 27
(PRINCETON, NJ) -- The New Jersey Youth Symphony (NJYS) continues its 40th Anniversary with a concert featuring the NJYS Youth Symphony and Youth Orchestra on Sunday, January 27 at 4:00pm at Richardson Auditorium at Princeton University located at 68 Nassau Street in Princeton. Youth Symphony will open the concert with Mahler Symphony No. 1 in D major followed by Youth Orchestra performing Dvořák Symphony No. 8 in G major, Op. 88.
---
Rickie Lee Jones To Perform At Grunin Center
(TOMS RIVER, NJ) -- Two-time Grammy winner Rickie Lee Jones exploded onto the pop scene in 1978 and has made a career of fearlessly experimenting with her sound and persona on more than 15 critically acclaimed albums. She brings her show "An Intimate Evening with Rickie Lee Jones" to the Jay and Linda Grunin Center for the Arts on Friday, February 22 at 8:00pm.  
---


The Empire Strikes Back in Concert with the NJSO LIVE! at the State Theatre
Some of our favorite childhood memories growing up at the Jersey Shore involved going to our town's grand old movie palace, The Community Theater, in Toms River. Built with colonial architecture and featuring large white columns in the front, paned glass windows in the lobby, a circular brick walk from the sidewalk to the box office, and a white picket fence which enclosed a lawn and a flower bed, this local gem presented the latest Hollywood films. For kids like us back in the 1960's, that meant pictures like Mary Poppins, Cinderella, The Love Bug, and Flipper.
---
Scott Wolfson and Other Heroes At Riverside Rhythm & Rhyme
This coming Sunday, January 20, Scott Wolfson and his band will be serving up their unique blend of Americana at the Riverside Rhythm & Rhyme series at Investors Bank Theater in Succasunna, New Jersey. The band – Scott Wolfson and Other Heroes – formed in Jersey City in 2011, and, even though the members have migrated in various directions since then, they still consider themselves to be a Jersey City band.
---
"He Totally Wowed Us!" John Oates LIVE! at SOPAC
It's brisk for an evening walk on South Orange Ave. in South Orange, NJ, this Friday, Jan. 4, 2019 evening, but it's a good road to follow as it leads us directly to the South Orange Performing Arts Center (SOPAC) for a special performance by singer, songwriter, and guitarist John Oates and his backup group, The Good Road Band.
---
"Tons of Fun!" The Glenn Miller Orchestra LIVE! at the Grunin Center
Although Friday, December 21, 2018 is the shortest day of the year, the audience of big band music lovers here at Toms River, NJ's Grunin Center for the Arts is hoping for a long evening of classic swing and holiday tunes performed by the incomparable Glenn Miller Orchestra!
---
Mike Davis and The New Wonders
Mike Davis traces his love for the trumpet back to a Disney movie. He grew up in a musical family, with both his parents playing strings in the Seattle Symphony. But Davis wanted an instrument of his own. Then, at age 9, he saw "The Aristocats," the animated film about a bunch of French felines — including a group of jazz-playing alley cats.
---
Event calendar
Tuesday, Jan 22, 2019
Sorry, no events listed for today.
Here are some upcoming events.
---
2019-01-23
Rechnitz Halls DiMattio Gallery, Monmouth University @ 10:00am
West Long Branch
---
2019-01-23
Pollak Theatre @ Monmouth University @ 7:30pm
West Long Branch
---
2019-01-24
New Jersey Repertory Company @ 8:00pm
Long Branch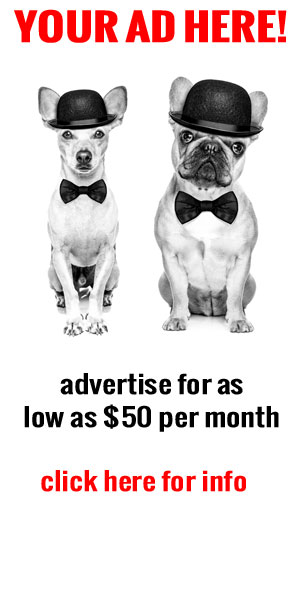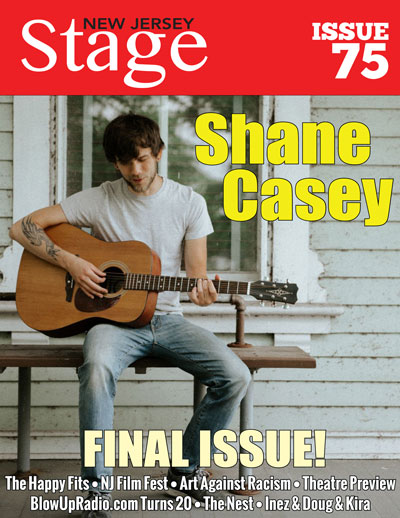 For more on our awards, click here