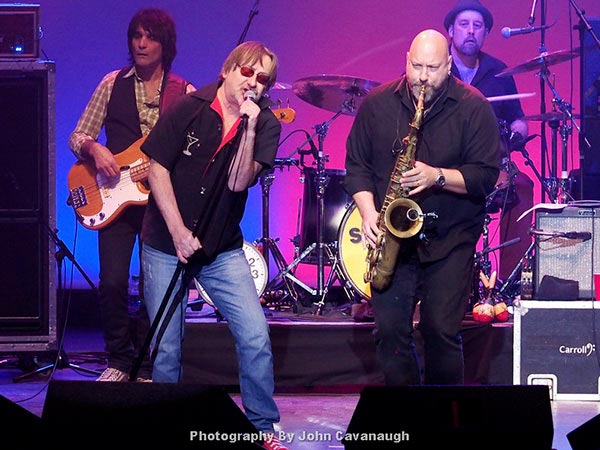 (NEWTON, NJ) -- Southside Johnny and the Asbury Jukes are one of the most legendary bands to ever arise from the Jersey Shore music scene. The band is currently touring in support of Soultime!, the band's latest release, and will return to The Newton Theatre on Saturday, May 19 at 8:00pm. Tickets start at $49.
For Southside Johnny and the Asbury Jukes – 'comfortable' has never been a word associated with their brand of raucous, roots-tinged rock and bluesy reverie. The Jukes have more than 30 albums on their resume, thousands of acclaimed live performances across the globe, and a vibrant legacy of classic songs that have become "hits" to their large and famously-dedicated fan base.
"With the Jukes, you're out there every night leading this great rock n' roll circus, giving it everything you've got" says Southside Johnny Lyon.
Soultime! celebrates the transformative power of '70s soul music and represents a return to – as Southside sings – "just letting the music take us away". This latest release encapsulates everything that fans cherish about Southside Johnny and the Asbury Jukes. The pattern of horns plus rhythm – each song painted with catchy choruses, top-notch string arrangements and gospel charged vocals – keeps on coming.
Soultime! has been extremely well-received both here in the U.S. and overseas. Music Riot in the UK proclaimed "The more you listen to it the more you realize it is a work of genius. Johnny's voice is sublime and would melt a heart of stone.".
---
The article continues after this ad
---
---
While critics in the U.S. also raved – "I've been waiting for Southside Johnny to make this album for almost 40 years. It's the best record of his entire career. If you really have soul, no further explanation necessary" said Dave Marsh/SiriusXM Radio/E Street Channel Host. And, "Soul music is not a genre, it is a way of life. Southside Johnny and the Asbury Jukes keep the classic R & B clock spinning hot and forward on Soultime!, one of their best records since they first burst out of that New Jersey night," praised music writer David Fricke.
The CD was written and produced by Jeff Kazee and John Lyon, and was recorded at Lakehouse Recording Studios in the Jukes' hometown of Asbury Park, NJ. Soultime! features Southside Johnny on vocals and harmonica, Jeff Kazee on keyboards and vocals, Glenn Alexander on guitar, bassist John Conte, Chris Anderson on trumpet, John Isley on saxophone, Neal Pawley on trombone and drummer Tom Seguso.  
2010's Pills and Ammo was The Jukes last studio CD, with other recording highlights being the critically acclaimed Hearts of Stone and Better Days albums. Southside Johnny and the Asbury Jukes first achieved prominence in the mid-1970s, emerging from the same New Jersey Shore music scene as now legendary contemporary and pal Bruce Springsteen.
Southside's first three albums, I Don't Want To Go Home, This Time It's for Real, and Hearts of Stone were produced by Steven Van Zandt (E Street Band, The Sopranos) and featured songs written by Van Zandt and Springsteen. "I Don't Want To Go Home" became Southside's signature song, an evocative mixture of horn-based melodic riffs and soul-searching lyrics. Rolling Stone Magazine voted Hearts of Stone among the top 100 albums of the 1970s & 1980s.
With a decades-long successful career, Southside Johnny and the Asbury Jukes continue to deliver their soul-searing brand of raucous blues and R&B, with material mined from their many albums, featuring hits like "I Don't Want To Go Home", "Love On The Wrong Side Of Town", "The Fever", "This Time It's For Real", "Talk To Me" and their definitive fun-time cover of "We're Having A Party". The Jukes' legendary high-energy live performances always satisfy with their classic blend of Stax-influenced R&B and gritty, Stonesy rock and roll.
The Newton Theatre is located at 234 Spring Street in Newton, New Jersey.
originally published: 2018-02-13 00:00:00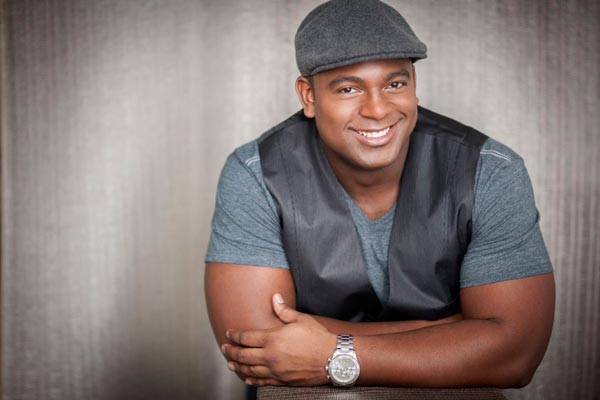 The Trenton Children's Chorus (TCC) Hosts a Special Starlight Evening with Metropolitan Opera Star, Ryan Speedo Green on February 22
(TRENTON, NJ) -- TheTrenton Children's Chorus (TCC) will host a special Starlight Evening with Metropolitan Opera star, Ryan Speedo Green on Thursday, February 22, 2018. The book Sing for Your Life, by New York Times journalist Daniel Bergner, was written about Mr. Green's personal and artistic journey from a trailer park in southeastern Virginia and time spent in Virginia's juvenile facility of last resort, to the Met stage. The event will benefit Trenton Children's Chorus.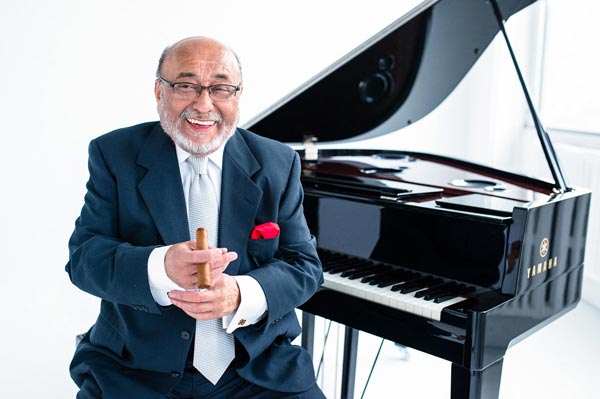 Mayo Presents Eddie Palmieri
(MORRISTOWN, NJ) -- Ten-time Grammy winner Eddie Palmieri, one of the finest jazz pianists of the past 60 years, performs at Mayo Performing Arts Center, Friday, March 23 at 8:00pm. Palmieri is a bandleader, arranger and composer of salsa and Latin jazz. His playing skillfully fuses the rhythm of his Puerto Rican heritage with the complexity of his jazz influences: Thelonious Monk, Herbie Hancock, McCoy Tyner as well as his older brother, Charlie Palmieri.  Tickets range from $29-69.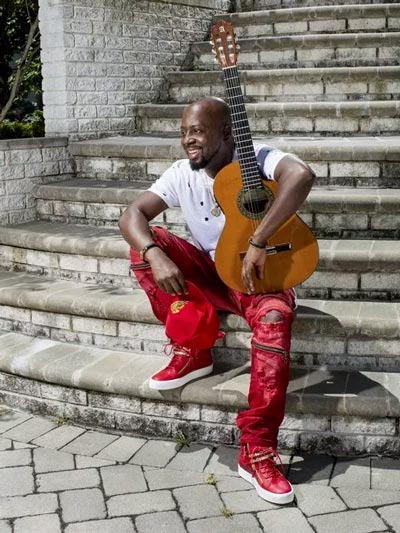 Wyclef Jean To Perform At Stone Pony During Asbury Park Music and Film Festival
(ASBURY PARK, NJ) -- Wyclef Jean has been added to the lineup for the Asbury Park Music & Film Festival (APMFF). Wyclef will perform on Saturday, April 28 at 9:30pm at the Stone Pony in Asbury Park, NJ.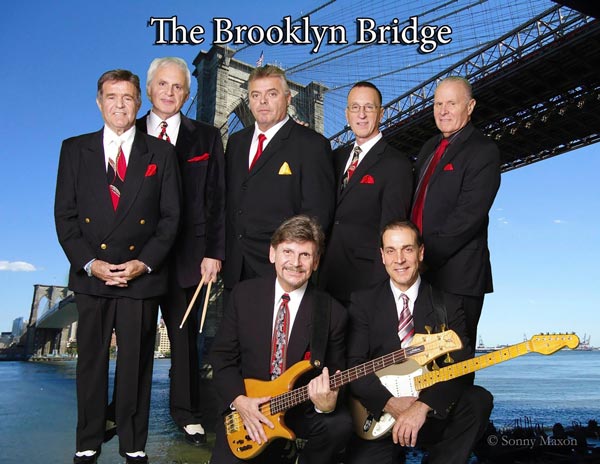 State Theatre Presents Golden Oldies Spectacular
(NEW BRUNSWICK, NJ) -- State Theatre New Jersey presents Golden Oldies Spectacular on Saturday, March 3, 2018 at 7:00pm. The concert features The Brooklyn Bridge; The Duprees; Shirley Alston Reeves, original lead singer of The Shirelles; The Marcels; The Capris; Cleveland Stills & The Dubs; Lenny Dell & The Demensions; and Frank Pizarro, former leader singer of Herb Reed's Platters.  Tickets range from $35-$85.