---
Did you know NJ Stage offers FREE Event Listings? Nearly 100,000 listings were viewed in January. Be sure to add your events to our calendar and get your shows noticed!
---
Senses Fail Releases Video For "Gold Jacket, Green Jacket..."
originally published: 01/12/2018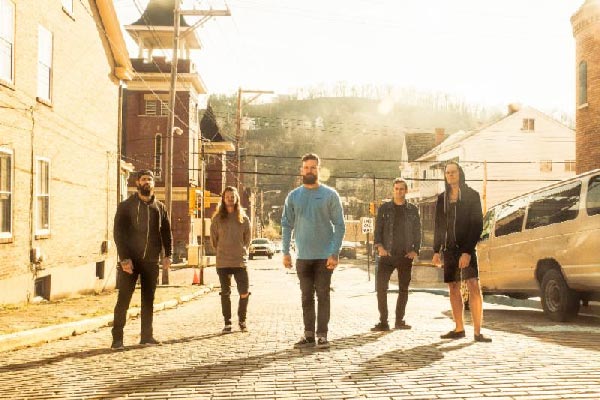 (RIDGEWOOD, NJ) -- Senses Fail will release their 7th full-length album on February 16 via Pure Noise Records.  Entitled, If There Is A Light, It Will Find You.  The first video from the album is for "Gold Jacket, Green Jacket...."
On the new single, singer Buddy Nielsen shares: "This song is an attempt to give a voice to the millions of people struggling everyday to follow their dreams and passions. We as a generation have endured and sacrificed much more than our elders give us credit for. War, climate change, mass shootings, economic uncertainty and crippling debt are just some of the struggles that we have been handed by the generation before us, all while be told we aren't doing enough to succeed. Despite all this we are strive to do whats right, follow our hearts and try to leave this world a better place."
If There Is A Light, It Will Find You was produced by Beau Burchell (Moose Blood, Saosin, Hands Like Houses) and is the first time singer Buddy Nielsen has fully written the entirety of the album alone. Nielsen experienced life-altering changes over the past two years that have contributed directly to the making of this record. The band has always been known for pushing boundaries lyrically and addressing topical issues from stage during a live show, but this time around you can feel the weight of uncontrollable stressors wearing down on Buddy as he navigates the listener through his personal life, from song to song.
Fans will notice a dramatic shift back to the band's rock roots, honing the sound they realized on iconic records like Let It Enfold You while also embracing the future of the band and personal experiences like both the loss and birth of a child. Underneath the album's brighter, melody-driven exterior lurks a dark fascination with the concept of mortality - creating a juxtaposition of light and shadows that directly reflects on Senses Fail's marked history.
Senses Fail is Buddy Nielsen (Vocals), Gavin Caswell (Guitar), Greg Styliades (Bass), Steve Carey (Drums) and Jason Milbank (Guitar).
---
The article continues after this ad
---
---
The band will be hitting the road for a full U.S. tour next month with support from Reggie and the Full Effect, Have Mercy,and Household. The month-long run kicks off on February 27th in Santa Ana and wraps up on March 31st in Las Vegas, bringing Senses Fail's high-energy and passion-driven live show to fans across the country. For more information or to purchase tickets visit http://sensesfail.com.


Jann Klose and The Voice's Josett Diaz To Perform At Ethical Brew To Benefit A Cause Close To Home
(TEANECK, NJ) -- On Saturday, December 8th, singer-songwriter and recording artist, Jann Klose will perform at Ethical Brew on behalf of Mind-Builders Creative Arts Center, a community arts and cultural center for children and teens located in Bronx, New York.  Doors open at 7:30, show begins at 8:00pm.
---
Kenny Chesney To Perform At Hard Rock Hotel & Casino
(ATLANTIC CITY, NJ) -- Focusing on smaller venues and markets not directly impacted by his massive stadium tours, Kenny Chesney sought to make his Songs for the Saints 2019 Tour mirror the intimacy of its namesake album. Inspired by the resilience of the people around him, Chesney doubles down on the human connection for his 2019 tour by seeking those members of No Shoes Nation who have spent the past decade and a half making the trip to stadium markets for what is now a summer tradition. On Saturday, May 11, 2019 he brings the tour to Hard Rock Live at Etess Arena in Atlantic City, NJ.
---
State Theatre New Jersey presents Cirque Dreams Holidaze
(NEW BRUNSWICK, NJ) -- State Theatre New Jersey presents Cirque Dreams Holidaze on Friday, December 7 at 8:00pm, Saturday, December 8 at 2:00pm and 8:00pm, and Sunday, December 9 at 2:00pm. Cirque Dreams Holidaze, a division of Cirque du Soleil, has become a critically acclaimed, state-of-the-art Broadway musical, and a fun-filled, holiday family show. Tickets range from $35-$98.
---
NJSO presents 2019 Winter Festival, 'Music Speaks'
(NEWARK, NJ) -- A trio of renowned guest artists with distinct musical voices—pianists Emanuel Ax and Daniil Trifonov and soprano Dawn Upshaw—headline the NJSO's Winter Festival, "Music Speaks," in January 2019. The Orchestra's signature artistic event takes place across three weekends, January 10–27, in six New Jersey venues.
---
RVCC Chorale to Perform Annual Holiday Concert on December 8th
(BRANCHBURG, NJ) --The RVCC Chorale will give its annual holiday concert on Saturday, December 8 at 8:00pm in the Welpe Theatre at Raritan Valley Community College's Branchburg campus. The program will feature Johann Sebastian Bach's cantata, Das Neugeborne Kindelein, as well as a cappella pieces from by Sergei Rachmaninov, Zoltan Kodaly and Giuseppe Verdi. The program also will include an audience singalong of traditional carols.
---


"Great Music!" Tavares and Harold Melvin's Blue Notes LIVE! at the Strand Theater
The music of the 1970s is alive and well this Saturday, November 3, 2018 at Lakewood, NJ's Strand Theater with a concert by the '70's R&B and soul groups Tavares and Harold Melvin's Blue Notes!
---
"An Amazing Musical Genius!" Brian Wilson LIVE! at the State Theatre
In the music room in the back of our house, there's an electric bass and amp, two acoustic guitars, a microphone and PA speakers, several pieces of music recording equipment, and a bookcase filled with books on music, not to mention a slew of assorted music memorabilia. But, perhaps, one of the most highly prized items in the room is hanging directly above the piano next to the college music diplomas.
---
Jazz Saxophonist Don Braden LIVE! at Toms River's Grunin Center
It's a breezy day for a new installment of the Jazz On a Sunday Afternoon concert series at Toms River, NJ's Grunin Center of the Arts this Sunday Oct. 27, 2018 afternoon. Today's special 3pm performance is entitled Earth, Wind and Wonder and is presented by jazz saxophonist Don Braden.
---
Charlie Thomas' Drifters, The Classics IV, and The Brooklyn Bridge LIVE! at The Strand, Lakewood
The stars are out this Saturday Oct. 26, 2018 evening in Lakewood, NJ for a "Golden Oldies" concert featuring Charlie Thomas' Drifters, The Classics IV, and The Brooklyn Bridge!
---
PODCAST: Grammy Winner Terri Lyne Carrington At TD James Moody Jazz Festival
Drummer, leader, and composer Terri Lyne Carrington made history as the first woman to win a Grammy for Best Instrumental Jazz for her album "Money Jungle: Provocative in Blue." Now, she brings her interpretation of Duke Ellington's "Money Jungle" to the TD James Moody Jazz Festival at NJPAC on November 11, 2018, as part of a program called "Jazz Vinyl Revisited." Producer Susan Wallner talks to Carrington about her connections to the jazz greats Clark Terry and Max Roach; her newest project, the Berklee Institute of Jazz and Gender Justice; and why she thinks drummers make natural leaders.
---
Event calendar
Saturday, Nov 17, 2018
---
MUSIC

---
---
---
---
---
---
---
---
---
---
---
THEATRE

---
Annie

@ Broad Street United Methodist Church, Burlington - 8:00pm
---
---
Annie

@ Axelrod Performing Arts Center, Deal Park - 2:00pm and 8:00pm
---
Apples In Winter

@ Centenary Stage Company - Kutz Theater of the Lackland Center, Hackettstown - 8:00pm
---
---
---
Kiss Me Kate

@ Broadway Theatre of Pitman, Pitman - 2:00pm and 8:00pm
---
---
---
---
---
Into the Woods

@ Studio Playhouse Upper Montclair, Upper Montclair - 8:00pm
---
---
COMEDY

---
---
DANCE

---
---
KIDS

---
---
LECTURE

---
---
View all events
---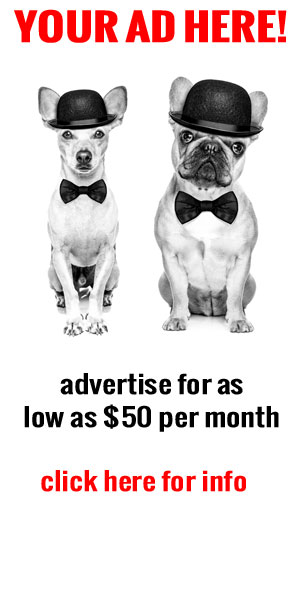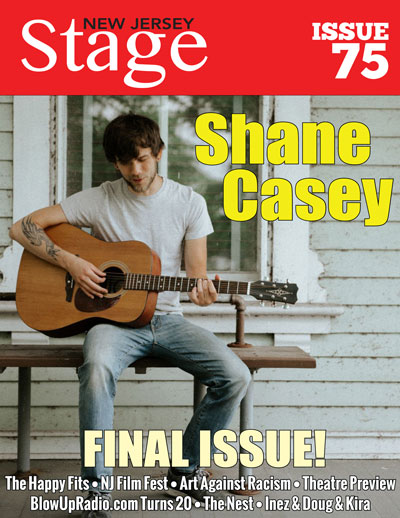 For more on our awards, click here