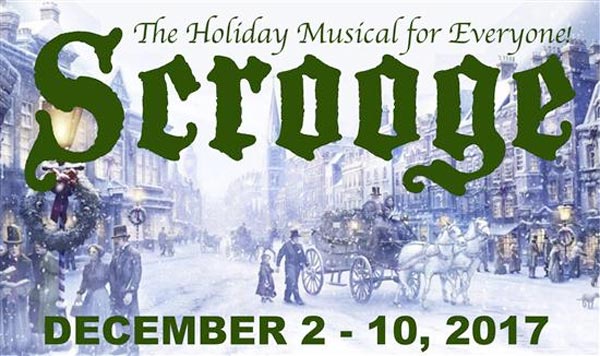 (LINCROFT, NJ) -- The Premier Theatre Company will present Scrooge: The Musical, December 2 -10, at the Henderson Theatre, located on the campus of Christian Brothers Academy in Lincroft. With book, music and lyrics by Leslie Bricusse, Scrooge: The Musical is closely adapted from 1970 musical film Scrooge starring Albert Finney.
Like the film, the musical closely follows the plot of Charles Dickens' A Christmas Carol, in which the miserly Ebenezer Scrooge undergoes a profound experience of redemption over the course of a Christmas Eve night, after being visited by the ghost of his former partner Jacob Marley and the Ghosts of Christmas past, present and future. This holiday classic features well loved local performers and marks the return to Premier's  production of Michael Kroll of Tinton Falls as Ebeneezer Scrooge. Scrooge! is presented by special arrangement with Samuel French, Inc.
Scrooge! will be live on stage, for 5 performances only. Opening night is on Saturday, December 2 at 8:00pm, followed by Sunday matinee, December 3 at 2:00pm and then the following weekend Friday, December 8 and Saturday December 9 at 8:00pm and Sunday at 2:00pm.
Tickets for Scrooge! The Musical are on sale now at the www.premiertheatre.com or by calling 732-774-7827(STAR). Ticket prices are $28.00 for Adults, $25.00 for Seniors, $22.00 for Students/Children. Group Discounts are also available.
The Henderson Theater is located on the Christian Brothers Academy campus at 850 Newman Springs Road in Lincroft, New Jersey.
---
originally published: 2017-11-14 00:00:00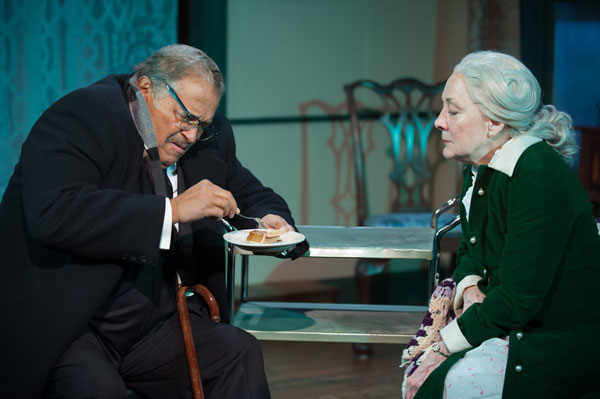 PHOTOS from "Driving Miss Daisy" at Mile Square Theatre
(HOBOKEN, NJ) -- Currently on stage at Mile Square Theatre is Alfred Uhry's powerful masterpiece Driving Miss Daisy. Set in the South between the late 40's and early 70's, the play explores an unlikely friendship between an elderly white Southern Jewish woman, Daisy Werthan, and her African-American chauffer, Hoke Colburn. The production runs until February 25.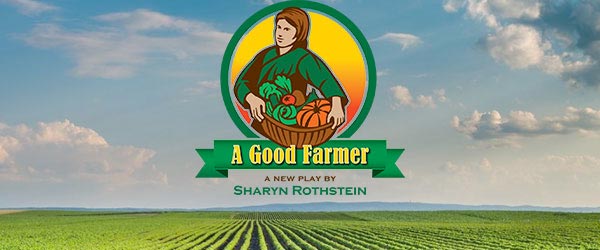 Sharyn Rothstein's "A Good Farmer" Raises Emotional Issues
Two women are talking, a small farmer and one of her employees. They're also friends. Immigration officers have just raided a nearby farm, and they're scared. Sharyn Rothstein's play "A Good Farmer" is set in a small town in upstate New York. It's a study in friendship, paranoia and competing loyalties that's looking for the human experience behind the kind of big issues that fill our daily news feed.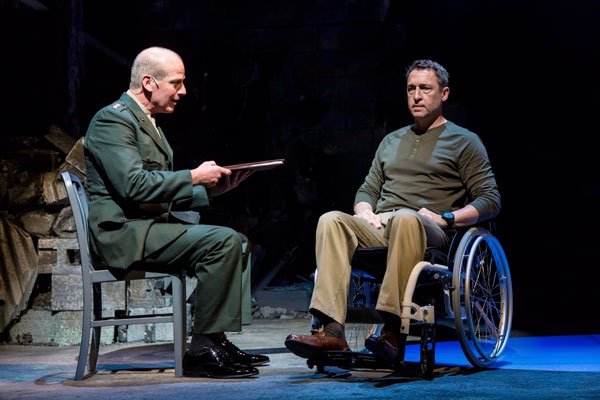 PHOTOS from "American Hero" at George Street
(NEW BRUNSWICK, NJ) -- From the author of last season's American Son, comes a raw, gritty drama which shines a light on how America honors its veterans, the corrupting effect of awards and commendations, and questions what it truly means to be a hero. American Hero joins American Son and a yet-to-be titled new work to create a trilogy of plays exploring American injustice by Christopher Demos-Brown.  The production runs January 30 through February 25.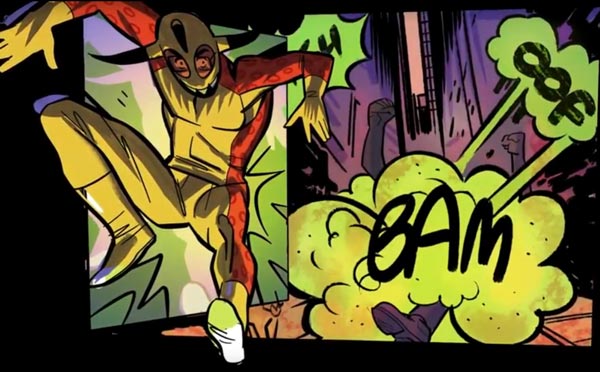 Two River Theater Premieres "El Coqui Espectacular and the Bottle of Doom"
There's a new superhero in town! "El Coquí Espectacular and the Bottle of Doom" is having its world premiere at Two River Theater. Featuring a down-on-his-luck comic book artist, this new play tells a lively story about following your passion and the strong ties of community. Jesse and Dave were at rehearsal in Red Bank to get the scoop from show's creators.