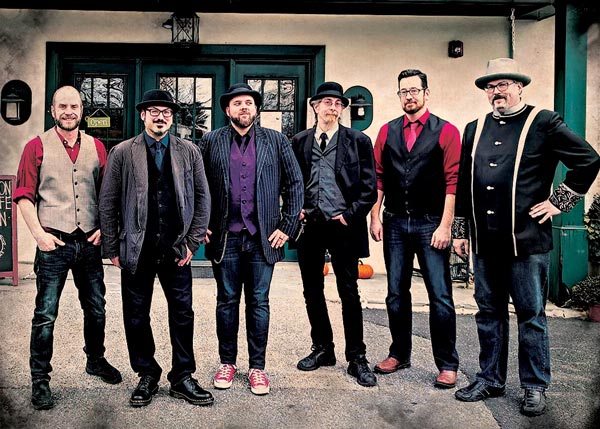 (JERSEY CITY, NJ) -- Scott Wolfson and Other Heroes will perform at Cathedral Arts Live in Jersey City on Friday, January 26, 2018 at 7:30pm.  Tickets for the high-energy Americana band are $15 in advance and $20 at the door.
Since 2011, Scott Wolfson and Other Heroes has seamlessly welded folk, blues, country, Broadway, and rock'n'roll into a smart, rootsy, compelling sound that is joined by a razor-sharp wit to seek out the humanity in moments of love, rage, and despair. Through six years and two albums (2014's Life on Fire and 2016's Welcoming the Flood), they have earned rave reviews, airplay, and fans on festival stages and in listening rooms throughout the Northeast. Their tight arrangements, wicked sense of humor, and big catchy sound make each show a true experience.

"They've kicked it up another notch…. The band continues to mature and even the quieter songs carry a bit more drama. As the songs continue to spill out of Scott Wolfson's fertile imagination, they keep getting more infectious and intriguing," said Richard Cuccaro, Acoustic Live in NYC.
 Scott Wolfson and Other Heroes consists of Skyler Bode, Matt Laurita, Kirk Siee, Chris Kelly, Mike Bell, and Scott Wolfson.
Cathedral Arts Live is located at Grace Church Van Vorst, 39 Erie Street in Jersey City, New Jersey.
---