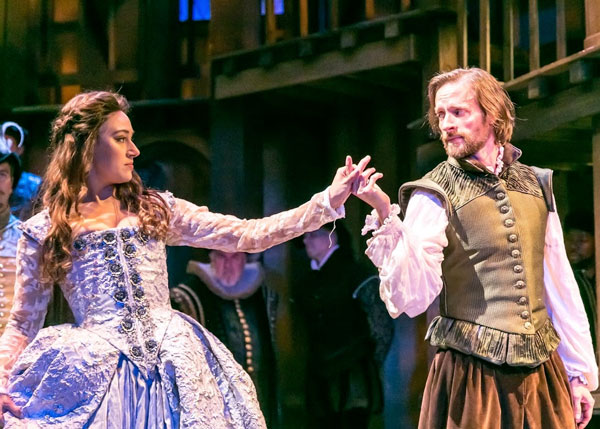 Now through November 12, the Shakespeare Theatre of New Jersey presents Shakespeare In Love. This exuberant theatrical "love letter" is based on the award-winning film of the same name and it's no less a joy than the original screen version. Filled with music, a huge cast of colorful characters, the play captures the Bard as he struggles with writer's block and a forbidden romance with the woman who becomes the muse who inspires some of his greatest work. An epic Elizabethan extravaganza, it is rousing, funny, and a beautiful homage to love, art, and Shakespeare himself.
Here's a look at some scenes from the play.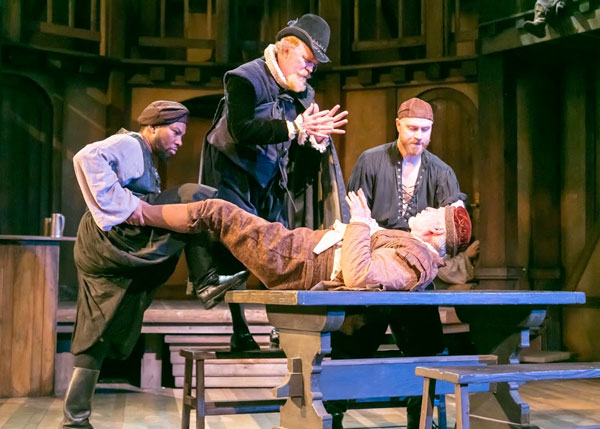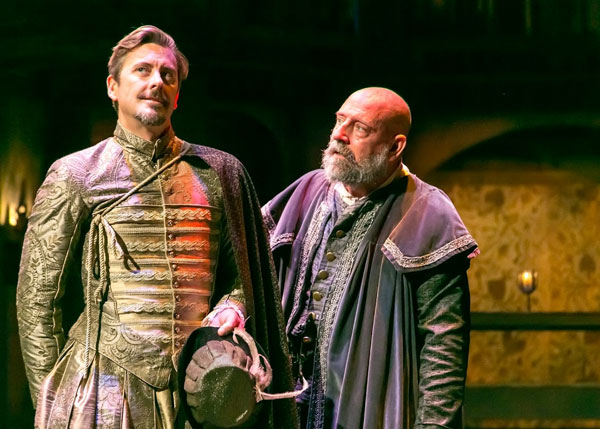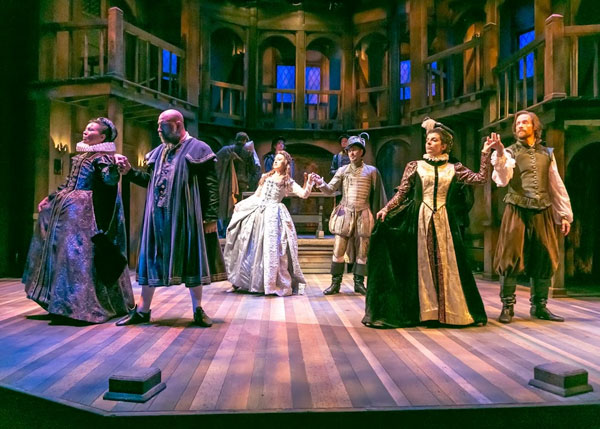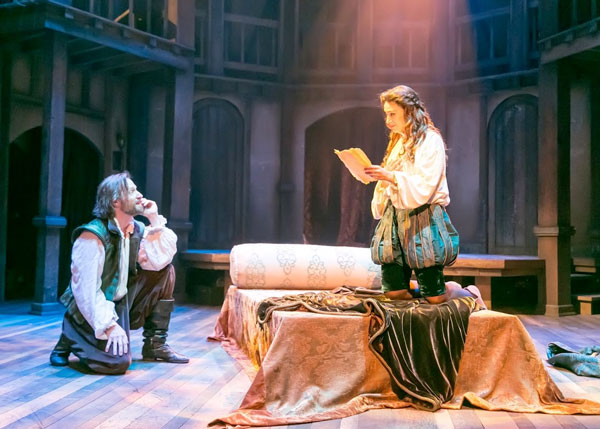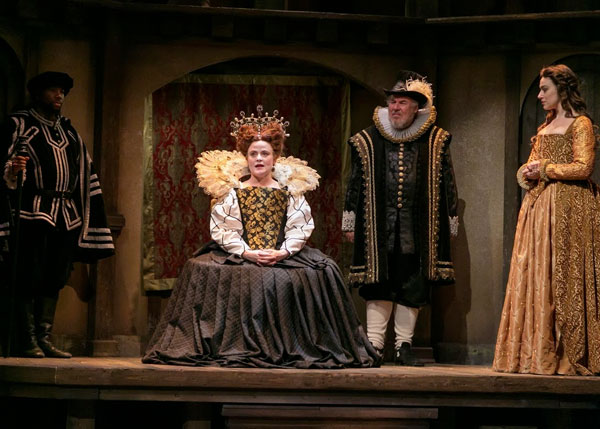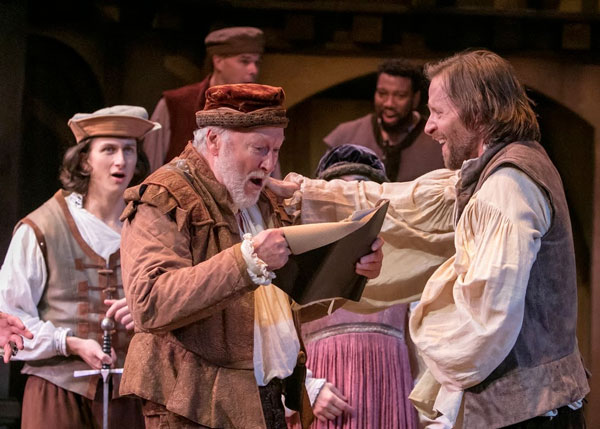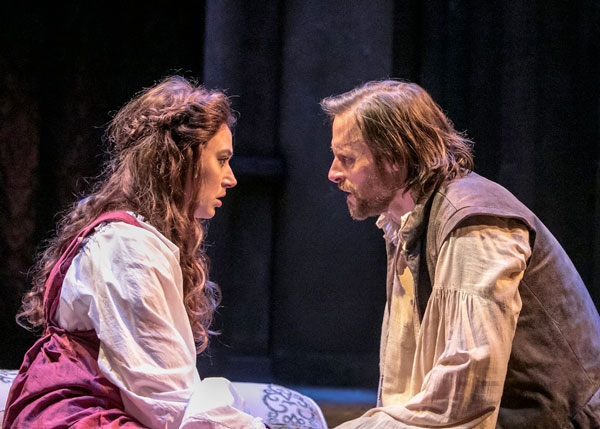 The Shakespeare Theatre of New Jersey is located at 36 Madison Avenue, Madison.  For more information visit www.shakespearenj.org/
All photos by Jerry Dalia.
---
originally published: 2017-10-24 08:43:11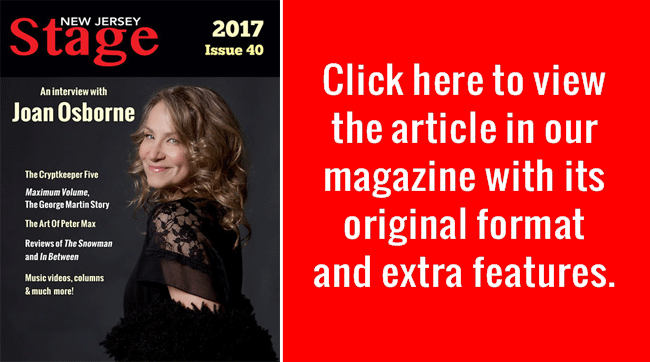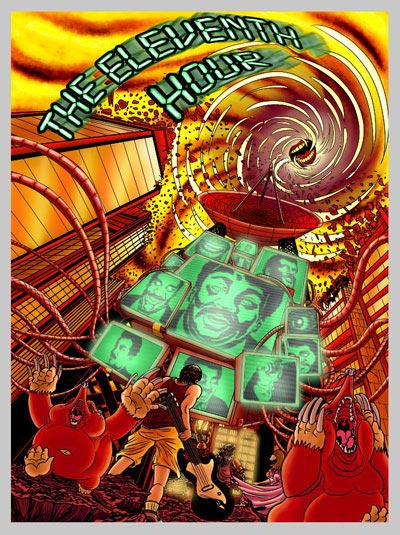 The Eleventh Hour!
It's the end of the world as we know it and a burnout basement rock and roller, his ex-girlfriend, a rising star astrophysicist, just might have the key to surviving the black hole bearing down on the Earth.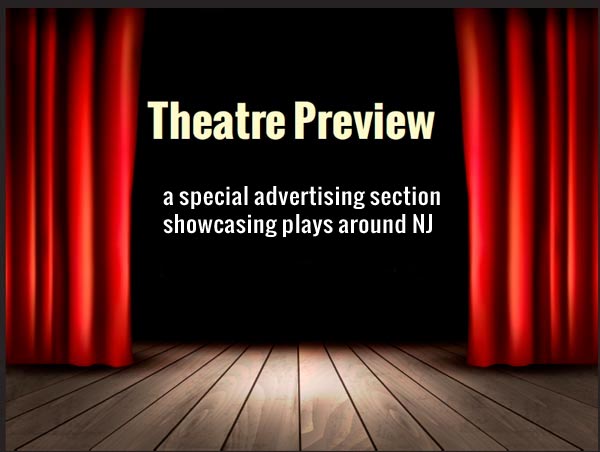 Theatre Preview: June 2018
A look at plays coming to stages around the Garden State. Remember to add your shows to the NJ Stage event calendar. Listings are always free and seen by thousands each week.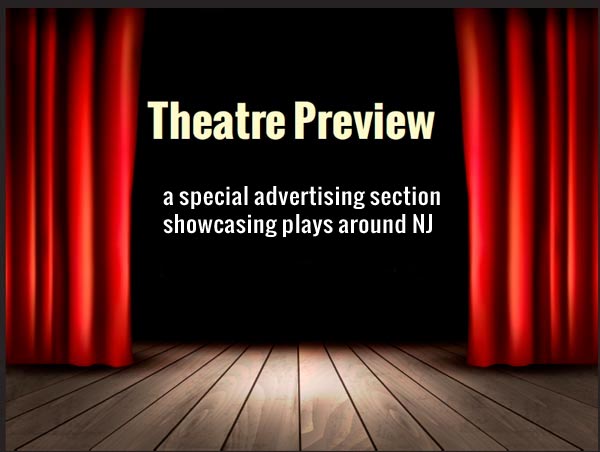 Theatre Preview: May 2018
New Jersey Stage takes a look at shows coming to stages around the Garden State with our monthly theatre preview in NJ Stage Magazine.  Issue 46 also contains features on The Nerd at George Street Playhouse and Turning Off The Morning News at McCarter Theatre.  The magazine is available for free at www.NJArtsMag.com and readable on any PC, tablet, or smartphone.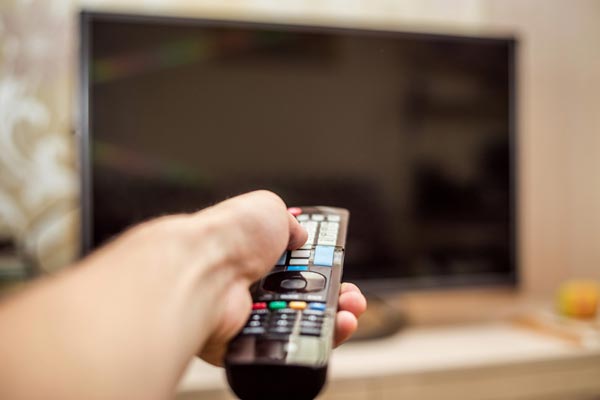 Turning off the Morning News
The award-winning playwright and New Jersey native, Christopher Durang, is back with Turning Off The Morning News - his third World Premiere commission for McCarter Theatre in Princeton. It serves as a follow up to his Tony Award-winning play Vanya and Sonia and Masha and Spike, and runs from May 4th through June 3rd.