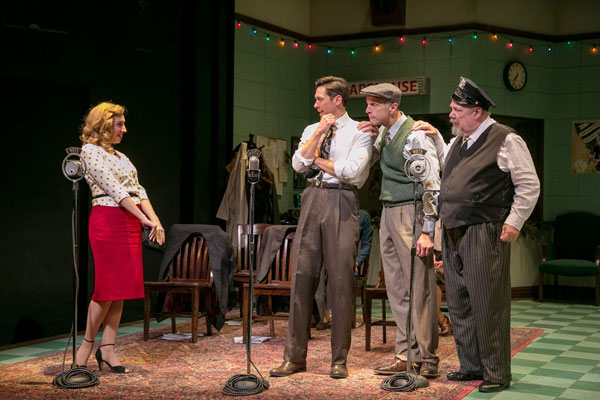 (MADISON, NJ) -- The Shakespeare Theatre of New Jersey wraps its 2017 season with It's a Wonderful Life: A Live Radio Play. The play runs until December 31st at the F.M. Kirby Shakespeare Theatre in Madison.  In the play, a group of actors and technicians gather in a 1940s radio station at holiday time to perform a live broadcast of It's a Wonderful Life. Replete with Foley sound effects, commercials from the era, and sprinkled throughout with a generous dose of humor and music, this charming piece brings the famous story to life in a new way and fills the theatre with the inspiring spirit of the holidays.
Here are some photos from the production.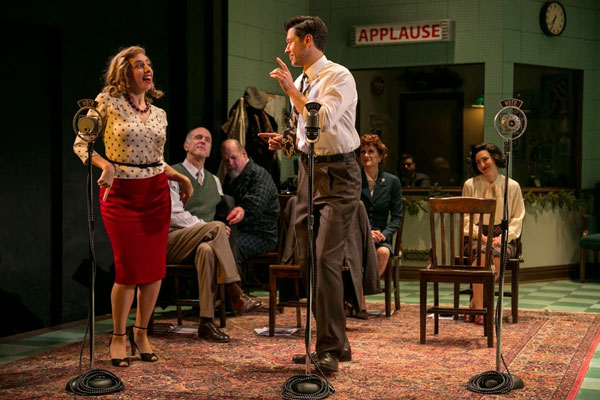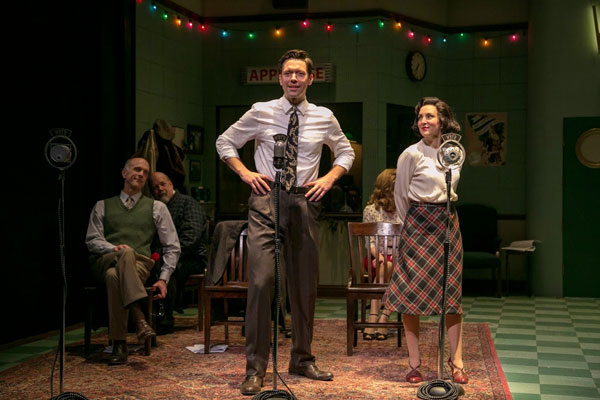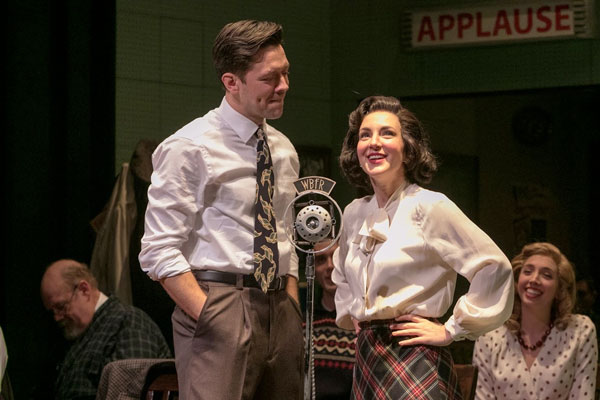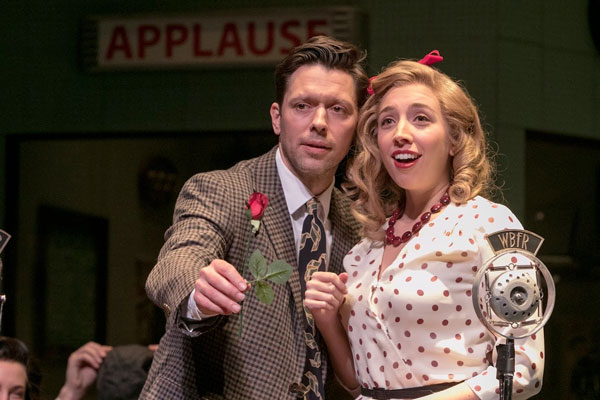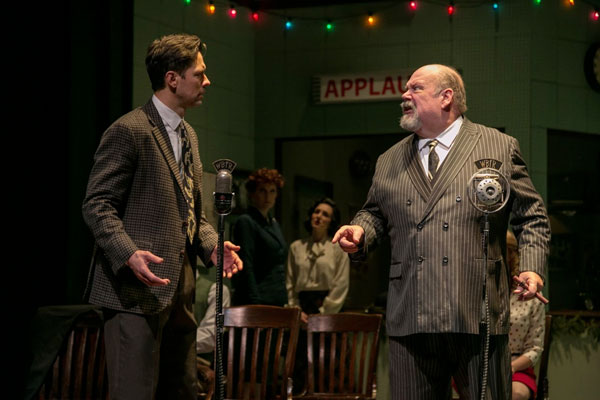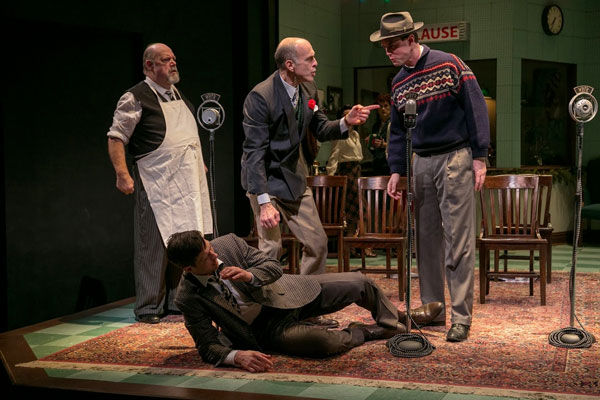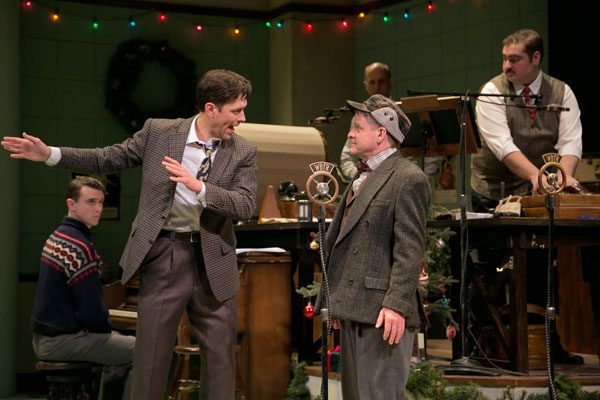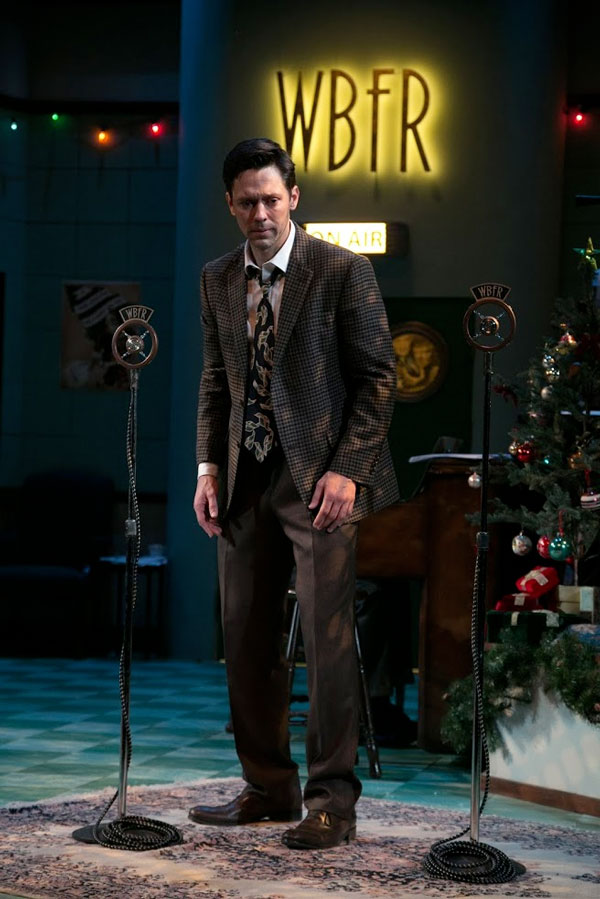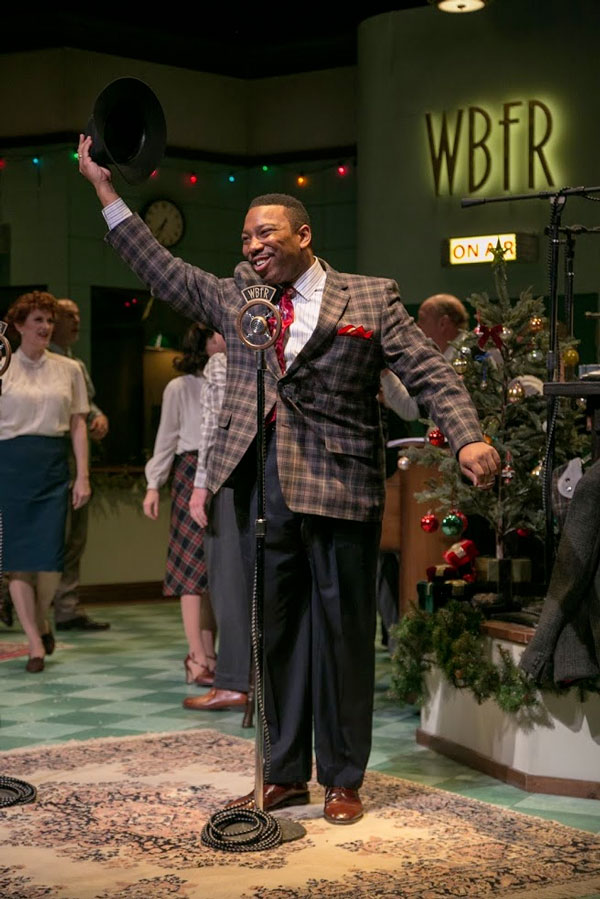 Director Doug West said, "It's a Wonderful Life has been a part of my holiday tradition for years. We've assembled a fantastic cast and creative team for this production, and I'm very excited at the idea of sharing this iconic holiday tale with our audience."
The F.M. Kirby Shakespeare Theatre is located at 36 Madison Avenue in Madison, New Jersey.
ALL PHOTOS BY JERRY DALIA
---
originally published: 2017-12-02 01:00:00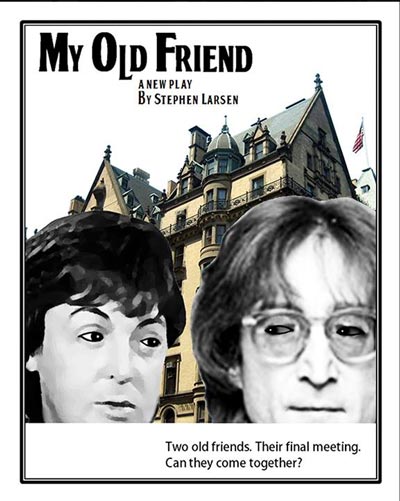 An Interview With Stephen Larsen About "My Old Friend" - The Final Meeting of John Lennon and Paul McCartney
(HOLMDEL, NJ) -- The Holmdel Theatre Company will present a reading of Stephen Larsen's play My Old Friend on Monday, June 4th at 7:00pm. The play is about a little-known final meeting of John Lennon and Paul McCartney.   This is the first public reading of the play. Admission is free and coffee is served.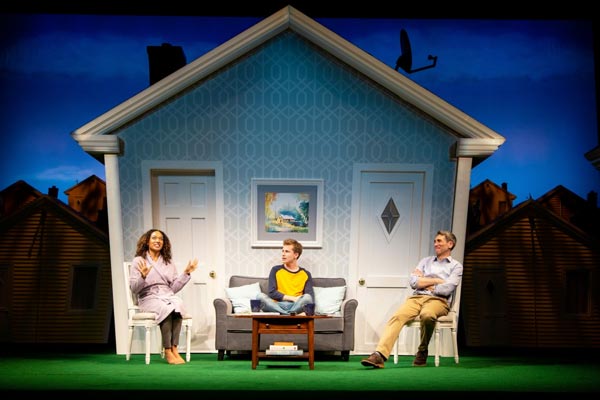 Good Friends Bring "Turning Off The Morning News" To The Stage
Mark Twain once observed, "The secret source of humor itself is not joy but sorrow." One of America's funniest playwrights, Christopher Durang, is proof. His plays are absurd, comical, and, almost always, very dark.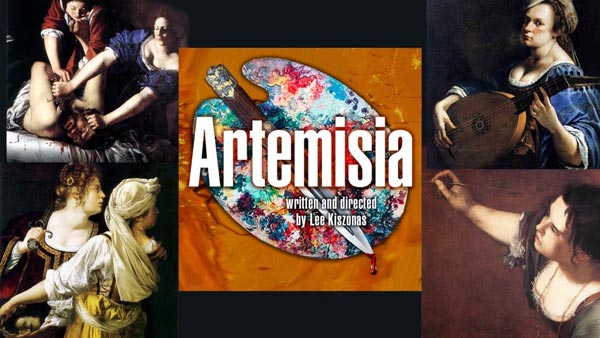 Who In The World Is Artemisia Gentileschi?
You know of Michelangelo, Da Vinci, Van Gough and Picasso. And, if you've ever been to elementary school, you've probably been taught about Georgia O'Keeffe. But what about Artemisia Gentileschi?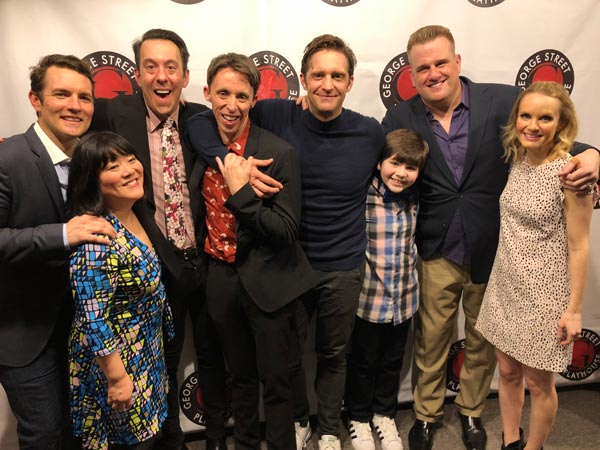 A Look At Kevin Cahoon, Director of "The Nerd" at George Street Playhouse
Before there was "American Idol" there was "Star Search," and before there was Carrie Underwood there was Kevin Cahoon.