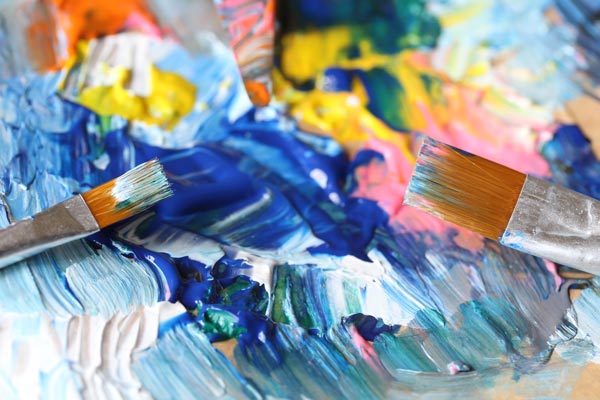 (BRANCHBURG, NJ) -- Raritan Valley Community College's (RVCC) Community Education Department, in conjunction with Art-4-All, is offering a non-credit Fine Arts class for adults this fall. The Fine Arts class will be offered Saturdays at Theatrical Corner (572 Allen Road in Basking Ridge) and Wednesdays/Thursdays at Old York School (580 Old York Road in Branchburg).
The course offers a relaxing and enjoyable art experience for all levels of students, including beginners, and prior art experience is not necessary. Students may work in a variety of media such as drawing, painting, collage and ceramics. Students may select their area of concentration, and the instructor will offer personal guidance. The fee per section is $200. All materials are included in the fee except oil paints, and there is a small charge for ceramics firing.
The classes will be held Saturdays, September 23-December 16 from 11:15am-1:15pm at Theatrical Corner, 572 Allen Road, Basking Ridge; Wednesdays from September 27-November 29 from 10:00am-noon at Old York School, 580 Old York Road, Branchburg; and Thursdays from September 28-December 14 from 7:00pm-9:00pm at Old York School, 580 Old York Road, Branchburg.
To register for the adult Fine Arts course and other Adult Program classes, visit www.raritanval.edu/communityed.  The Adult Personal Enrichment office is located on the first floor of Somerset Hall, room S147.
Raritan Valley Community College's main campus is located at 118 Lamington Road in Branchburg, NJ. Serving Somerset and Hunterdon County residents for close to 50 years, RVCC is an educational and cultural center that is nationally recognized for its innovative programming, service to the community and environmental leadership. The College offers more than 90 associate degrees and certificates, as well as career training, professional development, and adult and youth personal enrichment courses. For further information, visit www.raritanval.edu.
---
originally published: 2017-09-13 00:00:00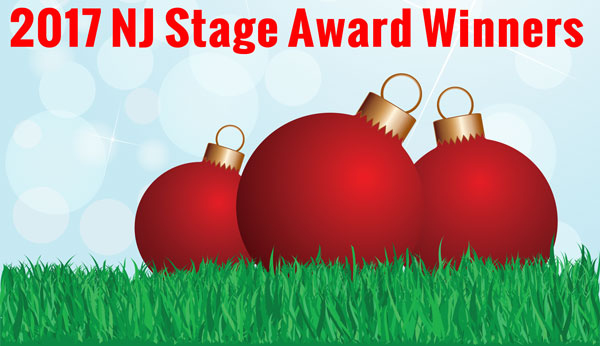 2017 NJ Stage Award Winners!
The NJ Stage Awards were create to promote places to experience the arts throughout the state. Initial voting takes place October 1-14 when the public gets the chance to vote on the full list of nominees. From there we tally the votes and create 10 finalists per category, based on a mix of the public vote and NJ Stage staff picks.  The public then votes on the finalists for the final 2 weeks of October.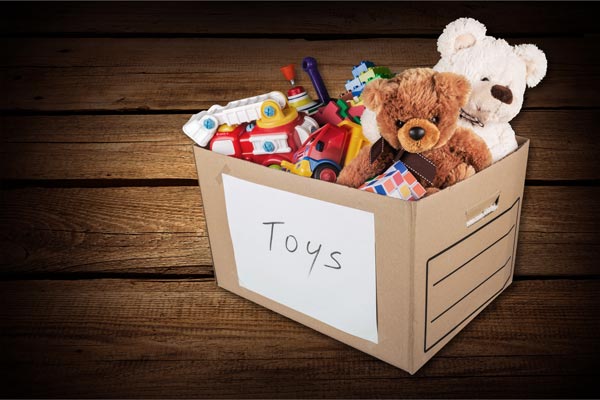 Arts Marketing Tips: Promoting Benefits
The holiday season helps bring out the best in people.  For arts organizations and artists, this often means taking part in benefits.  Whether it is helping to raise money or food for the local food bank, collecting blankets or clothing for the homeless, toys for tots, or bringing attention to a blood drive,  art is an excellent way to bring attention to a cause.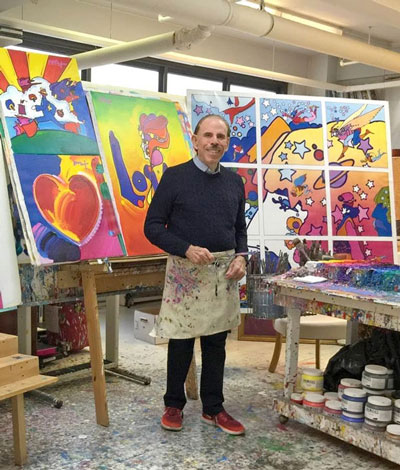 Peter Max: A Life In Art
When honoring iconic, global artists, no other humanitarian spirit, career or artistic expression emulates Peter Max. For the past six decades, Max has been part of the fabric of American pop culture, spreading peace, love and his universally recognized art across generations, cultures and eras. His work was and is for all - a democratization of art.  In October, Max celebrated his milestone 80th birthday, making him one of the last living pop artists of this generation.




Arts Unbound
The year was 2000 and Catherine Lazen was inspired to create an art school which would champion people with disabilities.  Fittingly, Lazen named it Arts Unbound.   Seventeen years later the nonprofit, located in Orange, New Jersey, is providing professional fine arts education, vocational assistance and a gallery exhibition space to 200-300 artists annually, thereby  challenging the stigma and lack of viable employment opportunities that all too often are associated with their constituency.