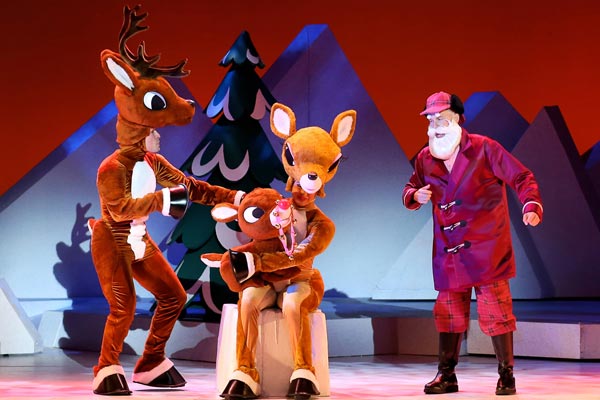 (NEW BRUNSWICK, NJ) -- State Theatre New Jersey presents Rudolph the Red-Nosed Reindeer: The Musical on Monday, December 18, 2017 at 3:00pm & 6:00pm. Come and see the highest rated holiday special live on stage, as your favorite iconic characters come to life to present this wonderful holiday tradition. Tickets range from $35-$85. 
The story tells the tale of a young Rudolph who, because of the appearance of his bright, shining nose, is excluded from the Reindeer Games. He flees Christmastown and meets up with new friends Hermey the Elf and Yukon Cornelius.  After finding The Island of Misfit Toys, Rudolph journeys home where a snowstorm of epic proportions is threatening Christmas. Can Rudolph rescue his family and friends and help Santa save the holiday?
The TV special Rudolph the Red-Nosed Reindeer has been running on air every holiday season since 1964. In those many decades, the loveable stop-motion characters have soared his way into the hearts of children and adults alike. "Rudolph the Red-Nosed Reindeer: The Musical is a wonderful new way to experience this family tradition" says producing partner Jonathan Flom. Just as the original TV special, this production entertains viewers, as well as educating them about the important message that we should accept and celebrate our differences.
The cast of this production brings their energy and excitement to the classic songs and dialogue, as cute puppets highlight the loveable "roughness" from the TV special's stop motion effects. With the assistance of the orchestration talents of William C. White and script adaptation by Robert Penola, the production has proved to instill every audience member with holiday joy and the important lessons from the show.
STATE THEATRE NEW JERSEY is located at 15 Livingston Ave in New Brunswick, New Jersey.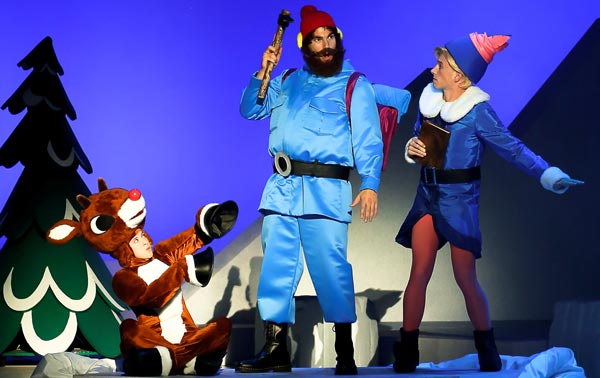 ---
originally published: 2017-12-07 00:00:00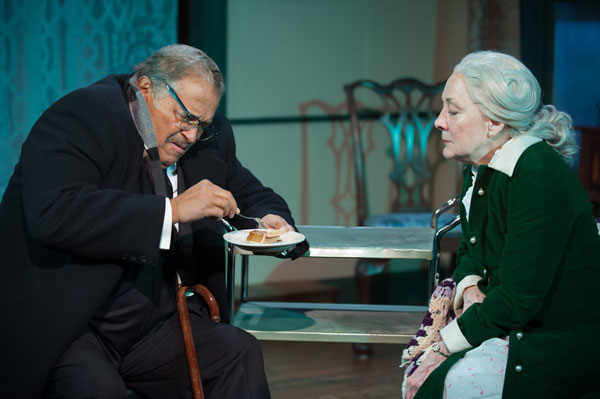 PHOTOS from "Driving Miss Daisy" at Mile Square Theatre
(HOBOKEN, NJ) -- Currently on stage at Mile Square Theatre is Alfred Uhry's powerful masterpiece Driving Miss Daisy. Set in the South between the late 40's and early 70's, the play explores an unlikely friendship between an elderly white Southern Jewish woman, Daisy Werthan, and her African-American chauffer, Hoke Colburn. The production runs until February 25.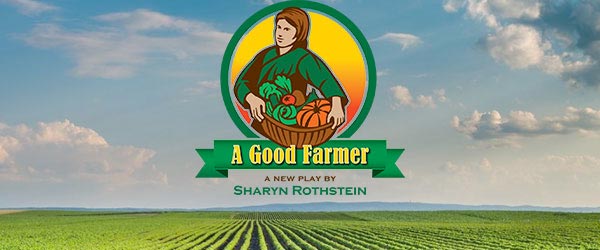 Sharyn Rothstein's "A Good Farmer" Raises Emotional Issues
Two women are talking, a small farmer and one of her employees. They're also friends. Immigration officers have just raided a nearby farm, and they're scared. Sharyn Rothstein's play "A Good Farmer" is set in a small town in upstate New York. It's a study in friendship, paranoia and competing loyalties that's looking for the human experience behind the kind of big issues that fill our daily news feed.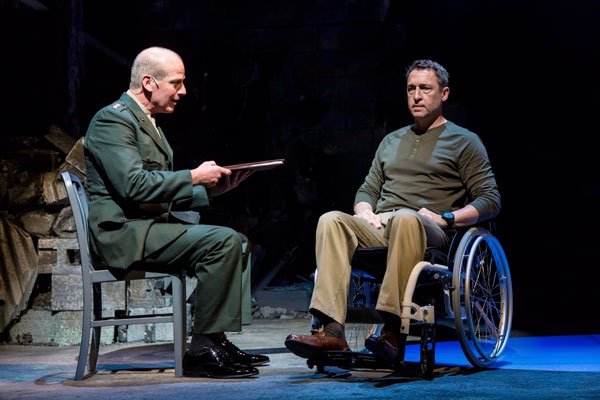 PHOTOS from "American Hero" at George Street
(NEW BRUNSWICK, NJ) -- From the author of last season's American Son, comes a raw, gritty drama which shines a light on how America honors its veterans, the corrupting effect of awards and commendations, and questions what it truly means to be a hero. American Hero joins American Son and a yet-to-be titled new work to create a trilogy of plays exploring American injustice by Christopher Demos-Brown.  The production runs January 30 through February 25.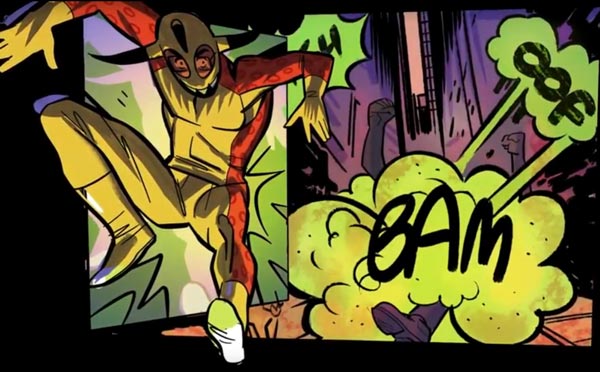 Two River Theater Premieres "El Coqui Espectacular and the Bottle of Doom"
There's a new superhero in town! "El Coquí Espectacular and the Bottle of Doom" is having its world premiere at Two River Theater. Featuring a down-on-his-luck comic book artist, this new play tells a lively story about following your passion and the strong ties of community. Jesse and Dave were at rehearsal in Red Bank to get the scoop from show's creators.