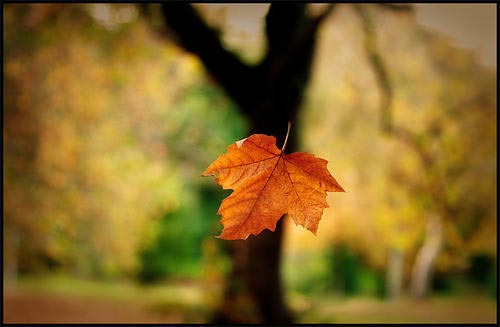 "Fall," a world premier dance/music collaboration, celebrates the 20th Anniversary Season of Roxey Ballet. Choreographed for Roxey Ballet company members by Founder and Artistic Director Mark Roxey, with a newly-commissioned score by composer Robert Maggio,  "Fall" also features video art and live music performed by violinist Ruotao Mao and cellist Thomas Kraines. Inspired by the story "The Fall of Freddie the Leaf" by best-selling author Leo Buscaglia, "Fall" examines the natural, interconnected circle of life through an exploration of music and movement.
FALL has its New Jersey premiere at The College of New Jersey's Kendall Theatre on March 27, 2015 at 7:00 pm. Of the 1,618 applications received in New Music USA's first round of grants, FALL was one of 60 projects awarded.
Included in this program is a newly commissioned ballet created by Roxey Ballet company choreographer Giovanni Ravelo and two additional  works performed by 30 of Roxey Ballet's estemed trainees:  "Cygnets Do Grow Up" and "Turning To Stone." Dont miss this action- packed evening of beautiful music, dancers, and dance, a fabulous program that will appeal to audiences of all ages.
Roxey Ballet is a world class, all-inclusive contemporary ballet company that uses dance to build community and cultural bridges. The company maintains a full schedule of local, national, and international touring. Roxey Ballet was incorporated in 1995 as a New Jersey non-profit organization whose mission is to deliver artistic and cultural excellence through professional dance performances, residencies, educational programs, workshops, and master classes.     For more information on the company visit their website at www.RoxeyBallet.org.
---
originally published: 2015-03-19 11:50:32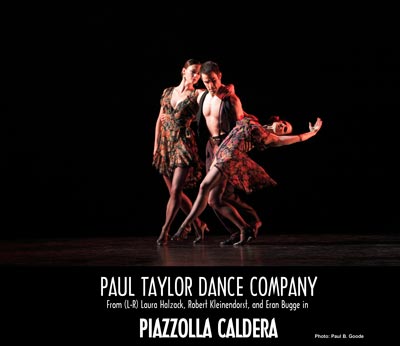 Paul Taylor American Dance Company To Perform At AxelrodPAC
(DEAL PARK, NJ) -- Paul Taylor American Dance Company comes to Axelrod Performing Arts Center for one night only on Saturday, April 14 at 8:00pm. Paul Taylor, one of the most accomplished artists this nation has ever produced, continues today to shape the homegrown American art of modern dance as he has since becoming a professional dancer and pioneering choreographer in 1954. Having performed with Martha Graham's company for several years, Mr. Taylor uniquely bridges the legendary founders of modern dance – Isadora Duncan, Ruth St. Denis, Ted Shawn, Doris Humphrey and Martha Graham – and the dancemakers of the 21st Century with whom he is now working.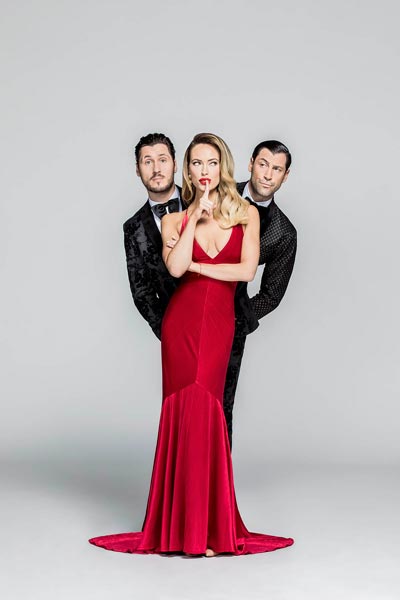 Maks, Val & Peta Live on Tour: Confidential Comes To MayoPAC
(MORRISTOWN, NJ) -- Following a smash hit first tour, Maks and Val, the hottest stars of ABC's Dancing With The Stars, are back with an all new spectacular show and this time the family has grown. Maks, Val & Peta Live on Tour: Confidential, comes to Mayo Performing Arts Center, Friday, April 13, for two performances at 4:00 pm and 8:00pm.




Hub City Opera and Dance Company Inc. To Present Inaugural Production In April
(NEW BRUNSWICK, NJ) -- Hub City Opera and Dance Company Inc. announces its inaugural production, Carl Orff's Der Mond, in collaboration with Rutgers Mason Gross Music and Dance Departments and the Mason Gross Extension Division. The production will take place on Sunday, April 15, 2018. at 7:30pm in the NicholasMusic Center, 85 George Street, New Brunswick, NJ, Rutgers University, Douglass Campus.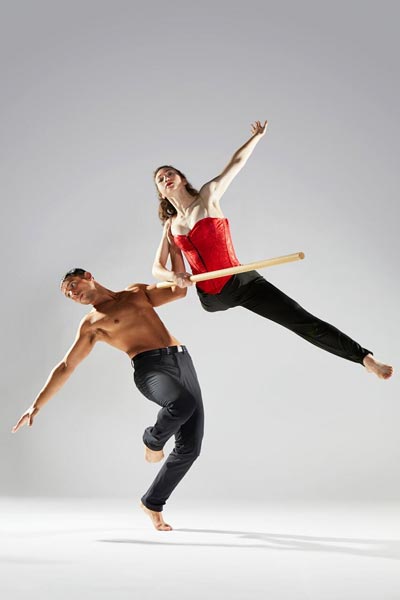 Centenary's Annual Dance Festival To Close With "Esther" by Nimbus Dance Works
(HACKETTSTOWN, NJ) -- Centenary Stage Company's Annual Dance Festival closes on Sunday, March 25 at 3:00pm in the Lackland Performing Arts Center with Nimbus Dance Works.  Nimbus Dance Works brings to life the powerful story of Biblical heroine Esther, an inspirational young woman who arose from very humble beginnings.  Esther's evolution from a position of passivity to possibility, and ultimate empowerment, examines the questions of "How is power wielded?"  "Who gets to be the boss?" and "What role does gender and sexuality play in all of this?"