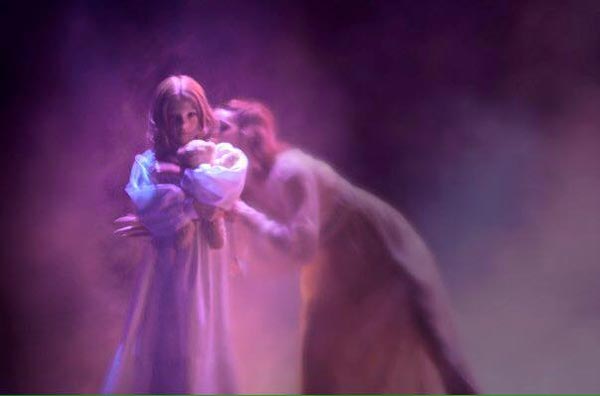 Roxey Ballet kicks off its 21st season with its dance adaptation of Bram Stoker's "Dracula". Roxey Ballet's "Dracula" interprets Stoker's famed horror story through a complete sensory experience of movement, music and spoken word with pyrotechnic, sound and lighting effects. Showcasing 14 professional dancers, the performances take place in the intimate, 72-seat Canal Studio Theater in Lambertville.
"We're so excited to celebrate Halloween in Lambertville with 12 thrilling performances of our popular Dracula ballet," said Mark Roxey, Founding Director of Roxey Ballet. "This production is not for the faint-of-heart. The small venue combined with bone-chilling music and multi-media effects draws the audience deeply into 18th century England and the disturbing story crafted by our world-class dancers."
Mark Roxey's original dance choreography, set to a collage of music and sound effects by David Hanoman and stage designs by Lisa McMillan, follows Stoker's classic vampire tale. The audience comes face-to-face with all the notorious characters: the unwary Renfield who accidentally falls victim to Dracula on his way to the opera; the lovely, easily-seduced Lucy; and Dr. Van Helsing who leads the attack to rescue Lucy and others fallen prey to the vampires.
Performances take place at the Canal Studio Theater, 243 North Union Street in Lambertville, New Jersey on Friday, October 23 at 6:00 p.m. and 8:00 p.m.; Saturday, October 24 at 4:00 p.m. and 7:00 p.m.; Sunday, October 25 at 2:00 p.m. and 4:00 p.m.; and Halloween weekend on Friday, October 30 at 6:00 p.m. and 8:00 p.m.; Saturday, October 31 at 4:00 p.m. and 7:00 p.m. and Sunday, November 1 at 2:00 p.m. and 4:00 p.m.
General admission seating may be purchased online at www.RoxeyBallet.org or by phone at (609) 397-7616. Tickets cost $30.00 in advance and $35.00 at the door. There are special rates for seniors and disabled. The audience is encouraged to come in Halloween costume. Parental discretion is advised.  
---
The article continues after this ad
---
---
Roxey Ballet's programs are made possible in part by funds from the New Jersey State Council on the Arts, a Partner Agency of the National Endowment for the Arts, Geraldine R. Dodge Foundation, Merck Foundation, Bunbury Foundation, Hunterdon County Cultural & Heritage Commission, and individuals and businesses.
originally published: 2015-10-21 13:12:11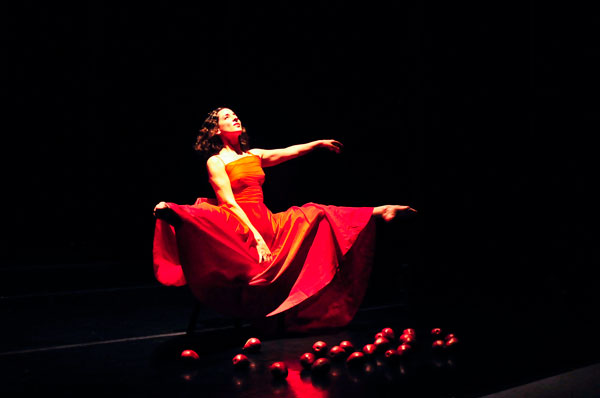 Nine Award-Winning NJ Choreographers To Perform At SOPAC
(SOUTH ORANGE, NJ) -- Choreographers are a rare breed of innovators. Moving dancers through space with humor, passion, elegance and power is their specialty. Now, the New Jersey State Council on the Arts and South Orange Performing Arts Center (SOPAC) present Artists Who Innovate: A Celebration of New Jersey Choreographers, two spectacular evenings of performances from nine New Jersey choreographers on May 4 and 5 at 8:00pm.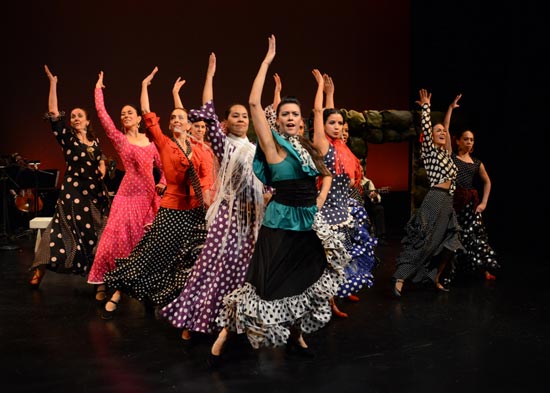 Alborada Spanish Dance Theatre Celebrates 20 Years
Celebrate the past, present and future of the widely acclaimed Alborada Spanish Dance Theatre on Friday, September 25 at 7:30pm for a special anniversary production "20 Years of Flamenco and Spanish Dance in New Jersey", at Crossroads Theatre (located at 7 Livingston Avenue, New Brunswick, NJ). Tickets are $30 VIP/Front Row Seating; $25 General seating and $18 Seniors/Students. Order tickets on-line at http://alborada.bpt.me or call 800-838-3006. For more information AlboradaDance.org.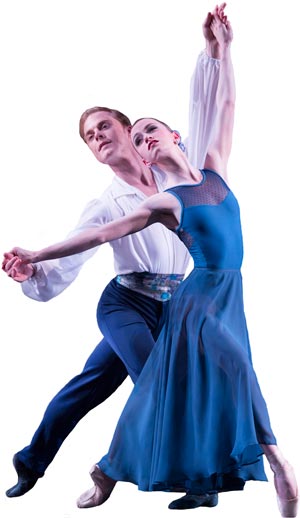 Inside American Repertory Ballet's 2015-2016 Season
The upcoming season for American Repertory Ballet (ARB) includes performances throughout New Jersey and New York City. The 2015-2016 season will kick off on September 24 at Rider University Bart Luedeke Center with an open rehearsal and State of the Art Address, celebrating five years of Artistic Director Douglas Martin's artistic leadership.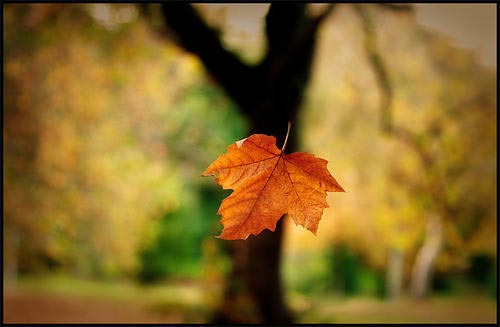 Roxey Ballet Presents Fall
"Fall," a world premier dance/music collaboration, celebrates the 20th Anniversary Season of Roxey Ballet. Choreographed for Roxey Ballet company members by Founder and Artistic Director Mark Roxey, with a newly-commissioned score by composer Robert Maggio, "Fall" also features video art and live music performed by violinist Ruotao Mao and cellist Thomas Kraines. Inspired by the story "The Fall of Freddie the Leaf" by best-selling author Leo Buscaglia, "Fall" examines the natural, interconnected circle of life through an exploration of music and movement.