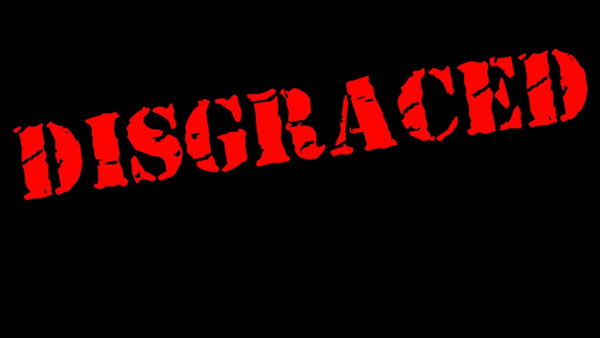 (LAWRENCEVILLE, NJ) -- Rider Theatre will present the Disgraced in the Yvonne Theater on the campus of Rider University in Lawrenceville, N.J. November 15 through 19.  In this powerful 2013 Pulitzer-prize winning play, Islamophobia is examined in a post 9/11 progressive society with dire consequences. In her program note, director Miriam Mills writes:
"Americans have been sold a bill of goods. In our elementary school history textbooks, we read that a big part of America's greatness was due to our being a nation that is a "melting pot." We were taught that if we worked hard, studied hard, behaved ourselves and fit in, we would be accepted. 'Don't act too ______________ (black, Jewish, Asian, brown, Muslim?) Let's all act like WASPS and if we do, we, too, can have a slice of the American Pie.' Is it true? My parents told me many stories of German Jews who did not act too Jewish and even put Christmas trees in their homes. Alas, they, too, were put on the train to Auschwitz. This play asks us to stop pretending.  It is my wish that we stop trying to be what we can never be. I hope that watching this play will help us to begin embracing our own cultural heritages. Let us not be disgraced by our differences, but proud of them."
Miriam Mills has directed more than 100 shows nationally included productions of Extremities, The Pillowman, Rent and Sweet Charity. She has twice received the Kennedy Center ACTF Meritorious Directing Award for Excellence in Directing for her productions of The Pillowman and The Misanthrope. She is active in the Association for Theater in Higher Education and currently serves as the director of the Acting Program for the national association.   Ms. Mills is an active voice-over artist and her New York acting credits include leads in such productions as Romeo and Juliet, Hotel Baltimore and Company.
A preview performance will be Wednesday, November 15 at 7:30 p.m., and performances will be Thursday, November 16 at 7:30 p.m.; Friday, November 17 at 7:30 p.m.; Saturday, November 18 at 2 p.m. and 7:30 p.m.; and Sunday, November 19 at 2 p.m. The production, directed by Miriam Mills, will be performed by Rider University students.
Rider University's Theatre program has a rich tradition of preparing students for successful careers in all aspects of the theatre. Graduates of the program are working with national theatre companies, in film and on television. Our campus productions have earned critical praise for more than 50 years and offer the community the opportunity to see aspiring actors in the early stages of their careers.
---
The article continues after this ad
---
---
Tickets for the Disgraced performances are $20 for adults and $10 for students and seniors. They can be purchased at the door, through the box office at 609-896-7775 or online at www.rider.edu/arts. General admission preview tickets are $9 and are only available at the door.  For more information, visit rider.edu/arts. Rider University is located at 2038 Lawrenceville Road in Lawrenceville, N.J.