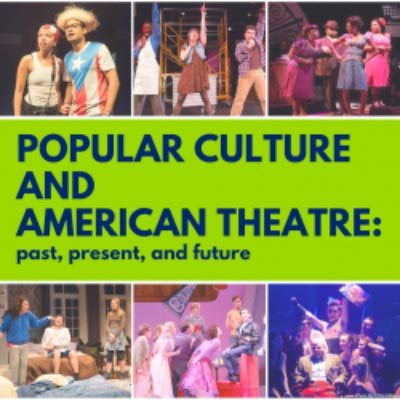 (PRINCETON, NJ) -- The Lewis Center for the Arts hosts Popular Culture and American Theatre: past, present, and future on Tuesday, March 20 at 7:00pm.  This is a panel discussion featuring leadership from four of the state's top professional theatres: The Shakespeare Theatre of New Jersey, Two River Theater, Passage Theatre, and Paper Mill Playhouse. The panel  will explore the tension and the harmony between theatre and pop culture. The event is free admission but reservations are recommended.
While sometimes overshadowed by popular culture—in the way that movies, television, sports, digital media, fashion, and politics are in the immediate frenetic moment—theatre has nonetheless lasted the march of history and both infiltrated and been infiltrated by popular culture's force. Bonnie Monte, Artistic Director at The Shakespeare Theatre of New Jersey in Madison, brings the perspective of classic theatre—a genre that, unlike the fleeting nature of pop culture, has persisted in interest and relevance through the centuries. John Dias, Artistic Director at Two River Theater in Red Bank, has been championing new work targeting younger audiences, and will speak to how he works with and against pop culture to capture their attention. Ryanne Domingues, Artistic Director at Passage Theatre in Trenton, focuses her work on diverse voices that are often excluded from pop culture, and will speak to theatre's efforts to get them heard. Todd Schmidt, Managing Director of Paper Mill Playhouse in Millburn, brings the perspective of a theatre that has successfully developed and produced musicals that have made forays in to popular culture. 
The discussion will be moderated by Paula Alekson, Artistic Engagement Manager at McCarter Theatre in Princeton, and will be opened to audience questions and comments.
Lewis Center for the Arts is located at 122 Alexander Street in Princeton, New Jersey.
This program is presented by NJ Theatre Alliance and hosted by Princeton University's Lewis Center for the Arts and made possible through the generous support of the New Jersey Historical Commission.
---
originally published: 2018-03-09 00:00:00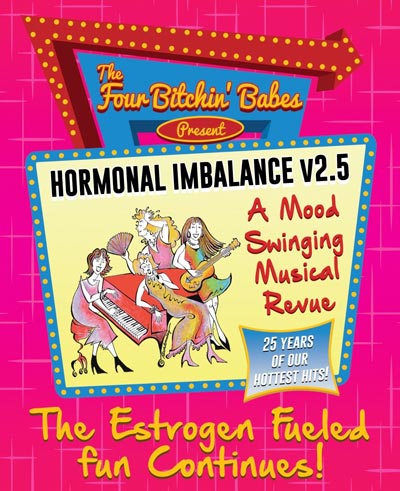 The Four Bitchin' Babes Presents "Hormonal Imbalance V2.5: A Mood-Swinging Musical Revue"
What does it mean when you call something "timeless?" A Dictionary.com definition is "referring or restricted to no particular time." A British dictionary site defines it as "unaffected or unchanged by time; ageless." And to fine-tune it more, I offer you "enduring," a synonym for timeless.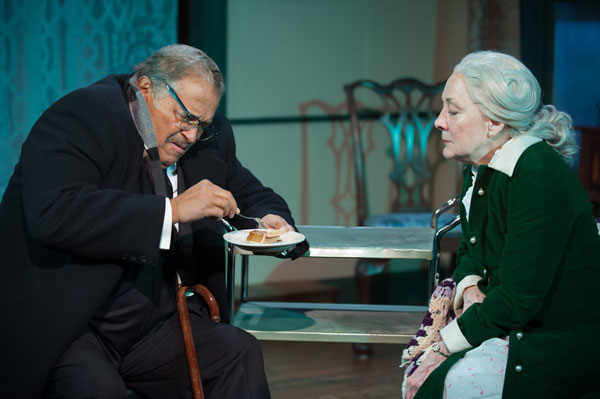 PHOTOS from "Driving Miss Daisy" at Mile Square Theatre
(HOBOKEN, NJ) -- Currently on stage at Mile Square Theatre is Alfred Uhry's powerful masterpiece Driving Miss Daisy. Set in the South between the late 40's and early 70's, the play explores an unlikely friendship between an elderly white Southern Jewish woman, Daisy Werthan, and her African-American chauffer, Hoke Colburn. The production runs until February 25.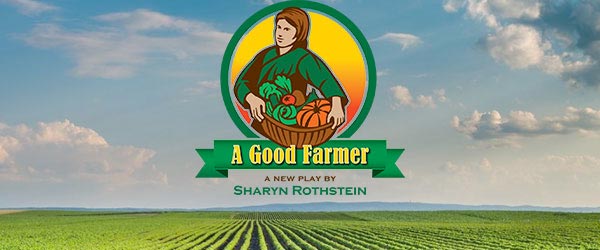 Sharyn Rothstein's "A Good Farmer" Raises Emotional Issues
Two women are talking, a small farmer and one of her employees. They're also friends. Immigration officers have just raided a nearby farm, and they're scared. Sharyn Rothstein's play "A Good Farmer" is set in a small town in upstate New York. It's a study in friendship, paranoia and competing loyalties that's looking for the human experience behind the kind of big issues that fill our daily news feed.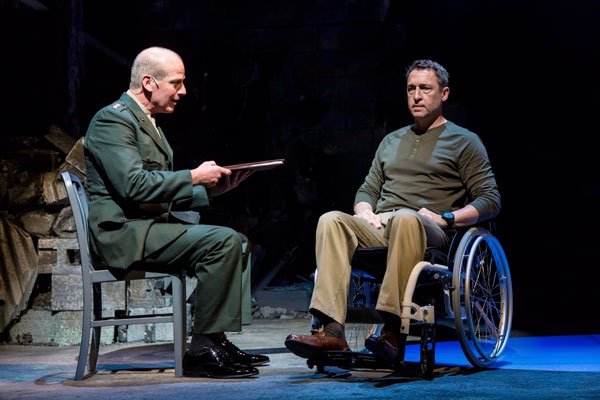 PHOTOS from "American Hero" at George Street
(NEW BRUNSWICK, NJ) -- From the author of last season's American Son, comes a raw, gritty drama which shines a light on how America honors its veterans, the corrupting effect of awards and commendations, and questions what it truly means to be a hero. American Hero joins American Son and a yet-to-be titled new work to create a trilogy of plays exploring American injustice by Christopher Demos-Brown.  The production runs January 30 through February 25.