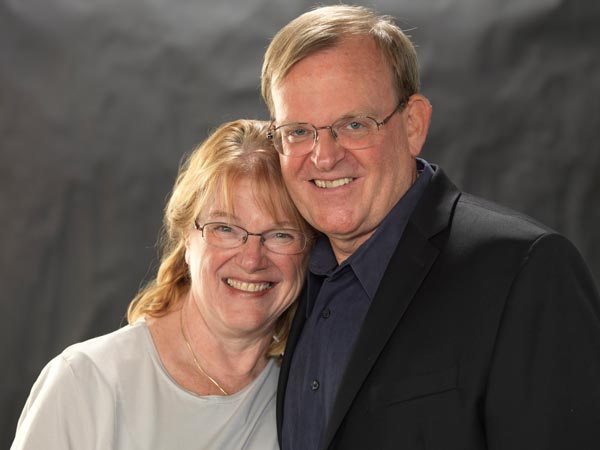 (MAURICETOWN, NJ) -- Renowned pianist Clipper Erickson and his wife, handbeller Risë Kagan-Erickson, will be the featured performers at the next Maurice River Music salon concert on Sunday, January 14, 2018 at 2:30pm, at a residence in the Mauricetown, NJ area.   For the program, Risë Kagan-Erickson will perform selections from Edvard Grieg's Peer Gynt Suites arranged for handbells by Nancy Hascall, and original handbell music.
Clipper Erickson will perform Ludwig van Beethoven's Piano Sonata No. 21 in C major, Op. 53, "Waldstein," as well as the Sonata for Piano No. 1, "Solomon Mikhoels," by the Russian-American composer David Finko, a work which won first prize in 1965 in the Leningrad Conservatory of Music's New Compositions Contest and one of many works that reflects the composer's Jewish heritage.
Clipper Erickson, making his fourth salon concert appearance, made his solo debut with the Young Musicians Foundation Orchestra in Los Angeles at age 19. After studies at The Juilliard School, Yale University, and Indiana University with noted British pianist John Ogdon, he began to win prizes at international competitions—such as the Busoni, William Kapell, and American Pianists Association—for his interpretations.
He has performed as soloist with orchestra, including acclaimed performances with the Bay Atlantic Symphony, and in recital at such famous concert venues as the Great Hall of the Moscow Conservatory, the Kennedy Center in Washington, DC, and Weill Recital Hall at New York's Carnegie Hall.
In addition to the great classical repertoire, he has championed American music from the past and present, resulting in a series of critically-acclaimed CD releases. He recently completed his dissertation for Temple University on the piano music of Nathaniel Dett, while working with Alexander Fiorillo, a pupil of Vladimir Horowitz.
---
The article continues after this ad
---
---
He has also premiering new piano works written for him, most recently Una Carta de Buenos Aires by Richard Brodhead, which he first performed in the United Kingdom at the University of Birmingham.
In 2013, the NEOS label of Munich released Antarctic Convergence, featuring his performances of solo piano music by Altman. His complete recording of the works of Dett has been released on PARMA Recordings to critical acclaim.
Through his work as a roster member of Pennsylvania Performing Arts on Tour and, earlier, in the Xerox Pianist Program of Affiliate Artists, he has performed for various community groups, engaging audiences with commentary on his program selections. He also performs widely at schools and master classes, encouraging the love of music through commitment to education, and currently teaches at Westminster Conservatory in Princeton, and Temple University in Philadelphia.
Risë Kagan-Erickson received her love for bells of all kinds from her mother, who rang the Cornell University Chimes as an undergraduate. Kagan-Erickson received a BA in Music Therapy from Montclair State University in New Jersey, and started ringing handbells in the late 1970s at a church where she sang in Plainfield.  In the mid 1990s, she began playing as a soloist and directing a handbell choir in Germany, where she also sang professionally.  During her 27 years there, she was a pioneer in increasing interest and standards in handbell performance. 
She returned to the United States in August 2006, settling in Bucks County, PA, and is now director of music at Newtown United Methodist Church. She is a founding member of Philadelphia Bronze, an advanced community handbell ensemble.  Her solo repertoire includes selections from Classical literature, original handbell compositions, as well as arrangements of folk songs, hymns, and spirituals.
Future Maurice River Music salon concerts will include return appearances by violist Ana Tsinadze and violinist Ruotao Mao on February 25; a performance by guitarist Keith Calmes and Indian drummer Swamiganesh Vinayakram on March 11; and pianist Norma Meyer, in a return appearance, on April 15. All concerts will be at 2:30pm.
Seating is very limited, so reservations are required. Donations to assist in covering expenses will be accepted. To reserve seats, receive directions, or receive more information on the series, please call Maurice River Music at 856-506-0580, e-mail them at info@mauricerivermusic.com, or visit www.mauricerivermusic.com.