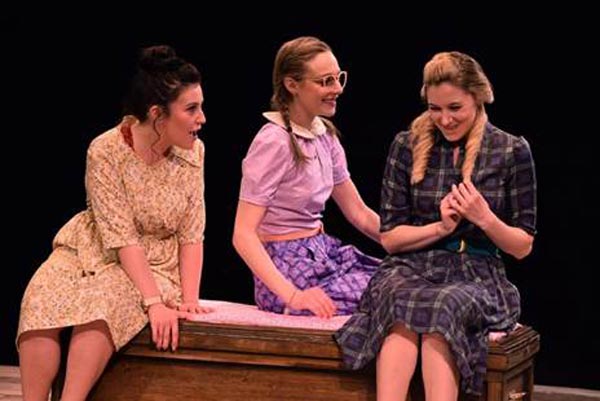 (HACKETTSTOWN, NJ) -- Imagine knowing that every mouthful of food you ate could be your last.  Centenary Stage Company presents the world premiere of Michelle Kholos Brooks' Hitler's Tasters from April 6 through April 22 in the Lackland Performing Arts Center at 715 Grand Ave. Hackettstown, NJ.  The play is inspired by a true story.
Directed by Sarah Norris, Hitler's Tasters features Jennifer Robbins, Emaline Williams, Ally Borgstrom and Brianna Morris.  Here are some photos from the production by Chris Young.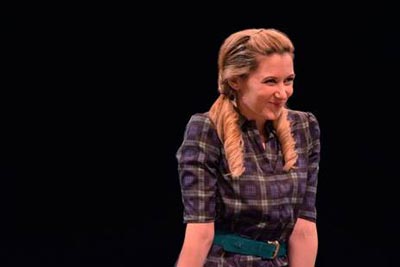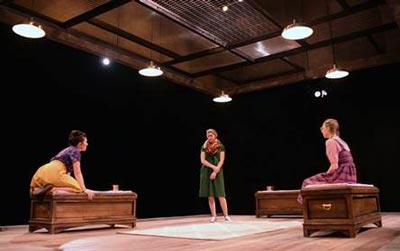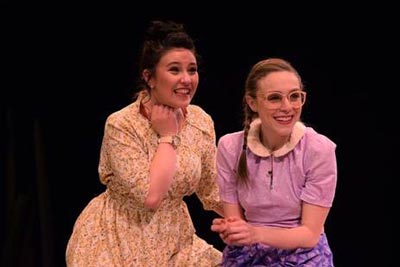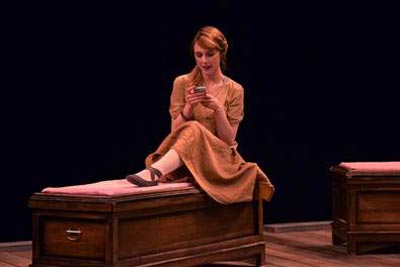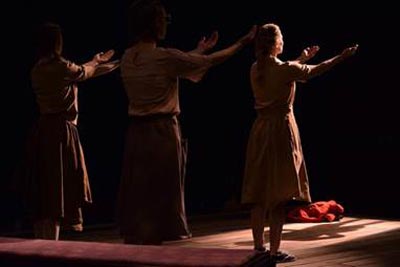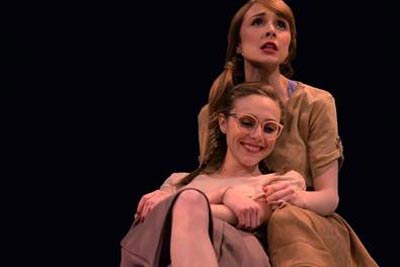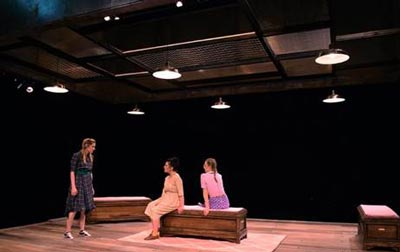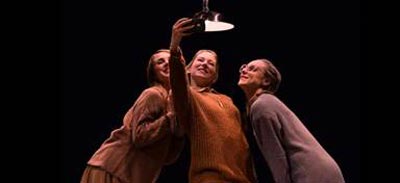 Performances are Fridays April 6, 13 and 20 at 8PM; Saturdays April 7, 14 and 21 at 8PM; Sundays April 8, 15 and 22 at 2PM; Wednesdays April 11 and 18 at 2PM and Thursdays April 12 and 19 at 7:30PM.  Tickets are $27.50 for matinee and Friday evening performances, $29.50 for Saturday evening performances and $27.50 ALL SEATS for Thursday evening performances with a Buy One/Get One Rush ticket special when purchased at the door.  For more information or to purchase tickets visit centenarystageco.org or call (908) 979 – 0900. The Centenary Stage Company box office is open Monday through Friday from 1 – 5PM and two hours prior to every performance.
---