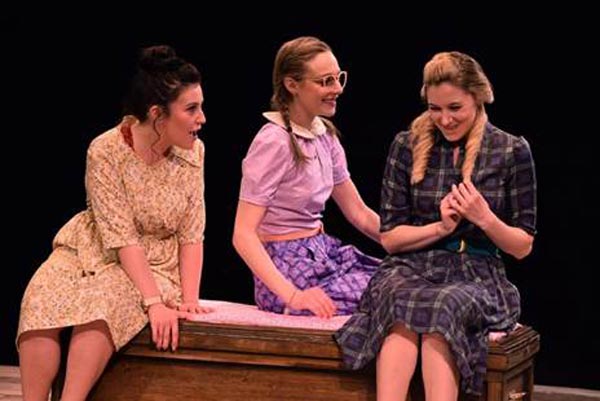 (HACKETTSTOWN, NJ) -- Imagine knowing that every mouthful of food you ate could be your last.  Centenary Stage Company presents the world premiere of Michelle Kholos Brooks' Hitler's Tasters from April 6 through April 22 in the Lackland Performing Arts Center at 715 Grand Ave. Hackettstown, NJ.  The play is inspired by a true story.
Directed by Sarah Norris, Hitler's Tasters features Jennifer Robbins, Emaline Williams, Ally Borgstrom and Brianna Morris.  Here are some photos from the production by Chris Young.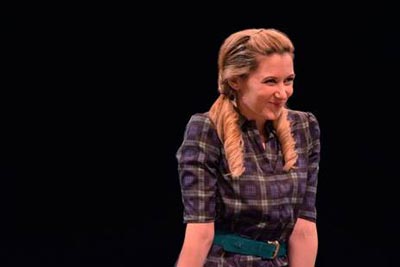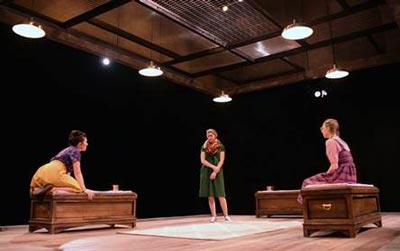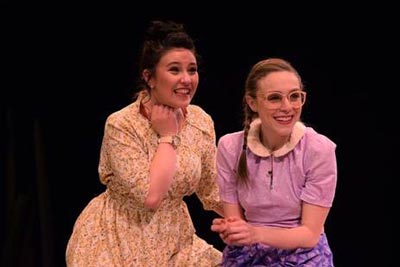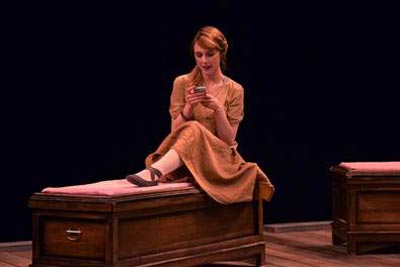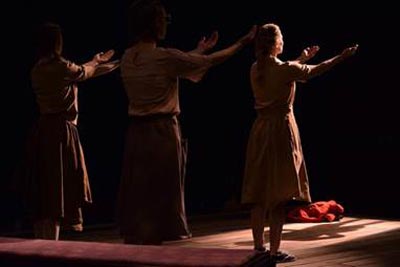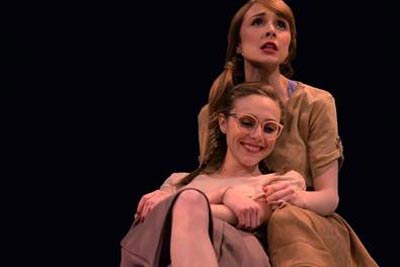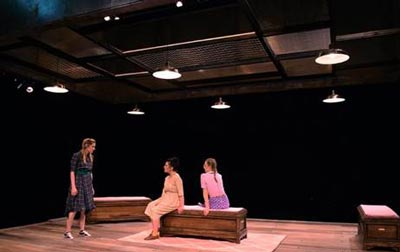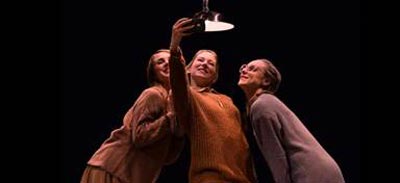 Performances are Fridays April 6, 13 and 20 at 8PM; Saturdays April 7, 14 and 21 at 8PM; Sundays April 8, 15 and 22 at 2PM; Wednesdays April 11 and 18 at 2PM and Thursdays April 12 and 19 at 7:30PM.  Tickets are $27.50 for matinee and Friday evening performances, $29.50 for Saturday evening performances and $27.50 ALL SEATS for Thursday evening performances with a Buy One/Get One Rush ticket special when purchased at the door.  For more information or to purchase tickets visit centenarystageco.org or call (908) 979 – 0900. The Centenary Stage Company box office is open Monday through Friday from 1 – 5PM and two hours prior to every performance.
---
originally published: 2018-04-05 19:24:49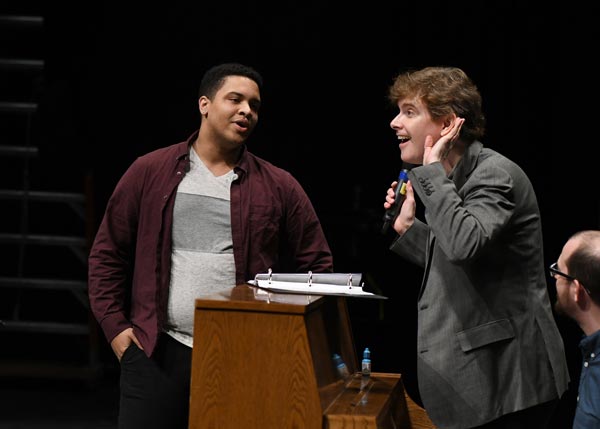 Rider Musical Theatre presents Heathers: The Musical
(PRINCETON, NJ) -- Rider University presents Heathers: The Musical April 25 through 29 in the Yvonne Theater on the Rider University campus in Princeton. Heathers: The Musical is based on the cult classic film from the 1980s, which centers around two teenage lovers plotting to kill the most popular girl at their school. The musical has developed a cult following of its own, which surprised the director Rebecca Simon.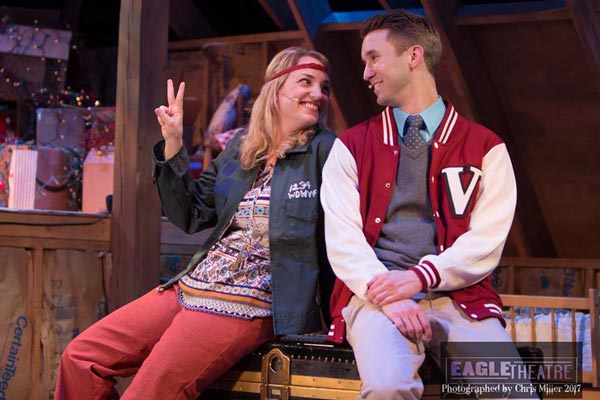 Eagle Theatre Heads Out of Town for 1st Official Tour with John & Jen
(HAMMONTON, NJ) -- Eagle Theatre heads out of town for the 1st Official Tour of their Barrymore Award Nominated,  john & jen, with a co-production at Cape May Stage. The production, which stars Kimberly Suskind and Will Connell, runs from April 27 to May 5th.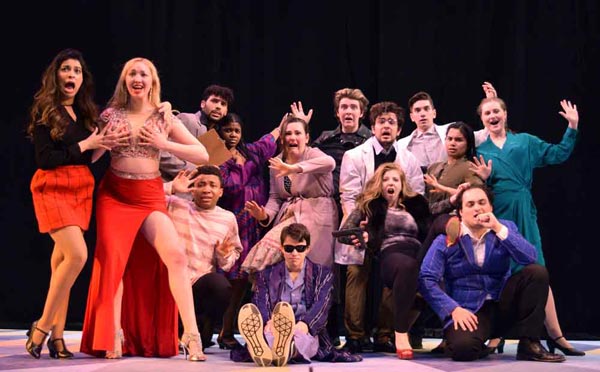 Centenary University NextStage Repertory presents Lucky Stiff
(HACKETTSTOWN, NJ) -- Centenary University NextStage Repertory presents Lucky Stiff April 27 through May 6 in the Sitnik Theatre of the Lackland Performing Arts Center. The Tony Award-winning writing team, Lynn Ahrens and Stephen Flaherty's, first produced show, Lucky Stiff, premiered Off-Broadway at Playwrights Horizons.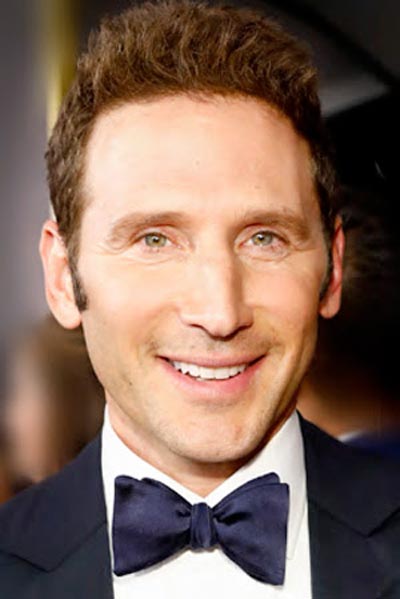 Lewis Center For The Arts Presents A Conversation with Actor Mark Feuerstein
(PRINCETON, NJ) -- Critically acclaimed actor, producer, and Princeton University alumnus Mark Feuerstein, Class of 1993, will speak about his life and career on stage and screen in a conversation with Lewis Center for the Arts Chair Michael Cadden. The conversation will take place on Monday, April 23 from 7:00pm to 9:00pm in the Wallace Theater in the Lewis Arts complex on the Princeton University campus. The event, which is free and open to the public, is cosponsored by Princeton's Center for Jewish Life-Princeton Hillel and will be preceded by a reception at 6:45pm.