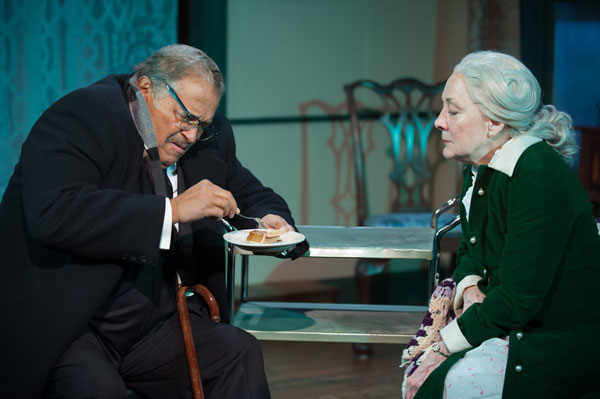 (HOBOKEN, NJ) -- Currently on stage at Mile Square Theatre is Alfred Uhry's powerful masterpiece Driving Miss Daisy. Set in the South between the late 40's and early 70's, the play explores an unlikely friendship between an elderly white Southern Jewish woman, Daisy Werthan, and her African-American chauffer, Hoke Colburn. The production runs until February 25.
Click here for an interview with Chris O'Connor, MST Artistic Director/Producer, about Driving Miss Daisy and Mile Square Theatre from New Jersey Stage magazine.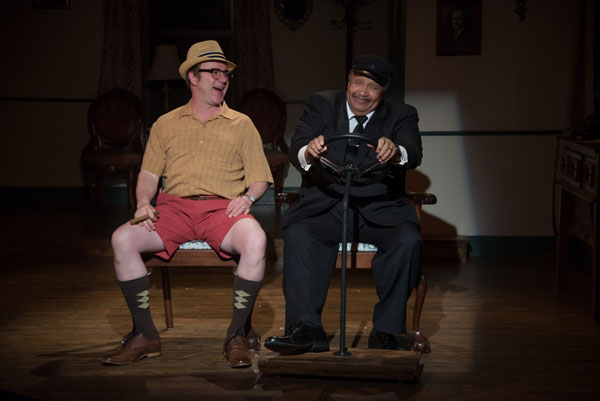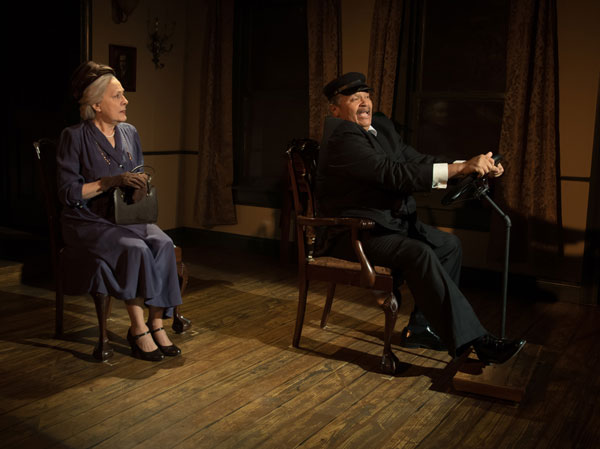 The cast includes Barbara Broughton (Broadway's Sunday in the Park with George), Count Stovall (Broadway's A Streetcar Named Desire), and Matthew Lawler (MST's Betrayal and ABC's The Family).
The creative team, led by director Mark Cirnigliaro (The Net Will Appear) includes MST resident scenic designer Matthew J. Fick (The Net Will Appear), MST resident costume designer Peter Fogel (Betrayal, 39 Steps), and lighting designer Justin Partier (The Net Will Appear).
Driving Miss Daisy is presented by Mile Square Theatre from January 31 through February 25 on Wednesdays, Thursdays, Fridays and Saturdays at 8:00pm, and Sundays at 3:00pm.  Performances take place at 1400 Clinton Street in Hoboken, New Jersey.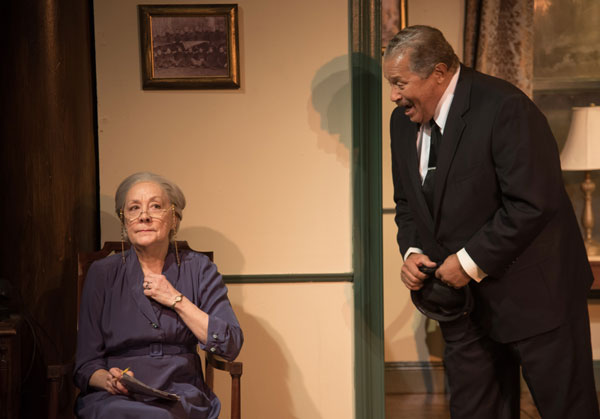 Photos by Joe Epstein
---
originally published: 2018-02-01 13:26:24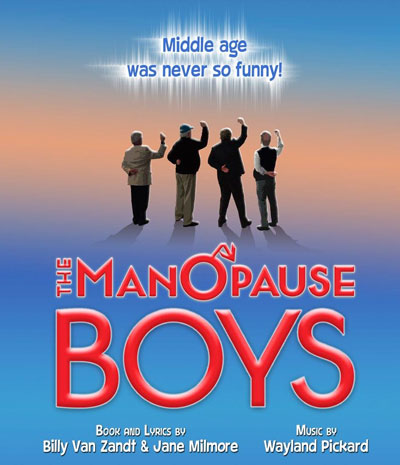 Billy Van Zandt and Jane Milmore's "The ManOPause Boys" To Be Performed In Freehold
(FREEHOLD, NJ) -- Billy Van Zandt and Jane Milmore's new musical-comedy The ManOPause Boys is coming to the American Hotel in Freehold on Saturday, June 30. Sold-out audiences across the country have been loving this hysterical musical from the play-writing team the NY Times calls "A Riot!" Four guys finally open up and confess the agony and hilarity of going through MANOPAUSE.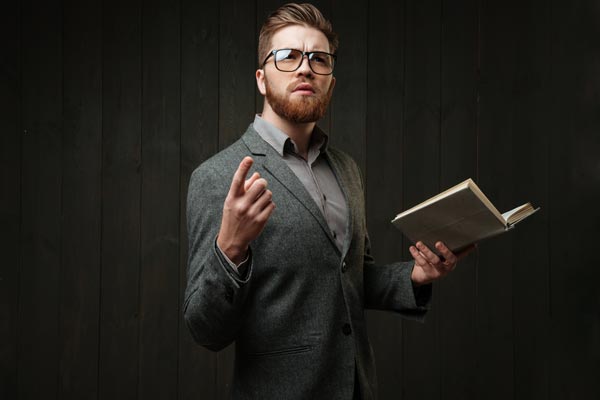 Luna Stage Presents 6th Annual New Moon Short Play Festival
(WEST ORANGE, NJ) -- Luna Stage presents its sixth annual New Moon Short Play Festival from May 21 to May 22.  The Festival provides two evenings of dramatic and comedic excellence via readings of 15 short plays by some of New Jersey's finest writers. These short plays and monologues were selected from over 60 submissions. And, for the first time, they will have a night focusing on plays written by high school students as well.  The high school night takes place on May 23rd.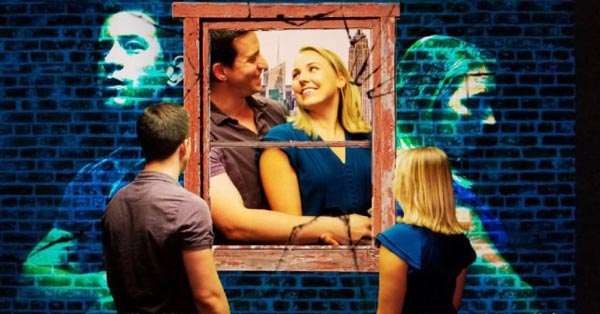 Eagle Theatre Presents The Last Five Years
(HAMMONTON, NJ) -- Gorgeous melodies and a tender love story take center stage in Eagle Theatre's upcoming production of Jason Robert Brown's The Last Five Years, from June 1 through July 1st, 2018. Winner of the 2002 Drama Desk Award for Outstanding Music and Lyrics, The Last 5 Years tells the story of two individuals who fall in love-and out of it again-over the course of a five year relationship. The production stars Max Meyers and Jenna Pastuszek.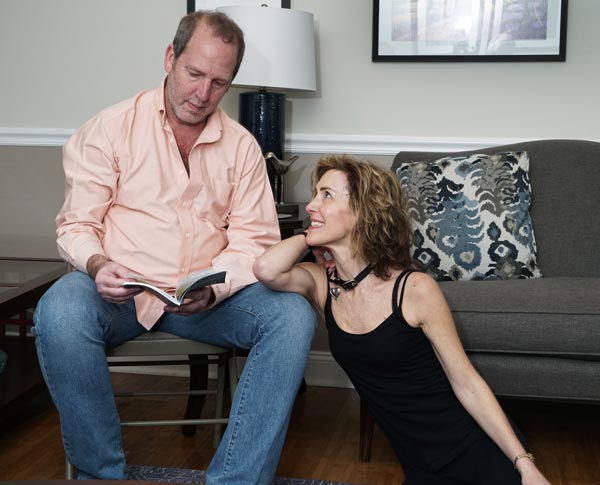 Fool Moon Theatre Presents "Sylvia"
(SOMERS POINT, NJ) -- Fool Moon Theatre presents Sylvia on selected dates from June 1-10 at the Gateway Playhouse in Somers Point. Written by award-winning playwright A.R. Gurney, the play tells the hilarious and touching story of a love triangle—a man, his wife, and a dog. It was called, "Howlingly Funny," by the New York Post.