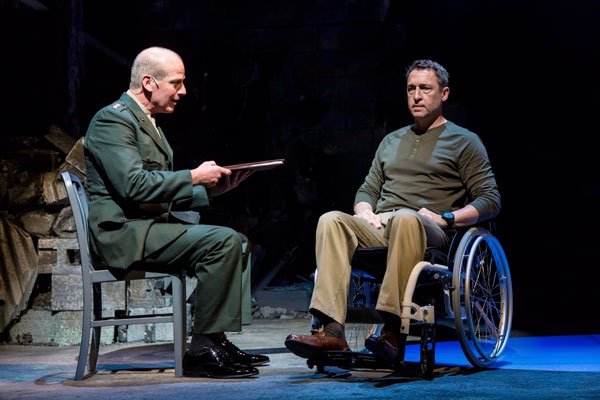 (NEW BRUNSWICK, NJ) -- From the author of last season's American Son, comes a raw, gritty drama which shines a light on how America honors its veterans, the corrupting effect of awards and commendations, and questions what it truly means to be a hero. American Hero joins American Son and a yet-to-be titled new work to create a trilogy of plays exploring American injustice by Christopher Demos-Brown.  The production runs January 30 through February 25.
The production stars George Street Playhouse favorites John Bolger (last season's American Son, 2014's Outside Mullingar) and Armand Schultz (The Spitfire Grill, Jolson Sings Again), as well as Broadway's Kally Duling (Fun Home) and Laiona Michelle (Amazing Grace) .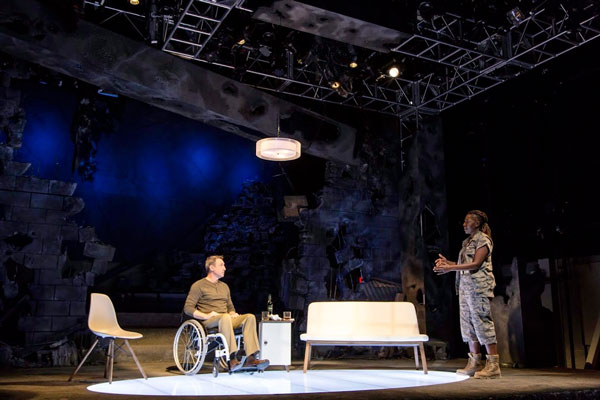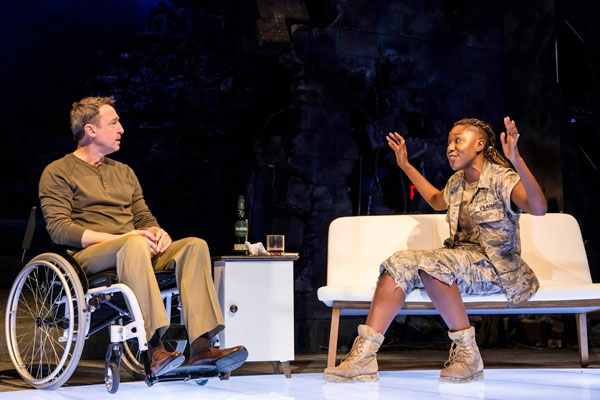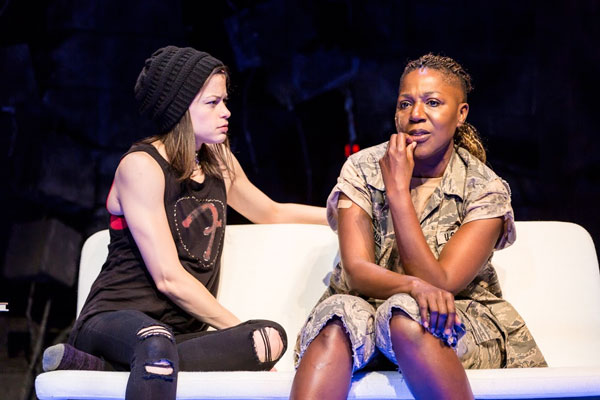 "American Hero was inspired by a specific event in my life," said playwright Christopher Demos-Brown. "A few years ago, I saw a Vietnam Medal of Honor recipient speak. He earned the medal by fighting off attacking North Vietnamese and Viet Cong soldiers — literally — jumping on a grenade (which did not explode) to save his own platoon during the Tet Offensive. Almost unimaginable heroism."  
George Street Playhouse Artistic Director David Saint, returns to helm American Hero, which follows last season's American Son and a yet-to-be-titled new work by Mr. Demos-Brown as part of a trilogy exploring American injustice.
"Like American Son, American Hero is an explosive and powerful work," said Mr. Saint. "While respecting those who serve our country, it asks challenging questions about the American ideal of heroism."
American Hero is the recipient of the Steinberg Award Citation from the American Theatre Critics Association.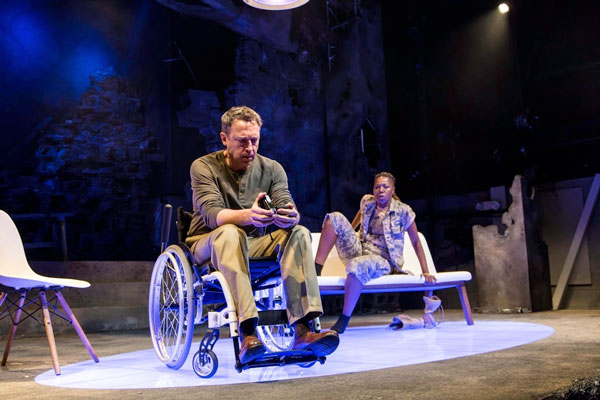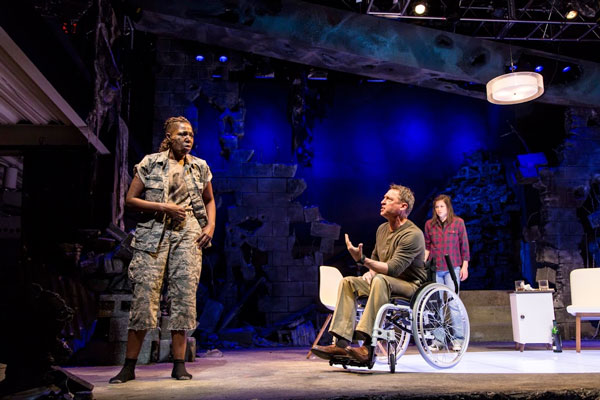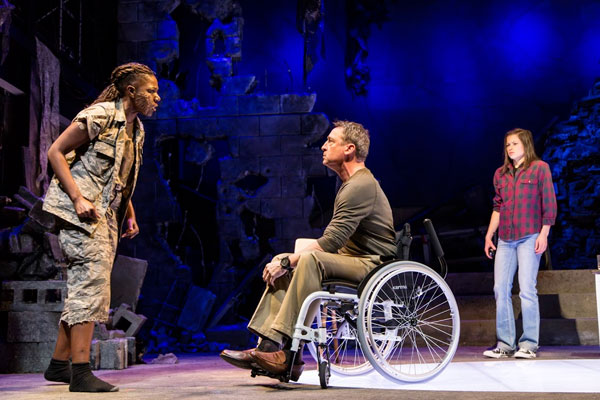 George Street Playhouse is currently performing shows at 103 College Farm Road in New Brunswick while the new performing arts center is being created. To purchase tickets or for more information, visit the George Street Playhouse website at www.GeorgeStreetPlayhouse.org, or call the box office at 732-246-7717.  
American Hero is sponsored by The Blanche and Irving Laurie Foundation.
Photos by T. Charles Erickson
---
originally published: 2018-01-31 01:00:00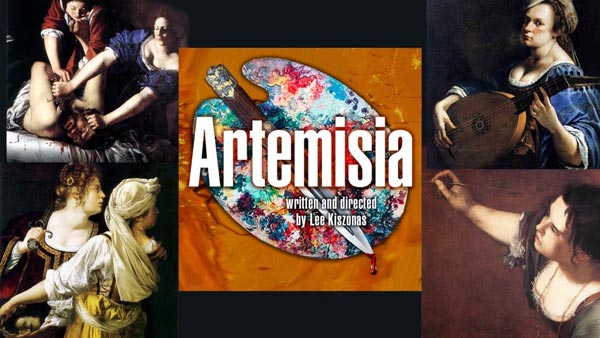 Who In The World Is Artemisia Gentileschi?
You know of Michelangelo, Da Vinci, Van Gough and Picasso. And, if you've ever been to elementary school, you've probably been taught about Georgia O'Keeffe. But what about Artemisia Gentileschi?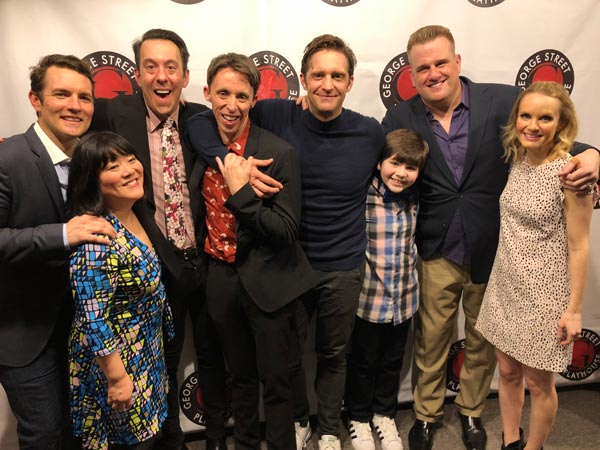 A Look At Kevin Cahoon, Director of "The Nerd" at George Street Playhouse
Before there was "American Idol" there was "Star Search," and before there was Carrie Underwood there was Kevin Cahoon.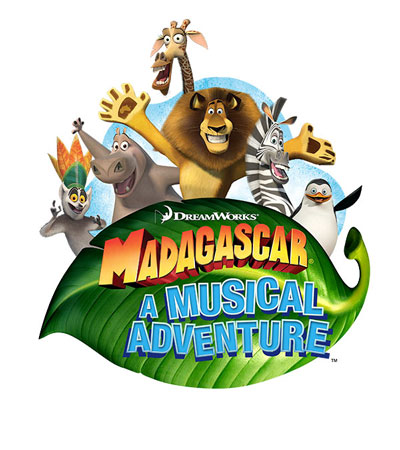 "Madagascar - A Musical Adventure" At The Growing Stage
"We were looking for a fun musical with a score that our audiences could relate to and appreciate," said Stephen L. Fredericks, the Founder and Executive Director of The Growing Stage – The Childrens Theatre of New Jersey in Netcong. "'DreamWorks' Madagascar – A Musical Adventure' features an upbeat, modern style that fit the bill, and the book has a great story with humor that can be appreciated by all ages. That's an important quality that we don't overlook in our selections since we are attempting to create a piece that can be appreciated by an entire family, and not simply a targeted age group."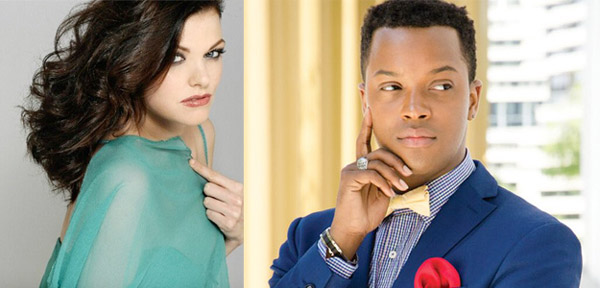 PODCAST: "The Sting" at Paper Mill Playhouse
The new musical "The Sting," now entering its last weekend at Paper Mill Playhouse, was pretty much totally sold out before it even opened. A musical adaptation of the classic, Oscar-winning film of the same name starring Paul Newman and Robert Redford, this new version stars Harry Connick, Jr., J. Harrison Ghee and Kate Shindle – to name a few. Theater-goers know Ghee from his inimitable performance as the drag queen hero Lola of the Tony Award-winning "Kinky Boots," and they know Shindle from Broadway productions of "Jekyll & Hyde," "Cabaret," "Wonderland" and the national tour of the Tony Award-winning musical "Fun Home." We spoke with both of them earlier this week as they were preparing for their final performances of this smash-hit run at Paper Mill.