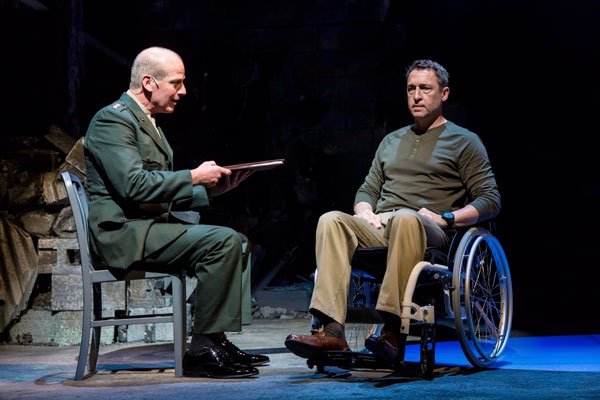 (NEW BRUNSWICK, NJ) -- From the author of last season's American Son, comes a raw, gritty drama which shines a light on how America honors its veterans, the corrupting effect of awards and commendations, and questions what it truly means to be a hero. American Hero joins American Son and a yet-to-be titled new work to create a trilogy of plays exploring American injustice by Christopher Demos-Brown.  The production runs January 30 through February 25.
The production stars George Street Playhouse favorites John Bolger (last season's American Son, 2014's Outside Mullingar) and Armand Schultz (The Spitfire Grill, Jolson Sings Again), as well as Broadway's Kally Duling (Fun Home) and Laiona Michelle (Amazing Grace) .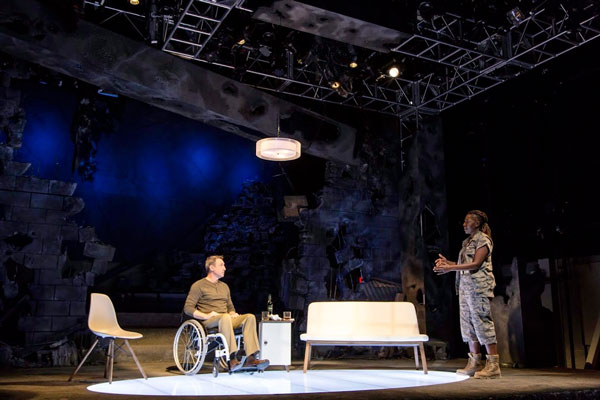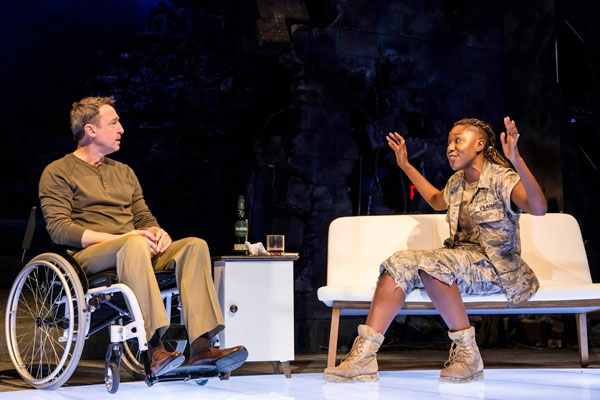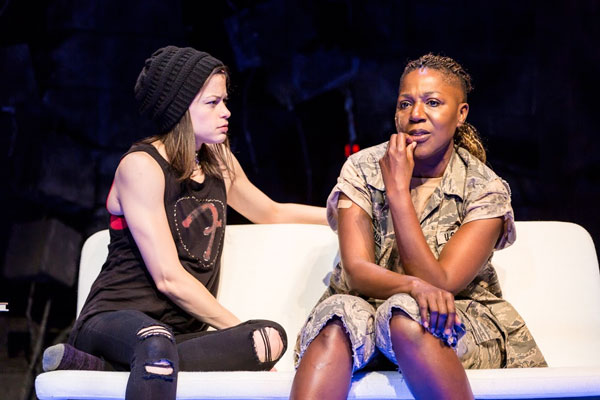 "American Hero was inspired by a specific event in my life," said playwright Christopher Demos-Brown. "A few years ago, I saw a Vietnam Medal of Honor recipient speak. He earned the medal by fighting off attacking North Vietnamese and Viet Cong soldiers — literally — jumping on a grenade (which did not explode) to save his own platoon during the Tet Offensive. Almost unimaginable heroism."  
George Street Playhouse Artistic Director David Saint, returns to helm American Hero, which follows last season's American Son and a yet-to-be-titled new work by Mr. Demos-Brown as part of a trilogy exploring American injustice.
"Like American Son, American Hero is an explosive and powerful work," said Mr. Saint. "While respecting those who serve our country, it asks challenging questions about the American ideal of heroism."
American Hero is the recipient of the Steinberg Award Citation from the American Theatre Critics Association.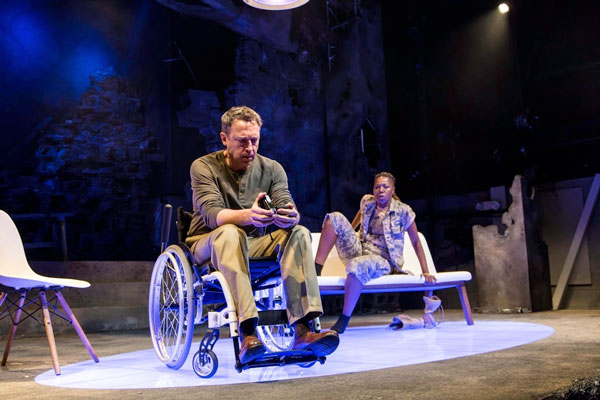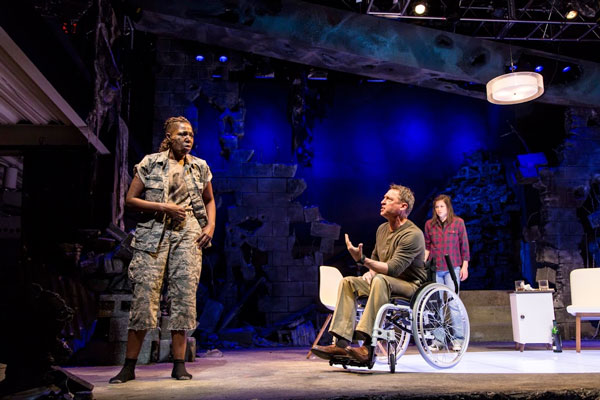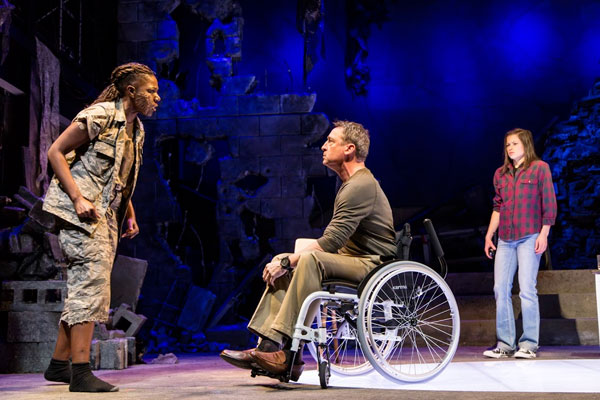 George Street Playhouse is currently performing shows at 103 College Farm Road in New Brunswick while the new performing arts center is being created. To purchase tickets or for more information, visit the George Street Playhouse website at www.GeorgeStreetPlayhouse.org, or call the box office at 732-246-7717.  
American Hero is sponsored by The Blanche and Irving Laurie Foundation.
Photos by T. Charles Erickson
---
originally published: 2018-01-31 00:00:00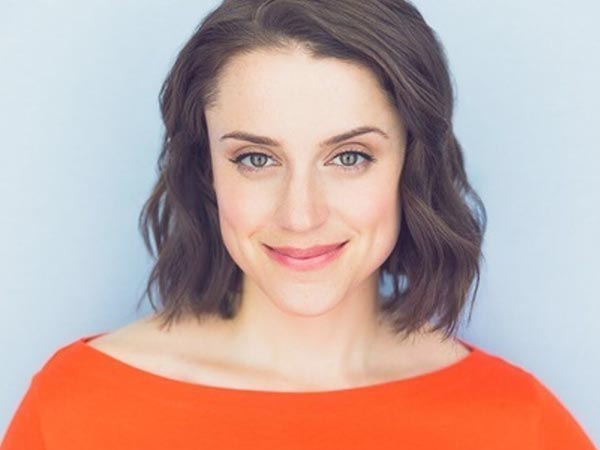 Carly Zien and Philip Goodwin to star in "Trying" at George Street Playhouse
(NEW BRUNSWICK, NJ) --  Philip Goodwin (Broadway's The Diary of Anne Frank, The School for Scandal) and Carly Zien (Amazon's The Marvelous Mrs. Maisel, POP TV's Nightcap) will star in Trying by Joanna McClelland Glass, on stage at George Street Playhouse from March 13 - April 8, 2018. The poignant drama will be directed by Jim Jack, who will be helming his second GSP mainstage production following the widely acclaimed 2016 production of My Name is Asher Lev.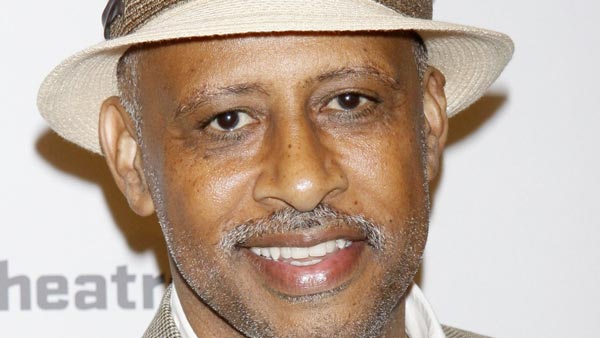 Lewis Center for the Arts' presents Ruben Santiago-Hudson in Residence
(PRINCETON, NJ) -- Award-winning director, playwright, and stage and film actor Ruben Santiago-Hudson will direct a reading of August Wilson's play Seven Guitars and discuss diversity in American theater in a conversation with Assistant Professor of Theater Brian Herrera as part of a week-long residency at Princeton University. The conversation will be held on February 27 at 1:30pm in the Godfrey Kerr Studio and the play reading on March 2 at 7:30pm in the Donald G. Drapkin Studio, both venues at the Lewis Arts complex on the Princeton University campus. These events are free and open to the public.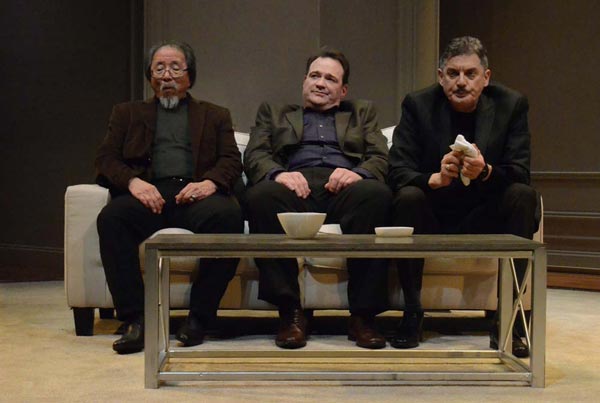 "Art" Gets Rave Reviews At Centenary Stage
(HACKETTSTOWN, NJ) -- Critics are raving about Centenary Stage Company's all – star production of Yasmina Reza's Tony Award winning Art which continues its run in the Lackland Performing Arts Center now through March 4. "This production directed by the multi-talented Anne Occhiogrosso, starring a trio of outstanding Broadway, film and television vets, Randall Duk Kim, Kevin Carolan and CSC's own Carl Wallnau provides an exceptional theater experience worthy of any stage." (Rick Busciglio, NJ Footlights).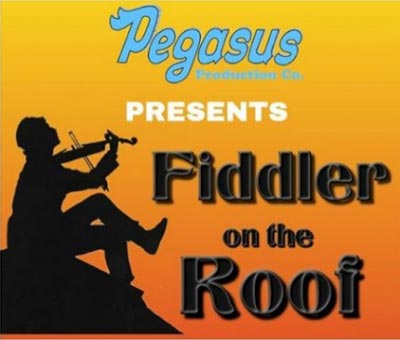 Pegasus Production Company Presents Fiddler on the Roof
(LINCROFT, NJ) -- Marking the conclusion of their thirty-second season, Pegasus Production Company presents the beloved musical Fiddler on the Roof at the Henderson Theatre on the Christian Brothers Academy campus. Originally produced on Broadway by Harold Prince and revived on the Great White Way five times since, the classic theatrical staple features a book by Joseph Stein and music and lyrics by Jerry Bock and Sheldon Harnick. Six performances will take place between March 2-10.