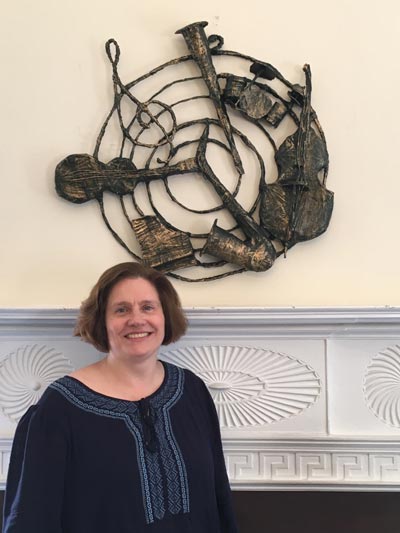 (ELIZABETH, NJ) -- The Union County Board of Chosen Freeholders presents an exhibit of paper sculptures by Elizabeth artist Barbara Wallace in the gallery space at the Union County Office of Cultural and Heritage Affairs, located in the historic St. John's Parsonage at 633 Pearl Street in Elizabeth.
A selection of Ms. Wallace's work entitled "Barbara Wallace: Sculptural Relief" is on display at the Pearl Street Gallery through October 20. The public is invited to enjoy the exhibit during gallery hours, 8:30am to 4:30pm weekdays.
"The talent and diversity of our county artists assure an inspiring and interesting variety of exhibitions at the Pearl Street Gallery," said Freeholder Bette Jane Kowalski, liaison to the Union County Cultural and Heritage Advisory Board. "We are pleased to display an exhibit of Ms. Wallace's impressive figurative sculptures."
Barbara Wallace began her artistic training at the Art Students' League of New York. She earned her Bachelor of Fine Arts in Painting from Pratt Institute and her Master of Fine Arts in Sculpture from the University of Pennsylvania.
Wallace is an Adjunct Professor at Kean University and Passaic County Community College. She currently works with various mixed media materials including recycled paper, wire, and acrylic paint.
---
The article continues after this ad
---
---
Recent exhibitions include the Westfield Art Association Jubilee Exhibit at the Masker's Barn in the Deserted Village of the Watchung Reservation, Fire in Her Eyes at the Newark School of the Arts, and Wreath Interpretations at the Arsenal Gallery in Manhattan.
She is a previous Union County Honoree in the Arts for Women's History Month, awarded by the New Jersey Senate and General Assembly in Trenton. For more details visit Ms. Wallace online at blw105.wix.com/barbarawallace.
"My training is in traditional sculptural materials of clay, metal, stone, and wood. I have adapted techniques ordinarily reserved for clay and sheet metal for recycled paper and cardboard," Ms. Wallace said. "The process for creating the works usually begins with a recycled metal clothes hanger. Layers of newspaper, magazine pages and cardboard are applied to this minimal armature with an adhesive of boiled wheat paste glue. Other sculptures combine the paper core technique with a layer of wax. Creating long-lasting sculpture from unlikely and somewhat ephemeral materials of yesterday's news and this afternoon's lunch is the crux of my artwork."
Union County artists interested in exhibiting in the gallery space are welcome to apply (works must be hung on a wall). For more information about the Pearl Street Gallery or other programs, contact the Union County Office of Cultural and Heritage Affairs at culturalinfo@ucnj.org or call (908)-558-2550. NJ Relay users dial 711.
originally published: 2017-08-29 00:00:00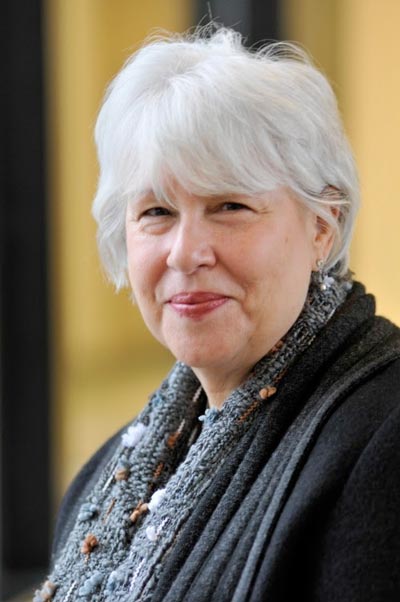 Newark Arts to Celebrate Ellen Lambert: A Champion for Diversity, Philanthropy and The Arts
(NEWARK, NJ) -- Newark Arts will celebrate the outstanding life and career of Ellen Lambert, recently retired Chief Diversity Officer of PSEG, President of PSEG Foundation and Senior Director of Corporate Citizenship and Culture on April 11, 2017 at 15 Washington Street, Newark, NJ.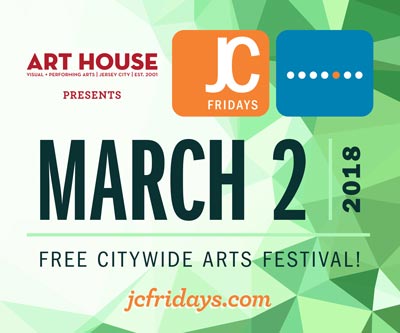 Art House Kicks Off The Spring With A City-Wide, All-Day Celebration of Art & Culture in Jersey City
(JERSEY CITY, NJ) -- Spring is on the way, and Art House's JC Fridays will kick off the season with 20 exciting visual and performing arts events! Come out and celebrate with this city-wide festival on Friday, March 2nd, 2018. Restaurants, galleries, stores, and event spaces throughout Jersey City will showcase a variety of art-related happenings including visual exhibitions, live music, performance acts, educational demonstrations, and more. All events are free and open to the public.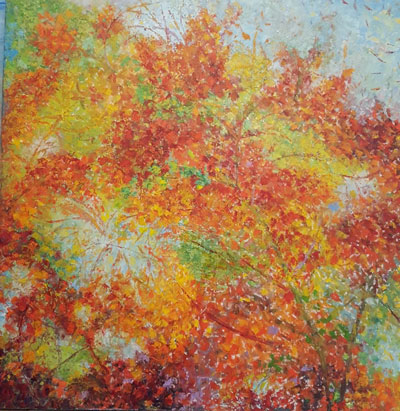 The Ceres Gallery To Host "The Sky's The Limit: Paintings By Marsha Heller"
Leonia artist Marsha Heller has been selected to show her work at the Ceres Gallery, the first gallery in New York City devoted to showcasing and promoting the work of women artists.   Her work will be shown in the solo exhibition, The Sky's The Limit: Paintings by Marsha Heller, from February 27 to March 24, 2018.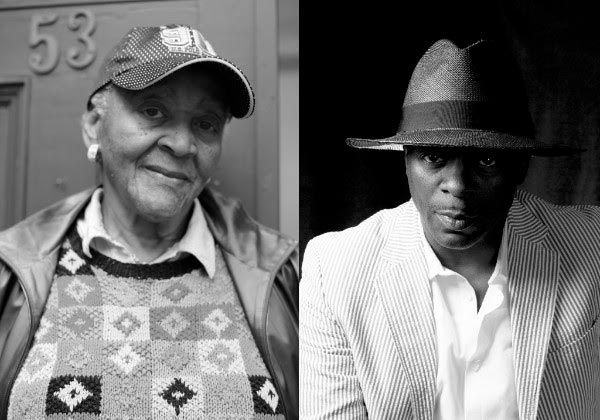 Eleta J. Caldwell and Rodney M. Gilbert Memorial Gallery Opens February 10 at Gallery Aferro
(NEWARK, NJ) -- Gallery Aferro and Newark Arts are honoring the lives of two powerful and much-beloved Newark culture workers: Rodney M. Gilbert (July 27, 1967- November 8, 2017) and Eleta J. Caldwell (June 13, 1945 - December 13, 2017). Ms. Caldwell was Mr. Gilbert's teacher, and both were working artists passionately committed to cultural leadership in Newark, and to mentorship of the artistically inclined youth of the community.