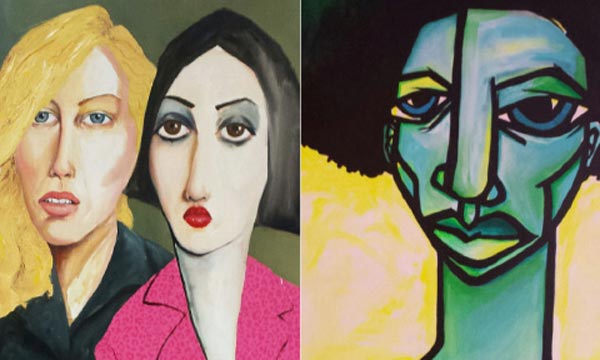 (ASBURY PARK, NJ) --  Palette ArtSpace presents "Double Trouble," with new work by friends / associates / collaborators Joseph Borzotta and Kortez. An opening party will be held on Saturday October 13th at 7:00pm with music by The M Projekt DJs.
Borzotta is showing several new pieces incorporating a looser portrait style and collaged papers, still maintaining the objective of creating an open-ended image for each viewer to fill in with their own unique thoughts and experiences. Also in the show will be a few random past works from his studio.
Kortez is represented by Palette Gallery for his unique faces and portraiture work, several of which are represented in this show. Also on display will be his collage and painted work, incorporating personal and social imagery and issues.
Also on display are pop surreal paintings by George Melton and ethereal photo-collages by Debby Szersin.

 

Palette ArtSpace is located at 716 Cookman Ave in Asbury Park, New Jersey. Gallery hrs are Fridays 4:00pm-8:00pm, Saturdays 12:00pm-8:00pm, Sundays 12:00pm-6:00pm, most weekday afternoons, by appointment, and for events/classes etc.

 
---