---
For great Jersey music and much more, tune into our radio station at AsburyMusic.com
---
NJPAC's Center For Arts Education To Hold 2018 Spring Semester Open House
originally published: 01/10/2018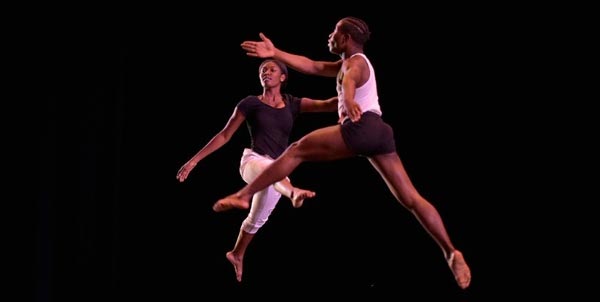 (NEWARK, NJ) -- Arts Education at NJPAC has announced the new 2018 Spring Program with a diverse selection of classes in dance, music, theater, and visual arts with an emphasis in a creative curriculum with a variety of approaches and methodologies to aid the beginner and experienced student. Prospective students ranging in age from 10 to 18 will have the opportunity to meet members of the accomplished faculty and participate in Hip Hop and Modern Dance trial classes at the special Open House event, taking place on Saturday, January 20, 2018 from 11:00am – 1:00pm at 24 Rector Street in Newark, NJ.
Spend the day at NJPAC's Center for Arts Education, and discover the exciting opportunities in Jazz, Modern Dance, Hip Hop, Filmmaking and Musical Theater. Students will develop their authentic artistic selves enabling them to build more confidence, self-expression and a passion for the arts. To register for the Open House and view the upcoming Spring Semester Classes visit: www.njpac.org/open-house

NJPAC's Arts Education programs are made possible by the generosity of: Merck Foundation, ADP, Women's Association of NJPAC, McCrane Foundation, Inc., care of Margrit McCrane, The Victoria Foundation, PSEG Foundation, Wells Fargo, BD, United Airlines, and the New Jersey State Council on the Arts. For more information or for a tour of the free standing NJPAC Arts Education building on the NJPAC campus, contact: artseducation@njpac.org or call 973.353.7058.

 

About Arts Education@NJPAC

NJPAC's Arts Education offerings reach more than 60,000 students and families through live performances, in-school residency programs and arts training classes. These programs bring the joy of dance, music, theater, and poetry directly to the classroom.  Through our innovative residencies, Teaching Artists create stimulating performing arts experiences that engage students' imaginations and build self-confidence through positive self-expression.  Our residencies help students learn to work together and develop their creative independence.

In addition to NJPAC's innovative In-School Programs, the Arts Center's comprehensive Arts Education Department offers an Arts Training Program that helps students at every level learn their artistic and technical skills they need to study acting, dance, instrumental music, vocal music, and musical theater.  NJPAC also presents a SchoolTime Performance Series, which introduces students and their families to a world of entertainment and culture.  NJPAC's Arts Education programs feature professional artists from a wide variety of traditions and performances of music, dance, storytelling, puppetry, and more. 
---


Arts & Cultural Council of Bucks County Presents First Ever Celebration Of The Performing Arts
(NEWTOWN, PA) -- The Arts & Cultural Council of Bucks County presents their first-ever "Celebration of the Performing Arts" on Saturday, October 6th, starting at 10:00am.  The event is a twelve-hour marathon, specifically celebrating the county's inspiring and engaging performing artists.  This family-friendly arts celebration event encourages attendees to "camp-out" by bringing blankets and chairs and enjoy the "shows" and specialty food trucks, all offered within the college's lawns, beautiful sculpture gardens, indoor atrium and the intimate Zlock Center for the Performing Arts, a 330-seat theater Bucks County Community College's Newtown Campus.  
---
The Walsh Gallery Presents "Seeing Red"
(SOUTH ORANGE, NJ) -- The Walsh Gallery at Seton Hall University's South Orange campus presents "Seeing Red" from September 4 through October 20, 2018. The exhibit examines the many artistic, cultural, political and religious connotations of the color red using books, works on paper, religious items, textiles and artworks of various mediums.
---
BSB Gallery presents "Love Is The Message" an exhibit by Jamel Shabazz
(TRENTON, NJ) -- BSB Gallery presents "Love Is The Message" - an exhibit by Jamel Shabazz from August 9 through September 22, 2018.  The exhibit highlights the works of documentary, fashion, and street photographer Jamel Shabazz from 1980-2018. A special opening reception with the artist is planned for August 25th from 5:00pm to 9:00pm. Shabazz is also scheduled to conduct an Artist Talk on Saturday, September 8 from 3:00pm to 4:00pm. 
---
Ocean Galleries Welcomes Autumn de Forest Over Labor Day Weekend
(STONE HARBOR, NJ) -- Autumn de Forest has been professionally painting since she was five-years-old, has been called a child prodigy, artistic genius, and an outstanding role model, and has garnered accolades across the globe for her artwork and philanthropic passion, including an award from The Vatican. Ocean Galleries will welcome Autumn de Forest back to Stone Harbor over Labor Day weekend with an all new collection of paintings.
---
Monmouth Museum's NJ Emerging Artists Series presents Michael P. Short: Intentional Drift
(LINCROFT, NJ) -- Michael P. Short will be a featured artist in Monmouth Museum's New Jersey Emerging Artists Series, on exhibit at the Museum from August 17 – September 16, 2018. Short is a Monmouth Beach, New Jersey based artist who said Intentional Drift began with the forging of materials gathered from hikes and, exploring local beaches, many recovered in the aftermath of Hurricane Sandy.
---


Fossils And Boomers At Morris Museum
You won't find many places where Billy Joel and Erin Brokovich rub shoulders with ancient shark teeth and fossilized raindrops. But such is life — for at least the next few weeks — at the Morris Museum in Morristown, where you can take two very different trips through American history in two separate exhibits.
---
"Tastefully South Jersey" at Perkins Center For The Arts
"You learn something new every day…" Well, maybe not EVERY day but, while researching for JerseyArts.com features, I regularly learn something new. For example, I have known about Perkins Center for the Arts for a very long time. I've been to many exhibitions, participated in classes, and enjoyed several of the DeCafe Concerts over the years. But, prior to talking with Perkins' Associate Director Diane Felcyn and Folklife Center Director, Karen Abdul-Malik (better known to many as Queen Nur), I had no idea that Perkins has a Folklife Center.
---
Inside NJ Stage Magazine: Issue 49
​​​​​​​(BELMAR, NJ) -- New Jersey Stage magazine Issue 49 has been released with Garden State singer-songwriter Bruce Tunkel as its cover story.  The issue contains a mix of features on music, film, theatre, dance, comedy, and art.  It is available for free at www.NJArtsMag.com 
---
From Brooklyn To Around The World
Jersey native Anthony D'Amato is one of our favorite artists. His music has taken him around the world and when we saw some of his photographs, we asked if we could run them in the magazine. All of the photos shown here are available as fine art prints from his website: www.anthonydamatomusic.com/photography/ - visit our magazine version for several more photos from Anthony.
---
Can Camden Turn Lemons Into Lemonade?
On July 18, the City of Camden was named as one of the 14 finalists for the 2018 Bloomberg Philanthropies' Public Art Challenge. The Challenge encourages mayors to partner with artists, elevating the value of including the creative sector when developing solutions to significant urban issues. The program supports temporary public art projects that celebrate creativity, enhance urban identity, encourage public-private collaborations, and strengthen local economies.
---