originally published: 09/07/2017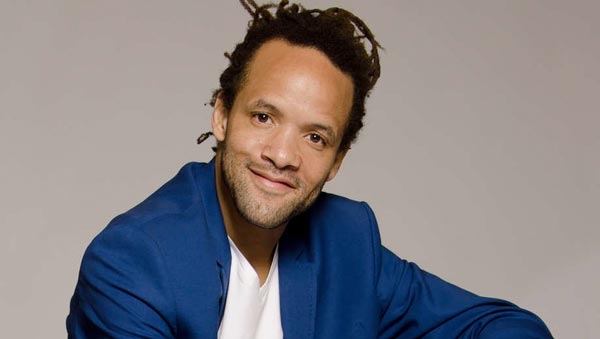 (NEWARK, NJ) -- Newark Mayor Ras J. Baraka will deliver a major announcement about the economic impact of Newark's arts and culture industry on Tuesday, September 12 at 11:30am, in the Press Briefing Room at City Hall, 920 Broad Street, Newark, NJ. Tony-Award winning artist, Savion Glover, will appear and give brief remarks.  
This announcement comes on the heels of the most recent Arts & Economic Prosperity 5 (AEP5) study, which is the most comprehensive economic impact study of the nonprofit arts and culture industry and is conducted by Americans for the Arts. Astoundingly, Newark's nonprofit arts and culture industry generates $178,328,298 in annual economic activity, supports 4,963 full-time equivalent jobs and creates an additional $15,568,000 in local and state government revenues.   
Of the study, Mayor Baraka said, "Communities that embrace arts and cultural education, activities and events are far richer than those who do not. Newark is a 'City of the Arts,' where access to spoken word events, musical and dance performances, film, art exhibits, theatre offerings, museums and libraries add exponentially to our economic health.  The impact of our commitment to the arts is felt in our communities, our businesses, our institutions, and our households and contributes to the revitalization that our City is experiencing. This report acknowledges the significance of our investment in this vital sector of Newark." 
"Newark has always been home, but also, it has always been an absolute cultural gem and the birthplace of so many talented artists and brilliant young people. So I'm not surprised to see the incredible impact that the arts have on Newark as a whole and where we're going as a city," says Glover.  
Glover, a dancer, choreographer, actor and Newark native, gained fame as a child prodigy and set a record as the youngest person ever to receive a scholarship in the Newark Community School of the Arts. Before he was a teenager, Glover starred in the leading role of the Broadway musical The Tap Dance Kid. Glover went on to work with dancing greats Gregory Hines and Sammy Davis, Jr., and among his credits are starring roles in major motion pictures like Jelly's Last Jam, a role for which he made history as the youngest ever recipient of a National Endowment for the Arts grant. He also holds the credit as the dancer and co-choreographer behind Mumble the penguin in the Disney film Happy Feet. Glover earned a Tony for Best Choreographer for the Broadway musical Bring in 'da Noise, Bring in 'da Funk, which he also starred in. Currently, Glover serves as NJPAC's Dance Advisor. 
---
The article continues after this ad
---
---
 "The importance of this study cannot be overstated," says Jeremy Johnson, Executive Director of Newark Arts. "It provides direct evidence that the arts and culture industry has a meaningful and significant impact on the economic vitality and vibrancy of our city. At Newark Arts we've long believed that arts and culture mean business, and now we have the data to back it up." 
"The arts are an economic and employment powerhouse in Newark," said Shané Harris, vice president of corporate giving, Prudential Financial Inc., and Executive Director of The Prudential Foundation. "A thriving arts and culture industry helps local business and contributes to communities becoming stronger and healthier places to live. Based on this study, grant-makers and corporations like Prudential should feel optimistic about continuing to invest in the arts." 
Peter Englot, Newark Arts Board President and Senior Vice Chancellor at Rutgers University-Newark sees the new report as reflecting both the mission of higher education and reinforcing the Newark Arts mission of powering the arts to transform lives. "Whether transforming our understanding of ourselves or transforming the shape and condition of our communities, nothing unlocks our potential to innovate like the arts," he said. "The AEP5 study puts that into stark relief, underlining why investing in the arts is not just a good thing to do, it's the smart thing to do."  
The Arts & Economic Prosperity 5 study was conducted by Americans for the Arts and supported by The Ruth Lilly Fund of Americans for the Arts. For a full list of the communities who participated in the Arts & Economic Prosperity 5 study, click here. 
About Newark Arts (formerly Newark Arts Council):  Newark Arts' mission is powering the arts to transform the lives of those who work, live and play in the great city of Newark, New Jersey.  Established in 1981, Newark Arts was created to advance and expand the resources and offerings of arts and cultural organizations in the great city of Newark, New Jersey.  Newark Arts provides leadership, direction, and technical assistance through partnerships with Newark's many artists, arts administrators, community organizations, community development corporations, planning groups, economic development agencies, and government agencies as well as the general public. For more information, visit www.newarkarts.org.