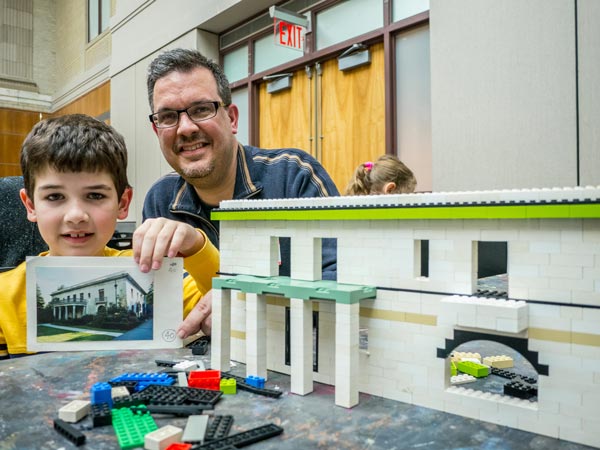 (MONTCLAIR, NJ) -- The Montclair Art Museum presents Building Montclair in LEGO™ on Sunday, March 25.  There are two sessions: Session I runs from 2:00pm to 4:00pm and Session II from 5:00pm to 7:00pm. Here's your opportunity to work with architect Stephen W. Schwartz (of Building Blocks Workshops) to visualize Montclair as you've never seen it before. With over 60,000 LEGO™ building blocks at their disposal, families will recreate specific buildings in Montclair to be placed on a scaled map.
Tickets are $35 per family (up to four persons, including at least one adult).  Tickets may be purchased online.
The event is co-presented by Montclair History Center and the Montclair Art Museum in conjunction with Building Blocks Workshops. This Building Blocks Workshop is designed by Stephen W. Schwartz, AIA Architect of SWS Architects of Livingston, NJ. LEGO is a trademark of the LEGO Group.
The Montclair Art Museum is located at 3 South Mountain Avenue in Montclair, New Jersey.
---