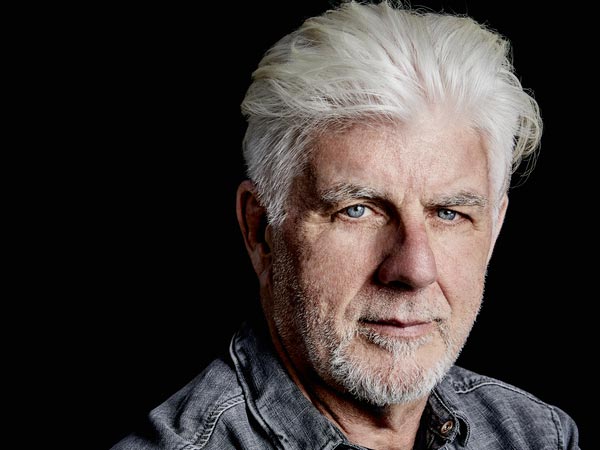 (ENGLEWOOD, NJ) -- For more than four decades Michael McDonald has been entertaining audiences with his distinctive and soulful voice. His hits include The Doobie Brothers classic "What A Fool Believes," the solo "I Keep Forgettin' (Every Time You're Near)" and the Patti LaBelle duet "On My Own." McDonald's current tour brings him to the Bergen Performing Arts Center (BergenPAC) on Thursday, October 19 at 8:00pm.  Tickets range from $39 to $129.
Five-time Grammy Award winning vocalist and acclaimed singer/songwriter Michael McDonald's new release Wide Open, his first album of new music in nearly a decade, was released in September. The record features special guests including Warren Haynes, Robben Ford, Marcus Miller and Branford Marsalis. 
In addition to his work writing/recording the new album, McDonald most recently collaborated with bassist Thundercat and Kenny Loggins on the track "Show You The Way," which he performed with Thundercat at Coachella in April. The Los Angeles Times hailed McDonald's surprise appearance as one of the "10 best performances" at the festival, praising "McDonald's silky keys over Thundercat's undulating bass," while The Guardian called it "a perfect moment in a set that contained slick highs" and Billboard noted, "Who thought that in 2017 65-year old Doobie Brothers singer Michael McDonald would bring down the house at Coachella?"
Wide Open follows a trio of albums of R&B and soul covers McDonald recorded for the fabled Motown label, the most recent being 2008's Soul Speak. Wide Open is McDonald's first album of original material in 17 years, comprised largely of material written over a number of years in-between projects and recorded in McDonald's Nashville studio with drummer Shannon Forrest (Faith Hill, Blake Shelton, Tim McGraw, Toto) and an extensive cast of Nashville session musicians.
With a career that encompasses five Grammys, numerous chart successes and personal and professional accolades, as well as collaborations with some of the world's most prominent artists, Michael McDonald remains an enduring force in popular music. Hailing from St. Louis, McDonald arrived in Los Angeles in the early 1970s, honing his talents as a studio musician before becoming an integral part of Steely Dan. In the mid-'70s McDonald was invited to join the Doobie Brothers as the band redefined their sound with McDonald serving as singer, keyboardist and songwriter on such Top 40 singles as "Takin' It To The Streets," "It Keeps You Runnin'," "Minute By Minute" and "What A Fool Believes." Throughout the '80s and '90s McDonald's solo career took off with a string of hits including "I Keep Forgettin' (Every Time You're Near)," "Sweet Freedom," "On My Own" (with Patti LaBelle) and the Grammy-winning James Ingram duet "Yah Mo B There," plus he co-wrote the Van Halen hit "I'll Wait." McDonald has performed with a who's-who of critically acclaimed artists across a number of genres, including Ray Charles, Aretha Franklin, Elton John, Joni Mitchell, Vince Gill and Grizzly Bear.
---
The article continues after this ad
---
---
BergenPAC is located at 30 North Van Brunt Street in Englewood, New Jersey.
Photo by Timothy White
originally published: 2017-10-12 00:00:00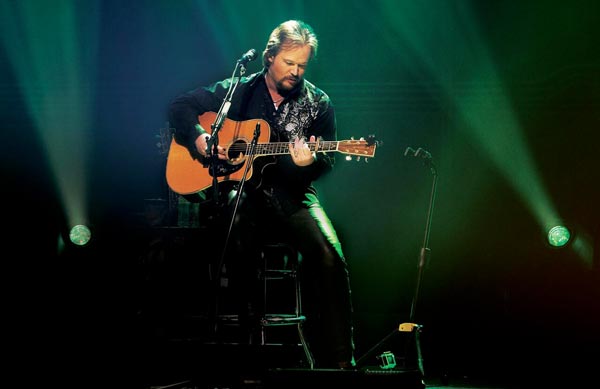 Levoy Theatre Presents Travis Tritt
(MILLVILLE, NJ) -- The Levoy Theatre presents country music star Travis Tritt on Friday, July 6 at 8:00pm.  More than 27 years after Travis Tritt launched his music career, the Southern rock influenced artist continues to display strong sales activity, sell-out shows, and stay true and relevant to country music fans across the globe. Continuously performing shows and withholding a heavy appearance schedule, Tritt is proving to be unstoppable. Tickets range from $59 to $69.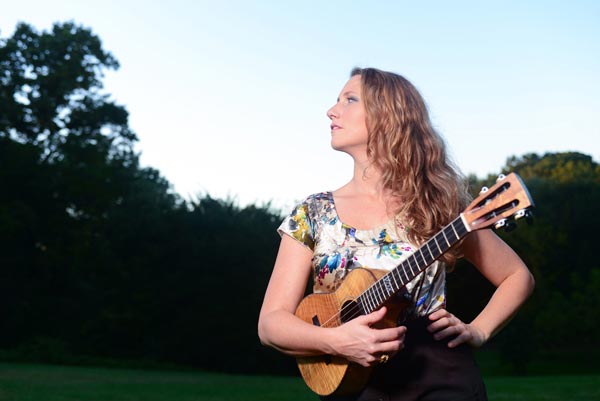 The 2018 New Jersey Uke Fest
(WHIPPANY, NJ) -- The Folk Project presents the 2018 New Jersey Uke Fest on August 24-25 at the Ukrainian American Cultural Center of New Jersey in Whippany and an outdoor Jam on the Morristown Green on Sunday, August 26.  This is the Folk Project's sixth annual ukulele festival, complete with everything you've come to expect from a uke fest: concerts, workshops, vendors, open mics, jams and more! Performers include Victoria Vox, Abe Lagrimas, Jr., Gracie Terzian, and The Aloha Boys and Alan Distajo, all of whom will also be presenting workshops. In addition Marc Dutton, Debi Velasco, Tyler St.Clare, Mihal Gross, Dave Kleiner and FiL Wisneski wil serve as additional workshop presenters.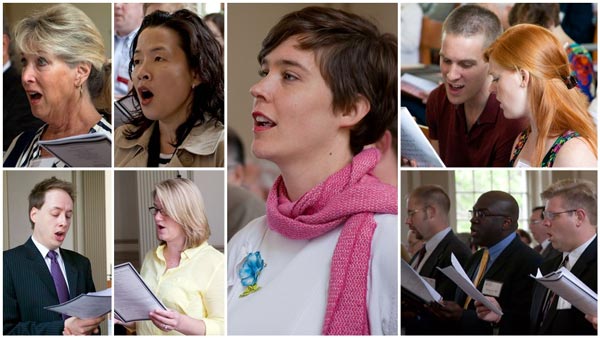 Westminster Choir College Holds Summer Choral Reading Session In Bristol Chapel
(PRINCETON, NJ) -- Westminster Choir College of Rider University will host a summer choral reading session on Tuesday, June 19 at 7:30pm in Bristol Chapel on the Westminster campus in Princeton.  Westminster alumnus Anthony Maglione will lead a reading of Ralph Vaughan William's Dona Nobis Pacem. Participants can bring their own scores or borrow one from Westminster. Admission is free.




New Jersey Symphony Orchestra performs free summer concert at Ocean County College
(NEWARK, NJ) -- The New Jersey Symphony Orchestra performs a free outdoor concert of Broadway songs, opera overtures and more at Ocean County College in Toms River on Tuesday, June 26 at 8:00pm. This event is sponsored by JCP&L/FirstEnergy Foundation and PNC Bank and presented in partnership with Ocean County College.