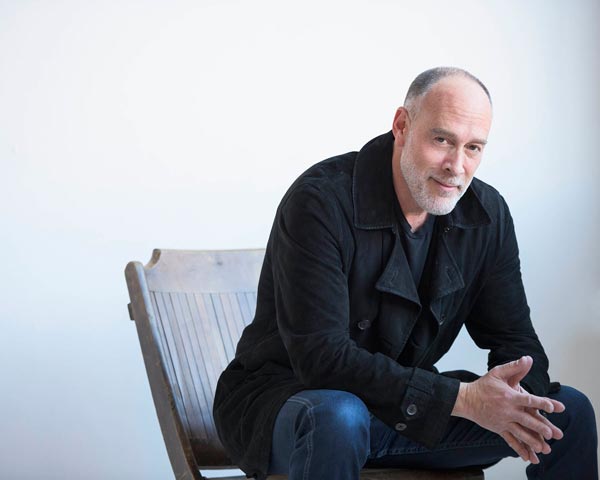 (MORRISTOWN, NJ) -- Singer-songwriter Marc Cohn, best known for his megahit "Walking in Memphis," performs at Mayo Performing Arts Center on Friday, March 16 at 8:00pm. Joining him onstage will be the revered gospel group, The Blind Boys of Alabama. Tickets range from $29-69.
After winning a GRAMMY for his soulful ballad "Walking in Memphis," Marc Cohn solidified his place as one of this generation's most compelling singer/songwriters, combining the precision of a brilliant tunesmith with the passion of a great soul man. He's a natural storyteller, balancing the exuberant with the poignant, and able to distill universal truth out of his often romantic, drawn-from-life tales.
Cohn followed up his platinum-selling debut with two more releases in the 1990s, at which point TIME magazine called him "one of the honest, emotional voices we need in this decade" and Bonnie Raitt declared, "Marc is one of the most soulful, talented artists I know. I love his songs, he's an incredible singer, and I marvel at his ability to mesmerize every audience he plays for."
Raitt, James Taylor, David Crosby, Graham Nash and Patty Griffin all made guest appearances on Cohn's early records for Atlanta, as his reputation as an artist and performer continued to grow. In 1998, Cohn took a decade-long sabbatical from recording, ending in 2007 with Join the Parade. Inspired by the horrific events following Hurricane Katrina and his own near fatal shooting just weeks before, Parade is his most moving and critically acclaimed record to date.
About his album Listening Booth: 1970, a collection of reimagined classics from that seminal year in music, Rolling Stone said, "Cohn has one of rock's most soulful croons -a rich immediately recognizable tenor that makes these songs his own." In late 2014, Cohn released, "The Coldest Corner in the World," the title song to the documentary Tree Man and his first original song released in more than seven years.
---
The article continues after this ad
---
---
The Blind Boys of Alabama have the rare distinction of being recognized around the world as both living legends and modern-day innovators.  They are not just gospel singers borrowing from old traditions; the group helped to define those traditions in 20th century and almost single-handedly created a new gospel sound for the 21st.  Since the original members first sang together as kids at the Alabama Institute for the Negro Blind in the late 1930s (including Jimmy Carter, who leads the group today), the band has persevered through seven decades to become one of the most recognized and decorated roots music groups in the world.
Mayo Performing Arts Center is located at 100 South Street in Morristown, New Jersey.
Photo by Drew Gurian 
originally published: 2018-02-17 23:30:24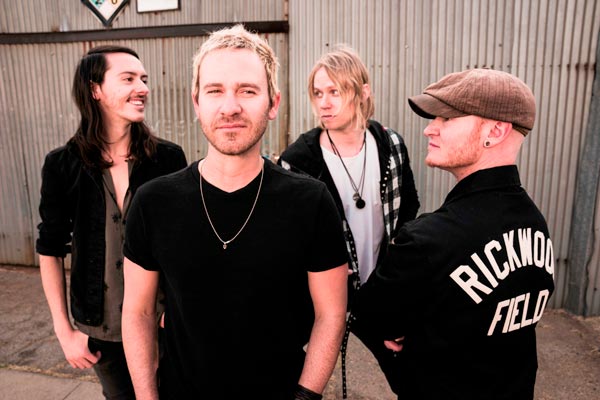 Lifehouse To Perform At QuickChek New Jersey Festival of Ballooning
(READINGTON, NJ) -- With hit songs spanning a half dozen genres, Lifehouse is an American rock band like no other. With 100 hot air balloons hanging in the air, attendees at the 36th annual QuickChek New Jersey Festival of Ballooning in Association with PNC Bank will be "Hanging by a Moment" as the legendary alternative rock band headlines the Festival's live concert series on Saturday, July 28, 2018.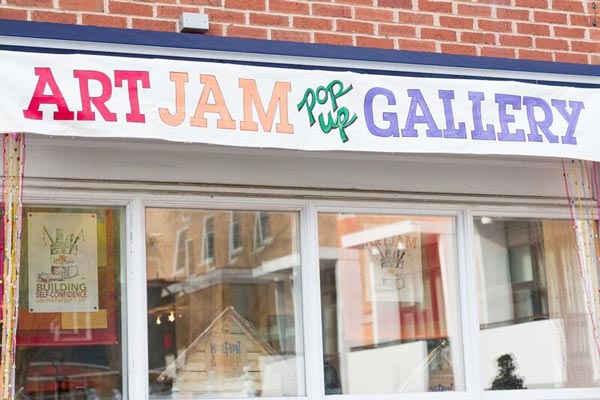 ArtJam - Pop Up Art Gallery Runs In April
(PRINCETON, NJ) -- ArtJam is back! Once again, HomeFront's ArtJam, a fun and funky pop up art gallery, will feature professional artists, undiscovered artists who have experienced homelessness, and the community at large in a celebration of creativity. It all starts Friday, April 13, when a storefront on Palmer Square in Princeton will be transformed into a display of talent. Now in its ninth year, ArtJam has grown to over 100 participating artists, including Judith Brodsky, Jon Sarkin and Cynthia Groya. Works from these well-known artists will be displayed alongside the works of HomeFront clients who have limited means but enormous talents.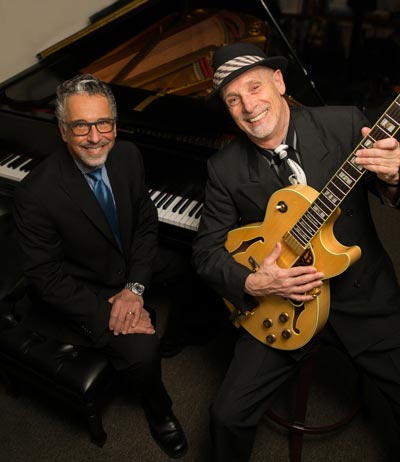 Bickford Theatre Presents Jerry Vezza and Grover Kemble
(MORRISTOWN, NJ) -- Pianist Jerry Vezza and singer/songwriter Grover Kemble celebrate their more than 25 years of musical partnership with a concert they are calling "Tales and Tunes Together." This engaging duo has shared many musical experiences which they will showcase, joined by bassist Rick Crane, drummer Tom Sayek, and saxophonist Anton Denner. The concert takes place at the Bickford Theatre on Thursday, April 5 at 7:30pm.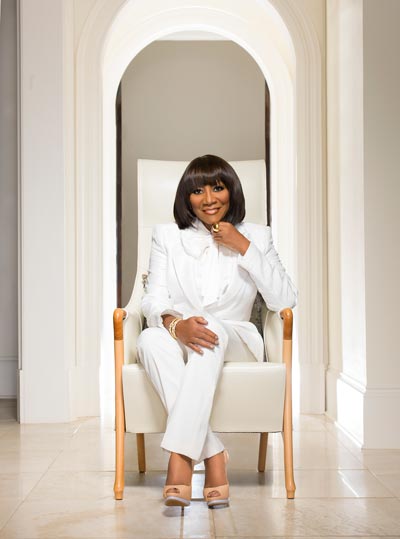 State Theatre NJ presents Patti LaBelle
(NEW BRUNSWICK, NJ) -- State Theatre New Jersey presents Grammy® Award-winning artist Patti LaBelle on Sunday, April 8 at 7:00pm. Known for her powerhouse vocals and electrifying live performances, LaBelle's hits include "If Only You Knew," "When You Talk About Love," "New Attitude," "Stir It Up," "Lady Marmalade," and "Somebody Loves You Baby."  Tickets range from $45-$125.