---
Did you know NJ Stage offers FREE Event Listings? Nearly 100,000 listings were viewed in January. Be sure to add your events to our calendar and get your shows noticed!
---
Live Nation Entertainment Establishes
Women Nation Fund To Help
Female-Led Music Businesses
originally published: 05/16/2018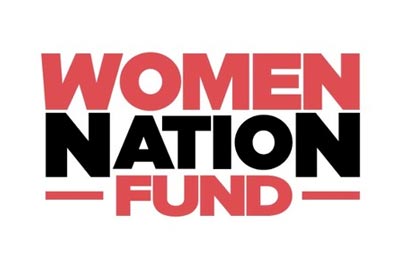 Live Nation Entertainment has established the Women Nation Fund, an early-stage investment fund focused on female-led live music businesses. Live Nation is setting up the fund and will provide access to the company's resources and capital for underrepresented female entrepreneurs in the concert promotions, events and festival spaces. The announcement was made on May 15, 2018, by Live Nation's President and CEO, Michael Rapino. 
"As the leader in live entertainment, we want to meaningfully address this issue, change the dynamic and widen the playing field," said Rapino. "The Women Nation Fund is a first step towards empowering new entrepreneurs and creating more opportunity for women in this sector of the live music business."
"Women are underrepresented across the entertainment ecosystem, but we see this particularly in the music industry," said Dr. Stacy Smith, the Founder and Director of the Annenberg Inclusion Initiative at the University of Southern California.  "One crucial way to kick-start the effort towards gender parity is to fund female entrepreneurs.  I applaud Live Nation for their leadership and for committing its resources in a way that can affect real change."
The Women Nation Fund will identify, fund and grow the pool of female-led festivals, events and promotion companies available on a worldwide basis. Entrant businesses must be female-founded and oriented around concert promotion, festivals or live venue management. The Women Nation evaluating team is comprised of Live Nation female executives with diverse domain expertise including Anna Sjolund (Co-Managing Director/Head Promoter, Live Nation Sweden), Amy Corbin (Promoter, C3), Virginia Davis (Founder, G Major Management), Amy Howe (COO, Ticketmaster), Lesley Olenik (VP, Touring), Maura Gibson(President, Front Gate Tickets), Kelly Chappel (VP, Touring) and Carrie Davis (Chief Communications Officer). Businesses selected by the fund will be given access to Live Nation resources such as strategic advisory, industry contacts and mentorship across lines of business and functional areas.
---


Daniil Trifonov performs Schumann's Piano Concerto in NJSO debut
(NEWARK, NJ) -- Daniil Trifonov, Musical America's 2019 Artist of the Year, performs Schumann's Piano Concerto in his NJSO debut, January 25–27, in the final program of the New Jersey Symphony Orchestra's 2019 Winter Festival, "Music Speaks." Music Director Xian Zhang conducts the program, which also features Strauss' Also sprach Zarathustra and the NJSO premiere of Scriabin's Poem of Ecstasy. Performances take place on January 25 at 8:00pm at NJPAC in Newark, January 26 at 8:00pm at State Theatre New Jersey in New Brunswick and January 27 at 3:00pm at Mayo Performing Arts Center in Morristown.
---
Audible and NJPAC Present "Jazz in the Key of Ellison"
(NEWARK, NJ) -- The New Jersey Performing Arts Center (NJPAC) and Audible have announced the first three national performance dates of "Jazz in the Key of Ellison," celebrating the musical world of the esteemed African-American novelist, critic and scholar Ralph Ellison and his remarkable collection of jazz recordings.
---
Centenary Stage Presents Michael Davis and the New Wonders
(HACKETTSTOWN, NJ) -- Centenary Stage Company's annual January Thaw Music Festival returns to the Lackland Performing Arts Center featuring three musical guest artists throughout the month of January. The series launches on Saturday, January 12, 2019 at 8:00pm in the Lackland Performing Arts Center with Michael Davis and the New Wonders.
---
Billy Joel to Celebrate 70th Birthday at MSG
(NEW YORK, NY) -- The Madison Square Garden Company announced that the 64th consecutive show by legendary musician and MSG franchise, Billy Joel, on Thursday, May 9, 2019 takes place on his 70th birthday! The  show will be Joel's 110th all-time performance at The Garden.
---
Hard Rock Hotel & Casino Presents Motor City Live: A Motown Christmas
(ATLANTIC CITY, NJ) -- Hard Rock Hotel & Casino Atlantic City has extended Motor City Live: A Tribute to Motown through the month of December with a special Motor City Live: A Motown Christmas. Along with your favorite Motown classics, you'll hear some Motor City versions of your favorite Holiday songs sprinkled in like "Rudolph the Red-Nosed Reindeer" from The Temptations, Aretha Franklin's "Winter Wonderland," "I Saw Mommy Kissing Santa Claus" and "Santa Claus is Coming to Town" from the Jackson 5, Smokey Robinson's "Jingle Bells" and much more.
---


Melissa Etheridge LIVE! at the State Theatre
The lobby of the State Theatre in New Brunswick, NJ, is buzzing with activity this Friday, November 30, 2018 evening as rock music fans ready themselves for a special Holiday Show by singer/songwriter Melissa Etheridge!
---
Join The Greater South Jersey Chorus For "A Winter's Night" (Or Afternoon)
The holidays bring many special things and, for me, one of the best is the music. It sets a mood, invokes memories, soothes the soul and provides a seasonal soundtrack for my life.
---
An Interview with Chip Davis Of Mannheim Steamroller Christmas
You can experience the magic of the holidays — Steamroller-style — when Mannheim Steamroller Christmas by Chip Davis makes a tour stop this Thursday, December 6, 2018, at New Brunswick, NJ's historic State Theatre.
---
Max Weinberg's Jukebox LIVE! at the Grunin Center
Something is different about tonight's November 18, 2018 concert at Toms River, NJ's Grunin Center for the Arts starring Max Weinberg, celebrated drummer from Bruce Springsteen's E Street Band!
---
PHOTOS: Matt O'Ree Band at The Stone Pony in Asbury Park
(ASBURY PARK, NJ) -- The Matt O'Ree Band returned to The Stone Pony in Asbury Park on Friday, November 16 and photographer Estelle Massry of Coucou Photography was on hand to take some photos.  David Bryan from Bon Jovi was one of the special guests that night.
---
Event calendar
Saturday, Dec 15, 2018
---
MUSIC

---
---
---
JOHNNY O

@ Lobby Bar at Hard Rock Hotel and Casino Atlantic City, Atlantic City - 10:00pm
---
WEIRD SCIENCE

@ Hard Rock Cafe at Hard Rock Hotel and Casino Atlantic City, Atlantic City - 10:00pm
---
---
---
---
Holiday POPS!

@ Richardson Auditorium in Alexander Hall, Princeton - 3:00pm and 6:00pm
---
---
---
---
---
---
THEATRE

---
Elf, The Musical

@ Surflight Theatre, Beach Haven - 2:00pm and 7:00pm and 7:30pm
---
---
---
---
Peter Pan

@ Axelrod Performing Arts Center, Deal Park - 7:30pm
---
---
---
---
---
---
---
---
COMEDY

---
Louie Anderson

@ Mainstage @ Union County Performing Arts Center (UCPAC), Rahway - 8:00pm
---
DANCE

---
---
---
FILM

---
---
View all events
---