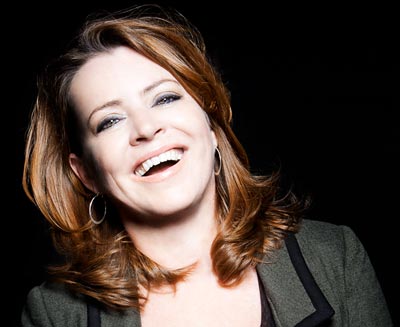 (NEWARK, NJ) -- New Jersey Performing Arts Center (NJPAC) has added a second performance for Kathleen Madigan on Saturday, November 3.  In addition to the previously announced show at 7:00pm, Madigan will also perform at 9:30pm. Tickets range from $59 to $89.
For more than 25 years, Kathleen Madigan has been one of America's most reliable stand-up performers. She's been on virtually every top late-night show (including a whopping 25 appearances on The Tonight Show) and has starred in her own acclaimed specials for Showtime, HBO, and Comedy Central. In her most recent Netflix special, Bothering Jesus, she riffs on everything from religion and drinking to growing up in Missouri and anything to do with bacon. 
"Madigan has been described as the funniest woman doing stand-up right now, but no gender qualifier is necessary," says Detroit Free Press. "Along with Lewis Black, Brian Regan and Jim Gaffigan, she's one of the funniest stand-up comedians of her generation."
NJPAC is located at One Center Street in Newark, New Jersey.
---