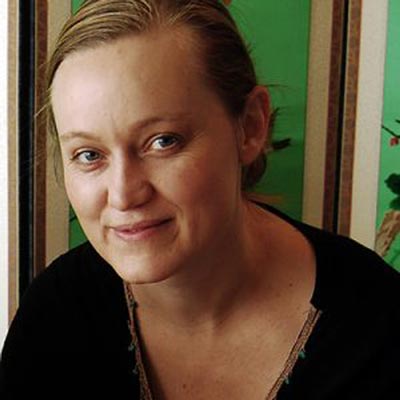 (JERSEY CITY, NJ) -- The children's programming division of Jersey City Theater Center (JCTC) is presenting Mishka, an international tale bound to make any holiday season complete. JCTC-KIDS Presents Shadow Theatre is a live, story-telling experience where fairytales, folklore and children's literature from around the world are performed using shadow puppets – a form of puppetry that dates back to ancient times.  Performances run from December 16 to January 15.
The visually evocative, hand-crafted silhouettes and other forms of shadow puppetry are manipulated by trained shadow puppeteers and accompanied by professional actors and musicians. The result is engaging and dreamlike, a unique form of storytelling and children's theater rarely seen in today's world. 
"Families, not just in Jersey City and Hudson County, but from throughout the Tristate area have been very supportive of JCTC-KIDS programing," said Olga Levina, Artistic Director, JCTC. "Parents have asked us for more programming and with Shadow Theatre we have found quality work that emphasizes diversity and positive messages. With JCTC-KIDS Presents Shadow Theatre, the stories we will be telling will be taken from folklore from all around the lore and told through one of the oldest forms of storytelling, Shadow Theatre."
The first production of JCTC-KIDS Presents Shadow Theatre is a wintery, holiday tale from Scandinavia –Mishka, a beloved story about a little teddy bear who runs away from the house of a spoiled little girl. Walking alone in the forest, he discovers the joy of living in the world and meets an actual reindeer! But tonight is Christmas, when everyone is generous and kind, and Mishka realizes he must give up what he holds most dear - his newly found freedom – to stay with a sick little boy. 
The stories themselves come from around the globe, each carefully chosen for originality, poetic narrative and themes of humanity, tolerance, and mutual understanding.  JCTC-KIDS Presents Shadow Theatre stories are selected for the relevance to today's kids and the life-lessons taught by the subject matter. the aim is for kids to become global citizens by traveling to different nations and experiencing different cultures through stories and theatre.
---
The article continues after this ad
---
---
Marion Schoevaert – Educational Program Coordinator at JCTC and creator of Shadow Theatre – is an international theater professional with more than 25-years experience as a director, producer and choreographer, and has worked in  New York, Seoul and throughout France. For the past 13 years, Marion has created shadow puppet plays in collaboration with the New York Philharmonic (33 sold out performances!). The music and narration for Mishka  is provided by Tiphanie Doucet, an internationally known singer/songwriter (tiphaniemusic.com) who is  a regular performer on Spirit Cruises and appeared in the French TV series Chante!, a Gallic version of Glee. 
"In making theater for the young audience, I always strive to base stories on today's life, to create performances using many different artistic forms in order to encourage our children to dream," said Schoevaert. "Shadow Theatre and its music and storytelling is a rich theatrical experience which will captivate kids and parents alike."  
Mishka performances are held in the black box theater at Merseles Studios, which Studios features an inviting, welcoming and comfortable theater space. A truly interactive theater experience for children, Mishka includes performances, workshops and post-show shadow puppet demonstration with a Question & Answer Session.
Family shows of Mishka are held Saturdays, 2:00pm. JCTC-KIDS also schedules special school shows of Mishka during the week: Tuesday, Wednesday, Thursday and Friday from 10-11am.  Mishka runs from December 16 to January 13. 
The final show of JCTC-KIDS presents The Prince & The Magic Flute by Puppetworks takes place Sunday, December 10,  at 1:00pm at Merseles Studios. Puppetworks resumes programming on Sunday, February 18 with Pinocchio (school and group shows with discounted pricing  of Pinocchio are also be available).  
In 2018, JCTC will be presenting complete weekends of programming for children (3-12) on Saturdays at 2:00pm (Shadow Theatre) and Sundays at 1:00pm (Puppetworks), not to mention soon to be announced, family friendly productions at White Eagle Hall. "JCTC is committed to affordable programming for families and children," added Levina. "Theater and the arts should be for all people, no how matter how old they or if they can afford to go into Manhattan or not." 
Jersey City Theater Center, Inc. (JCTC) manages programming at Merseles Studios and the adjacent White Eagle Hall. JCTC is a nonprofit, 501c3 arts organization committed to presenting innovative and progressive performing & visual arts as well as educational arts programs that embrace the multicultural identity and preserve the rich history of Jersey City, bringing its community closer together and enhancing its quality of life.