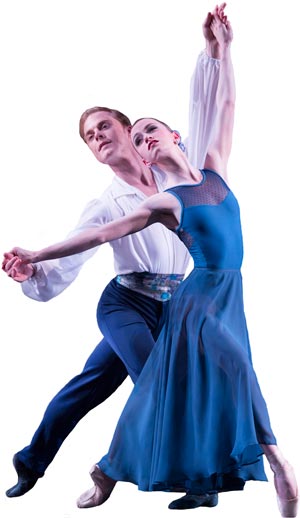 The upcoming season for American Repertory Ballet (ARB) includes performances throughout New Jersey and New York City.  The 2015-2016 season will kick off on September 24 at Rider University Bart Luedeke Center with an open rehearsal and State of the Art Address, celebrating five years of Artistic Director Douglas Martin's artistic leadership.
"It has been a fantastic first five years, and we are looking forward to many more," says Martin. "This season we are bringing back some of my favorite works from my first season as Artistic Director. We are also adding to our roster of repertory one of modern dance pioneer Jose Limon's signature works and what's sure to be a stunning new work by our Resident Choreographer Mary Barton, set to Beethoven's Seventh Symphony. It's going to be an exciting year."
The company traditionally begins its performance season with a residency at Rider University. This year, this residency will serve as a special celebration. In addition to the annual master classes for Rider University dance students and ARB's Friday and Saturday evening performances at the Bart Luedeke Center, the week's festivities will include a "Meet the Dancers" On Pointe event, Open House Dress Rehearsal, and a State of the Art Address - ARB's first public meeting. The "Meet the Dancers" On Pointe will be held on September 23 at 5:15pm and will provide attendees a unique opportunity to meet the company's international, professional dancers and see excerpts of the upcoming performance season. The Open House Dress Rehearsal will be on Thursday, September 24, 2015 at 4:30pm, and the State of the Art Address will immediately follow at 6:00pm. All events will take place in the theater.
The company will perform Season Premiere at Rider University's Bart Luedeke Center on Friday, September 25 and Saturday, September 24 at 7:30pm. Season Premiere will feature three highlights from Martin's first two years of leadership: Martin's lyrical and poignant Ephemeral Possessions, set to Samuel Barber's Adagio for Strings; internationally acclaimed choreographer Kirk Peterson's highly technical Glazunov Variations, set to sections of Glazunov's music for the classical ballet Raymonda; and ARB Resident Choreographer Mary Barton's imaginative and thrilling Straight Up With a Twist, set to music by contemporary folk music composer Kaila Flexer.
Future performances include venues in Princeton, New Brunswick, Lawrenceville, Branchburg, Rahway, Manasquan, South Orange, and Trenton.
---
The article continues after this ad
---
---
On October 9 at 7:30pm, American Repertory Ballet will present these three works in A Night of Dance at Union County Performing Arts Center's Hamilton Stage in Rahway, NJ.  Later on in October, the company will be part of the José Limón International Dance Festival at the Joyce Theater New York City on October 20-22 at 7:30pm.  ARB will be performing Limón's deeply evocative There is a Time.
New Jersey's longest-running Nutcracker production returns with performances from November 21 through December 20 in Rahway (Union County Performing Arts Center), Princeton (McCarter Theatre), Trenton (Patriots Theater at the War Memorial), South Orange (South Orange Performing Arts Center), Manasquan (Algonquin Theatre), and New Brunswick (State Theatre). The performances at State Theatre will be performed to live music, played by an orchestra and choir under the direction of Maestro Michael Pratt.
In March 2016, ARB presents Douglas Martin's A Midsummer Night's Dream at the Theatre in Raritan Valley Community College in Branchburg.  Performances will take place March 18-19.   
ARB returns to Hamilton Stage in Rahway with Spring Into Dance on April 1, presenting a unique collection of favorite signature works. The company heads to Princeton on April 8 with the premiere of Masters of Dance and Music. In this one-of-a-kind performance, the company will present works created by masters of ballet and modern dance in a performance featuring music by Ludwig van Beethoven and Alexander Glazunov, played live by Princeton University Orchestra under the direction of Maestro Michael Pratt. A world premiere work by American Repertory Ballet Resident Choreographer Mary Barton will travel through Beethoven's creative process against the majestic musical landscape of his infamous Seventh Symphony. Peterson's Glazunov Variations will also be on the program. Alongside this classical ballet, American Repertory Ballet will bring Limón's There is a Time from their performances at The Joyce Theater to McCarter audiences.And on April 15, 2016, the company will bring Echoes of Russian Ballet to the State Theatre in downtown New Brunswick. This performance features ballets inspired by infamous, revolutionary works that the legendary Ballets Russes brought to America in the early 20th century.
View all performances and links to ticketing at their website.
originally published: 2015-08-20 06:33:35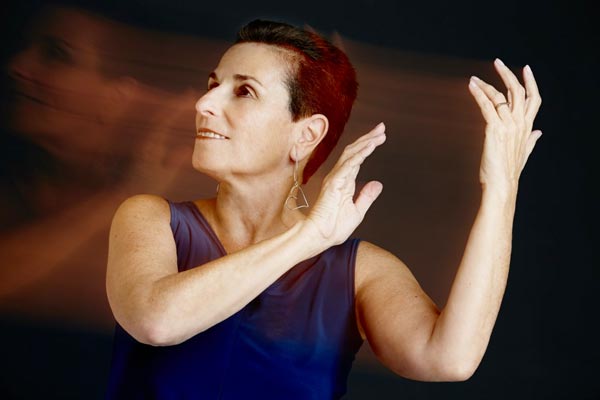 The Legacy of Hope: Carolyn Dorfman Dance at Monmouth University
"I didn't intend to make work about my Jewish legacy. It just kind of percolated," says Carolyn Dorfman, choreographer and artistic director of Carolyn Dorfman Dance.  Now in its 35th season, Carolyn Dorfman Dance explores a wide range of subjects, including the changing nature of love, the power of the natural world, even the meaning and attraction of tattoos.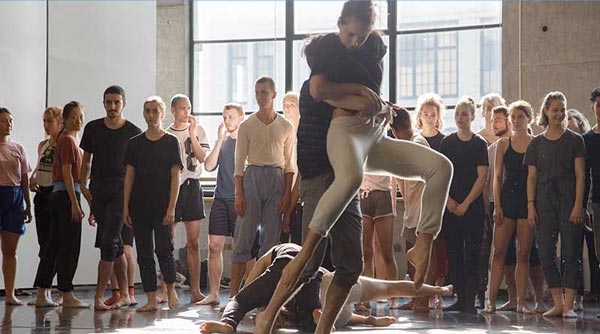 Why MIP(R) 2018 Will Play an Integral Role in Your Professional Dance Education
This year MOVEMENT INVENTION PROJECT (MIP®) celebrates its 10th anniversary at the Baryshnikov Arts Center, and with this milestone, a series of exciting new changes. Internationally acclaimed Francesca Harper takes the lead as MIPs new Artistic Director, another extraordinary line-up of artists are on faculty, and new experience-enhancing technologies will be included. It's clear that a unique season awaits, but before we get into detail let me tell you more about the program as whole.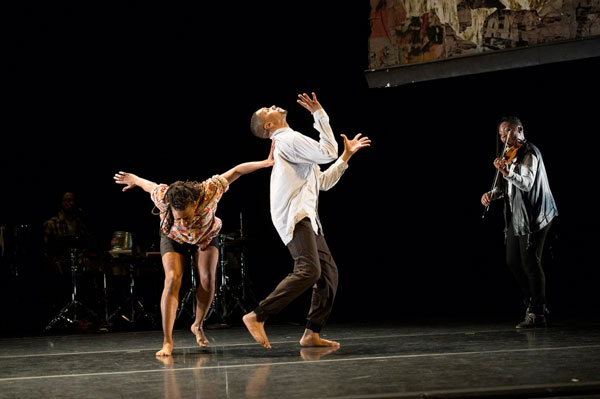 CAMILLE A. BROWN'S "INK" AT PEAK PERFORMANCE
From February 1 through 4, Peak Performances at Montclair State University presents Camille A. Brown and her dancers in "ink," the final installment in Brown's dance theatre trilogy about identity. The first installment was "Mr. TOL E. RAncE" in 2012 and "BLACK GIRL: Linguistic Play" from 2015. The hour-long "ink" is a new work, having received its premiere on December 2, 2017 in Washington, D.C.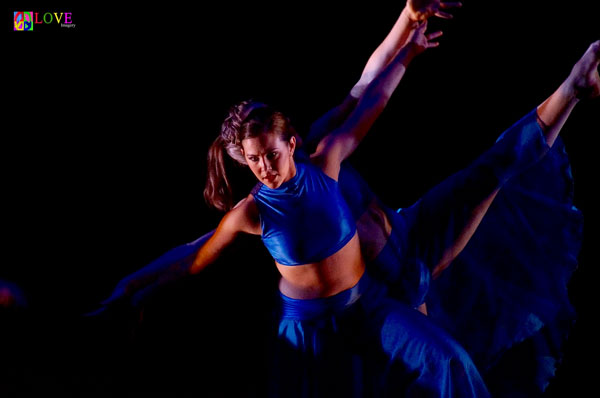 An Interview with Ariel Grossman, Choreographer of Ariel Rivka Dance's "The Book of Esther and Other Works" at NJ's Roxbury Performing Arts Center, Oct. 15
Ariel Rivka Dance is a critically acclaimed all-female contemporary dance company led by choreographer Ariel Grossman and her husband, composer David Homan. Based in the New York metropolitan area, Ariel Rivka Dance is a company which is committed to creating innovative work with new music that explores emotionally-driven movement with underlying currents of technique and structure.