By Gary Wien
originally published: 01/26/2012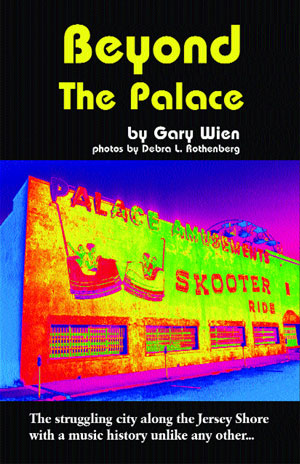 A look at Mercy Flight  through interviews with Robbin Thompson, David Hazlett, and Tom "Cool" Yolton.   Mercy Flight was a band from Virginia that played on bills with Steel Mill many times.
Tom "Cool" Yolton (former lead guitarist for Mercy Flight)
When did Mercy Flight actually get together?

We were all going to VCU (Virginia Commonwealth University).  I had just come down for my freshman year in the fall of 1969 and passed the word around that I was a guitar player looking for a band.  Somebody passed the word to Robbin.  I think, Robbin and the other guys had sort of gotten the band a little organized.  I came home one afternoon and there was a note on my dorm-room door that said to call Robbin.  He said they had this band and they were looking for a guitar player.  They were called Mercy Flight.  Robbin had been in a band in Florida, which was called Mercy Flight and we all liked the name, so that's what we went with.
How long had you played before your first show with Steel Mill?
Not very long... If I remember correctly, we were a fairly new band.  There was this place in Richmond called the Free University.  This was a building down near the campus.  It was the Vietnam War era and this was sort of an university that would admit people so that they could get student deferments from the draft. People that couldn't necessarily qualify for regular colleges, they would join the Free University.  Upstairs was a concert hall.  It was a college hang out place.  We played a couple jobs up there by ourselves and we did pretty good. 
There happened to be an opening for this band coming in from New Jersey and somehow or another they asked us if we wanted to open up for them.  We did and that's how we kind of hooked up.  I think they had played earlier that summer in Richmond at Monroe Park.  They had done something in Richmond.  So this might have been their second time back.
---
The article continues after this ad
---
---
Mercy Flight was a popular band, what were the crowds really like?
They were enthusiastic.  Well, I still play music and I think music isn't as important to them today.  Back then, I think it was important to people and it really showed when you went to these concerts.  They were very enthusiastic and a little more attentive back then.
It was pure rock and roll concerts is what it was, early rock and roll.  It was just after Woodstock had happened.  I remember Woodstock was in '69 and I went to VCU in the fall of '69.  Woodstock had generated this thing about musical concerts of being peaceful happening events.  So, when we did our concerts with Steel Mill, it was like little mini-Woodstock feelings going on in the audience.  If that makes any sense.
We did a couple of shows in Monroe Park, which was the park by the VCU campus and we did some outside concerts with them.  When we did concerts with Steel Mill, it was usually in more of a concert setting.  Mercy Flight did some clubs too.  Of course, you're not going to get 2500 people in a club, but you would get a good packed house.  We always packed the house, whether it was 200 or 300 people.
It was a pretty neat time, a pretty magical time when I think back. Of course, when we were there during it we never thought it was.  We all thought that it was neat because we got to perform with Steel Mill and they always had great shows and were exciting.  But when I think back on it I wish I had savored it more.  You know what I mean?
You may not have savored it then, but you did you save all of the posters from the shows. Why did you do that?
Well, I saved them because they were Mercy Flight posters and I was in the band, and those concerts were pretty neat.  I had been saving other posters of rock bands and concerts from Richmond, Virginia from that era.  They aren't all Steel Mill posters, but they're neat posters artistically because the guys down there printing those posters were artists and they had neat artwork.  If nothing else, they were neat artwork.
So, I was keeping them for the artwork value of them and because I was in Mercy Flight and those were Mercy Flight concerts that we did with Steel Mill.  It was only later on that I realized I had done something right.  One day, probably about three or four years ago, I came across one of these coffee table books, a real nice coffee table book on Springsteen.  I was flipping through it and, in the back, they had pictures of posters of his concerts.  One of the posters was one that I had and I thought I might have something here.
It's kind of strange that Springsteen really doesn't like talking about the Steel Mill days when so many people on the East Coast remember those shows so well.
Yeah, it's nice to know that.  It was just that he was so much better than everyone else back then.  He was just so much better.  He came along and everybody just went, "Woh, wait a minute.  Who's this guy?"
We had a song that me and Robbin wrote called "Train Ride," which was Mercy Flight's big song.  When Robbin went on with Steel Mill for his time there, he took the song with him.  There's a bootleg out where Steel Mill has a version of it that's nothing like the version by Mercy Flight.  The words are about the only thing that's the same.  But, I can always say that Bruce Springsteen actually covered one of my songs.
Do you remember anything about the time Tinker asked you guys to come up north and play?
Yeah, we did some jobs up there in New Jersey with them.  Once, we did a high school senior prom out on the Jersey Shore in some hotel showroom.  Steel Mill played first and we played second.  Don't ask me how they happened!
We played Monmouth College one spring.  That was a great concert.  There must have been 3,000 people in that room.  That was a magical night.  We were like kids.  You're a 20-year-old kid going up to New Jersey to play rock and roll with the big popular New Jersey band.  It was exciting.  We got to see the surfboard factory, where Springsteen lived on the floor in the office.  We hung out there.  We went up there once to do the Nothing Festival, which ended up not even taking place, but we spent the weekend there and hung around with everybody so it still was fun.  The festival was just an excuse to get the bands together and have a festival to make some money.
We went to the Upstage, or Tom Potter's Coffeehouse.  What was cool about that place was that they had built-in amplifiers on the stage.  All you had to do was just plug into the floor and the amplifiers were already there,  they were like part of the stage in the wall behind you.  We jammed there a little bit.  I remember one day Springsteen got up and jammed on something that I had never heard him play before.  He had a conga player and somebody else was up there with him and they just blew the place apart.  I'd never even heard the song he had played before and I had been listening to him for the last nine months or so.  He wrote stuff every day, I guess.
Did the guys from Steel Mill ever talk to you about their trip to California when they were in the studio?
Let's see... I remember them talking about that when they got back.  The part that sticks out the most to me was that we found out that Bruce actually drove.  We drove the truck because, at that point, he didn't drive.  So we were like, "Oh wow, Bruce drove the truck man! That's great!" That was like the big deal.
I remember them saying they had played the Fillmore East.  I don't remember them saying much about not signing a contract.  I think they said that they had done some recording out there.  It sounded like it had been a successful trip, but they didn't come back with a recording contract or anything.
What do you remember about the show that has become something of a legend: the 7th Marshall Street Parking Garage Show?
I think that was the only time they ever did that.  I guess the idea was to find the biggest place we could play.  Our manager, Russ Clemm was quite a hustler and I think this was his baby.  Somehow or another, he convinced them to do this and got the venue rented. Springsteen and Steel Mill were the biggest thing in Richmond at the time and this was on the 7th floor of a parking deck, the top floor.  It held a whole bunch of people up there, a couple thousand people probably. They paid for the renting of the parking lot deck, advertised the show, got it all together and it was probably the biggest thing in Richmond that summer.
What was it like when Robbin told you that he was leaving to join Steel Mill?
It was pretty depressing.  And, to this day, I would sure like to figure out who it was that instigated that whole idea.  Did Robbin go to Bruce and say, "Hey, Bruce, let me join your band" or did Bruce go to Robbin? To this day, I really don't know what took place.  It was a mystery... it was really an awkward time.  The guys in Mercy Flight and a lot of the people in Richmond that were Mercy Flight fans didn't understand that either.
We picked up another singer after that.  Unfortunately, we never did any more Steel Mill concerts after Robbin left the group.  But we had done enough Steel Mill concerts to where we were very popular and well known, so when we played places we were still pulling in crowds and doing quite well. We were a high energy jumping around rock and roll band, just a fast-paced boogie, rock and roll band, and we were doing mostly all original songs.  We were still playing some of the same songs.  Me and Robbin were the main songwriters for Mercy Flight.  We would get together in his apartment and come up with the basic core of the songs we played.  So, we did those songs which was pretty cool for those times to be playing original stuff.
At the end there, we were sort of were hitting all of Virginia.  The band even had two singers at one point in time and we were playing a lot of concerts at colleges in places like Charlottesville and Washington & Lee. We played several concerts at VPI (Virginia Tech) in Blacksburg.
I went to school for two years and then we moved what was left of the band up to Frederick, Maryland.  We sort of resurrected Mercy Flight for a while and added two saxophone players.  We had some gigs down in Washington, DC and then David Hazlett got married and had a baby, and it sort of slowly fizzled out.
There's a song on one of Springsteen's early albums with a line in there that goes, "the band was playing, the singer was singing something about going home."  I like to think that he's referring to us in that line because we had a song called "I'm Going Home."
I kept close track of what Springsteen was doing.  I heard he had gone up to New York and done the audition at Columbia Records and had some success.  I remember, I went and saw him in Washington, DC with some friends of mine around the late part of 1973 at this little club called the Child Herald, one of the better places to play in Washington.  They were there and they had the place packed.  I remember that during the break we went upstairs to the dressing rooms and sat around and talked for a while.  I asked Bruce, "Man, how did you do it?"
Did Mercy Flight ever pursue a recording deal?
Well, we tried to but we didn't stay together long enough.  Once Robbin kind of bailed out we were like left holding the bag because here we had worked all these songs up with the lead singer and then the lead singer had left.  We were kind of pissed off about it.
We did finally get back together again after Mercy Flight had decided to can the whole thing.  We had gone through three singers since Robbin left the group, it was getting near the spring and a couple of the members were graduating from college at that point.  One guy was gonna move back to Washington, another guy was gonna move up to Maryland.  So we decided it didn't look like we're gonna be able to do this any longer, but we still had a couple of jobs left.  We had fired the two guys who were our two singers and Robbin was back in Richmond, at that time, so we asked Robbin if he wanted to do these last couple of jobs that we had.  And he did.  So we did the last couple of jobs and they were fun. 
I don't think very many people realize how much Bruce Springsteen was a part of both the Jersey Shore scene and Richmond back then.
Yeah, and you know I'll be damned if I can get anybody over here at my local paper to focus on me and my past on that.  I've talked to the guy who's the music critic here in Lexington and that stuff just doesn't even mean a damn thing to him.  Here I am in Lexington, Kentucky, I've had a great musical past and it's the best kept secret around.
---
David Hazlett (former drummer for Steel Mill and Mercy Flight)
How did you get involved with playing with Steel Mill?
Something happened with Vini, he got into a little bit of trouble down here in Richmond.  So I went up to New Jersey to play some jobs with them while he was straightening some things out.  It wasn't a real long time, I'd say maybe six months.  We did a few shows, but there were a few weeks in between. 
I stayed in the surfboard factory with Bruce.  Everyone came over for practice and everything.  Back then Danny and I were really close and I knew Garry Tallent's ex-wife here in Richmond so we knew each other a bit. Bruce and I would go to the beach during the day and hang out.  Bruce and I were friends, we always had a laugh together.  I kind of miss it, the guy's gotten so damn big that he's almost unapproachable.
We'd just kind of go to Upstage and play.  It was pretty fun, but you have to realize that back then all the clubs were kind of the same.  The Upstage, to me, was just a jam spot for a bunch of musicians to get together.  But it was really a golden thing to do that Tom Potter did.
You were part of the legendary Clearwater Swim Club show.  What do you remember about that show?
There was some sort of a curfew imposed on the audience there. I guess I should have known because there was a police or national guard bus parked across the road with lots of people in riot suits.  I kept on thinking is this what this little town does for every job?
The band started playing and the people were dancing and screaming.  I didn't give a damn about the cops, I was in that world where musicians go when everything is happening.  Brucie was working the crowd just like he does so well.  We played our set and everyone was going crazy.  I was used to it from the times Mercy Flight and Steel Mill played together.  It was just getting really good when it became time for the band to stop playing.  The cops had started getting out of the bus about fifteen minutes earlier.  The crowd was shouting, "Bruce! Bruce!"
There's no better compliment to an artist than to have the crowd loving you.  So we got set to play a few more songs but the cops cut off the juice.  Now Tinker was really good at getting things hooked things up and he was able to get the juice back on.  As soon as we started playing again the cops moved in.  They were trying to get on the stage from behind.  All of a sudden the amps on the back of the stage fell over backwards.  The amps almost fell on the cops.  I don't know if the cops knocked them over or if we bumped into them but all hell broke loose.  Danny and I kind of looked at each other and said, "Screw this!"  The next thing I knew we were running off the stage and trying to load our equipment as fast as we could to get out of there.
What was it like after Robbin left Mercy Flight?
We hired another guy and he played for a little while.  And then we found these two singers that were really awesome.  Those are the ones that we took to Sigma Sound.  They were really hot.  They were singing hard and hit harmonies and everything.
You have to understand that Brucie is coming down here.  Mercy Flight is the hot band to start with and we were practicing like hell.  We were so tight it was just unbelievable.  After all that we did, Bruce asked Robbin to go and he bagged on the band and went.  And Bruce... I mean, back then, he wasn't where he is now or even close.
You've played with a lot of bands in your career, did Mercy Flight have a chance to make it?
That band should have been there.  It's a damn shame that it didn't.  We were doing the same thing that Bruce was doing, playing some clubs and promoting ourselves doing concerts.  We had a real good following through Blacksburg and we were filling places up.  We opened for a whole bunch of different bands.  It was a great band.
Why do you think so many people remember all those Mercy Flight/Steel Mill shows?
I'll be honest with you.  I think that the stuff Brucie was writing back then is the best he's ever written.  Now, he's an excellent writer and he's been through many phases, but man when that guy first hit town and his hair was long (as all of our hair was long) and he was up there with that band going... I mean, it was just so hard hitting that it was unbelievable.  You wouldn't have believed it, sitting there and watching it.  It just blew people shit out of the water!
---
Robbin Thompson (former lead singer of Steel Mill and Mercy Flight)
You're originally from Virginia, correct?
Well, sort of.  I came to Virginia from Florida and grew up in Melbourne.  I was born right outside of Boston, Massachusetts but I moved when I was seven.  I had attended college in Florida and I came up here to go to college at Virginia Commonwealth (VCU) in 1969. Actually, I came direct from Woodstock.
Did you start the band, Mercy Flight?
Yeah, actually the name was a shortened version of a band I had in Florida called Fran's Continental Mercy Flight.  And I just shortened the name and started a band up here.
What do you remember of that band?
Well, it seemed like we played a year or so and kind of became the band of choice or kind of the alternative rock band of that age.  And, in Richmond, when Bruce came down we were always the band paired with those guys.
What type of musical influences would you say the band had?
We were kind of like a CCR type of band.  We did a few originals and then were a kind of CCR, James Gang kind of sounding band.
The originals, were these some of your first compositions?
Yeah, I guess... I did two 45s when I was in high school down in Florida with a band called the Tazmanians.  And they've since become, in recent history, actually kind of garage band classics.  I mean, they're on some CDs called Florida Garage Bands of the 60s.  And, actually one of them, the first 45 we did, is worth a lot of money.
How crazy is that to have a collectors digging back into your past?
It's real crazy.
You were in high school then, right?
Yeah, I was 17.  Someone gave me like a lot of money for one of them within the last year. That's when I kind of discovered that it was valuable.
Did Mercy Flight ever come up to New Jersey with Steel Mill before the Nothing Festival? Was that the first trip?
We did come up there.  I know, Mercy Flight played a club with Steel Mill but I don't remember what the name of it was.  I remember going up there.  Tinker said, "Hey, why don't you come up and play a gig with us?" And we went up there and played.  It was before the Nothing Festival.  The Nothing Festival... I'm recalling something put together to bail somebody out of jail or something.
It seemed like we played.  Our drummer came up... well, maybe I'm getting some gigs confused, but was it at a pool? Actually our drummer from Mercy Flight came up and played with Steel Mill because Vini was in jail.
What do you remember about going to Asbury Park and those clubs? Did you go to the Upstage?
Oh yeah, I'd go up and sing at the Upstage.  I did that several times as I remember it.  I know we played the Sunshine In with Cactus and Black Sabbath or something like that.  I remember those guys.  It was Cactus and somebody.  I remember those two bands got in a fight, a fist fight, over who was going to play last.  And I remember playing Monmouth College.  One of my first gigs up there as a member of Steel Mill was with NRBQ and Canteen I think.
Did you play an instrument in Mercy Flight?
I knew how to play guitar and that's what I do now I play acoustic guitar, but I was basically a singer up until kind of after all that subsided.  Although I did play and write on a guitar, I just didn't play in the band.  We had two guitar players in Mercy Flight.  I might have played some rhythm guitar or something in Steel Mill, though I don't really remember doing that.
Do you remember the 7th Marshall Street Parking Deck Show?
Oh yeah, you kidding? I've got the tapes of everybody.  Yeah, I remember it a lot.  Mercy Flight played that gig and it was us and Steel Mill - actually there were three bands.  I can't remember the other band.  They were down here and kind of stayed with us whenever there were those kind of shows.
After that show Bruce said, "Hey, you know, we were thinking about adding another singer.  What do you think?" And that's when I went up and hung with them for about a week and kind of practiced with the band.  You know, it was one of those where they all went into one room and talked it over and came out and said, "Yeah, let's do it."
You had opened quite a lot of shows for them before that, right?
It probably seemed like much longer than it really was, but we had played free concerts at the park together. There was a place here called the Free U (Free University) that we played together several times.  We even played a Hullabaloo Club here together.  We did a bunch of stuff.  It seemed like we did a whole lot of gigs, but it probably wasn't as many as I'm thinking it was.  Yeah, we became friends.  Bruce and I actually had a mutual girlfriend.  That was kind of strange and a problem.
Was this when you were in Steel Mill or in Mercy Flight?
Yeah, well, it kind of hung over from both.
What do you remember about being the lead singer in Steel Mill?
I remember it was a good time and that we didn't play a lot, but when we played we did well.  That I always had the feeling that something was gonna happen with the band, but I always had a feeling that it might not happen with me in it.  I mean, because it was really Bruce's band and I was always the kid from Florida or from Virginia or however you thought about it.  Everybody was kind of scratching their head going, "What's he doing in the band?" I kind of got that feeling a little bit. 
The good part about it was that I was a surfer kid in Florida.  I moved to Virginia where it was far away, 100 some miles from the beach.  But when I moved to Asbury and live there, and Tinker made surfboards, I felt kind of in my environment.  I was a really good surfer and so I could go to the beach and I could fit in with those guys and be just as good a surfer as anybody.
Is it true that you didn't think Tinker really wanted you in the band?
Yeah, I didn't think so.  I mean, Tinker's a great guy.  I just don't think he understood what Bruce wanted another guy singing in the band for.  It wasn't like he was standoffish to me or anything.
I think Bruce wanted to play guitar more and just concentrate on that.  And I think he was also thinking I could maybe play some bass or something, which I don't think ever really happened.  I might have played bass on one song.  It probably was a disaster.
Did you ever write any songs while in Steel Mill?
Yeah, there's actually a bootleg out called, Return to Rock and Roll, that someone gave me, and I'm singing lead on a lot of the stuff.  I don't think they knew that when they put it out, but there was a song called "Train Ride" that was on it and I wrote that.  There was another song on that which I wrote but I can't remember what it was.
What did you do after Steel Mill broke up?
I came back and finished up college.  I had another band for a bit called Robbin and I recorded a 45 with that band.  We did it in Philly at Sigma Sound.  I think I recorded another 45 actually after that here in Richmond, Virginia. 
Then I started playing guitar more and writing more.  I worked, I was in school for advertising communications and ended up working at a recording studio writing jingles at a place called Alpha Audio here in Richmond.  That kind of subsidized my existence and I was able to do some other things.  Some things I was able to not have to have a band.  But then I started recording because I worked in a studio, I could record the stuff I wrote.
So writing the jingles kind of paid for those first few albums? Sort of covered you as you were doing it?
Yeah, it kind of helped me record songs that I was writing.  Actually, I did an album that was never released with a group that I had.  Then I wrote a song called, "Boy From Boston" and entered it in the American Song Festival and won that.  And then, I don't think it was because of that, but I got a record deal on an Atlantic subsidiary that had guys like Jan Hammer, Lenny White, Andy Pratt and Tommy Bolin. 
When did you get your first record deal?
Basically, I got my first record deal in 1975.  I still worked in the studio but I did get to go to record the album in Los Angeles and used a whole lot of neat people like Steve Crawford, Timothy Schmidt, Whitey Whitell and  Melissa Manchester.  They all kind of came through different connections of James Mason, my producer.  And that's how the first album came together.
And now you're the Vice President and co-founder of In Your Ears Music and Recording Service.  What does your company do?
We write custom music for commercials and do some film work also.  We're a pretty big studio.
How did it feel years later during the One Step Up, Two Steps Back recording of Guilty?
I recorded "Guilty" in 1985.  I had seen Bruce somewhere, then he came in and sat in at a Bayou concert in DC, I think.  We had been doing that song, just playing it live and it was going over great.  It was a great, long song.  And so we played it as the Robbin Thompson Band. 
I got a hold of him at one point.  I remember, he came up to me after some show and said, 'Man, I really liked that song Guilty.' And I wasn't sure if he knew or remembered that he wrote it.  But, anyway, I said, 'Look man, can I record that?' and he said sure.  So I recorded it and put it on an album called, Better Late Than Never. I think that was the name of the album.  So it was already recorded.
But that was still 15 years later, had you been playing it throughout the years?
No, I mean we just one day I said let's do this song.  Everyone in the band knew the song.  Everybody in the band was around during those times.  And so we worked it up and it just started going over great.  It was just one of those songs we'd do for an encore or last song.  It was a great crowd pleasing song that I got off playing and singing so we recorded it.
Then Cheryl Powelski, the person that put together the record, One Step Up...Two Steps Back, called.  I mean, I was amazed that she even knew me or knew of that song but she was familiar with my recording of it and wanted it on that album.
That band's legacy is pretty strong.  It seems like wherever you go on the East Coast you bump into people that remember Steel Mill.
Oh yeah, especially here in Virginia.  I don't think that Steel Mill played that much outside of Richmond.  They might have played a couple of different places other than here.  And we were the band here.  It was a major event whenever Mercy Flight and Steel Mill got together for free concerts at Munroe Park here or something.  It's probably the reason they don't allow concerts there anymore.
And you also had a song you co-wrote, "Sweet Virginia Breeze,"  nominated for the state song of Virginia?
Yeah, you know, that song's still alive.  It's been on a couple of my albums and it was written in the 70s.  It wasn't something that I really wanted to enter.  People have tried to make "Sweet Virginia Breeze" the state song for a long time.  Several times, in fact. 
It got to be where every other year they were trying to make it the state song.  It was funny because I knew Virginia doesn't like change, from a political standpoint anyway.  So, they retired the old song and they

decided to have this contest.  And I didn't enter it and a newspaper in Virginia finally contacted me and said, "You've got to enter this song because we're getting letters and emails that want to know why isn't this song in it? It's the one that should be the state song." 
I reluctantly entered under pressure a little bit.  The record sold several hundred thousand records and to a lot of people it is kind of the state song.  But I don't think they'll ever change or vote anything else the state song.  I think that it's one of those issues no one wants to head up in government.
People have tried making "Born to Run" the New Jersey state song. How ironic is it that your career still somewhat parallels Bruce's?
Yeah, it's interesting...  Not on the same financial plane, I might add.
What would you say was the highlight of your career?
Umm… you know, the highlight of my career is putting this studio together from a musical sense.  I mean, that this is a big facility and I'm kind of a working class singer-songwriter and, not that the stuff I write is working class, but I don't expect ever to get real famous doing this.  I just enjoy doing it, when I have enough songs to do an album I put one out. 
Being involved with Bruce definitely has to be up there in the top five great things that I was lucky enough to be involved with.  It never seems to amaze me the people that remember that and just the legs that it has.  It's not like I dwell on the fact that I was in Steel Mill or that it keeps hanging around.  And it's not a bad thing either.  I mean, I'm honored to have been a part of anything with Bruce Springsteen.
---
From the book Beyond The Palace by Gary Wien
---
---
Gary Wien has been covering the arts since 2001 and has had work published with Jersey Arts, Elmore Magazine, Princeton Magazine, Backstreets and other publications. He is a three-time winner of the Asbury Music Award for Top Music Journalist and the author of Beyond the Palace (the first book on the history of rock and roll in Asbury Park) and Are You Listening? The Top 100 Albums of 2001-2010 by New Jersey Artists. In addition, he runs New Jersey Stage and the online radio station The Penguin Rocks. He can be contacted at gary@newjerseystage.com.
---