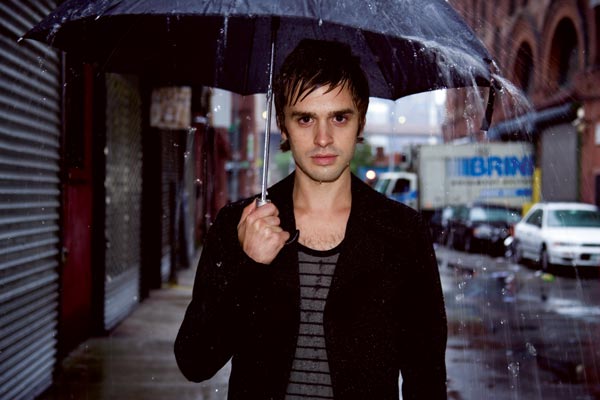 Val Emmich originally released Slow Down Kid on Childlike Records, an independent label, in March 2003.  When the album was rereleased nationally on Epic a year later, the list of songs changed dramatically.   "Unstable," "Selfish Blues," "Black It Out," and "Rat Race" were replaced by "Bury Me," "Medical Display," "The Patient Patient," and the brilliant "Separate Things."  The inclusion of that last song is why the rerelease was chosen instead of the original.
Val's lyrics here are extremely personal in nature; they not only take you inside his world, but show you his hopes, his dreams, and his biggest fears.  As strange as it may sound, many of the songs are as if a much older Val Emmich (one who had already been screwed by the record industry) was trying to offer advice to a younger, more naive version of himself.  Val's personal history makes this brilliant album sound a bit eerie when played years later.
How many artists just starting out would write a song so fearful of fame as Val does on "Privacy Attracts A Crowd" in which he decries his growing lack of anonymity? Or write a song like "Slow Down Kid" that serves as a warning to keep an eye on how quickly his career is moving even before it had truly begun to go anywhere?
Slow down kid

I know it's hard for you

You always want to rush things

But it takes time so never mind

Those get rich quick schemes

They wouldn't be dreams

If they were easy to achieve

-- "Slow Down Kid"
Highlights include "Privacy Attracts A Crowd," "The Boy Who Cried Wolf," "Separate Things," "The Patient Patient," "Slow Down Kid," and "Shock."
Photo by Tyler Shields
---
From the book
Are You Listening? The Top 100 Albums of 2001-2010 by New Jersey Artists
by Gary Wien
---
---