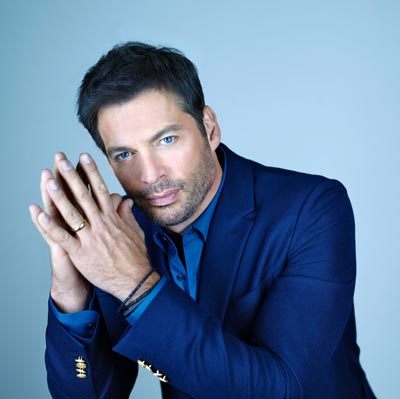 (MORRISTOWN, NJ) -- Harry Connick, Jr. performs at Mayo Performing Arts Center for two shows, Monday-Tuesday, June 18-19 at 8:00pm. Tickets range from $79-$199.
Harry Connick, Jr.'s career has exemplified excellence across multiple platforms in the entertainment world. He has received Grammy and Emmy awards as well as Tony nominations for his live and recorded musical performances, his achievements in film and television and his appearances on Broadway as both an actor and a composer. 
The foundation of Connick's art is the music of his native New Orleans, where he began performing as a pianist and vocalist at the age of five.  Over the past three decades, he has established himself as a musician, singer and composer par excellence, a legendary live performer and a best-selling artist with millions of CDs sold around the world.  Connick has also made his mark as an actor in films (appearing in over 19 films such as "Dolphin Tale," "Hope Floats," "PS I Love You," "Copycat"), on television ("American Idol," Will & Grace," "South Pacific") and on Broadway ("Pajama Game," "Thou Shalt Not").  
In the fall of 2016 Connick launched "HARRY," a nationally syndicated daytime television show hosted by Connick and featuring his touring band.  "HARRY" is a daily hour of family friendly television that seeks to entertain, uplift and inspire.  The show also reflects the unparalleled entertainment skills of Harry Connick, Jr.'s varied career and the television industry recognized the debut season of "HARRY" with five Emmy nominations, including a nomination for Best Host, and a Critics Choice nomination for Best Talk Show.    
Despite his busy career, Connick has always found the time to be charitable and has done some of his most important work in his efforts to help New Orleans rebuild after the devastation of Hurricane Katrina. He, along with friend Branford Marsalis, conceived of "Musicians' Village," a community in the Upper Ninth Ward of New Orleans.  Musicians' Village provides homes for Katrina-displaced musicians and its focal point, the Ellis Marsalis Center for Music, is an after-school teaching facility for children, a performance hall and recording studio for musicians, and a gathering place for the community.   
---
The article continues after this ad
---
---
Connick's honors, including the induction into the Hollywood Bowl Hall of Fame, Honorary Doctorates from Tulane and Loyola Universities and the Jefferson Award for Public Service, have not led Harry Connick, Jr. to slow his creative pace; they only confirm his determination to apply his talents in ways that prove inspirational to other artists and publicly spirited citizens.
Mayo Performing Arts Center
, located at 100 South Street in Morristown, is a 501(c)(3) nonprofit organization, presents a wide range of programs that entertain, enrich, and educate the diverse population of the region and enhance the economic vitality of Northern New Jersey. The 2017-2018 season is made possible, in part, by a grant the New Jersey State Council on the Arts/Department of State, a Partner Agency of the National Endowment for the Arts, as well as support received from the F.M. Kirby Foundation and numerous corporations, foundations and individuals. The Mayo Performing Arts Center has been designated a Major Presenting Organization by the New Jersey State Council on the Arts. Mayo Performing Arts Center was named 2016 Outstanding Historic Theatre by the League of Historic American Theatres, and is ranked in the top 50 mid-sized performing arts centers by Pollstar Magazine.
originally published: 2018-05-15 00:00:00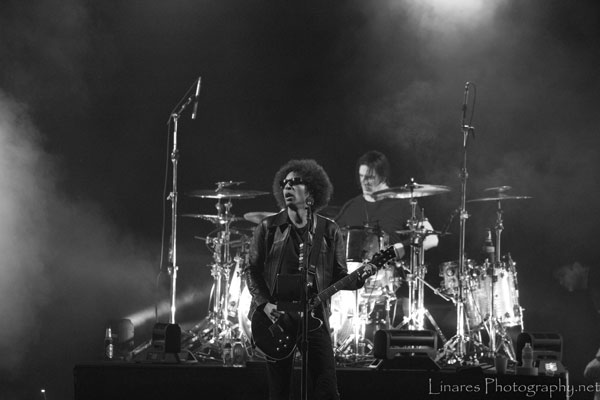 ON THE ROAD: Alice In Chains at Lunatic Luau18 In Virginia Beach
Lunatic Luau18 took place Saturday, May 5th at the Veterans United Home Loans Amphitheater at Virginia Beach, VA.  The festival included performances by Alice in Chains, Stone Sour, Stone Temple Pilots, Bullet For My Valentine, Sevendust, and Tremonti on the Main Stage, and Steel Panther, Popevil, The Sword, Unlocking The Truth, and RVNT on the Side Stage.  Photographer Mischa Linares was on hand to cover the event.  Here are photos of Alice in Chains from the festival.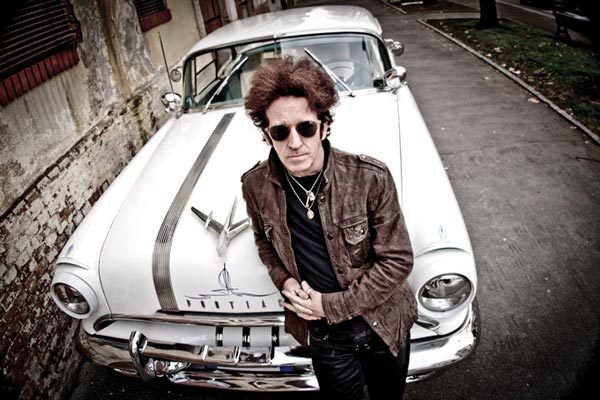 Willie Nile's Birthday Bash To Take Place At House Of Independents
(ASBURY PARK, NJ) -- No stranger to the Jersey Shore, Willie Nile returns to Asbury Park on Saturday, June 9 for a Rock 'N Roll Birthday Bash at House of Independents. He will be supported by local favorites Colossal Street Jam.  Doors are at 7:00pm. Tickets range from $30 to $60.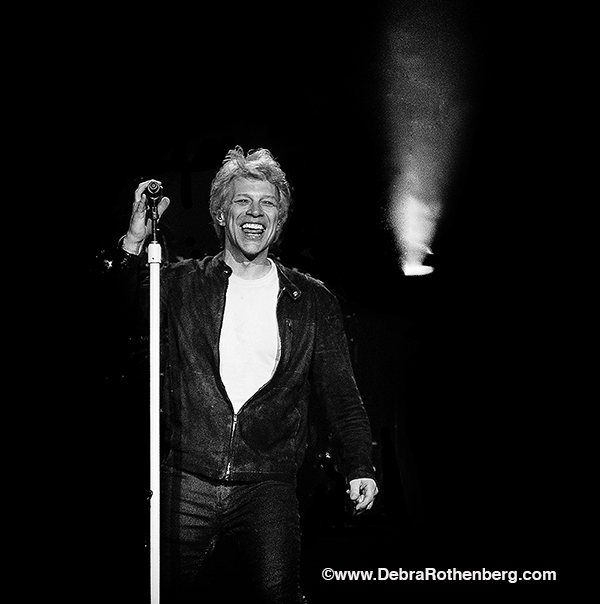 Around NY: Bon Jovi at MSG
(NEW YORK, NY) -- On Wednesday, May 9th, Bon Jovi headlined a sold out show at Madison Square Garden.  Photographer Debra L. Rothenberg was on hand to capture some shots of the newly inducted member of the Rock and Roll Hall of Fame.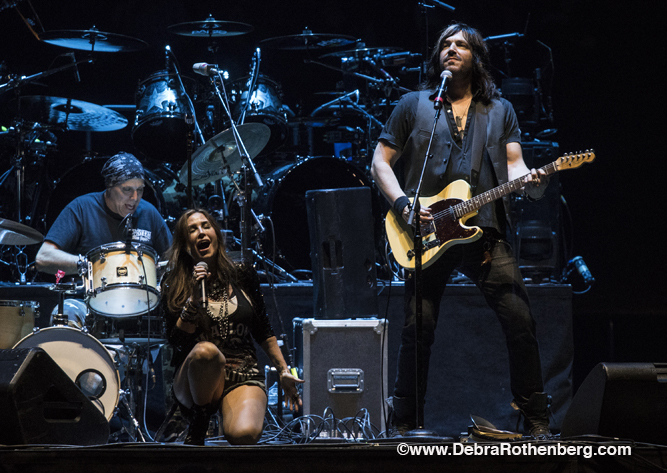 Around NY: Williams Honor At MSG
(NEW YORK, NY) -- On Wednesday, May 9th, Williams Honor - a band born out of the Jersey Shore and Nashville - got the opportunity to open for Bon Jovi at Madison Square Garden.  Photographer Debra L. Rothenberg was on hand to capture the night.