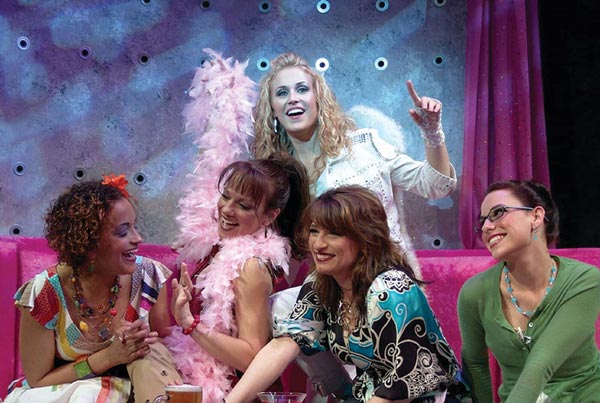 (ENGLEWOOD, NJ) -- Bergen Performing Arts Center (bergenPAC) presents Girls Night: The Musical on Friday, September 15, 2017 at 8:00pm. Enjoy the fun and laughter at this feel-good comedy as five girlfriends go from heartbreak to happiness during a wild night of karaoke. Tickets range from $29 to $69.
Girls Night: The Musical has earned rave reviews playing packed houses throughout the United Kingdom since 2003. It premiered in the U.S. in 2007 and has toured across the country since then. It has been described as "Desperate Housewives meets Mamma Mia!" by Applause Magazine and "Part anthem, part confessional and all party!" by Telegram & Gazette.
The show follows five friends in their '30s and '40s during an outrageous girls' night out at a karaoke bar. Friends since their teens, they have all had their fair share of heartache and tragedy, joy and success. Among the characters are Carol – the party girl, blunt Anita who tells it like it is, Liza with her marital issues, boring Kate – the designated driver, and Sharon – the not-so-angelic angel who just couldn't resist tagging along. Together, they reminisce about their younger days, celebrate their current lives and look to the future, all the while belting out an array of classic anthems. 
Tickets are available at: www.ticketmaster.com or Box Office (201) 227-1030
bergenPAC is located at 30 North Van Brunt Street in Englewood, New Jersey.
---
originally published: 2017-07-26 00:00:00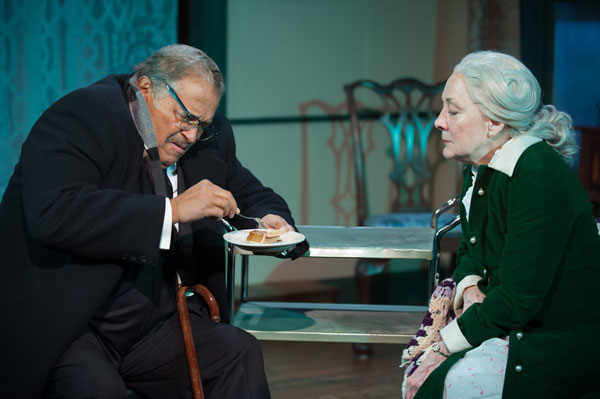 PHOTOS from "Driving Miss Daisy" at Mile Square Theatre
(HOBOKEN, NJ) -- Currently on stage at Mile Square Theatre is Alfred Uhry's powerful masterpiece Driving Miss Daisy. Set in the South between the late 40's and early 70's, the play explores an unlikely friendship between an elderly white Southern Jewish woman, Daisy Werthan, and her African-American chauffer, Hoke Colburn. The production runs until February 25.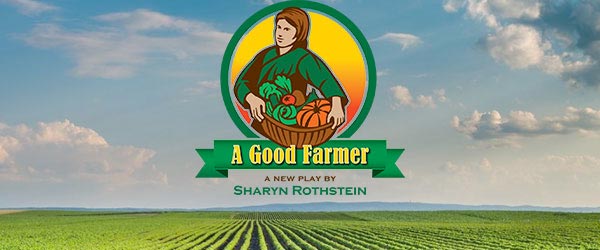 Sharyn Rothstein's "A Good Farmer" Raises Emotional Issues
Two women are talking, a small farmer and one of her employees. They're also friends. Immigration officers have just raided a nearby farm, and they're scared. Sharyn Rothstein's play "A Good Farmer" is set in a small town in upstate New York. It's a study in friendship, paranoia and competing loyalties that's looking for the human experience behind the kind of big issues that fill our daily news feed.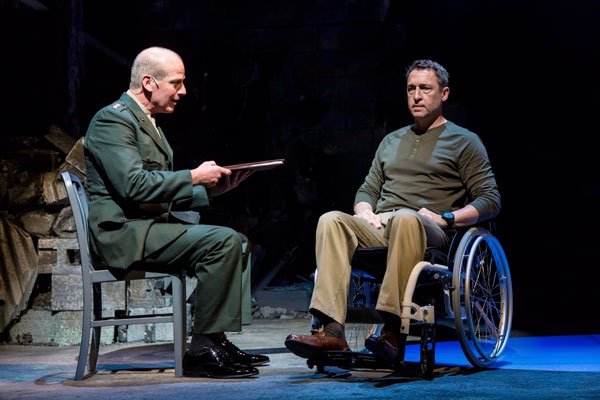 PHOTOS from "American Hero" at George Street
(NEW BRUNSWICK, NJ) -- From the author of last season's American Son, comes a raw, gritty drama which shines a light on how America honors its veterans, the corrupting effect of awards and commendations, and questions what it truly means to be a hero. American Hero joins American Son and a yet-to-be titled new work to create a trilogy of plays exploring American injustice by Christopher Demos-Brown.  The production runs January 30 through February 25.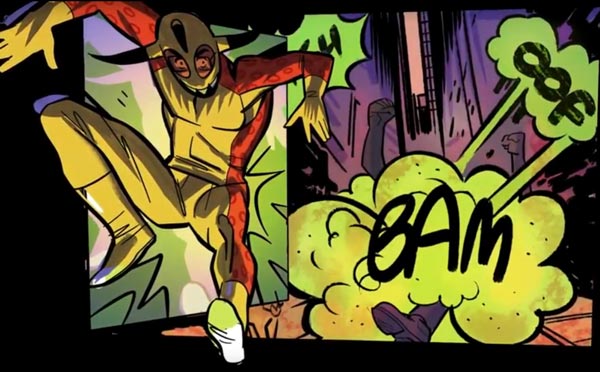 Two River Theater Premieres "El Coqui Espectacular and the Bottle of Doom"
There's a new superhero in town! "El Coquí Espectacular and the Bottle of Doom" is having its world premiere at Two River Theater. Featuring a down-on-his-luck comic book artist, this new play tells a lively story about following your passion and the strong ties of community. Jesse and Dave were at rehearsal in Red Bank to get the scoop from show's creators.